This support article will teach you how to create your first destination group after creating a new workflow in your Switchboard Cloud account. To multistream, you'll need to add destinations to a destination group.
Let's Begin!
To create your first destination group, click the yellow Add Group button.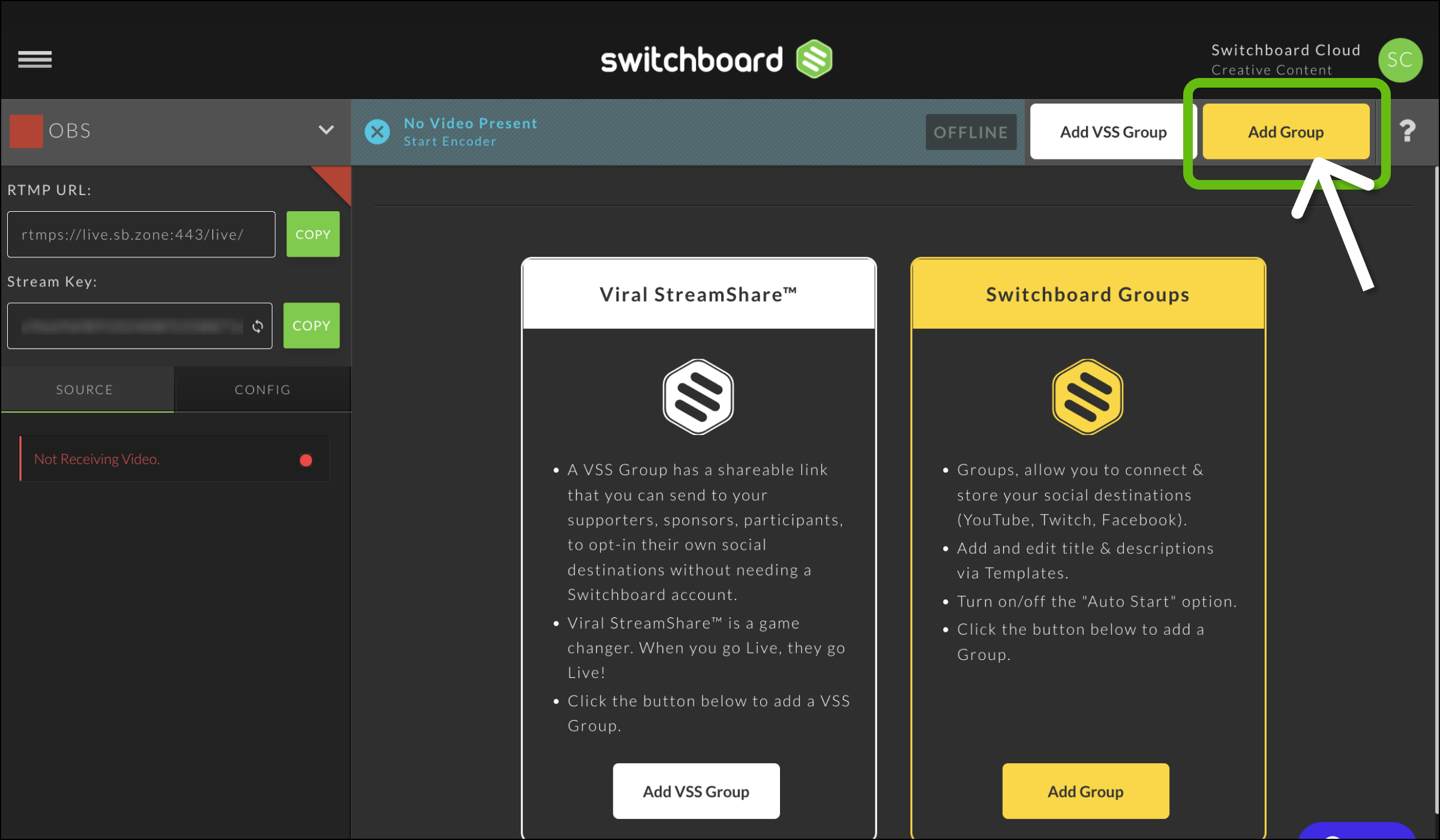 The add group pop up window will open.
As you scroll down, you'll see that the fields like group name, stream titles, and descriptions have been prefilled to help you get started. You'll be able to change these attributes now or later.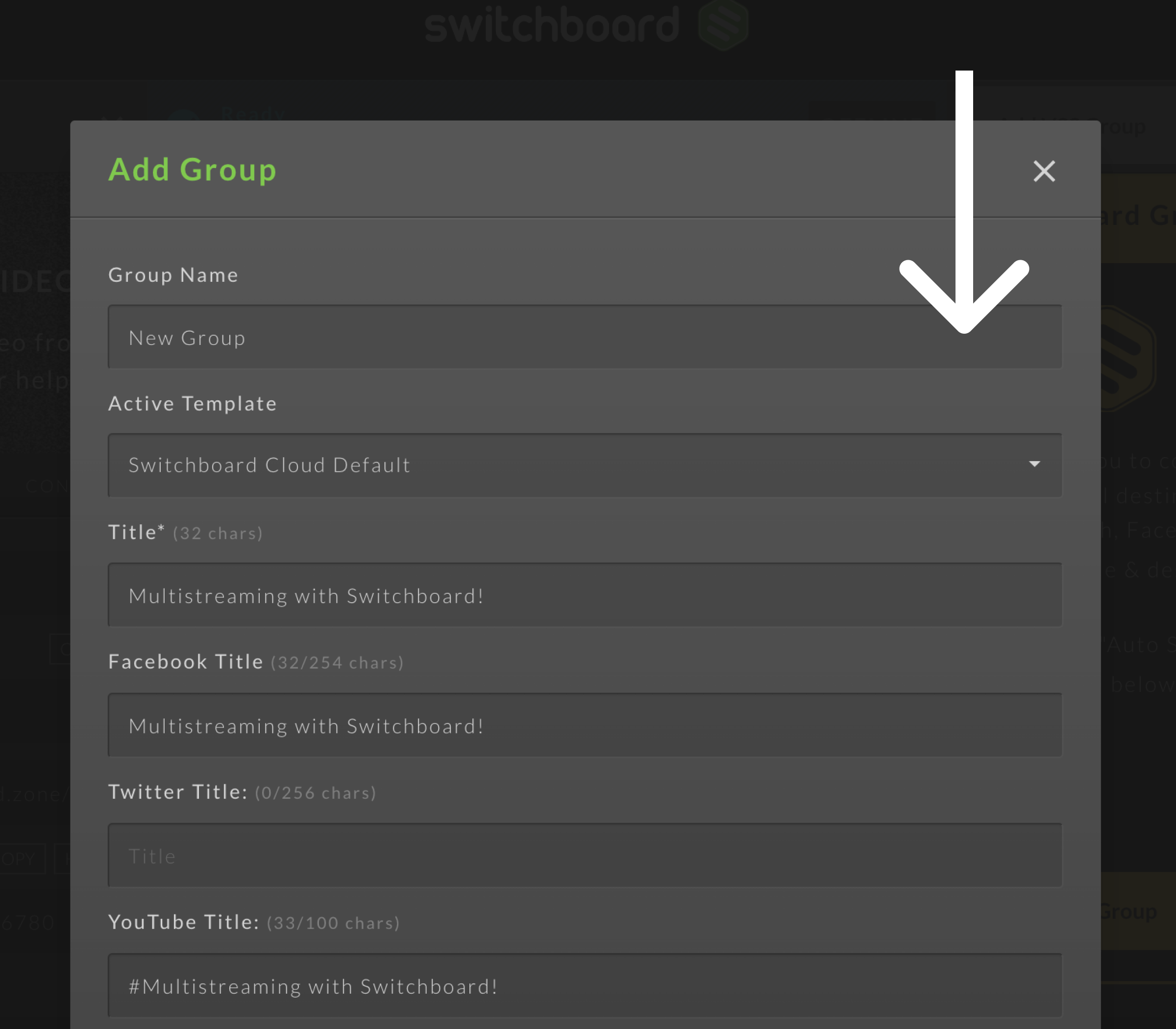 Click Save.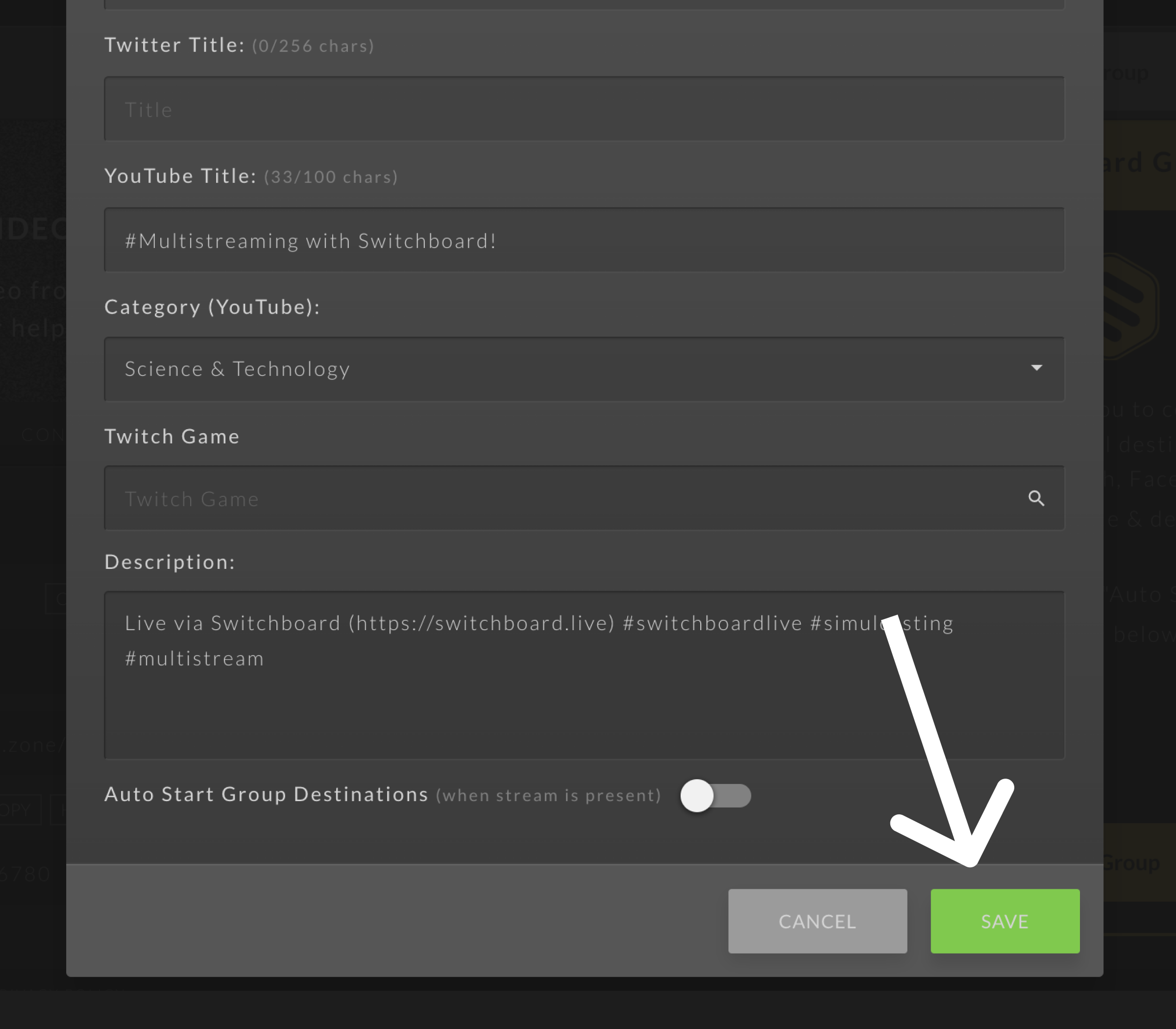 An empty destination group will display on the workflow. Now you can begin the process of adding social destinations to the group!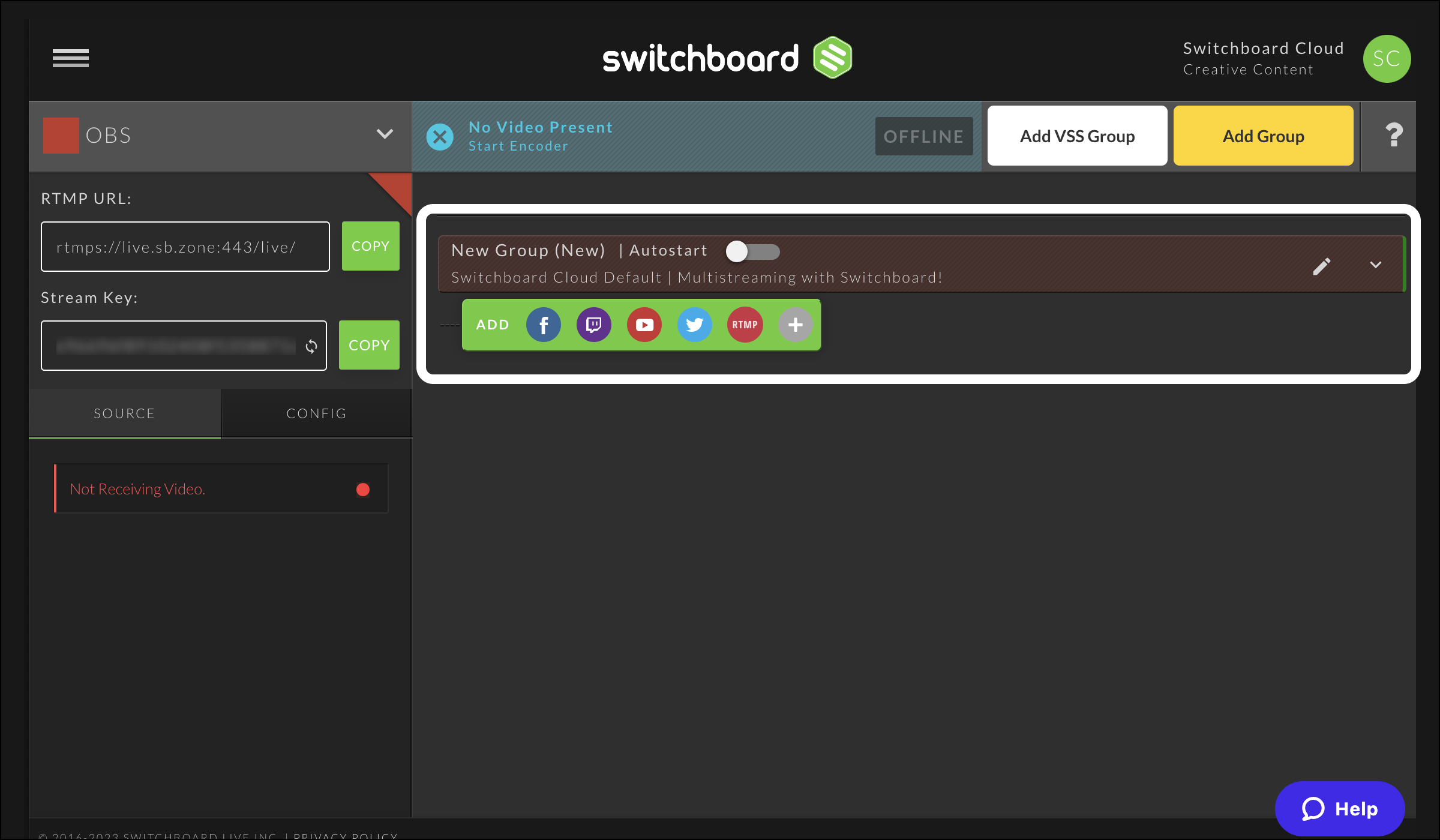 ---
Next, learn how to add multiple social channels to the destination group.