This support article will provide settings information on how to connect DataVideo-NVS25 with your Switchboard Cloud Account.
Datavideo-NVS25 Encoder
In order to to use the upgraded Switchboard Cloud workflows, you will need to use the following streaming profile 720p 30 fps GOP at 60 - 2000kbps video & audio is 128.
These are the recommended settings via Datavideo when connecting to a rtmps:// based server with an NVS25 encoder.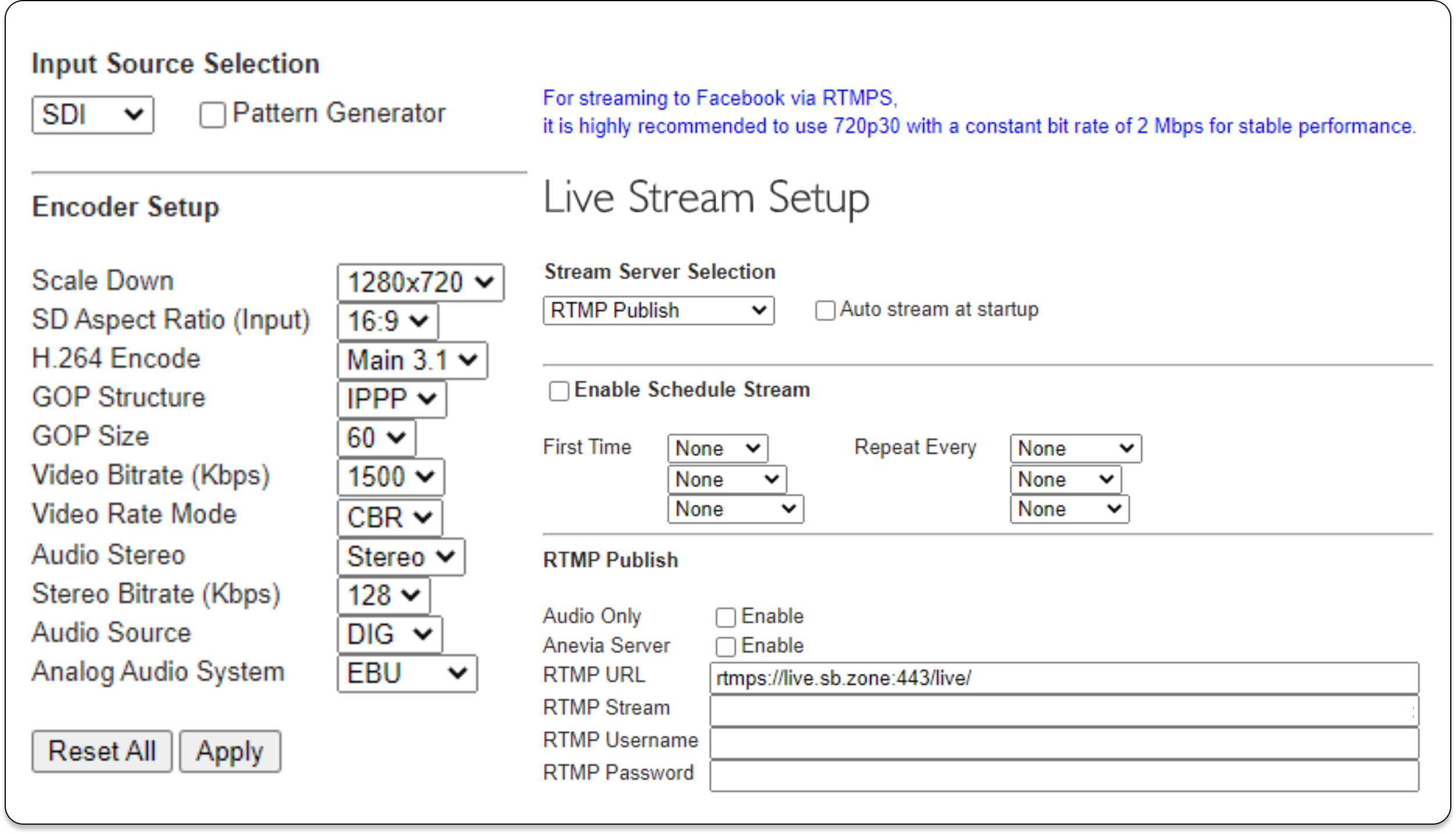 PLEASE NOTE:
First, check to ensure you have the latest firmware (FW190927), prior to doing the upgrade.
Here's a LINK to download the latest firmware, https://datavideo.com/us/files
There are instructions provided in the zip file on how to do so, but for the most part, here they are:
Unzip it locally.

There is part A and part B.

Then it will reboot.

May reset the IP Address.