What are Switchboard Sub Accounts?
Use Case
Imagine one agency that has multiple departments. The Switchboard sub-account feature allows an agency to create separate Switchboard accounts under the umbrella of the main Switchboard Account. The sub-accounts can be created depending on the needs of each individual department. The main Switchboard Account holder would still have control and access to all of the sub-accounts that it has created.
Sub-Account Features
Each sub-account has its own independent Switchboard subscription, Team Id, workflow, destinations, templates, etc. An account manager can be assigned to the sub-account to set up and manage the workflow.
Steps to Create a Sub-Account
STEP 1
Click on the plus icon to create a sub-account.

STEP 2
Give the sub-account a name. Press Add.

Congratulations! You've created a Switchboard sub-account.
Newly created sub-accounts are automatically moved into the 99-minute pre-trial phase. A subscription needs to be activated to begin fully using the Switchboard account.
Activate a Subscription for the Sub-Account
STEP 1
On the top right of any page in Switchboard, click on the profile icon to open the drop-down menu.
STEP 2
Click on the appropriate sub-account from the drop-down menu.

Verify that you're working in the appropriate sub-account.
It will be highlighted with a green line along the left side; double-check the Team ID and the account name.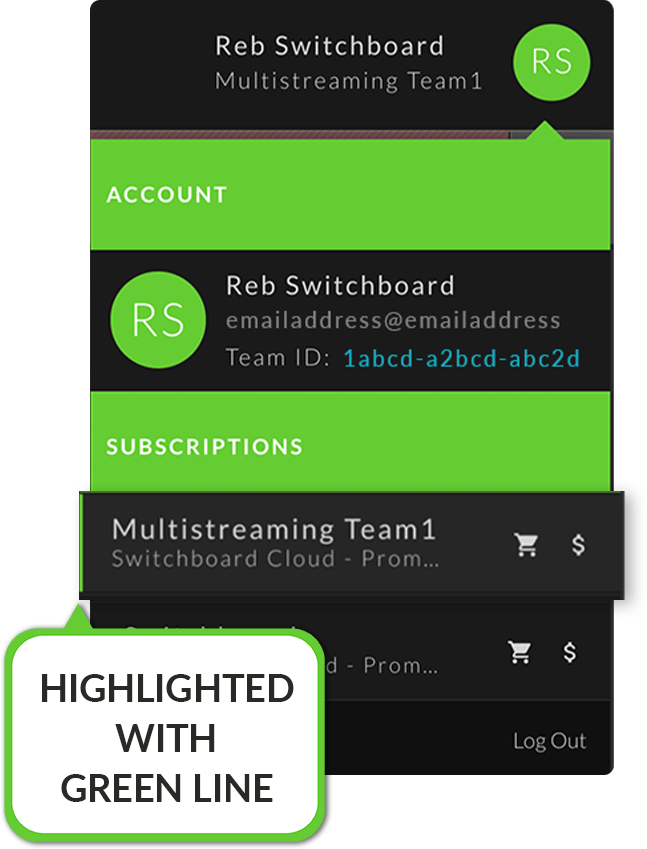 STEP 3
Click on the button and choose a plan to activate a subscription.
*You can invite the manager of the Switchboard sub-account first and have them activate the subscription.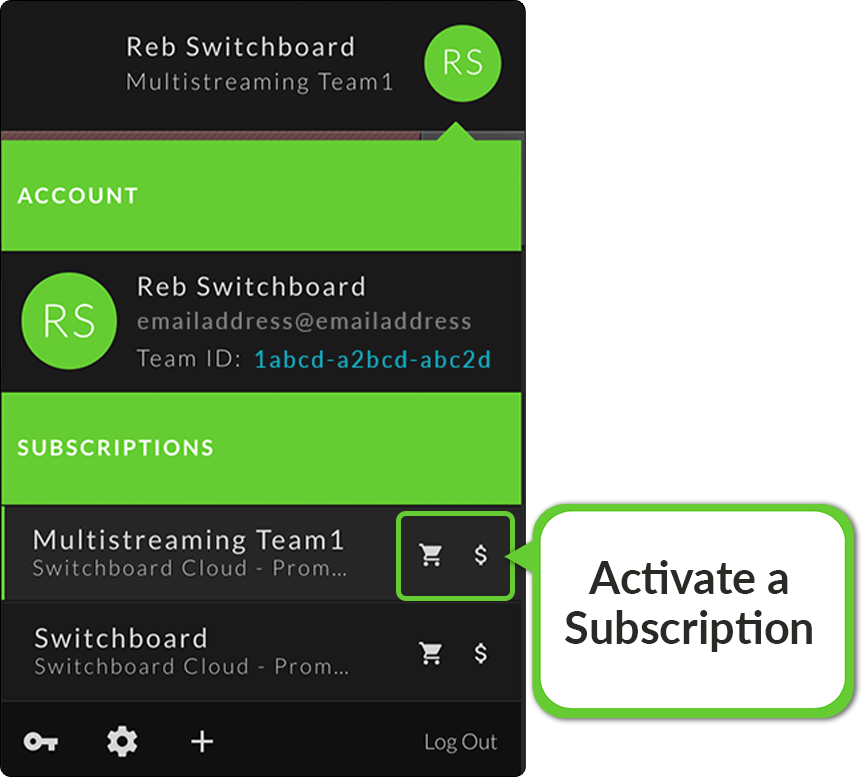 Invite Someone to Manage the Sub-Account
STEP 1
Verify that you are working in the appropriate Switchboard sub-account before inviting a sub-account manager.
STEP 2
Main menu TOP LEFT.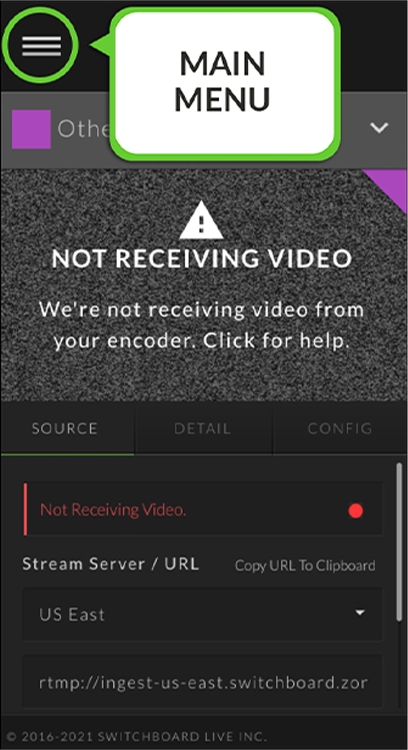 STEP 3
Select Management.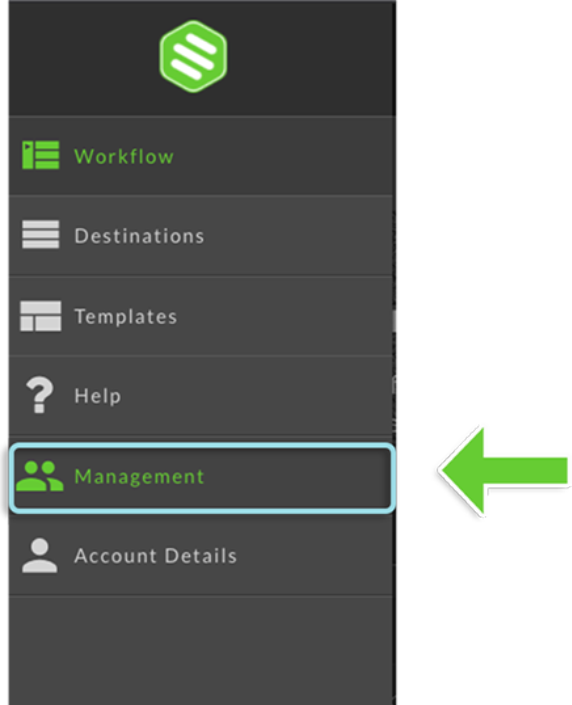 STEP 4
Select Team Members.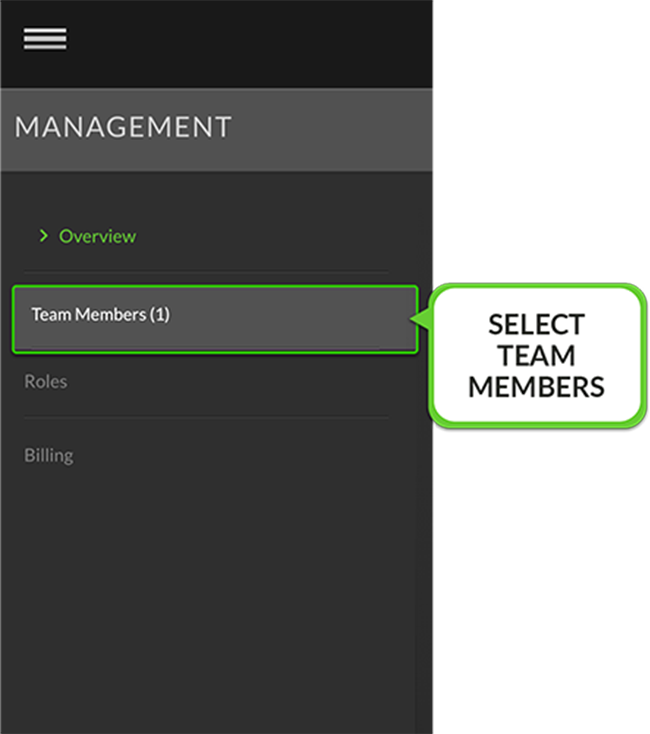 STEP 5
Type in the e-mail address of the person you'd like to invite to manage the sub-account. Press ADD.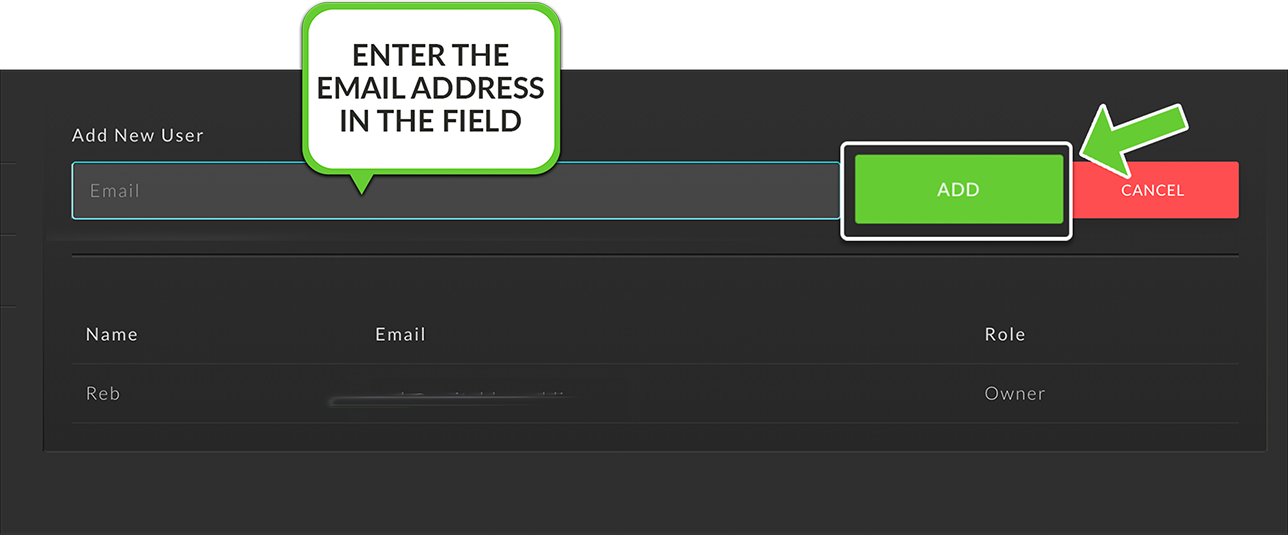 Congratulations! You've invited someone to manage the sub-account.
IMPORTANT NOTE ABOUT MANAGERS:
The invited person will receive an email from Switchboard Live stating that you are granting them access to the Switchboard Account. The invited person must complete the process to become a manager of the Switchboard Account they've been invited to. They'll need to open the email, click the accept invite button, and follow the prompts. Their process is explained here: Invitation to become a Team Member of a Switchboard Account.
The steps to invite a team member (Manager) can be found here: Add a Team Member to a Switchboard Subscription