This reference provides step-by-step instructions for deleting a destination group from a workflow.
It takes two seconds to delete a destination group. You can follow the steps below to learn how.
Please Note: If you have a legacy group in your workflow, click on this link to learn how to delete a group from the workflow.
---
STEP 1
Press the edit destination group button ( pencil) at the top of the destination group.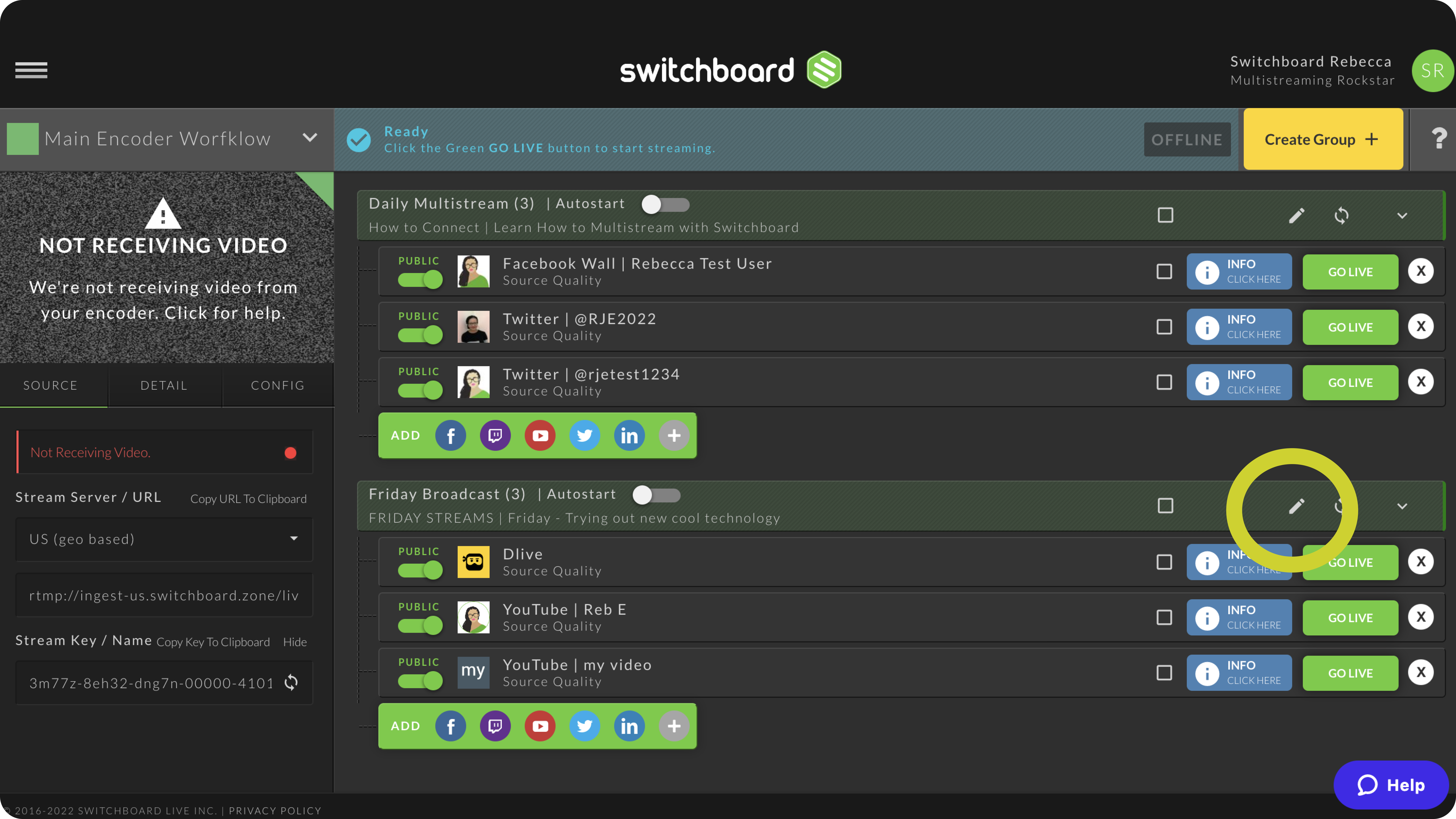 STEP 2
A pop-up window will open.
Scroll to the bottom.
Click the delete destination group button.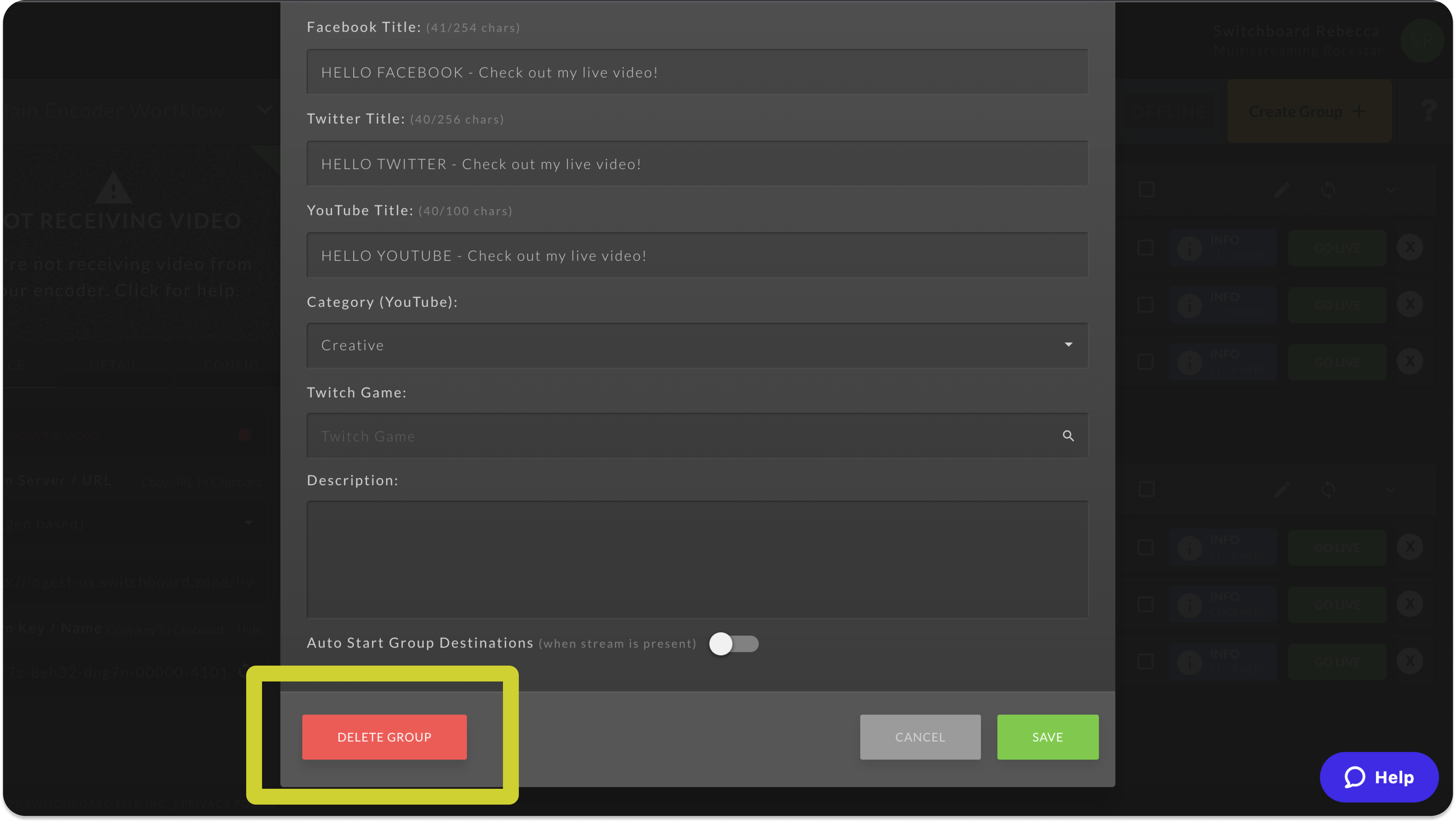 ---
Congratulations! You've successfully deleted a destination group.
---
What happened to the destinations that were in the group?
The destinations still exist in your Switchboard Account. They have returned to the destination manager page, which lists all destinations in your Switchboard account.
To access the destination manager page, use this link or follow the steps below.
STEP 1
Go to Main Menu Top Left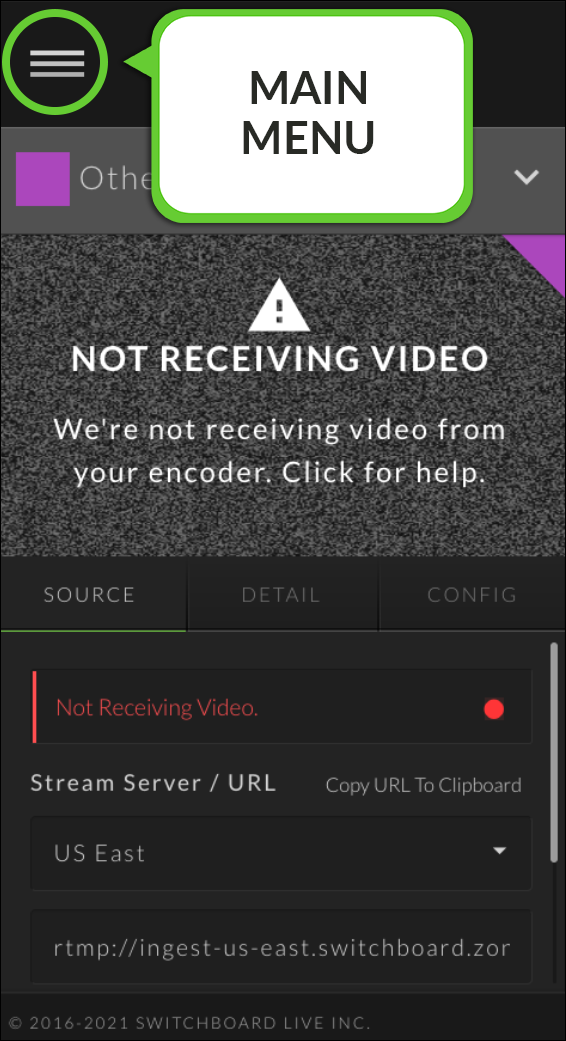 STEP 2
Select Destinations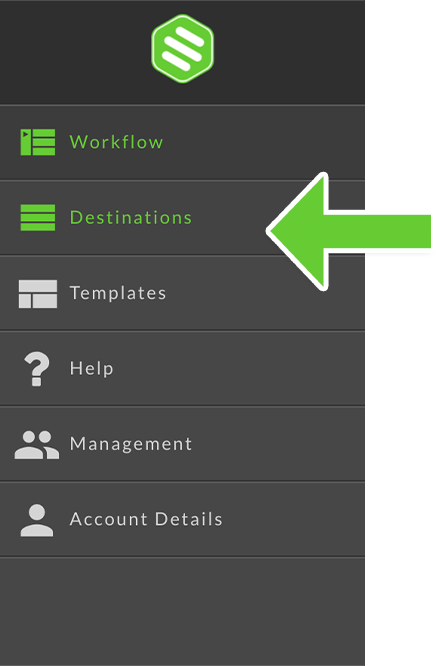 ---
Additional resources to check out: