It takes two seconds to delete a destination group, follow the steps below to learn how.
STEP 1
Check the box at the top of the destination group that you want to remove.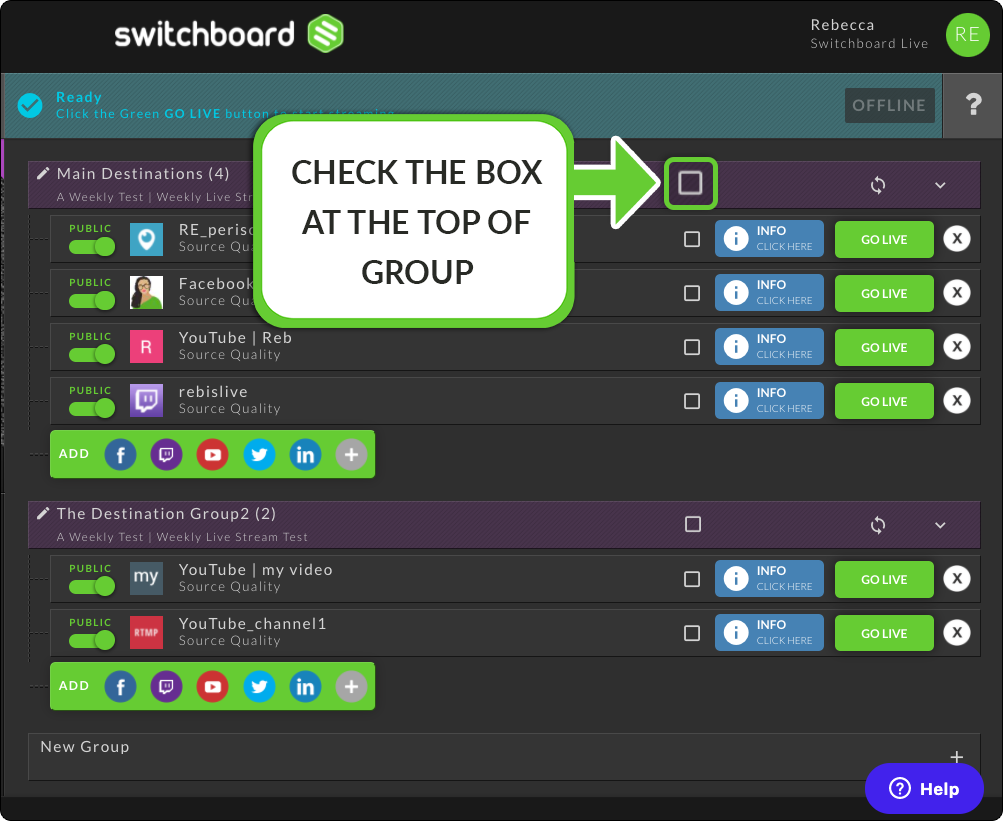 STEP 2
Press the white "Remove All" button.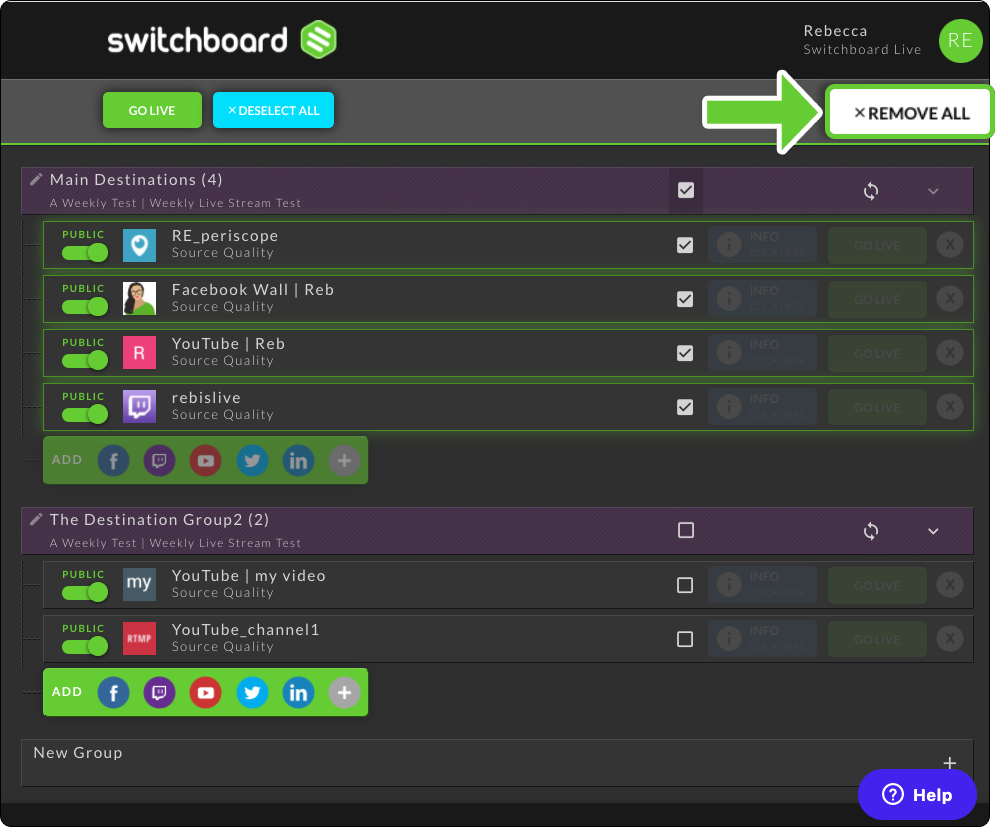 Congratulations! You've successfully deleted a destination group.
What happened to the destinations?
The destinations still exist in your Switchboard Account, they have returned to the destination manager page. The destination manager page lists all of the destinations in your Switchboard account. Follow the steps below to learn how to open the destination manager page or click HERE.
STEP 1
Go to Main Menu Top Left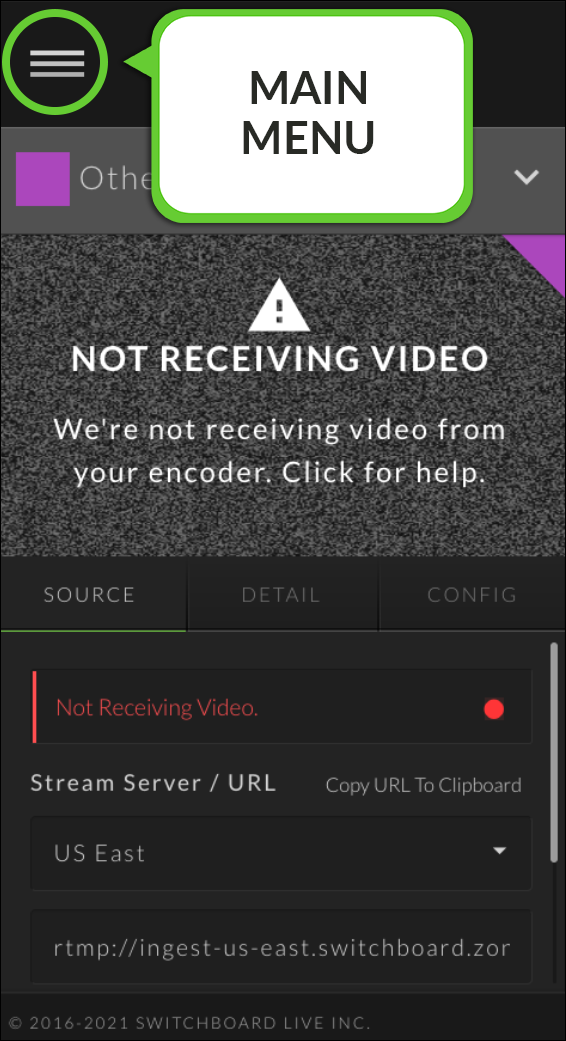 STEP 2
Select Destinations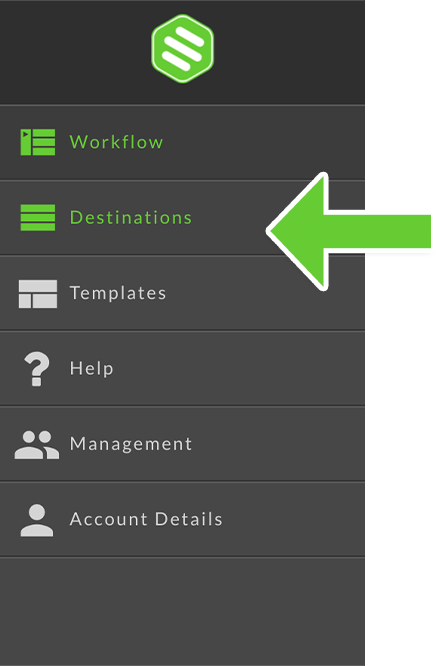 ---
Additional resources to check out: