Follow the steps below to pay an outstanding invoice and keep your Switchboard Cloud Account current.
Steps 1 & 2.
Click the profile icon at the top right of any page while logged into the switchboard cloud account.

Click on the "$" to Manage Billing.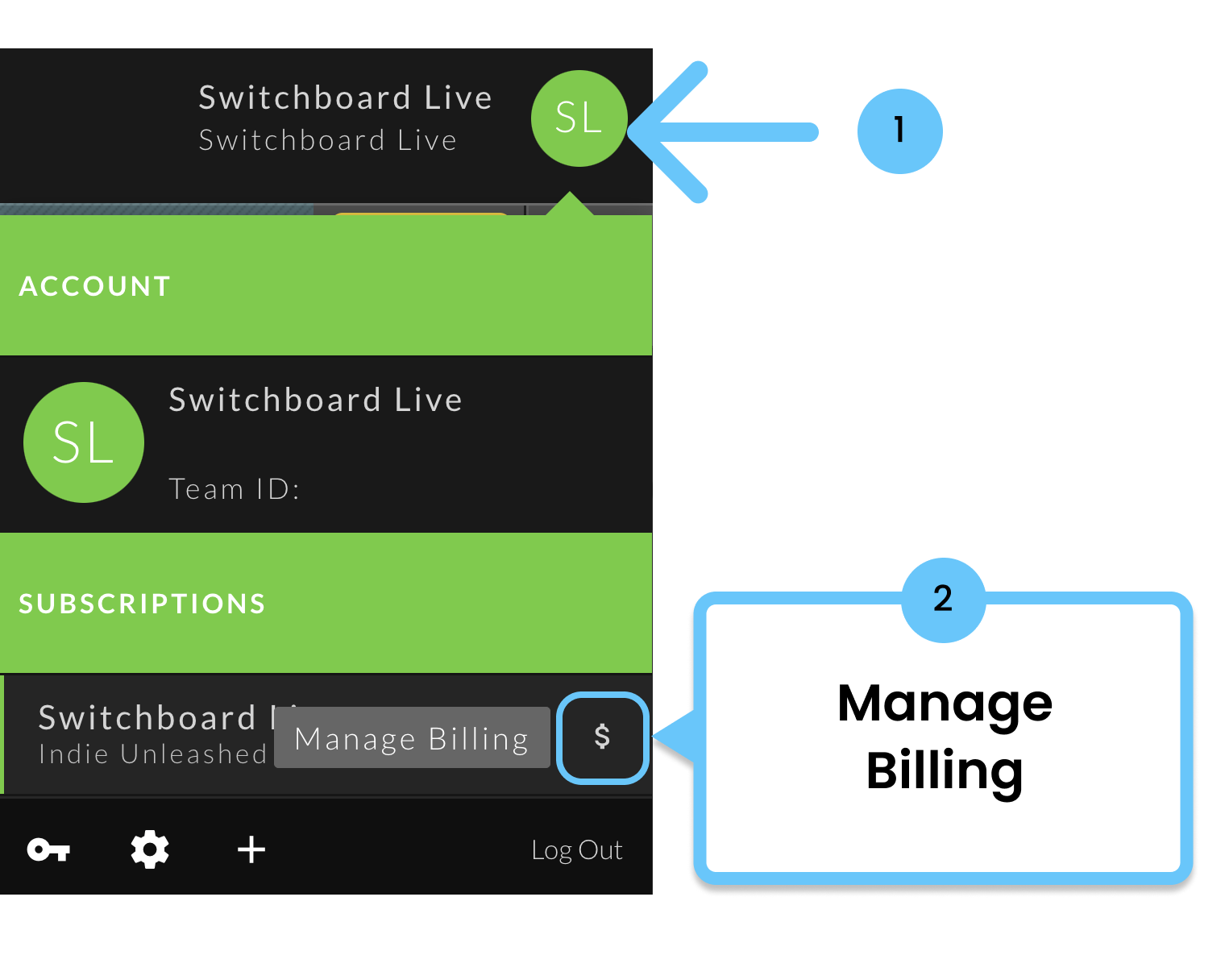 Step 3.
Click Billing History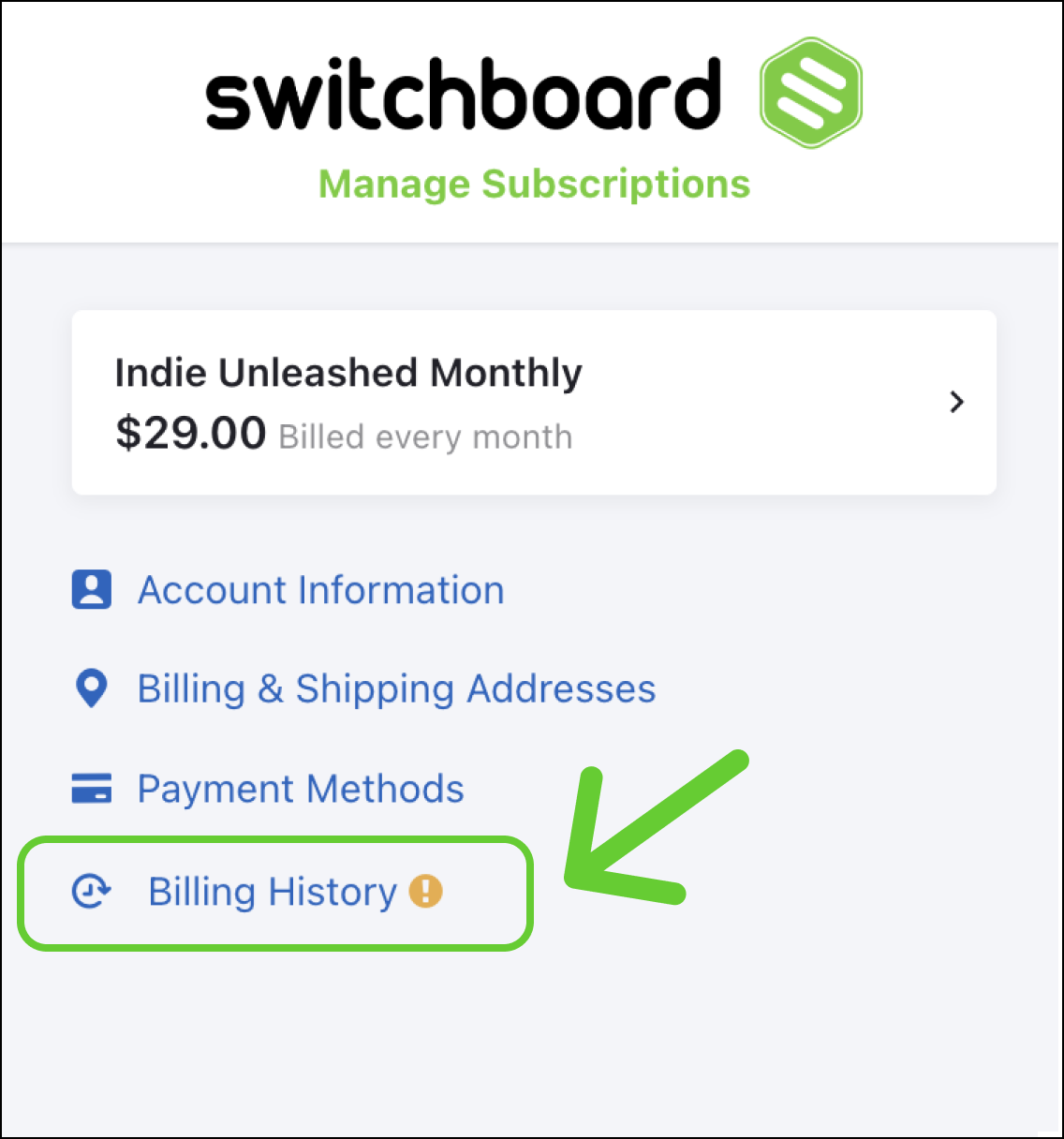 Step 4.
Click Pay Now to view the unpaid invoices.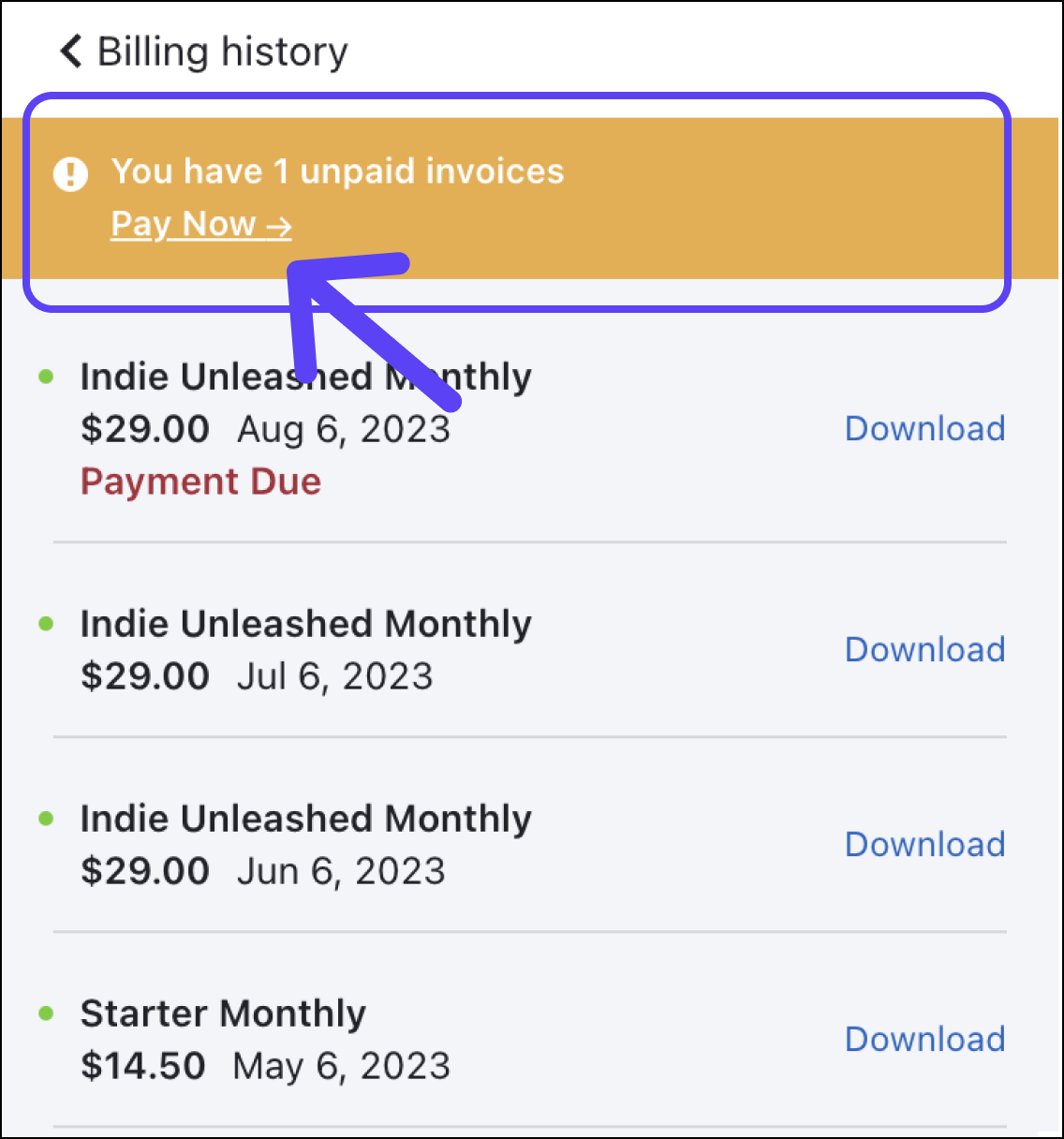 Step 5.
Click the green Pay Now button.
You can also view information about the invoice
2. Subscription billing period, due date, and how many days overdue.

3. Download PDF.

Step 6.
Click the green PAY NOW button or choose a different payment method.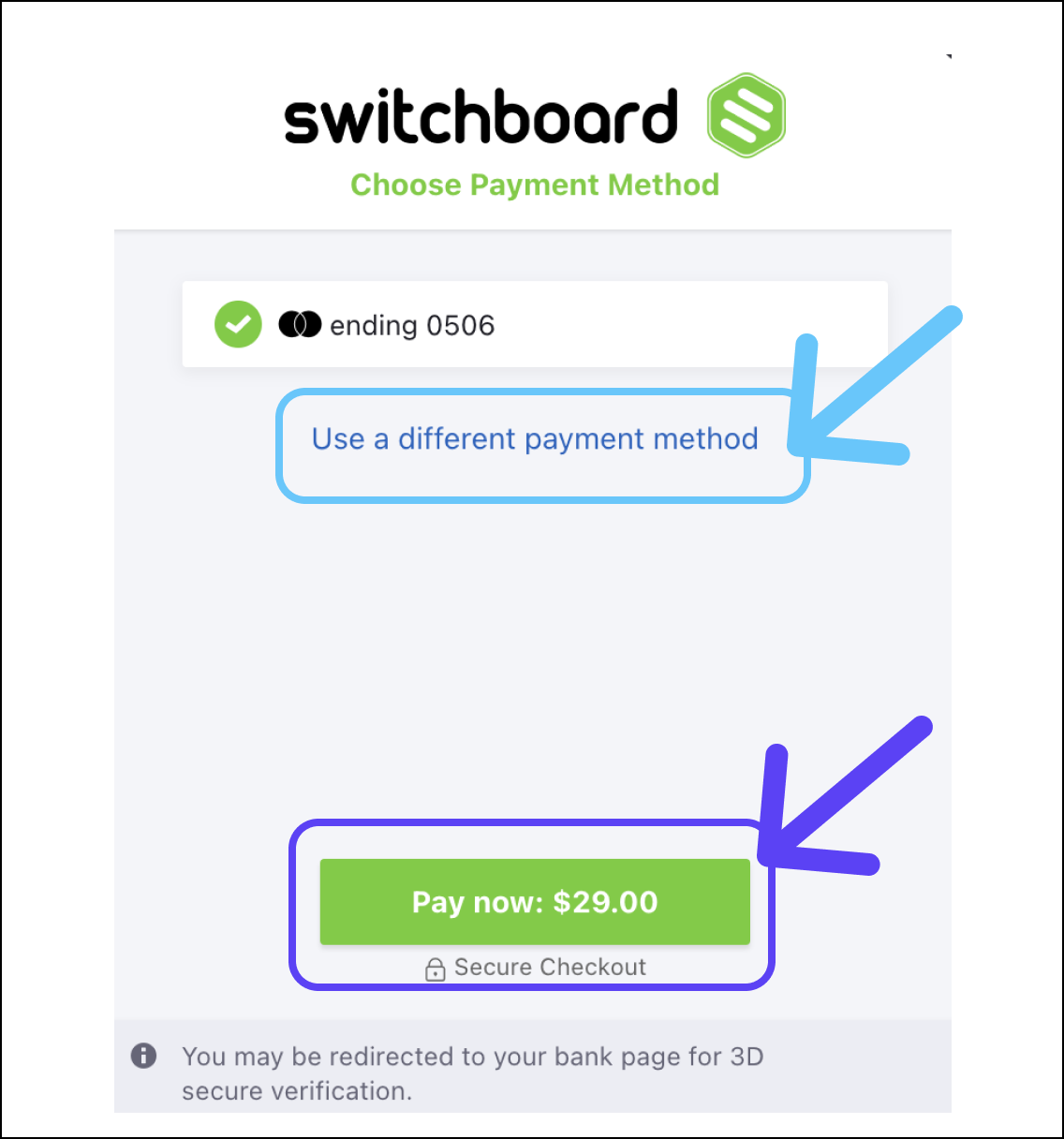 Step 7.
Click Close after completing the successful payment.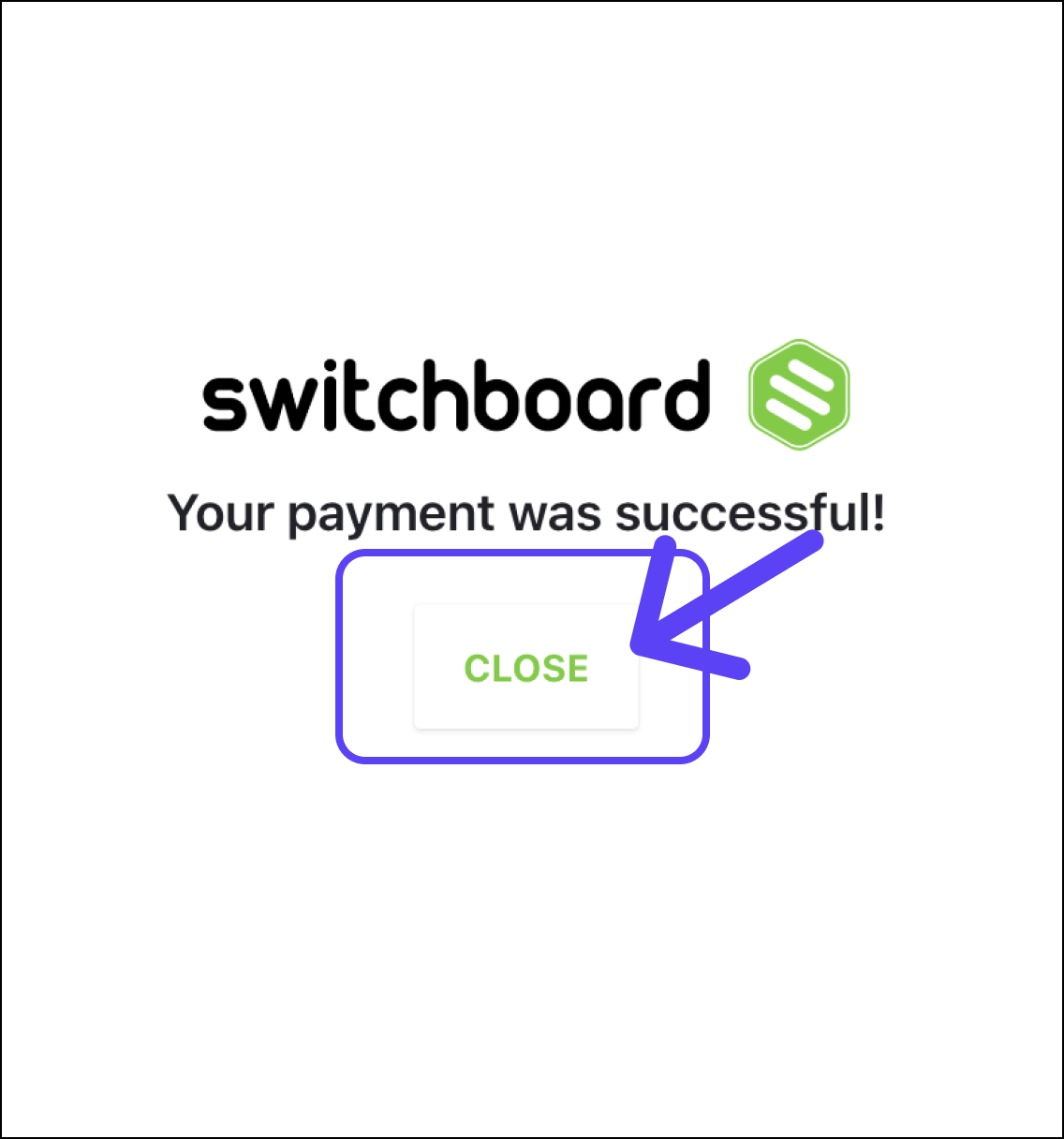 ---
Upgrade Switchboard Subscription