All Workflows Page
The All Workflows Page is a birds-eye view of all your Workflows, allowing you to monitor everything you have going on in a single glance.
Accessing All Workflows
Accessing this page is done through the Workflow Page. Click the dropdown at the top of the Workflow Pane and select, All Workflows.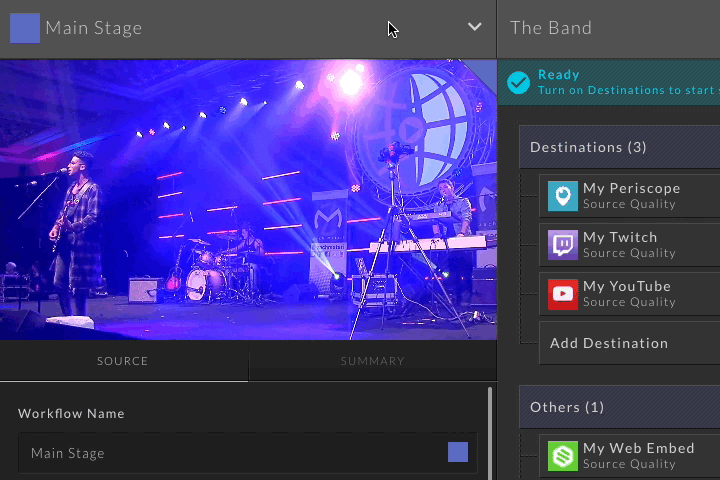 All Workflows Interface
Once you're in All Workflows, here is a breakdown of the interface.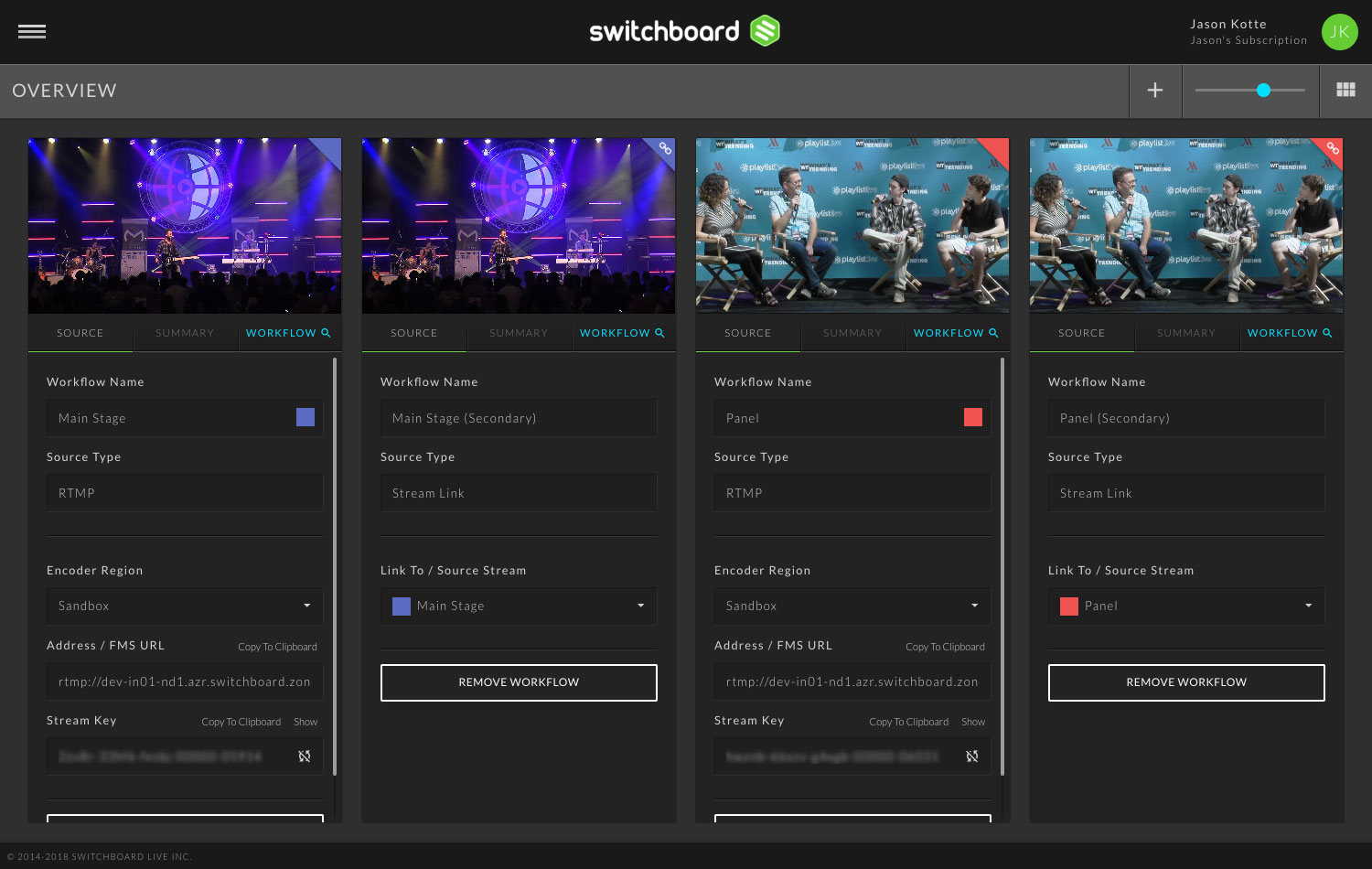 Workflow: View the Confidence Monitor, Encoder details, and Summary of your stream information.
View Workflow: Clicking this button brings you to your selected Workflow
Add: This allows you to Add New Workflows to your account to work with additional encoders and stream links.
Scaling Slider: Adjust the size of your workflows.
View Mode: Adjsut the layout/view of your workflows.
Scaling Slider
By default, we show 4 workflows at a single time. If you have the need to monitor more than 4, you can slide this toggle to show between 1 to 6, pending your monitors resolution.
Tip: You can click and drag "left" and "right" to see additional Workflows if you have more than the alloted amount on screen.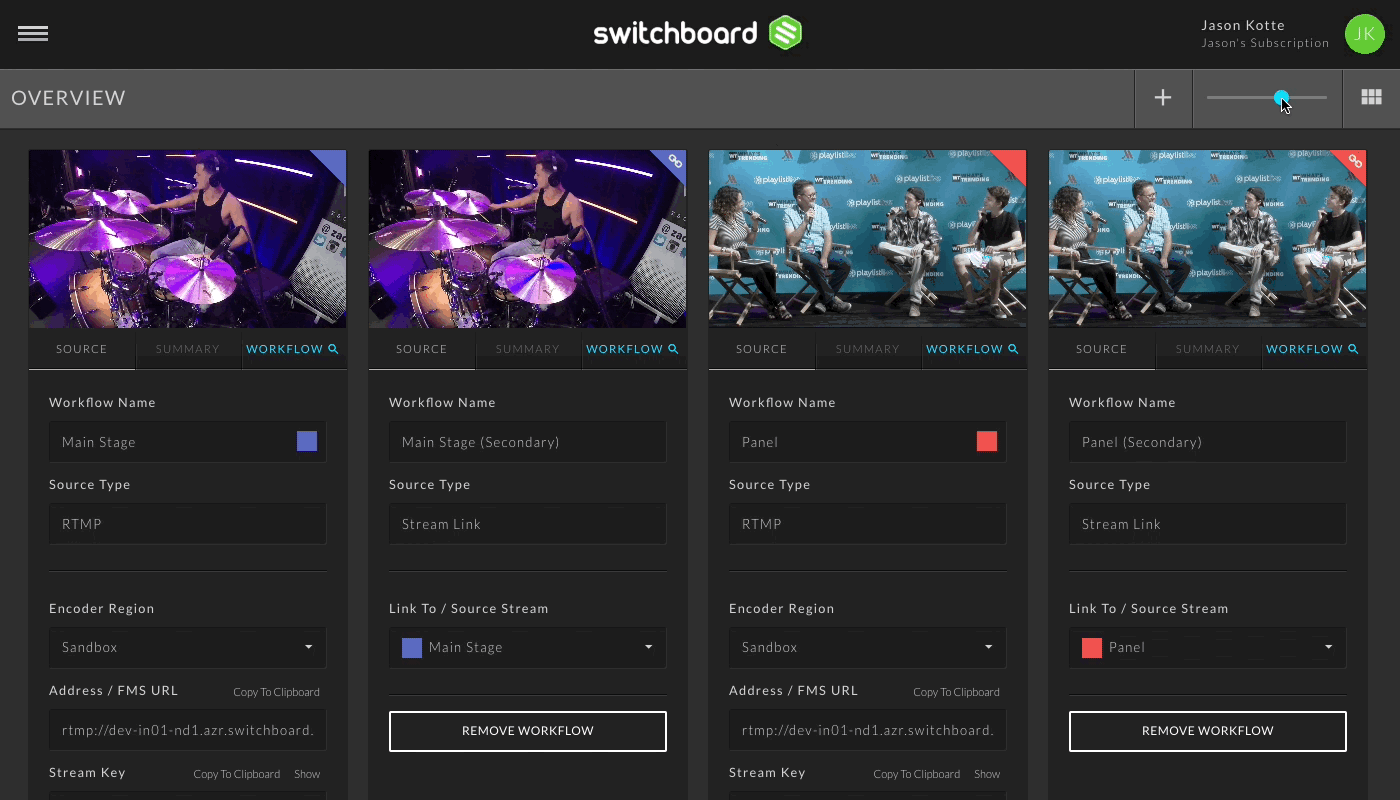 View Mode
This drop down allows you to select a different view for your Workflows, allowing you to see them in a more condenced format if necessary. We allow for three options, small, medium, or the default view - large.