You can invite others to help manage a Switchboard Account. Follow these steps to invite others to join your team and grant them access to your Switchboard Cloud account. Administrators of a Switchboard Account are granted the same permissions as the account owner. Administrators cannot change the stream key.
Important Notes:
---
Add Users to a Switchboard Account
STEP 1
Main Menu top left.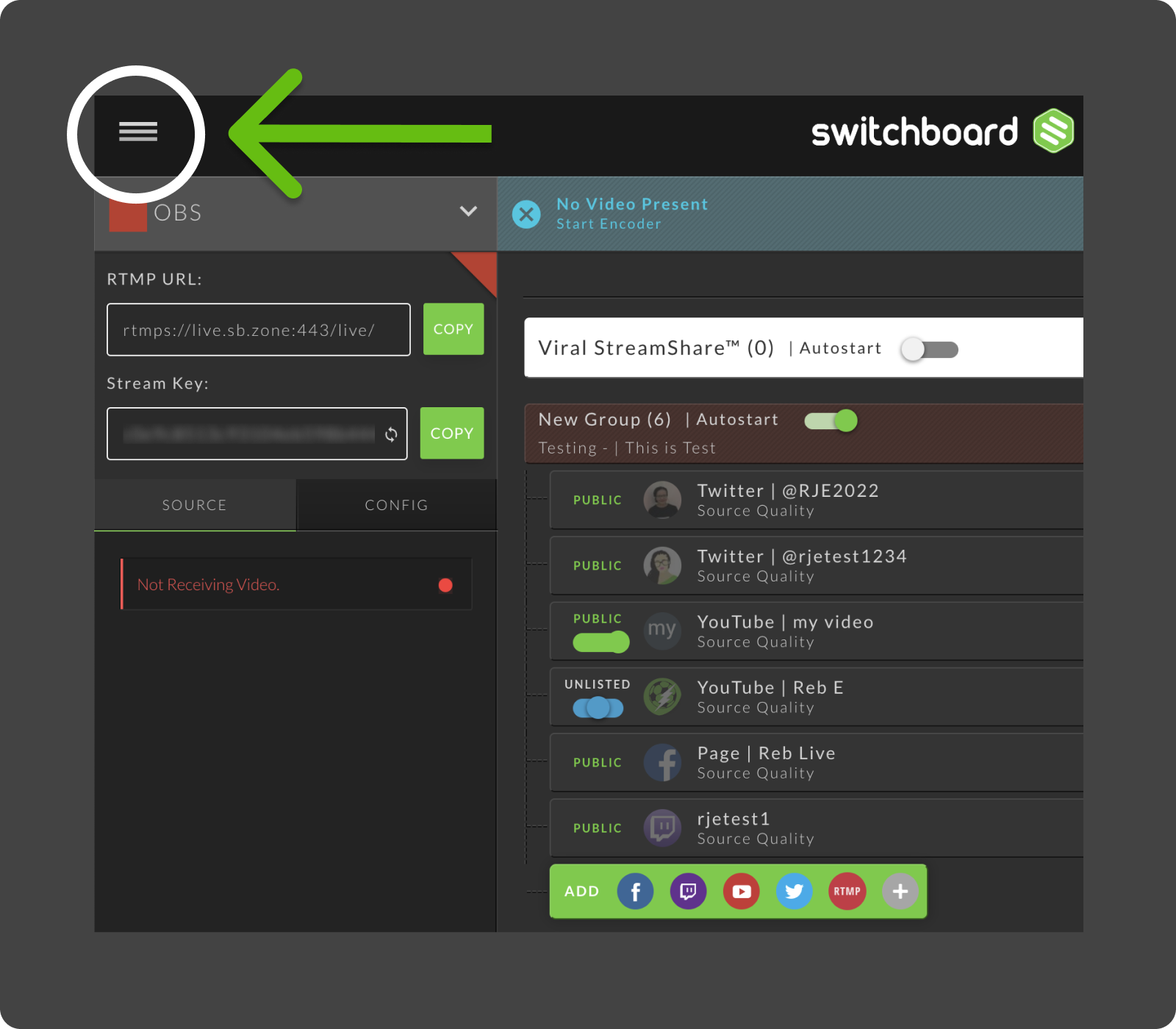 STEP 2
Select Management.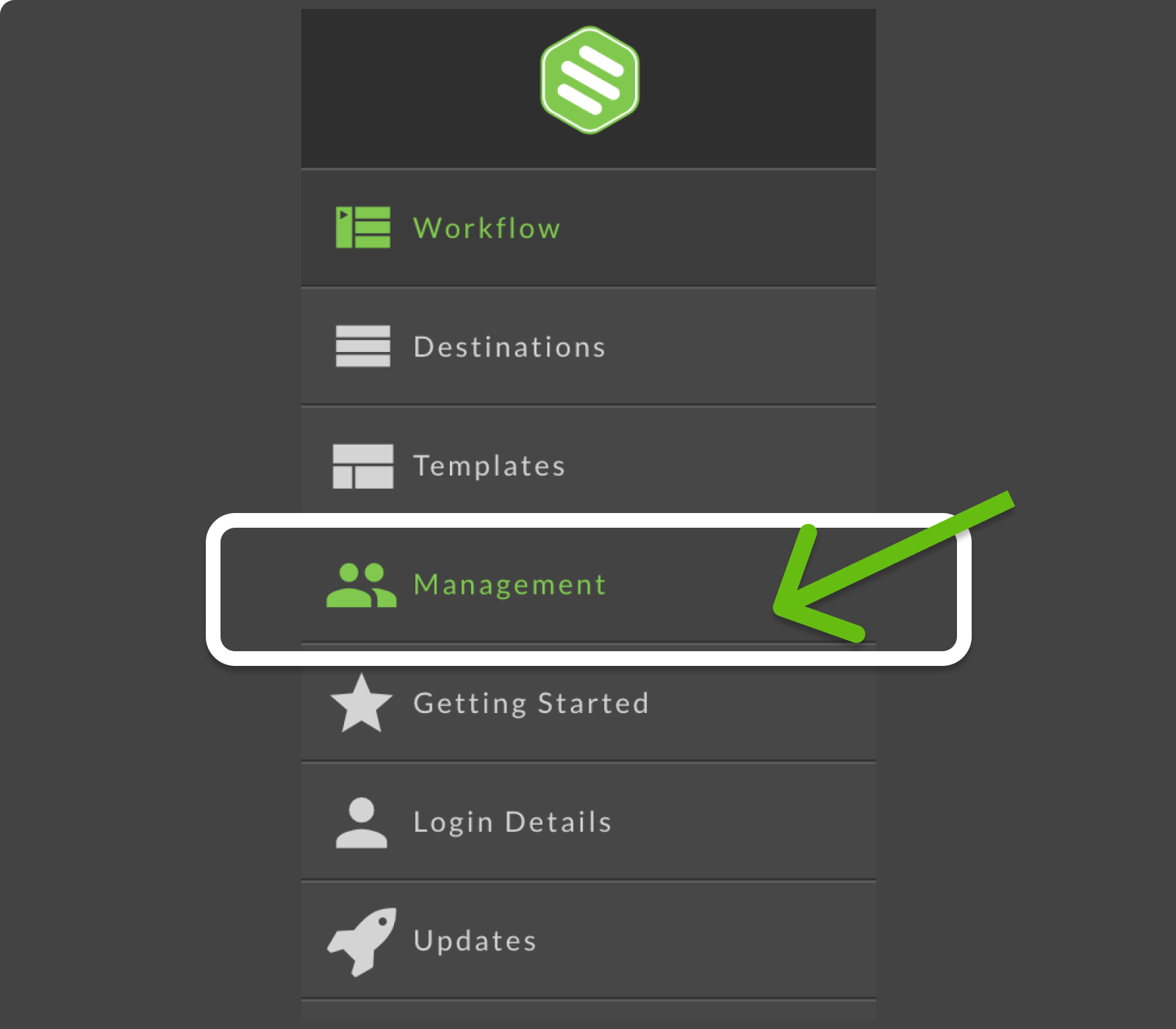 STEP 3
Choose Team Members from the menu on the left.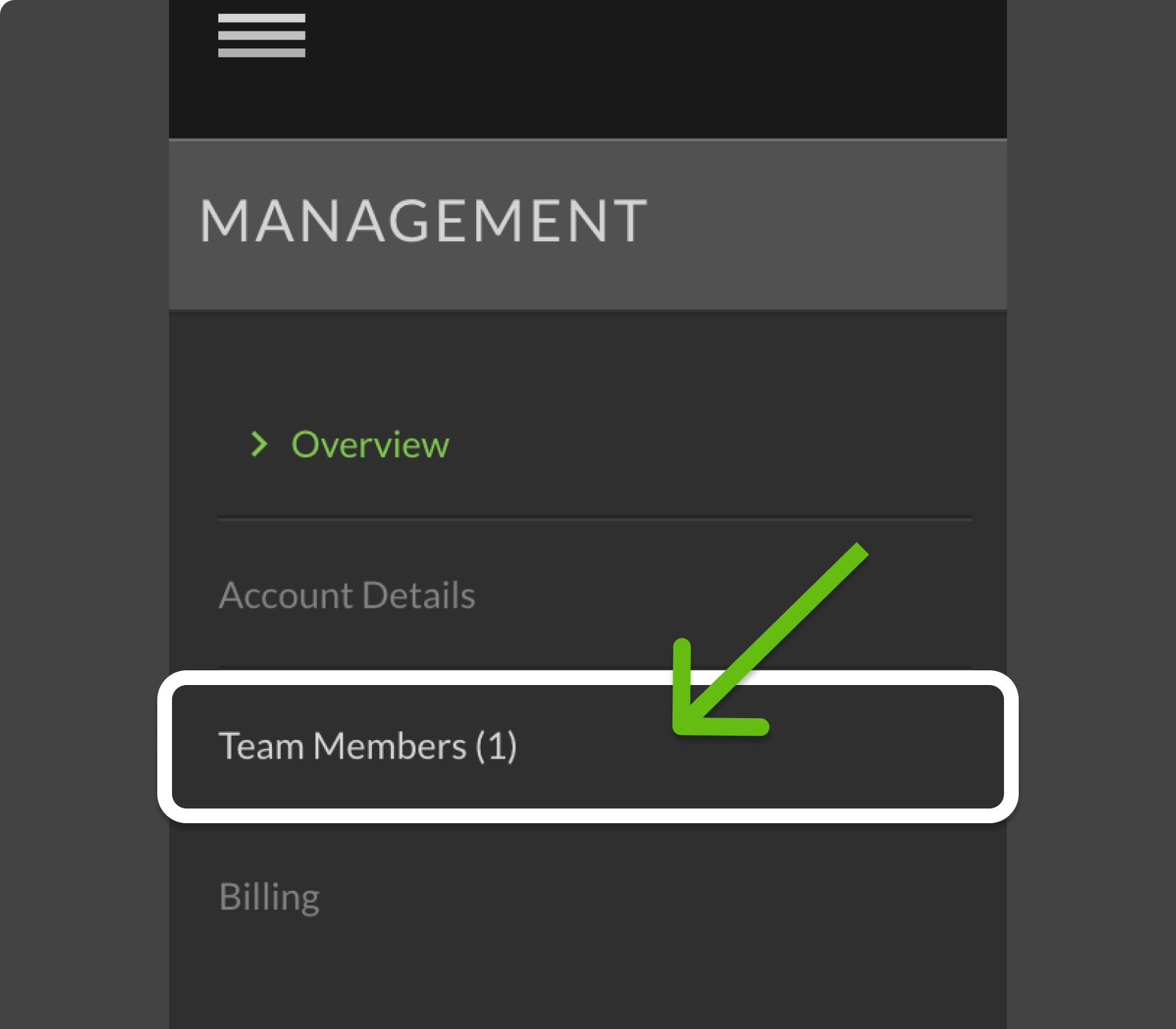 STEP 4
Type in the field to add a new Team Member via their email address.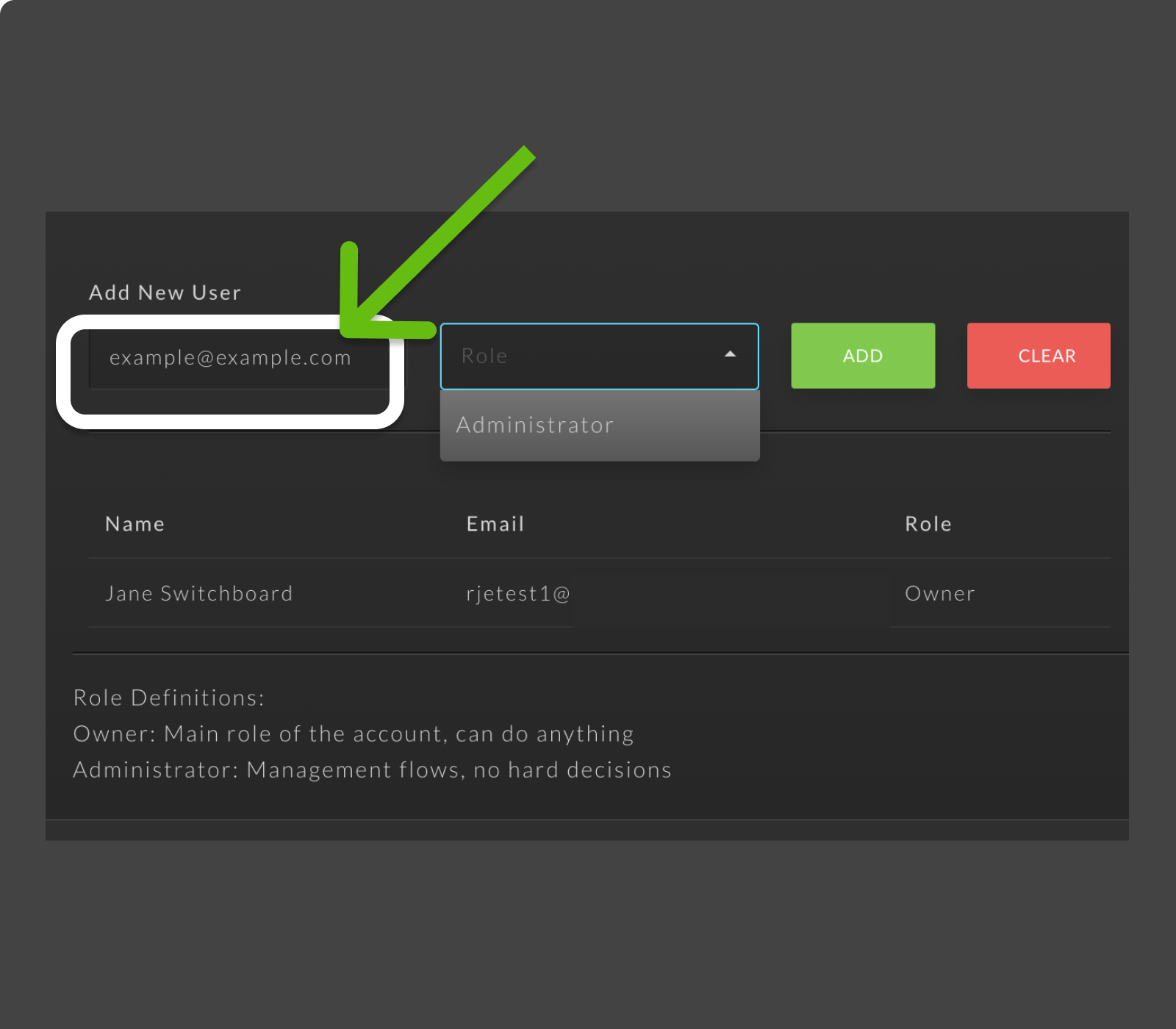 STEP 5
Select Administrator from the drop-down Role menu.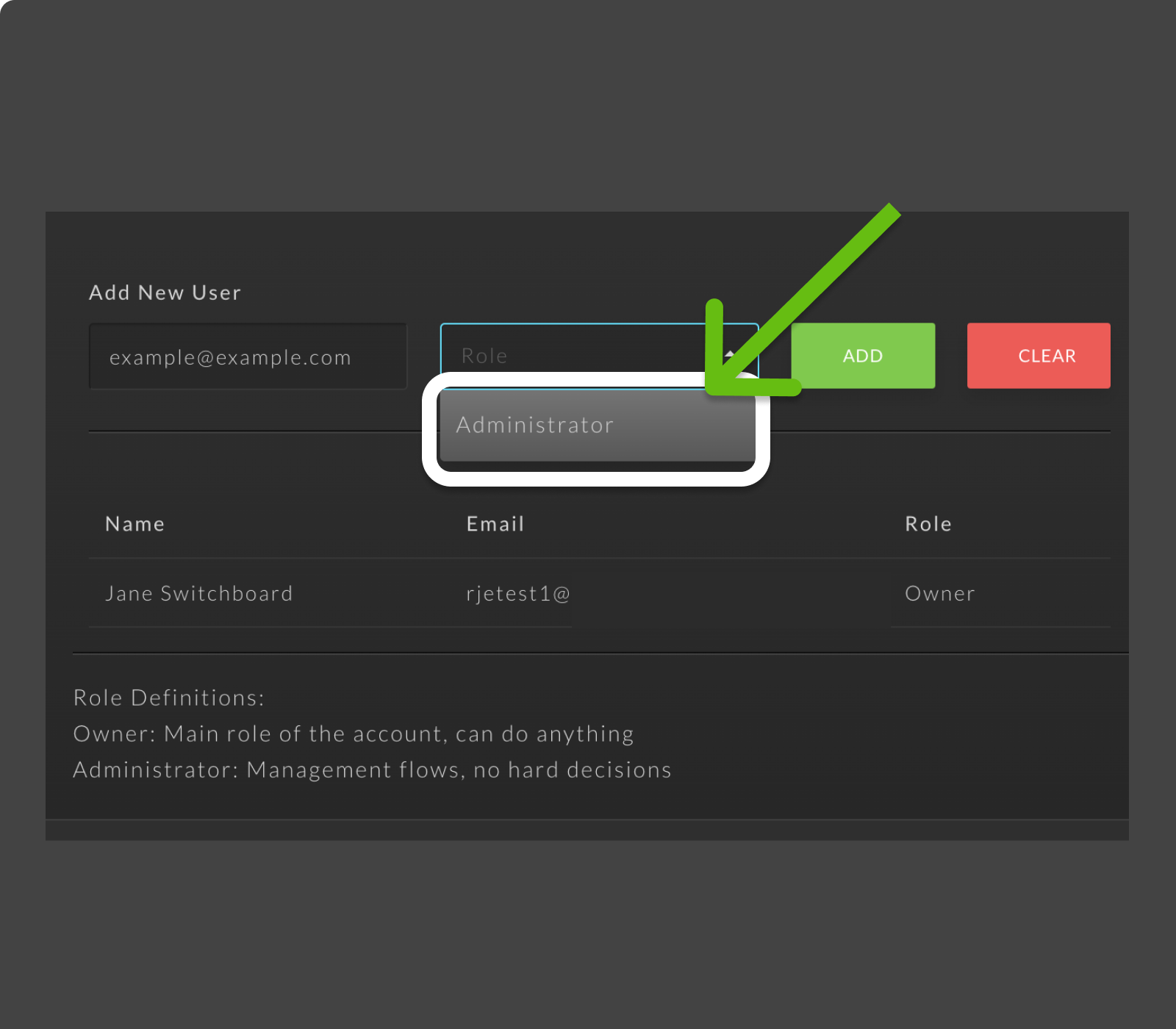 STEP 6
Press ADD.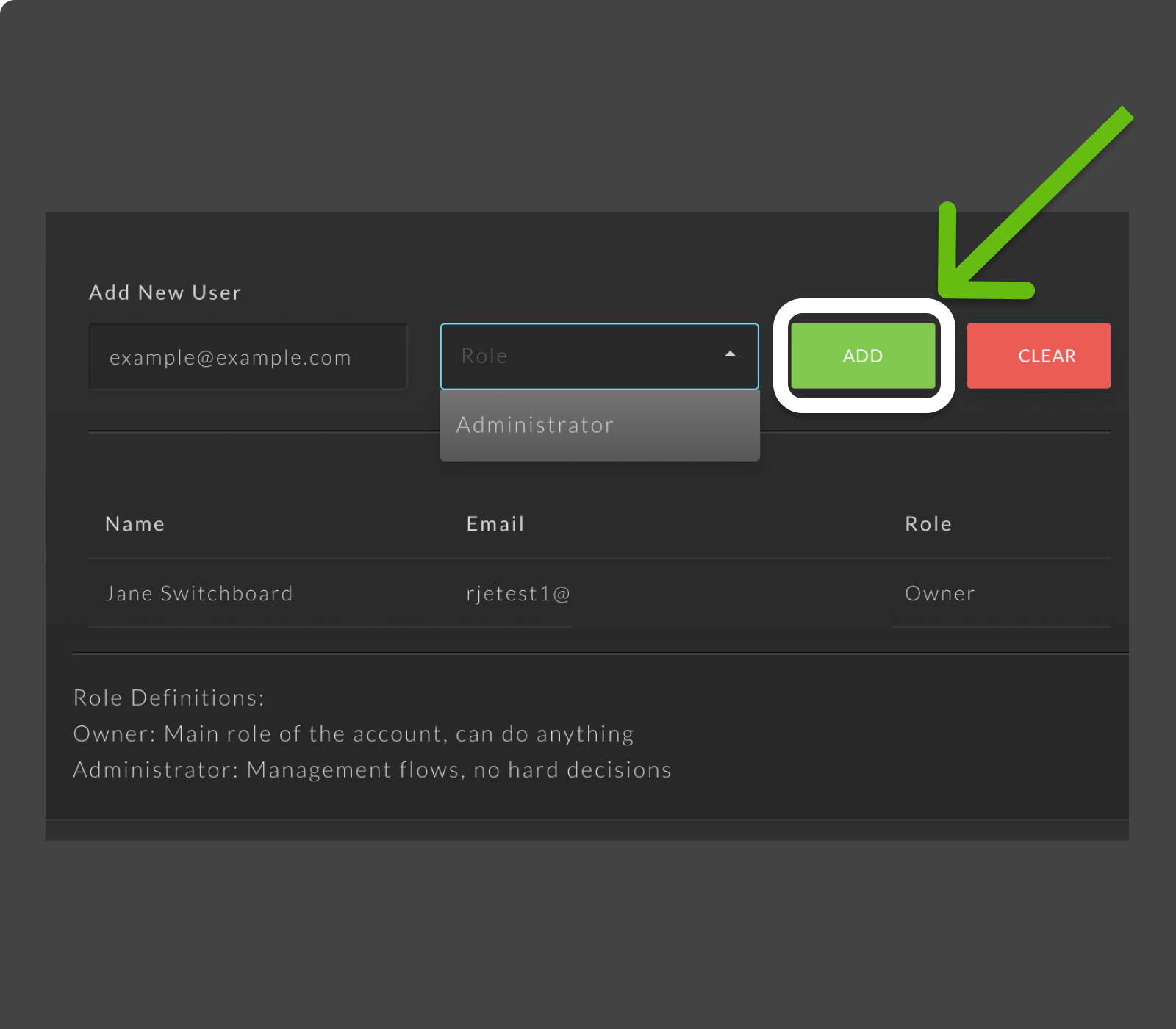 The invited user will receive an email from Switchboard Live. They should follow the steps in this support article - Invitation to become a Team Member of a Switchboard Cloud Account
A Team Member's name will remain "unconfirmed" until they have completed the process. To complete the process, they must click the accept invite button and log into their Switchboard Account.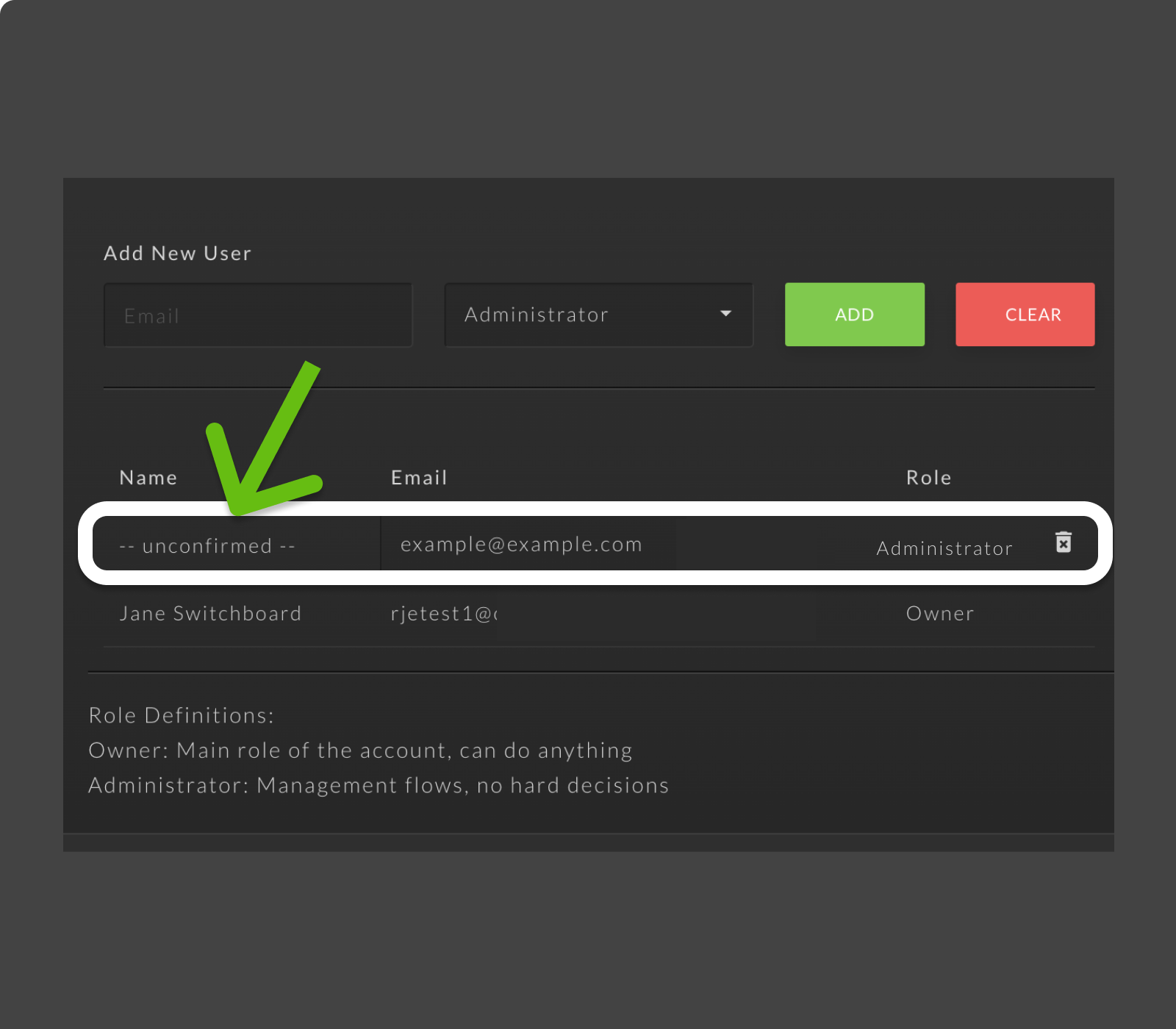 Once they complete the process, the status will update on the Team Members page from "unconfirmed" to "Administrator."
You are labeled as the Owner.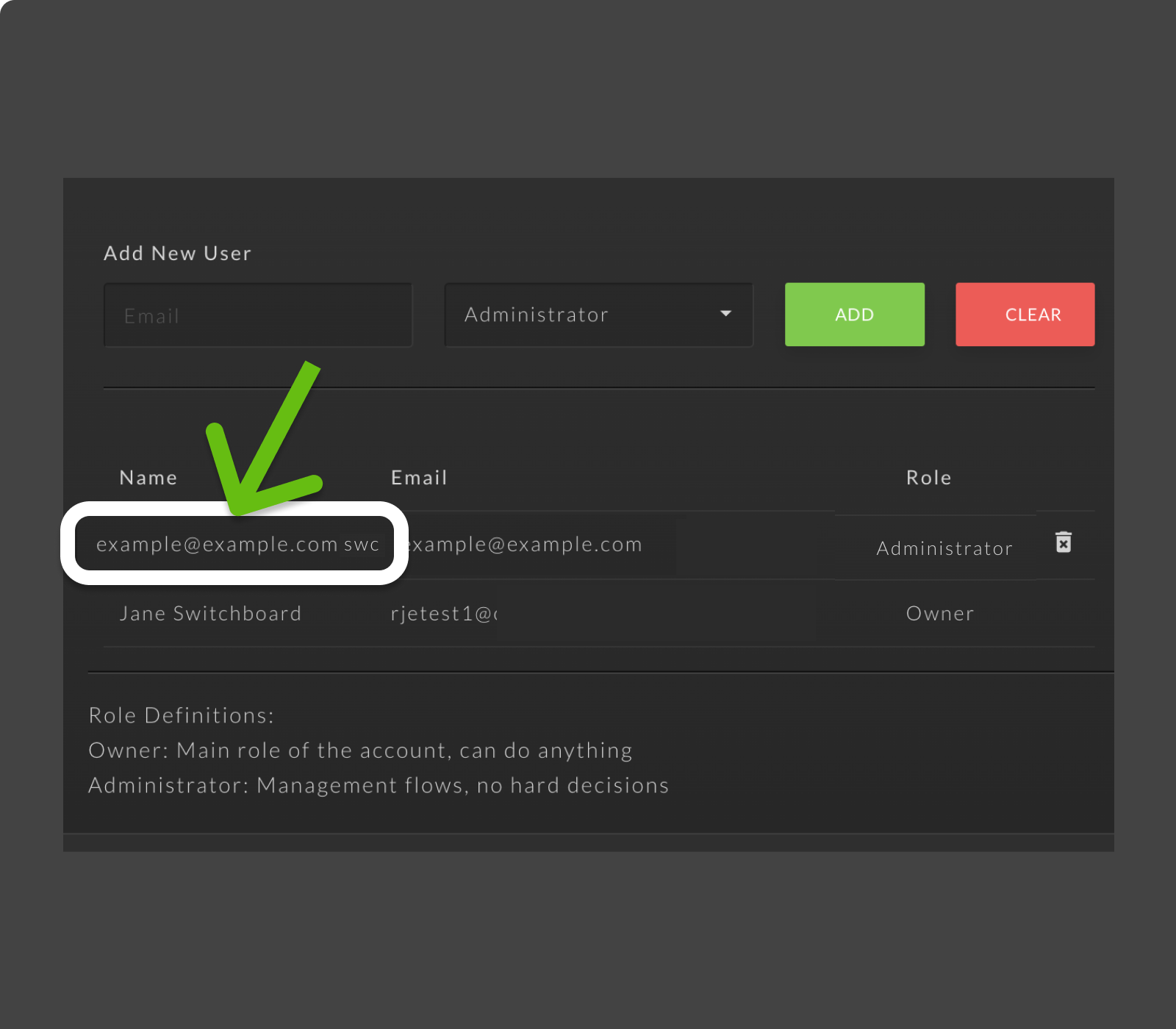 Repeat the steps to invite more team members to have access to the Switchboard account.
---
Remove Users from a Switchboard Account
STEP 1
Navigate to the Team Members page.
Identify the User (s) you want to remove.
STEP 2
Press the trashcan icon to remove the User(Manager) from the Switchboard Account.

The User has been successfully removed and can no longer access the Switchboard Account.