Your Team ID is a unique key that is linked to your subscription. If for billing or support purposes, Switchboard Cloud requires more information about your account, your Team ID will come in handy.
You can access your Team ID from either your Profile Icon or from the Main Menu. Both locations feature Click to Copy so you may conveniently paste the key to another location.
Profile Icon
1. From the upper-right corner of any page, click the PROFILE ICON.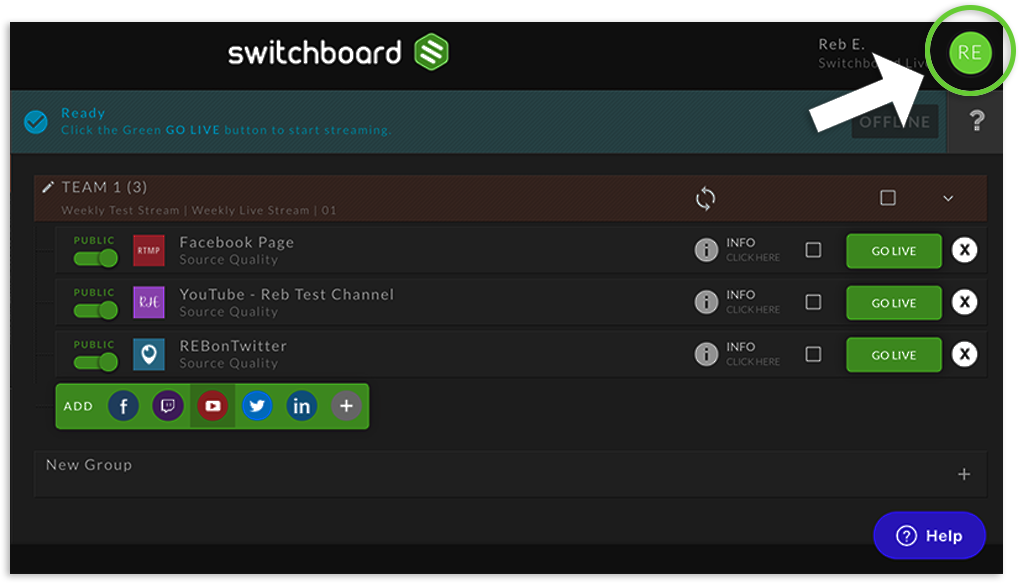 2. Locate your Team ID under Account.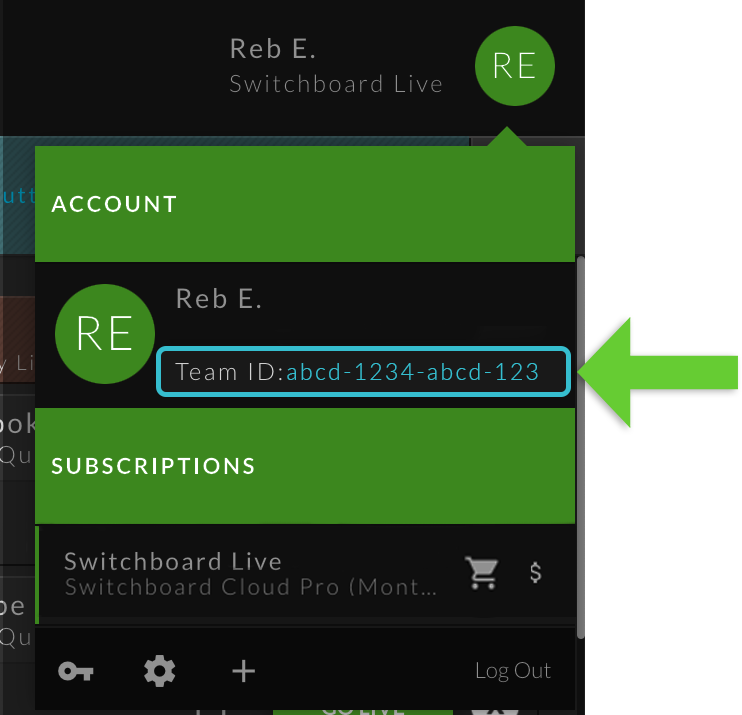 Main Menu
1. From the upper-left corner, click on the MAIN MENU.

2. Select "Management" from the menu.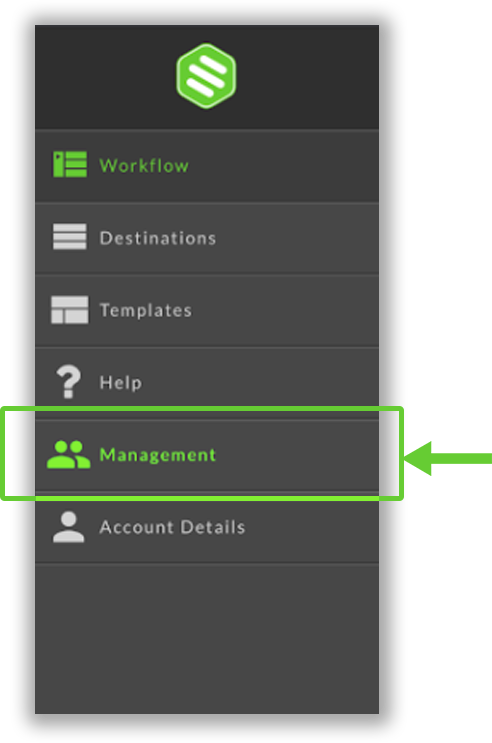 3. Select Overview. Your Team ID is listed as the third option from the top.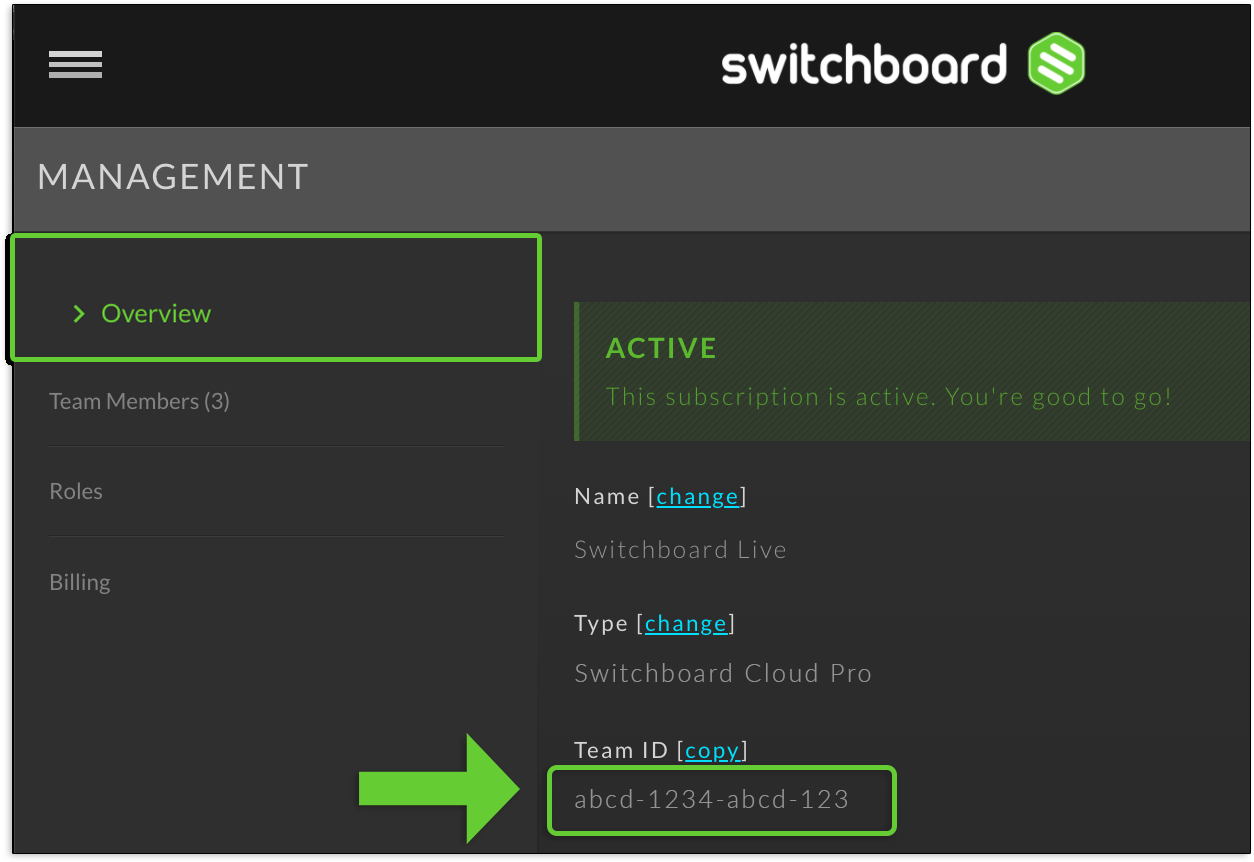 Read this article to learn how to Add Team members to your Switchboard Cloud Account.