This article guides the user through the Telestream Wirecast workflow – from capturing your live input to streaming content directly to Switchboard Cloud.
Basic Wirecast Workflow Process
Establish your audio + video sources by connecting your devices (camera, microphone, mixer, etc.)
Capture content through your hardware (Mac, PC, etc.)
Navigate Wirecast workflow features (transitions, animation, etc.)
Stream to Switchboard Cloud
Add Shot
On the Workflow page, click Add Shot
A menu will pop up in order for you to select your devices.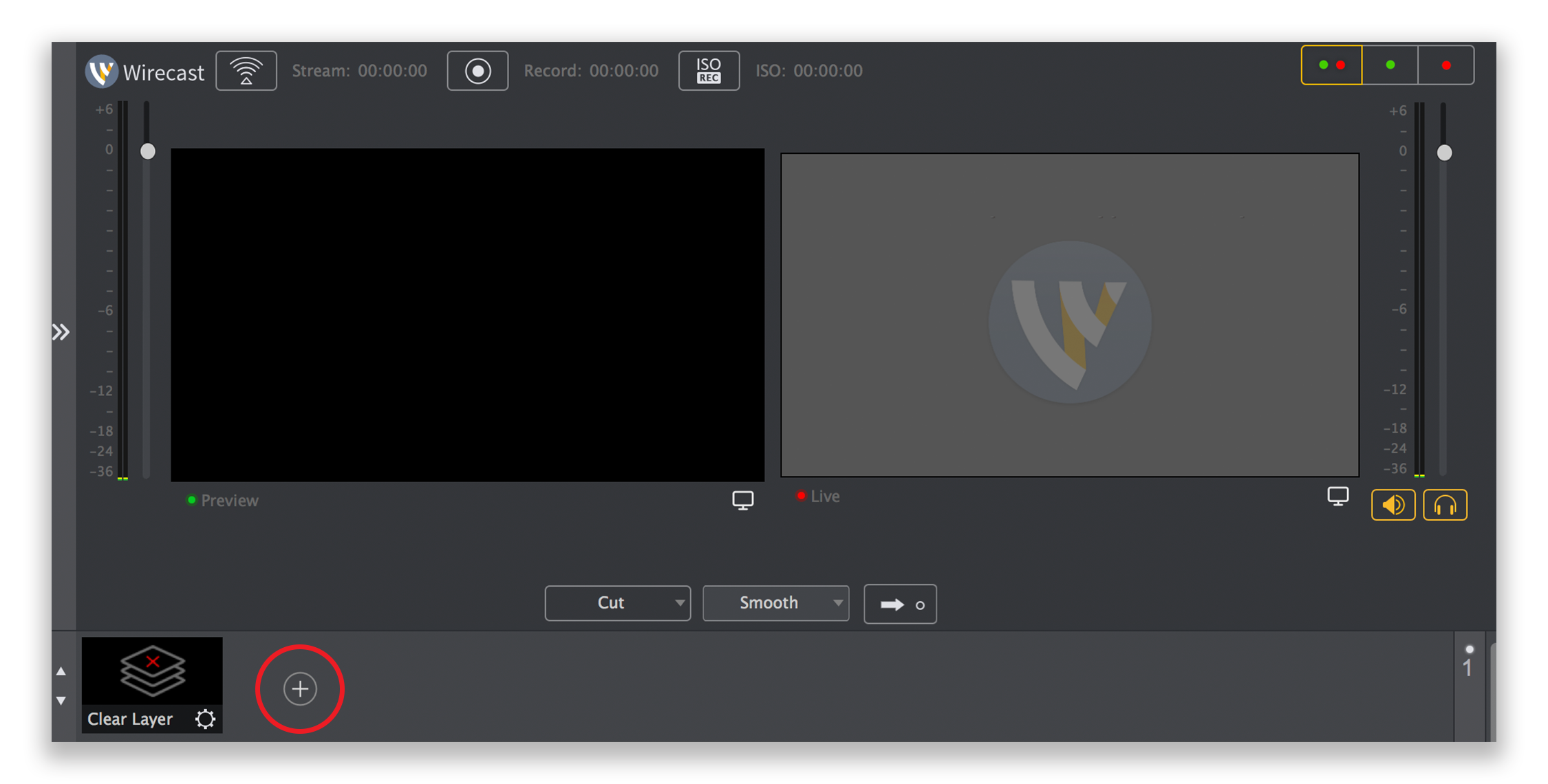 Under Video Source, select your video input device > under Audio Source, select your audio input device, and click Add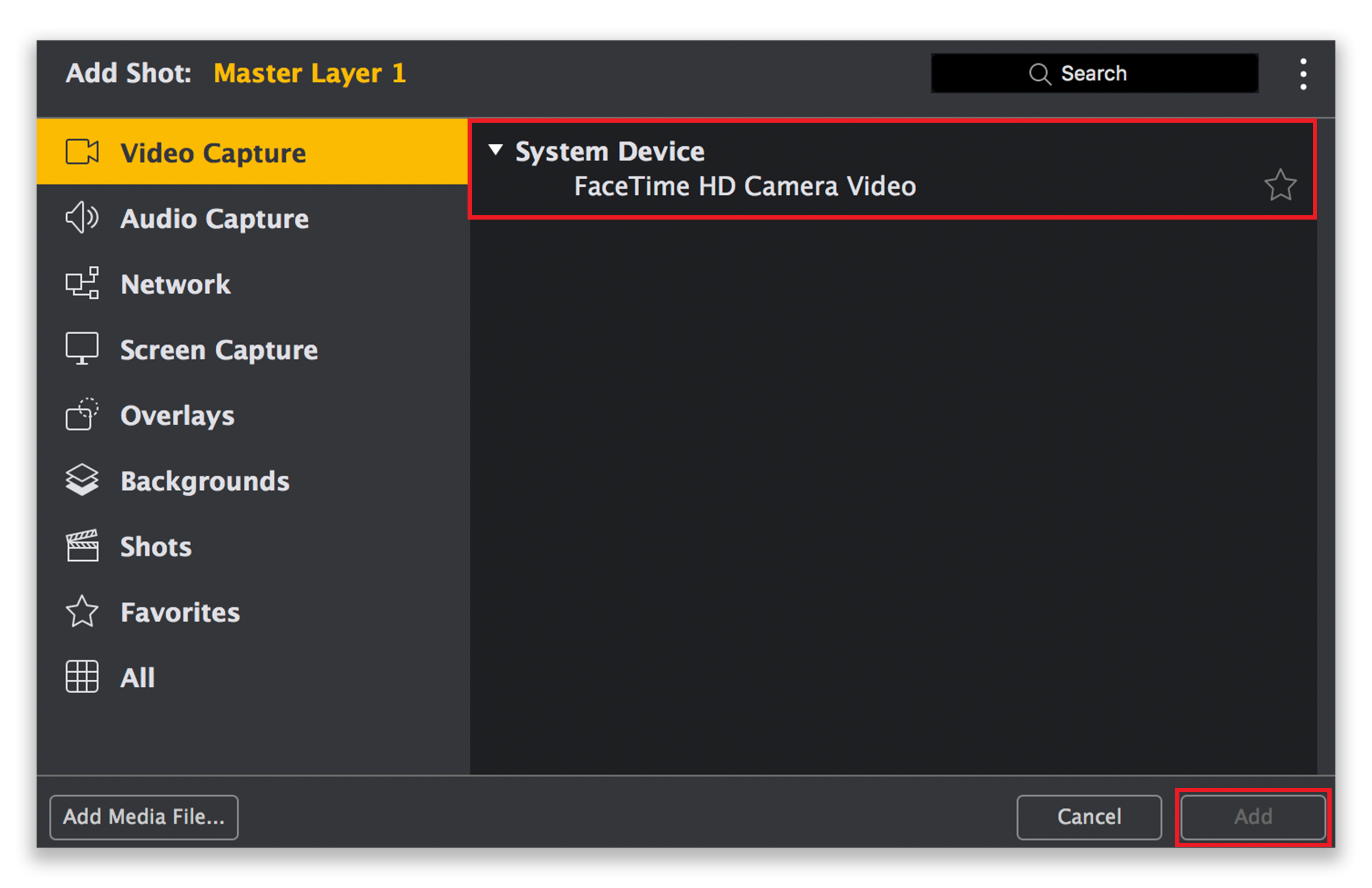 Output Settings
Under the Output tab, click Output Settings A pop-up will prompt you to select an Output Destination, click OK
Copy the Address/FMS URL and Stream Key from your Cloud workflow, and paste it into the Address and Stream fields, respectively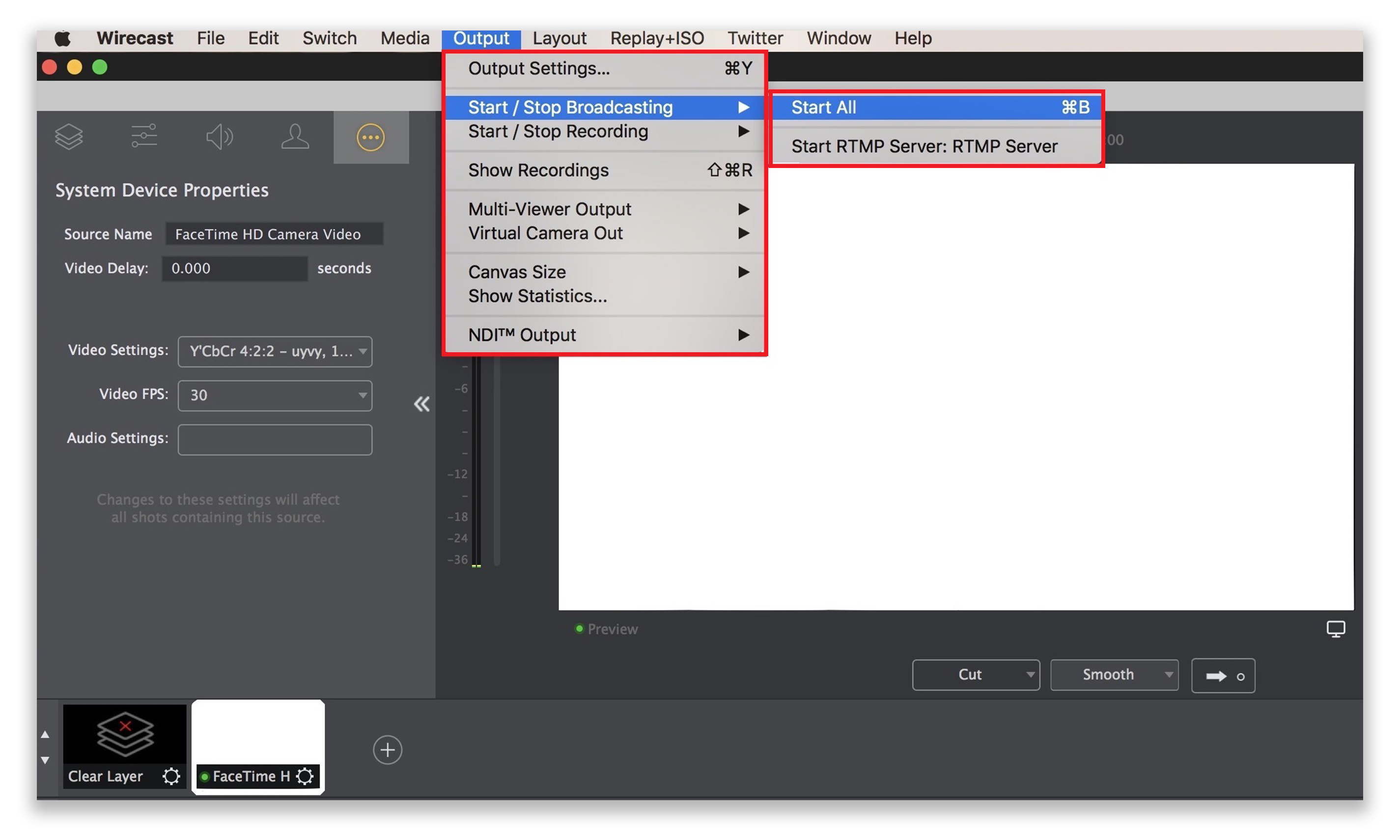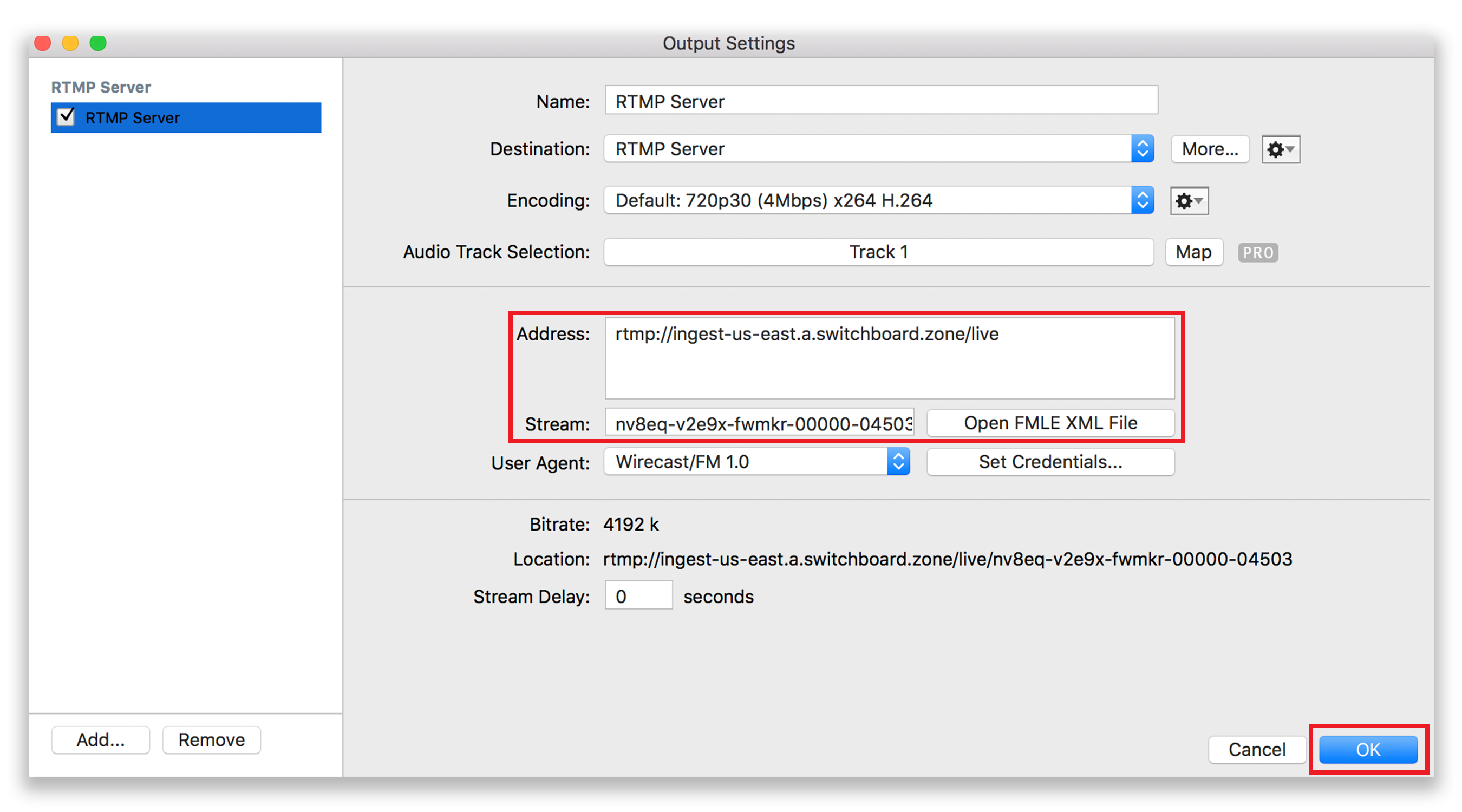 Start Stream
Click OK
Under the Output tab, click Start/Stop Broadcasting to begin your stream