Airmix Solo ( formerly Live: Air Solo ) is a free app for iOS devices. This article guides the user through the process of pushing video from the Airmix Solo app to Switchboard Cloud.
Configure the AirmixSolo App
Open the Airmix Solo App on your mobile device.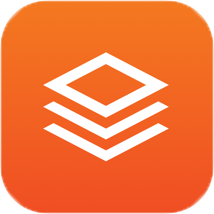 Tap the Blue gear top left to open settings.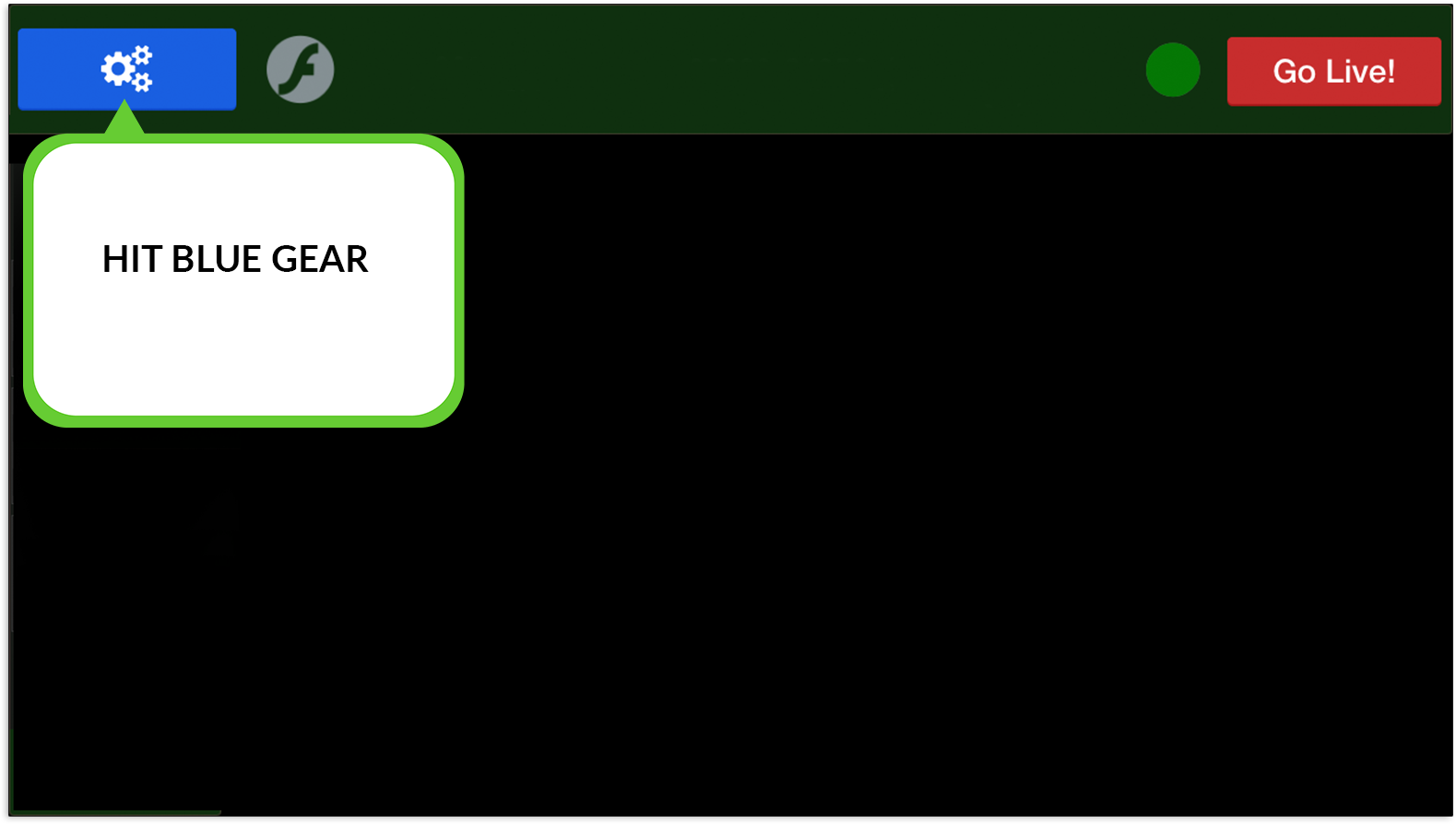 Select Broadcasting Destinations.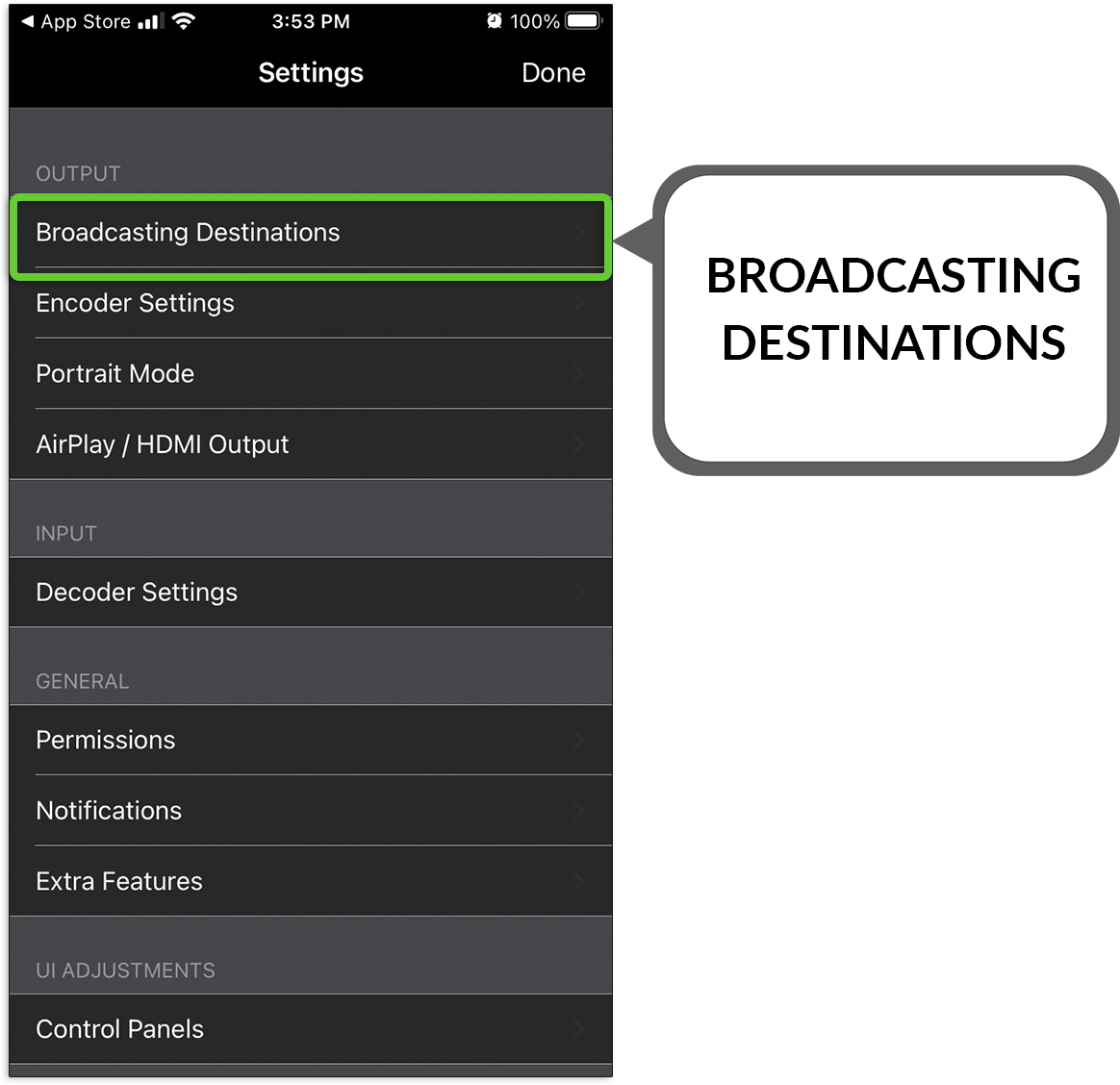 Select Manage Destinations.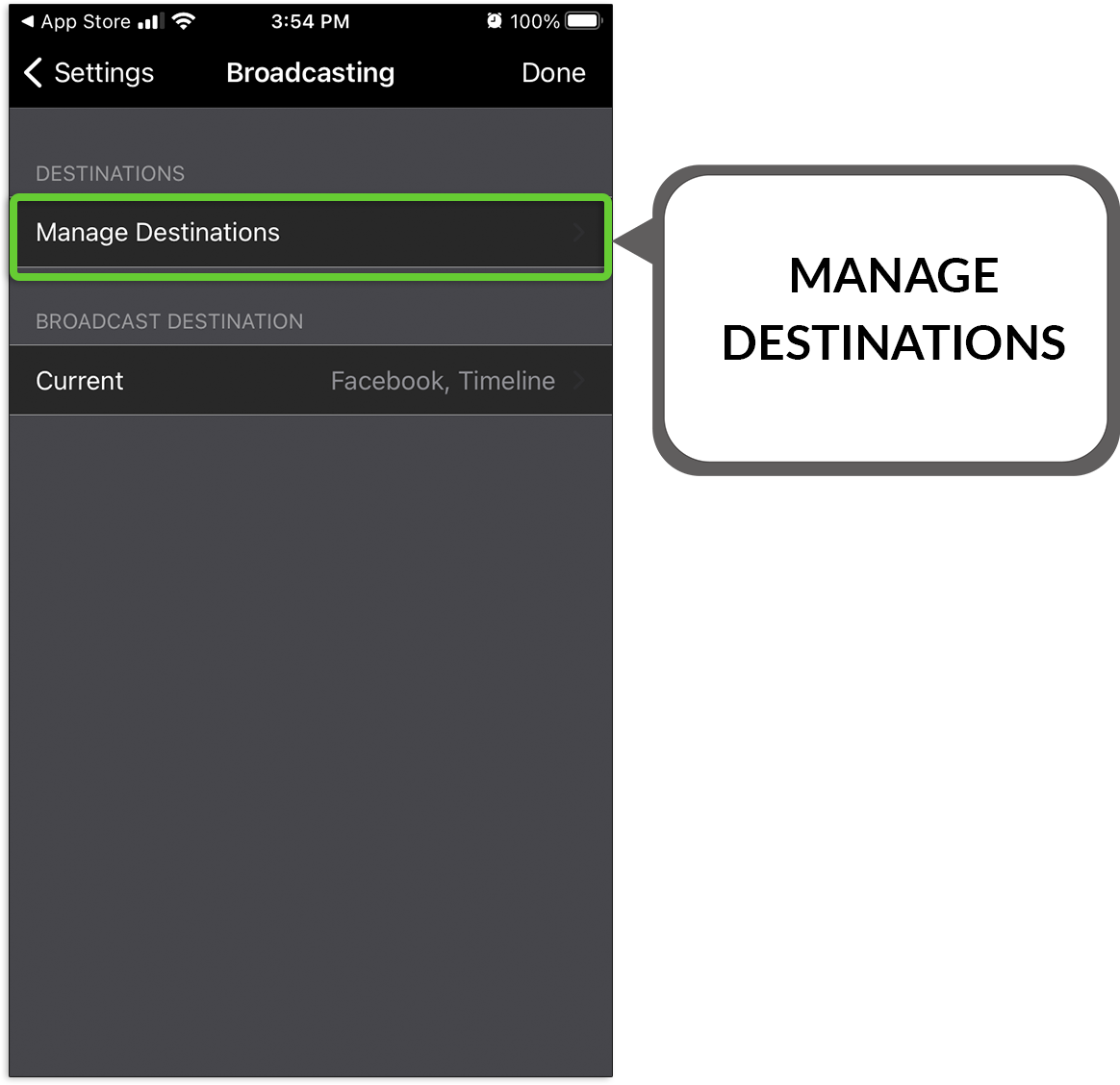 Choose Add Destination. Scroll Down to RTMP(S)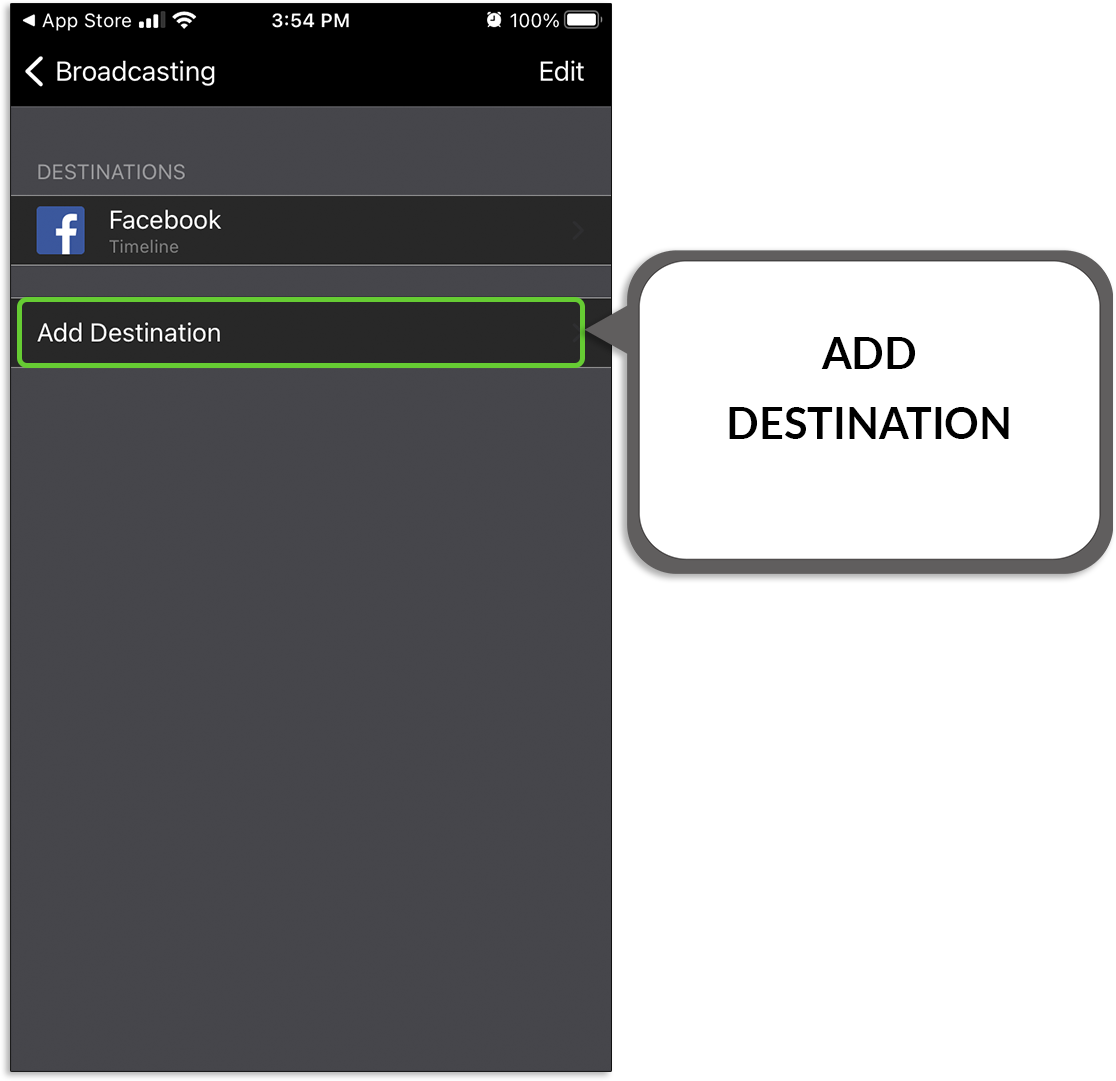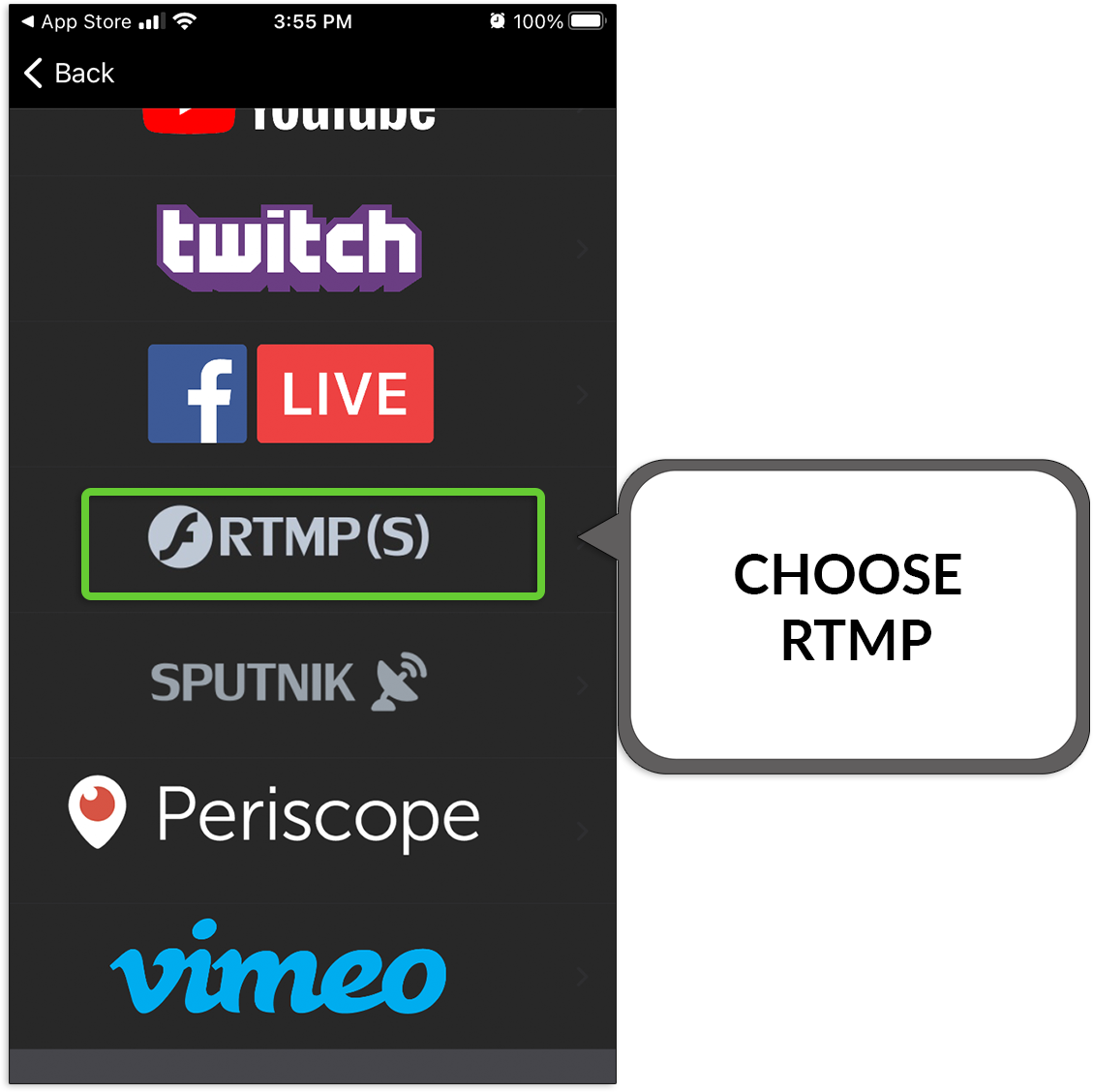 In the next steps, you will go back and forth between Switchboard Cloud and Airmix Solo as you copy and paste the streaming information from Switchboard Cloud into Airmix Solo.
Open Switchboard Cloud, copy and paste the Stream Server/ URL and Stream Key into the Airmix solo corresponding fields.
Important NOTE: You will need to delete/erase the Airmix Solo default URL before you paste Switchboard Cloud's Stream Server/URL.


Double-check that the streaming information matches Airmix Solo and Switchboard Cloud. Keep hitting "Done" until you are brought back to the Airmix Solo main screen.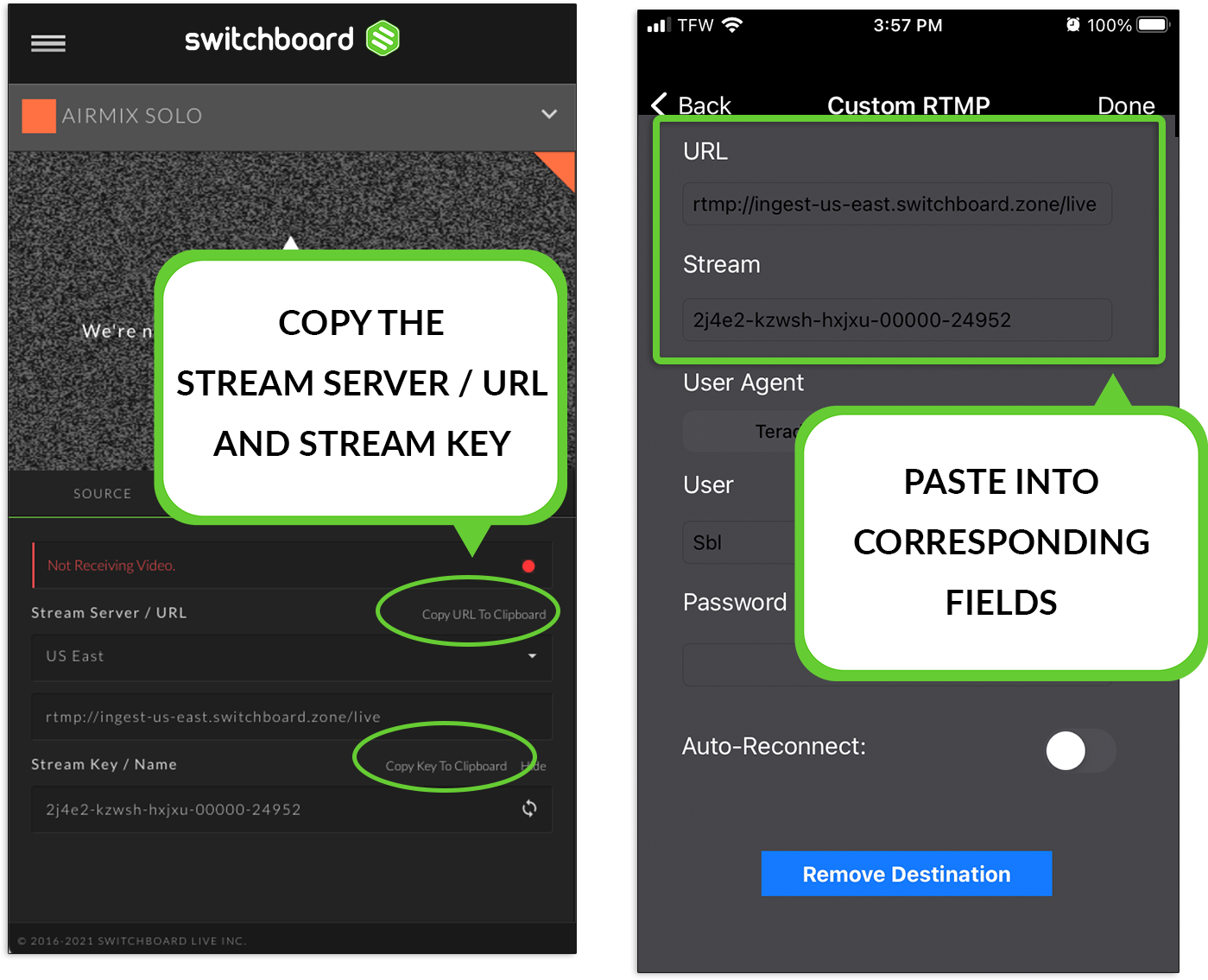 Broadcasting from the Airmix Solo App

Swipe Left to Right on the Screen.
Click Add New Source.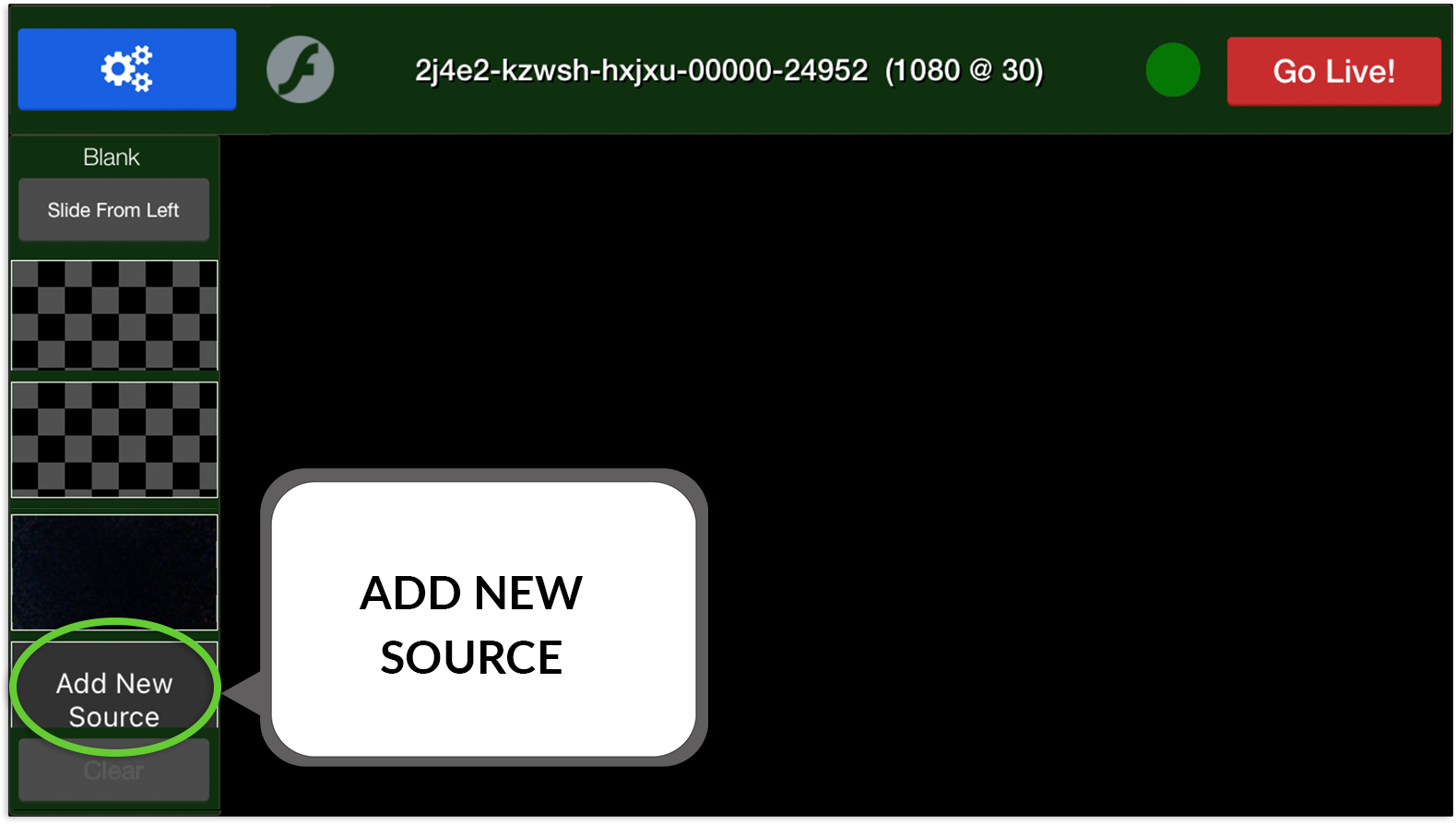 Choose iOS Camera.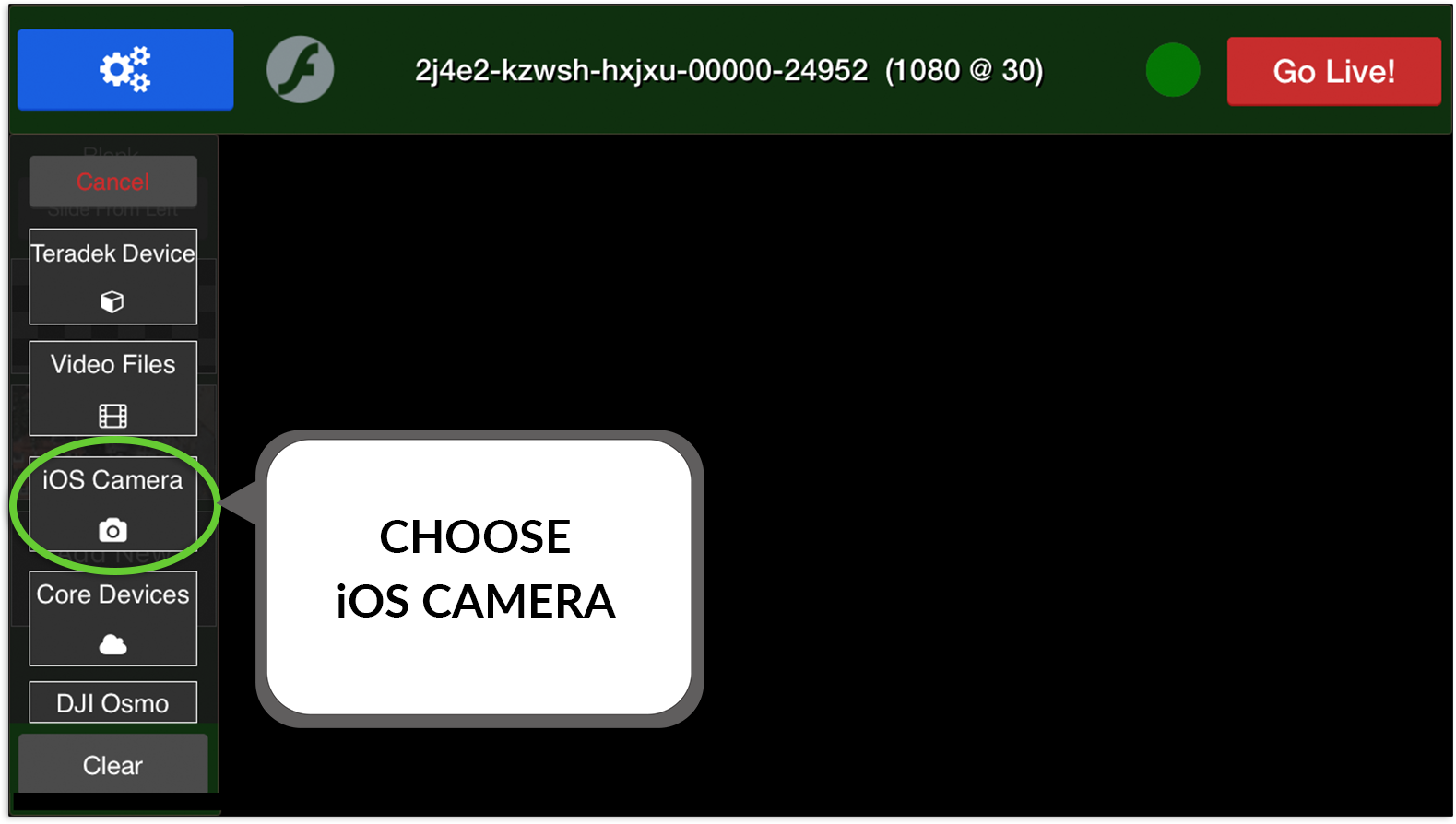 Tap on the input Source to make it active.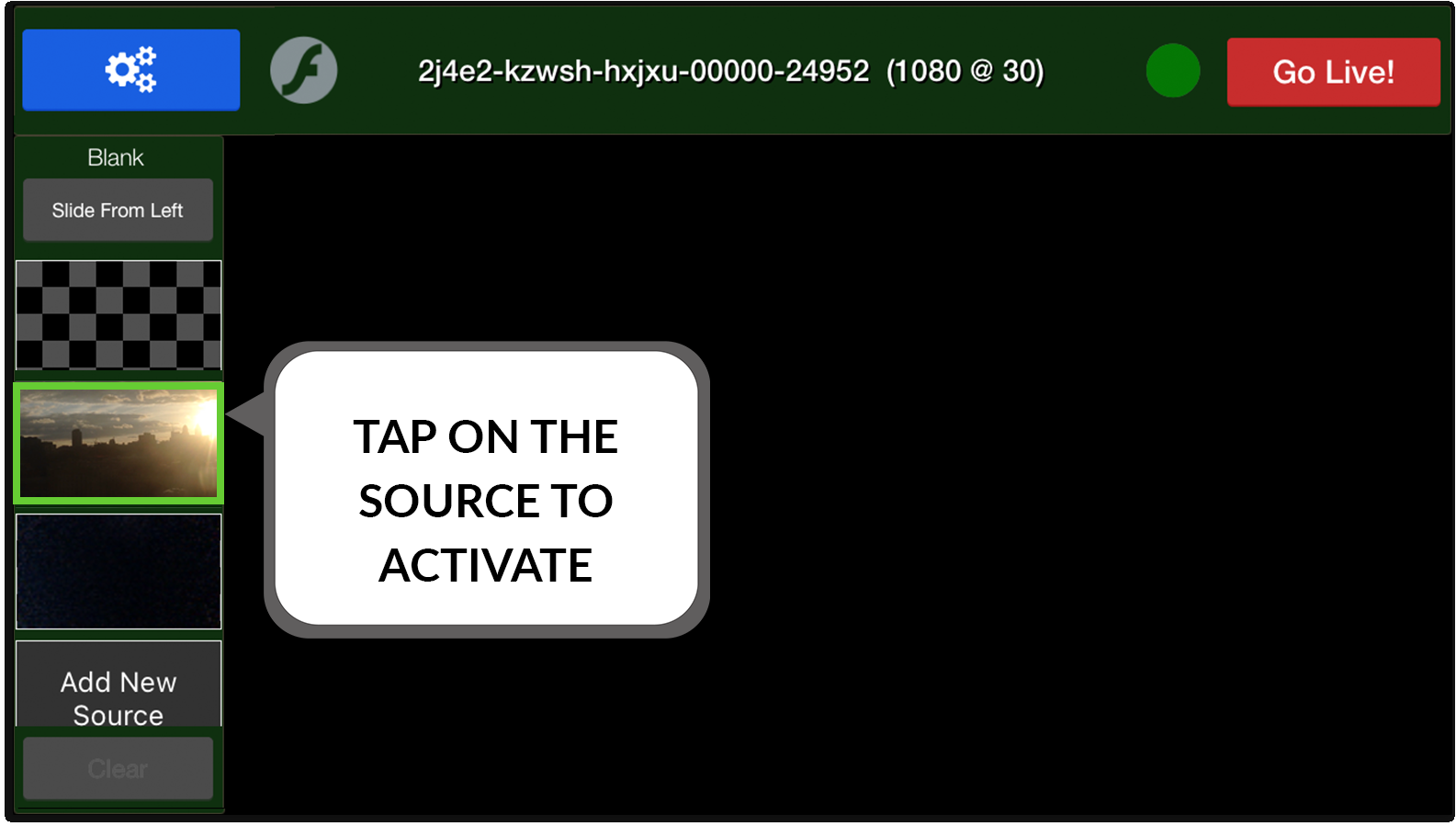 Tap the middle of the screen to open the camera options panel. Click the gear icon to make any adjustments.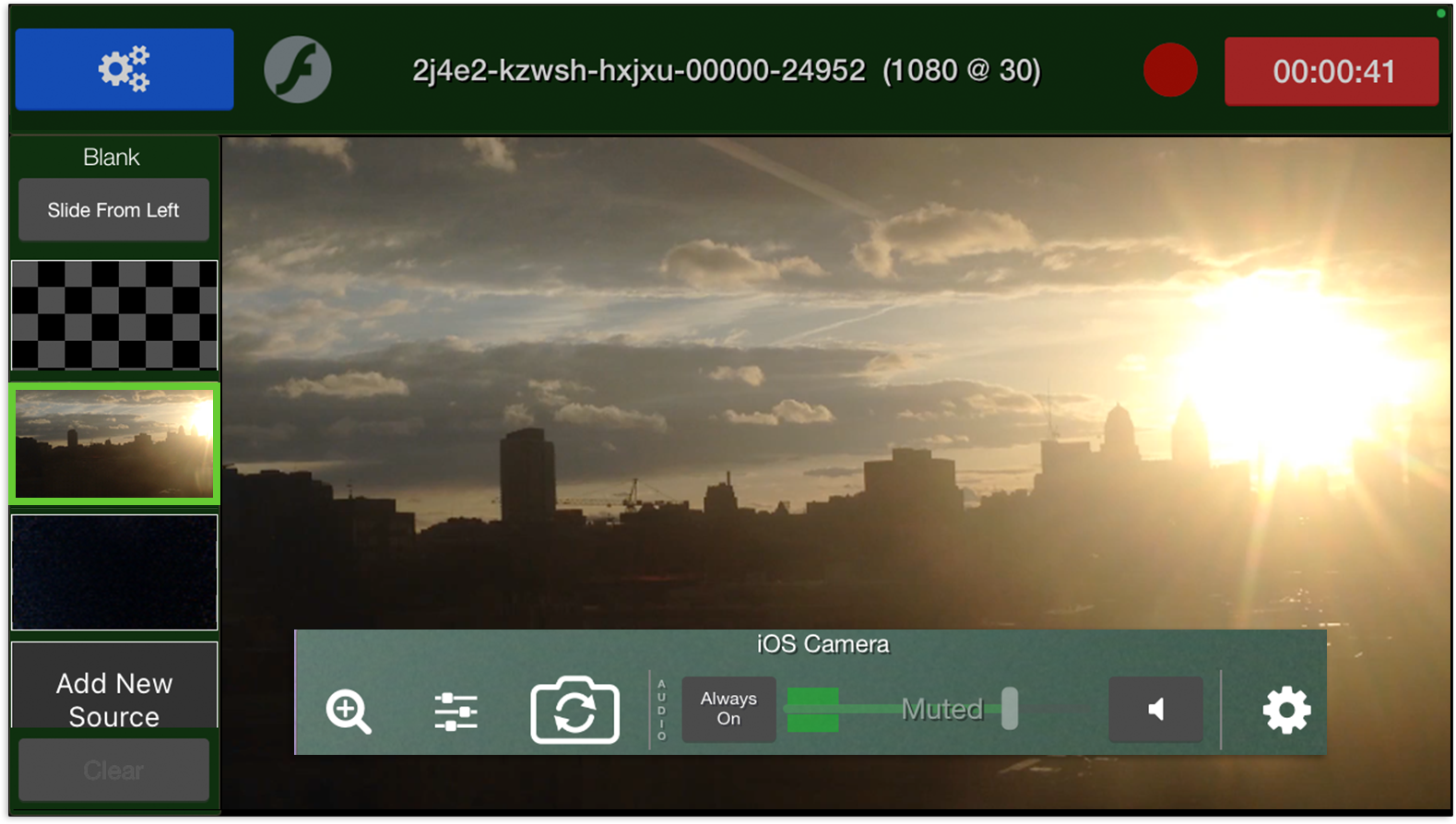 Hit the Red Go Live button in the upper right to start sending the video to Switchboard Live.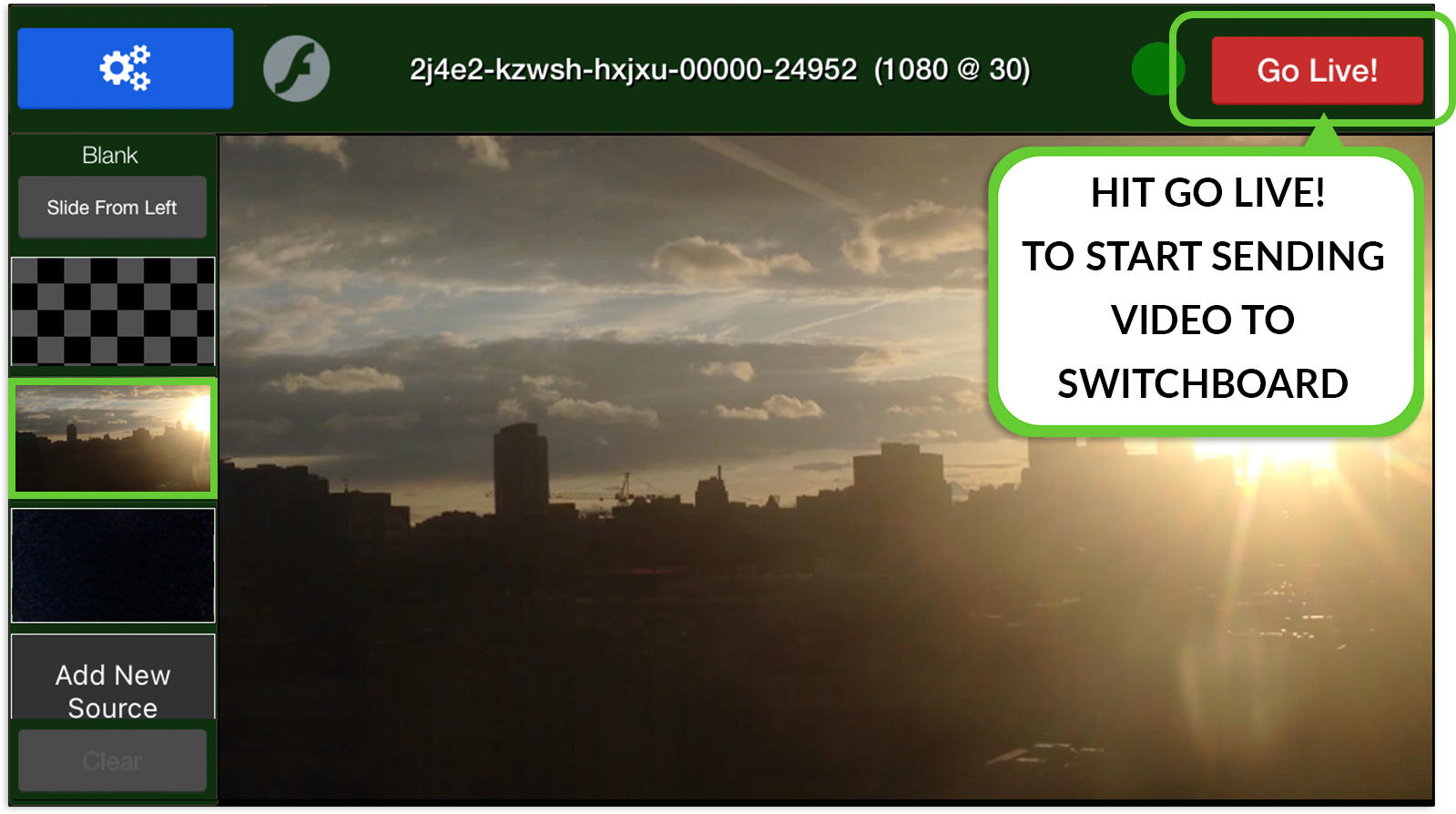 The message will display: Publishing to Custom RTMP.
The green dot will change to red, indicating that you have started to send video to Switchboard Cloud.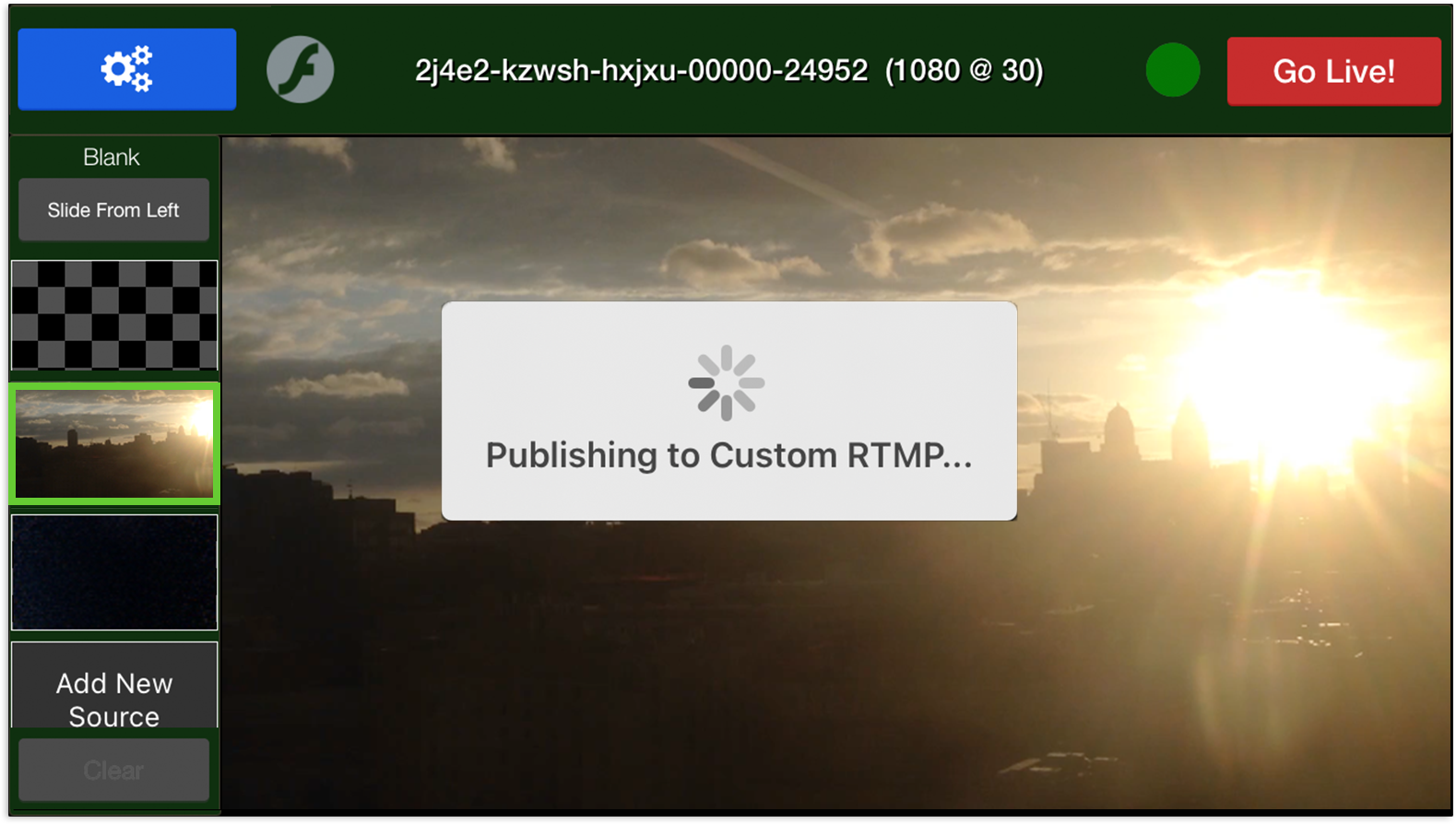 After about 20 seconds, the video from the Airmix Solo app should display in the Switchboard Live Confidence Monitor.
Hit the Go Live button to start multistreaming to your destinations.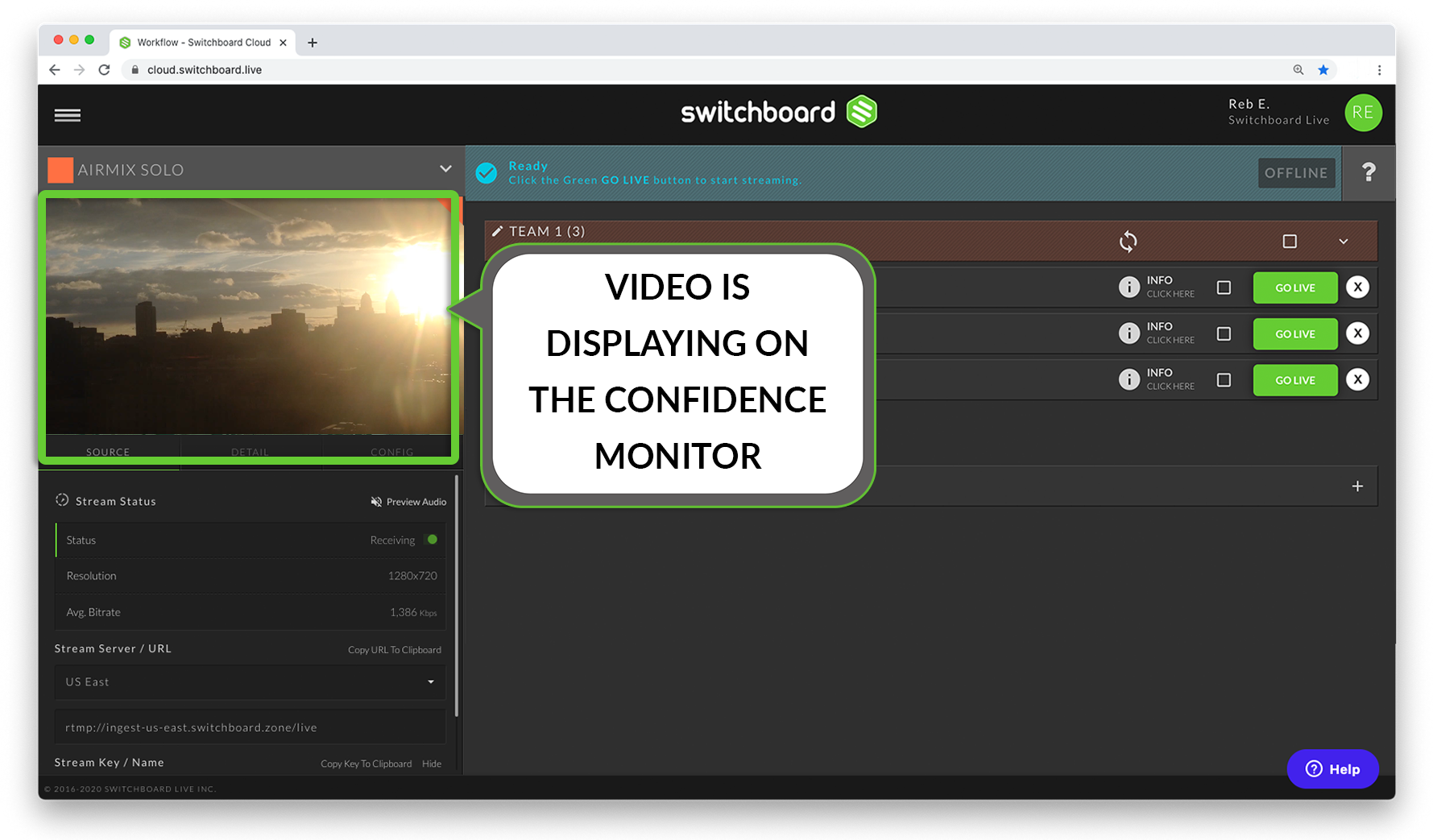 Congratulations! You have successfully connected Airmix Solo with your Switchboard Cloud Account.
Happy #multistreaming!
Read our support articles below to learn more branding techniques with Switchboard Cloud: