This article guides the user through the process of pushing video from Elgato Game Capture to Switchboard Cloud.
Device
Confirm your Video Capture Device.
Located on the right panel in the Device section under the Capture tab.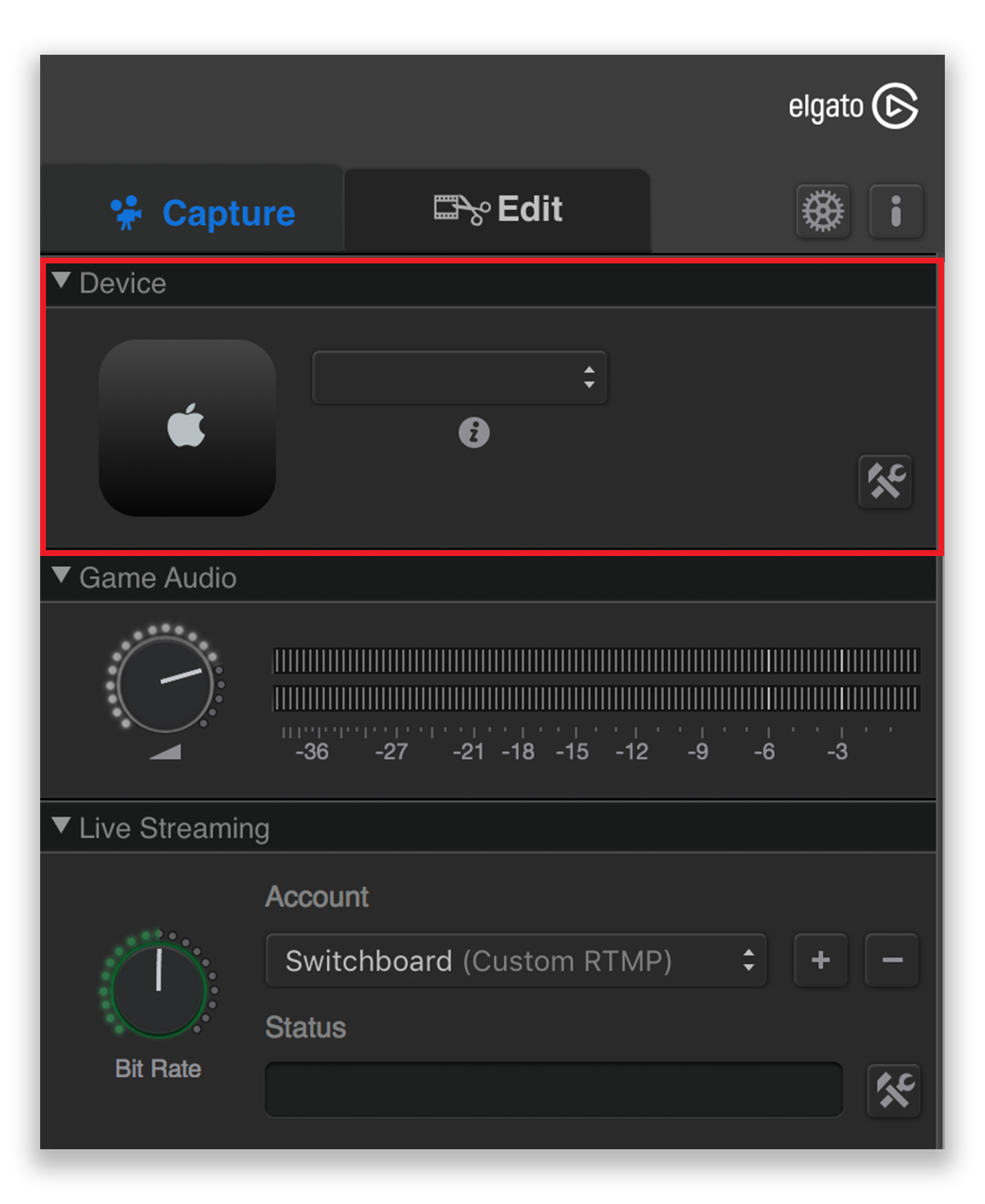 Live Streaming
Under the Live Streaming tab, click (+).
Choose rtmp://

Provide a name for the account.

From Switchboard Cloud, copy and paste the Server URL and Stream Key.

Click Add.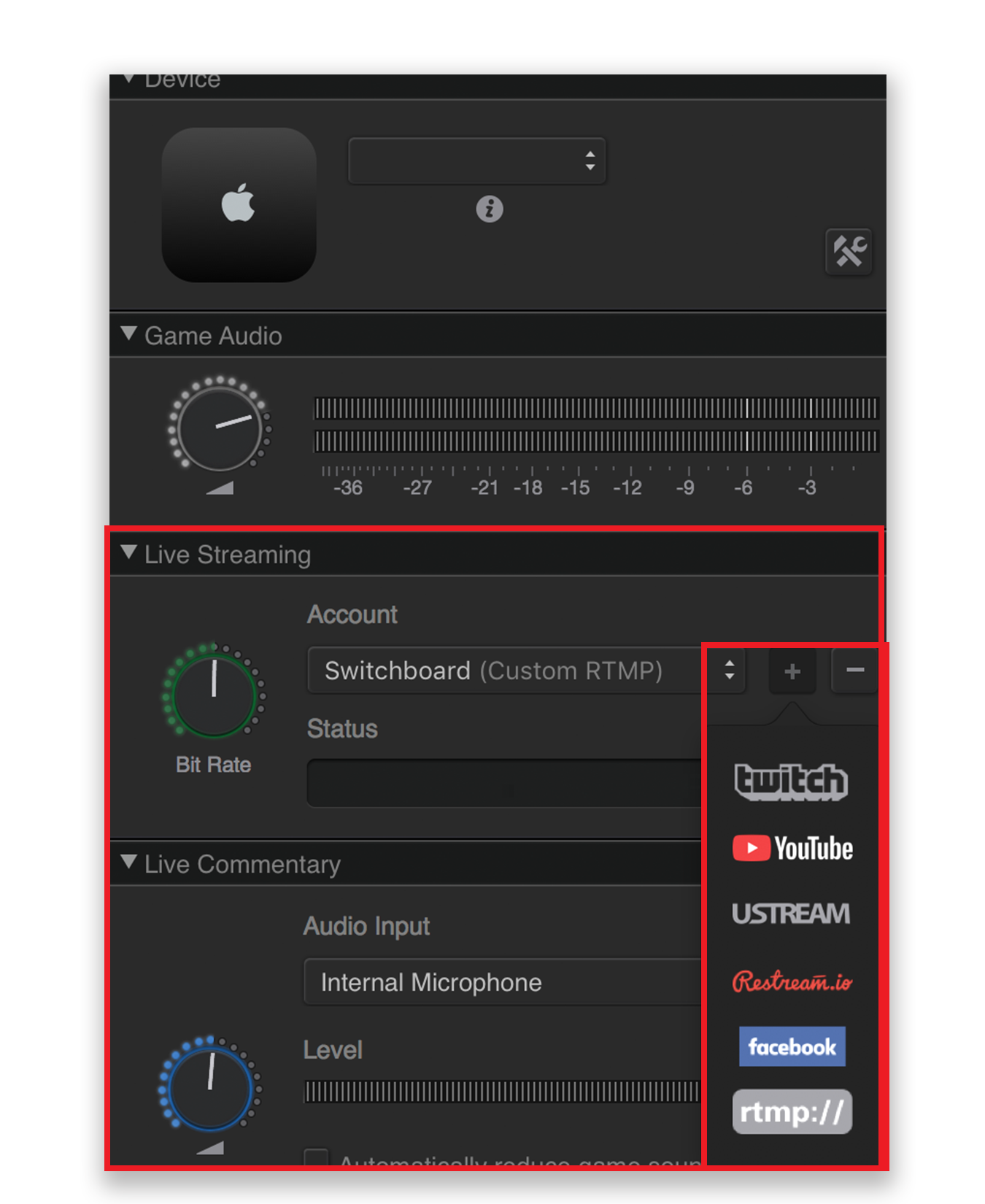 Live Commentary
Choose your Audio Input.
Located under the Live Commentary section of the Capture tab.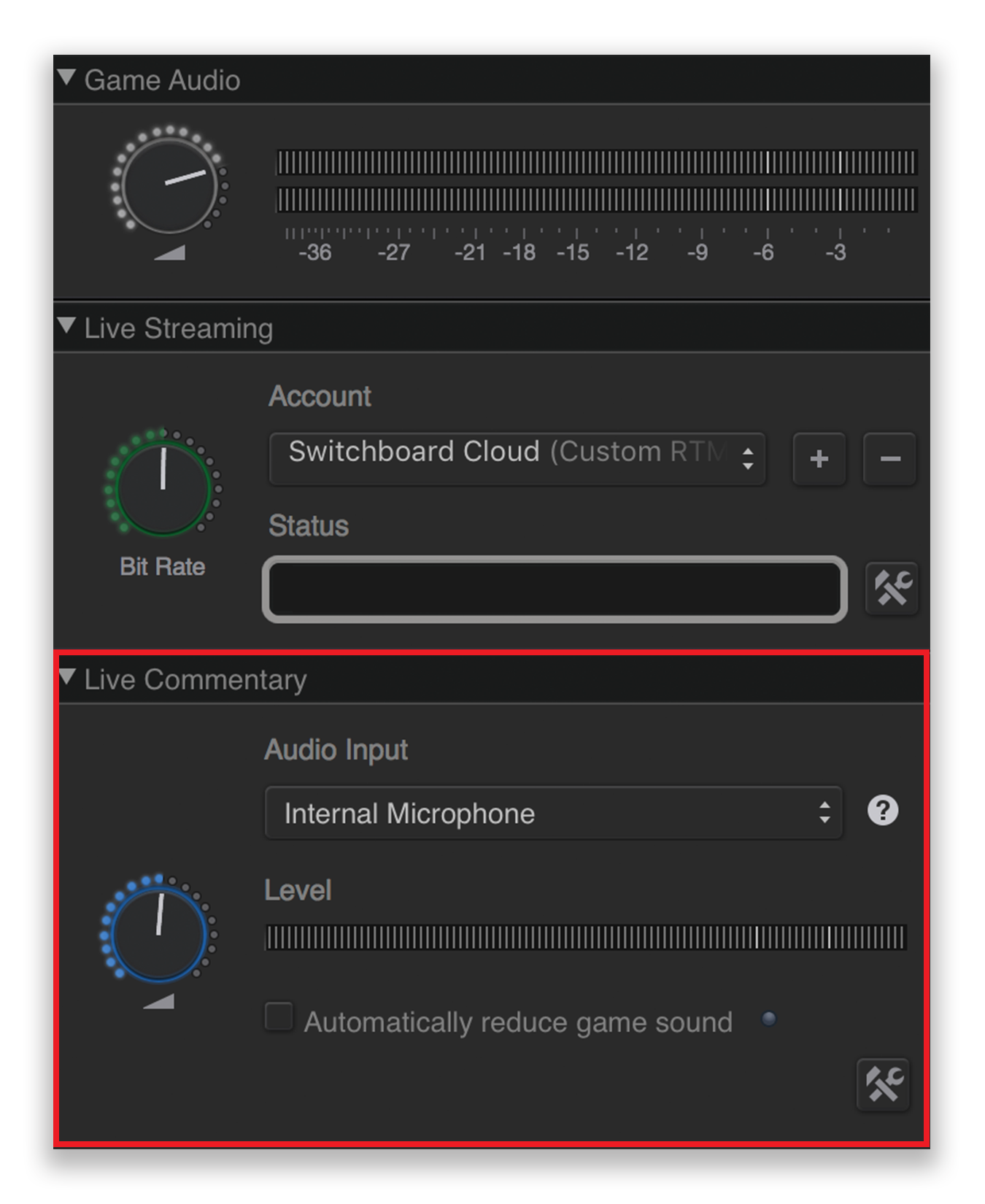 Tags
Provide the metadata of your stream (Title, Game, Description, Tags, etc.)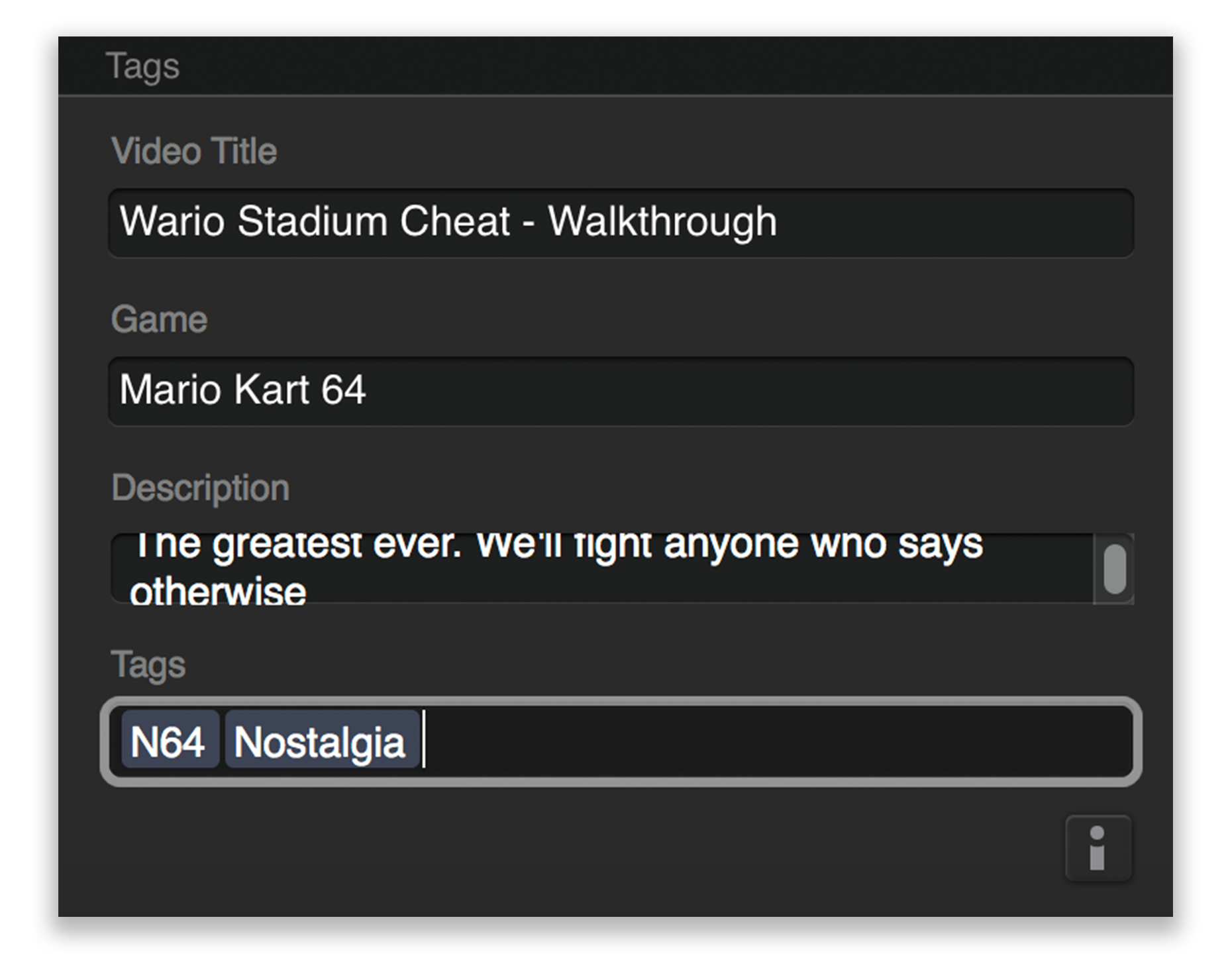 Streaming
Click Start Streaming.