This article walks the user through the steps of linking a LiveU Solo device to Switchboard Cloud. 
Power and Connect the Device
Connect the encoder to the camera

Plug the appropriate cable into the HDMI or SDI input.

Turn the unit on by holding down the power button

If the device isn't charged, power the battery through the DC connector.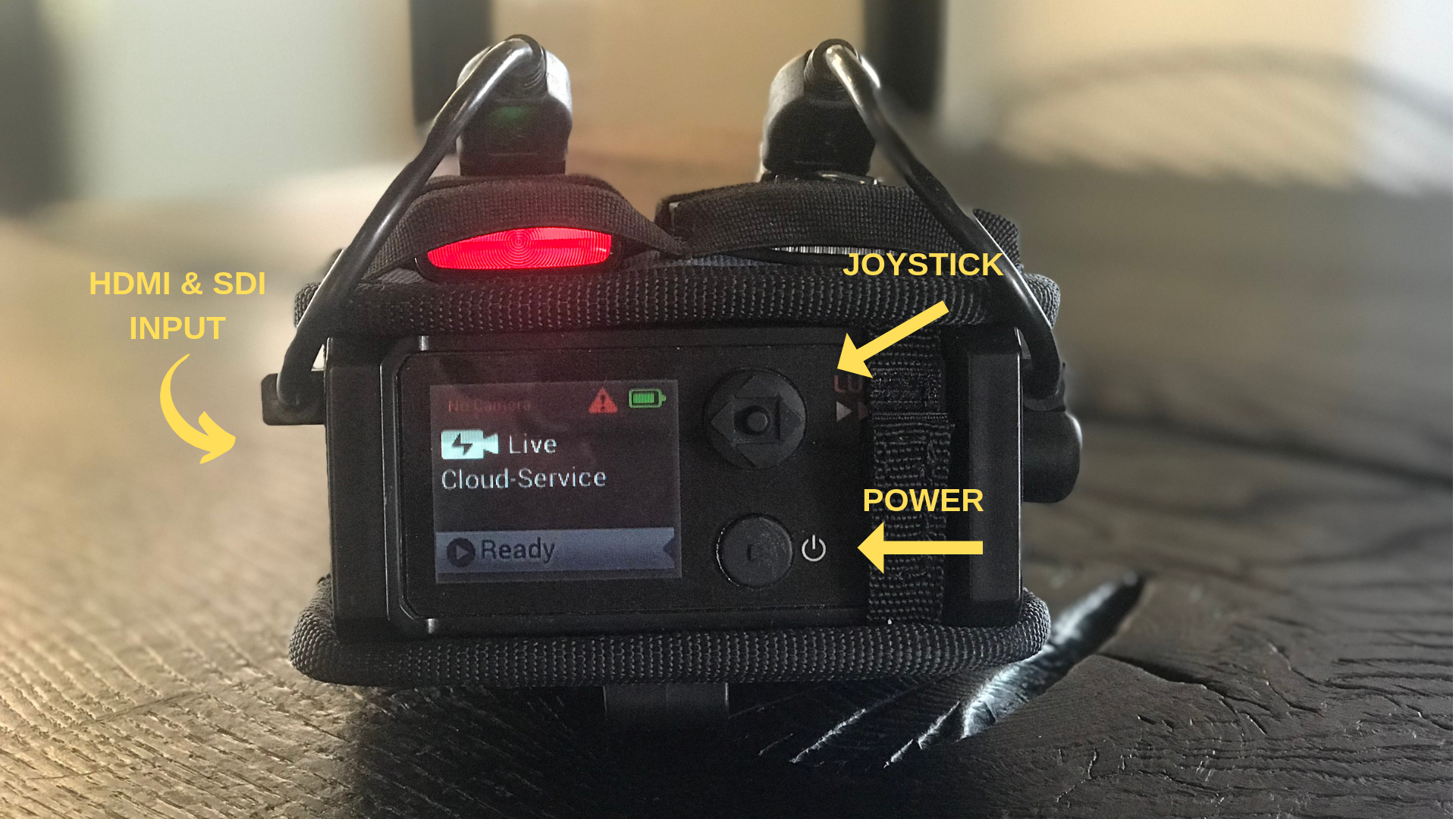 By default, the device is offline until it's connected to a network.
Stream to Switchboard Cloud
From the Main screen, navigate to the Interface screen by moving the joystick to the right or pressing the center (Ok) button

Choose to connect your device to a network either through a Cellular, WiFi, or LAN interface
Set Up RTMP
You will need the device's serial number for the registration process. To find it, press the Right arrow to access the Menu, then press the Down arrow to select Unit Info.
To register, monitor and control your device, go to http://solo.liveu.tv 

Under the My Devices tab, click Select New Destination

Choose RTMP and select Switchboard Live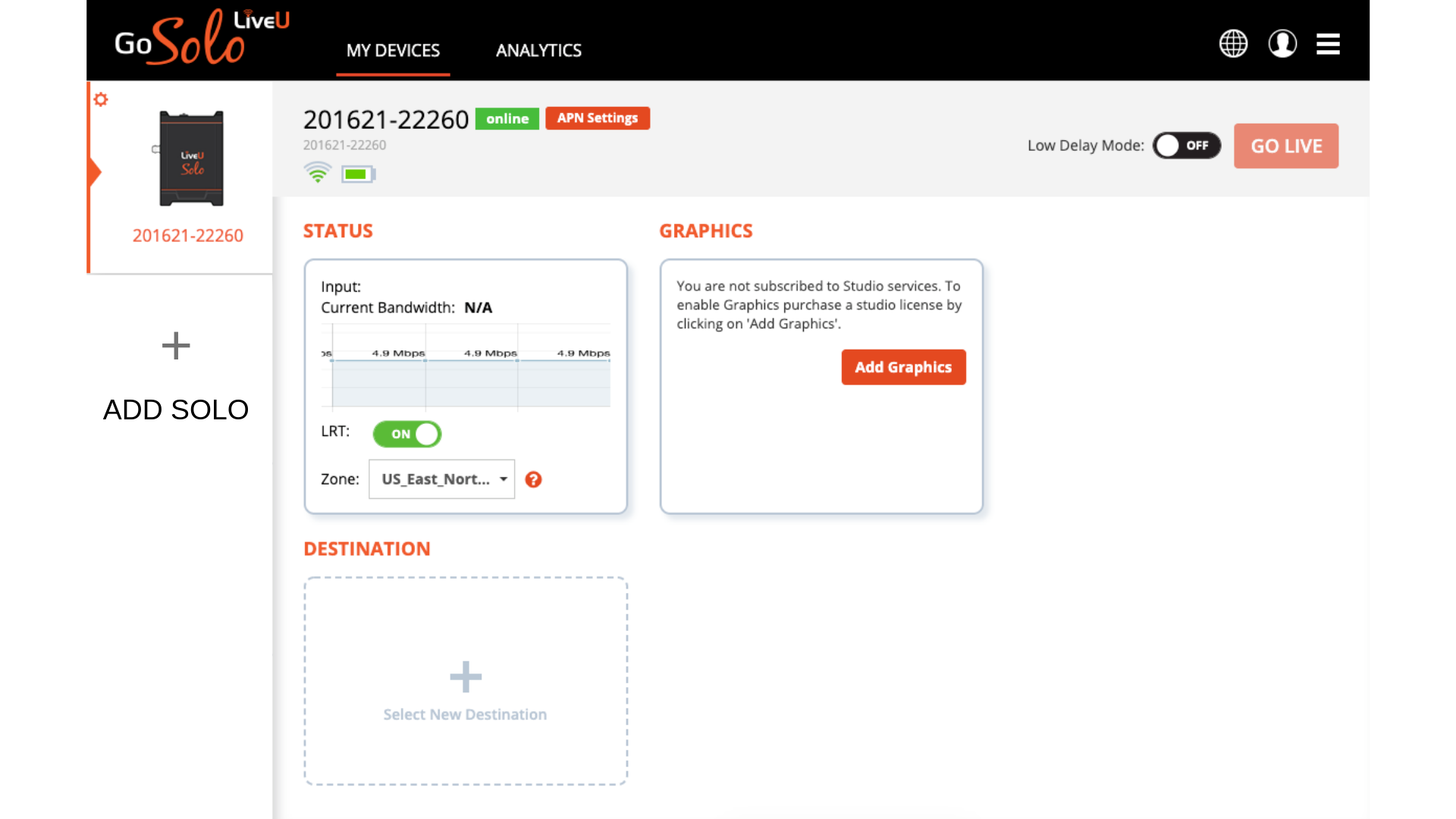 Create a New Destination
Provide a Destination Name, for internal use
Choose your Display Resolution
From Switchboard Cloud, copy the Address/FMS URL and Stream Key and paste them into the Primary Ingress URL and Stream Name fields, respectively
Click Submit when completed