This article walks the user through the steps of linking a LiveU Solo mobile encoder to Switchboard Cloud.
Power and Connect the LiveU Solo
Connect the LiveU Solo encoder to the camera.

Plug the appropriate cable into the HDMI or SDI input.

Turn the unit on by holding down the power button.

If the device isn't charged, power the battery through the DC connector.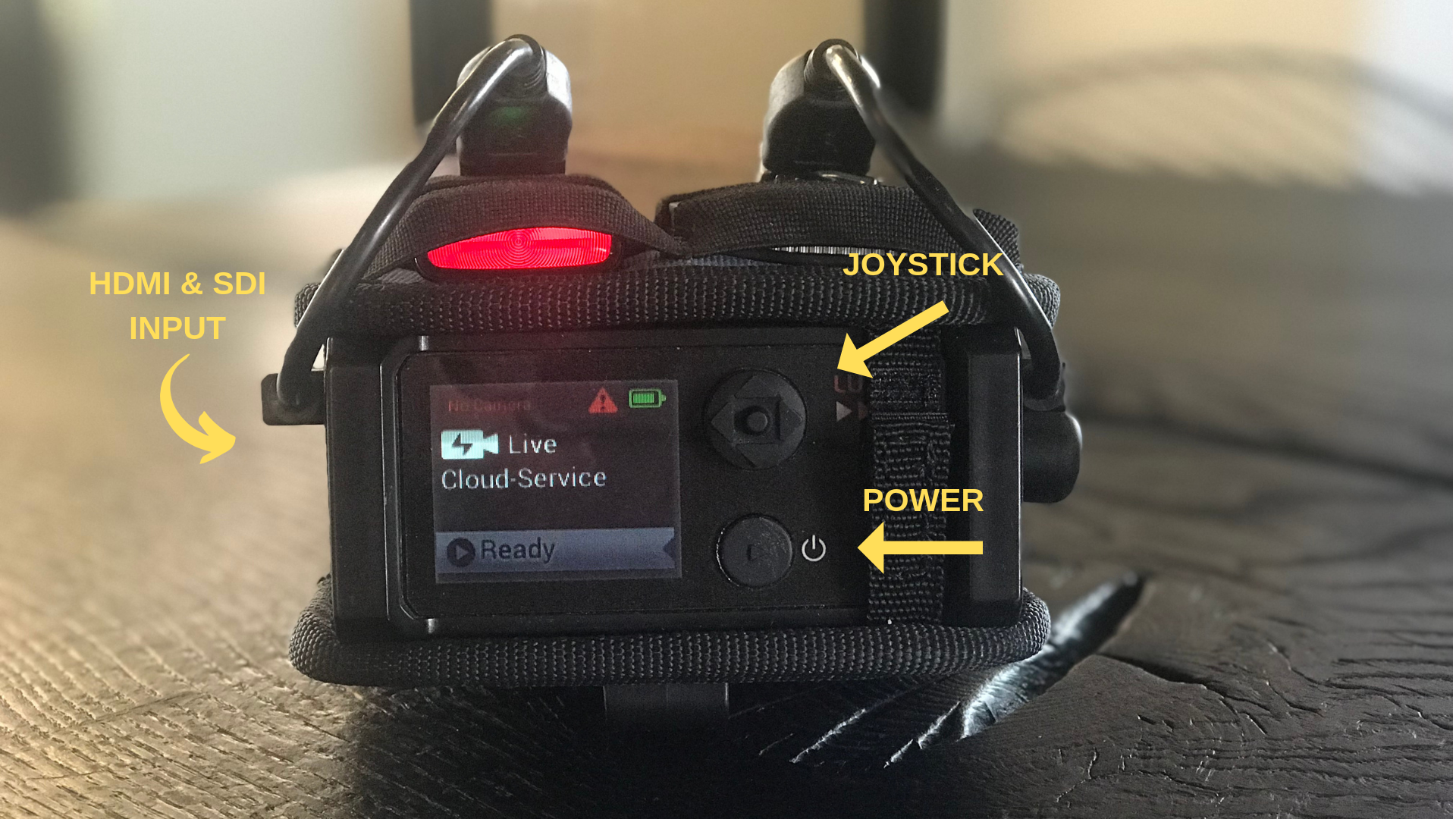 By default, the device is offline until it's connected to a network and you need to make sure that you have an input device connected prior to attempting to start the device.
Stream to Switchboard Cloud via LiveU Solo
From the Main screen, navigate to the Interface screen by moving the joystick to the right or pressing the center (Ok) button

Choose to connect your device to a network either through a Cellular, WiFi, or LAN interface
Register Unit
You will need the device's serial number for the registration process. To find it, press the Right arrow to access the Menu, then press the Down arrow to select Unit Info.
Create a

New Switchboard

Live Destination
You can create a new Switchboard Live destination in three easy steps. Follow the directions below to do so: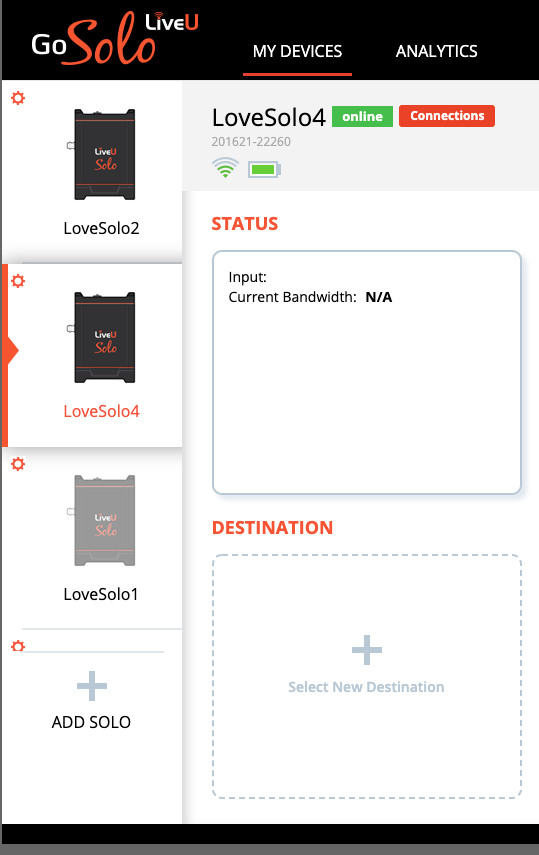 Click the Add Destination button/section: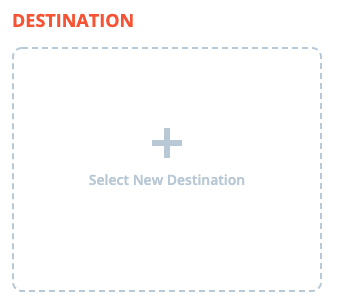 Next select Switchboard Live from the listed options:

Next, you will need to log in with you Switchboard Cloud account details: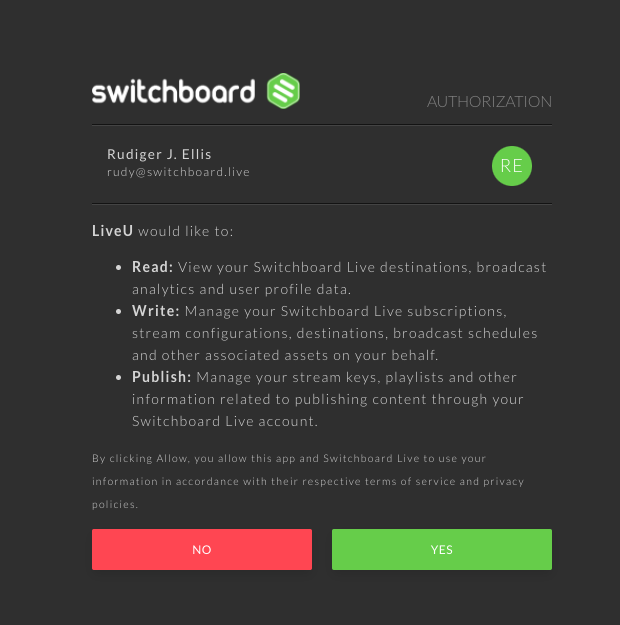 After logging in you will need to select the appropriate workflow from the dropdown. This will match the name of the encoder workflow that is present in Switchboard Cloud. After selecting the correct encoding profile (720p, 1080p, etc..), select the Streaming Server closest to your LiveU Solo unit.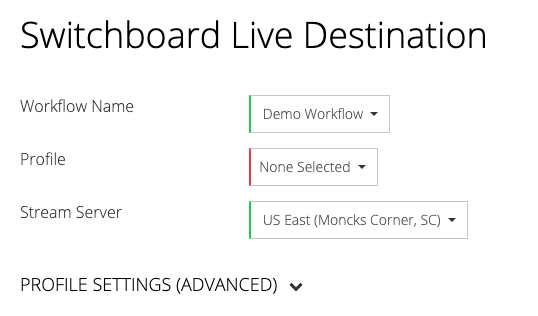 GO LIVE!!
The last thing to do now that you've properly gone through the previous steps is to Go Live. You can click & hold the button on the front unit or click the GO LIVE button in the upper right-hand corner.

NOTE: Once your LiveU Solo unit begins sending live video to your Switchboard Cloud account, you will need to click the green GO LIVE buttons in Switchboard Cloud to start your desired social destinations.