Switchboard Live's Cloud platform offers simple solutions to managing your subscription, including canceling your subscription.
---
Click the Main Menu button located on the top left.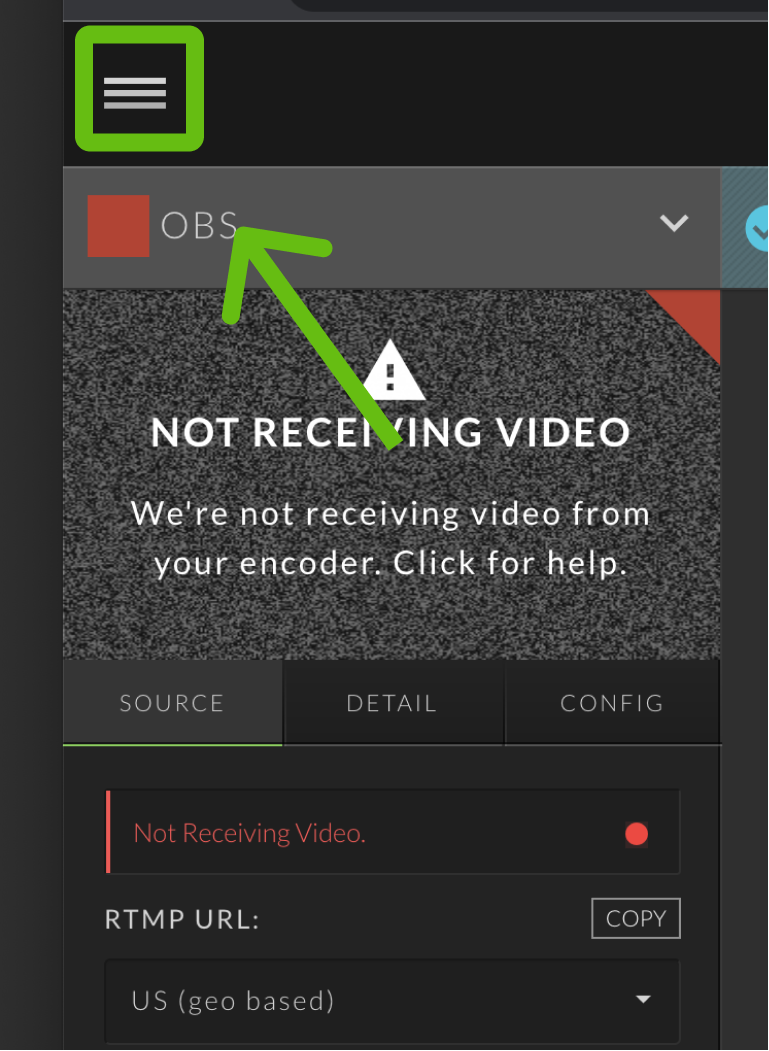 Select Management from the fly-out menu.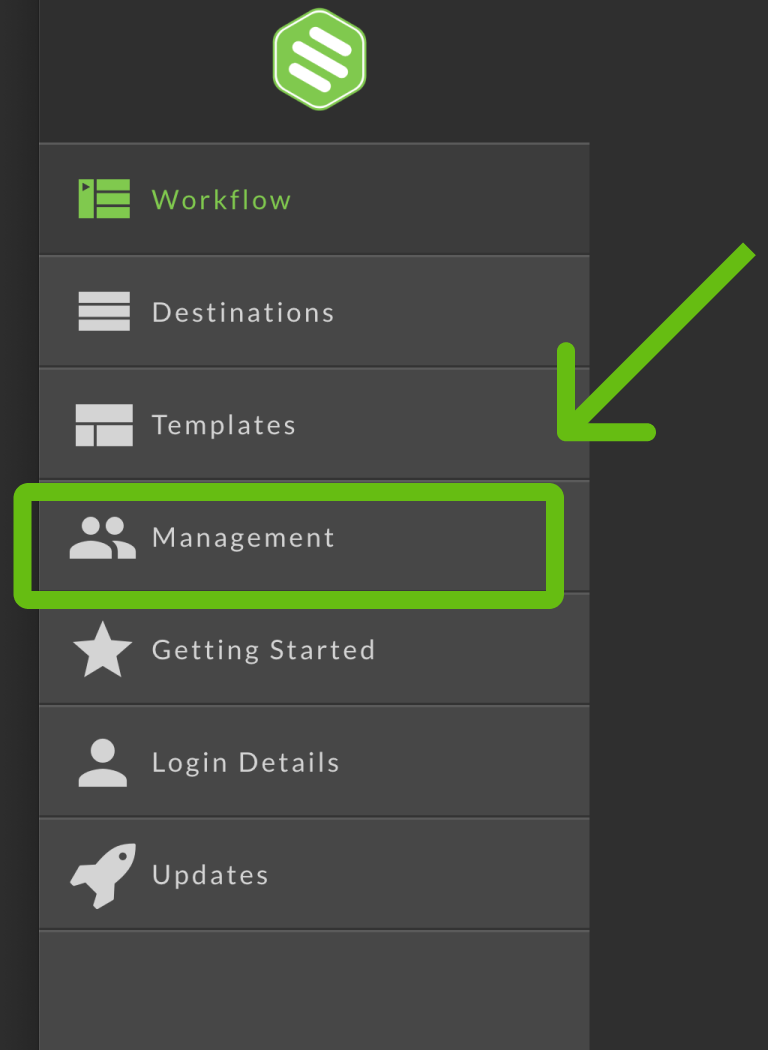 Select Billing.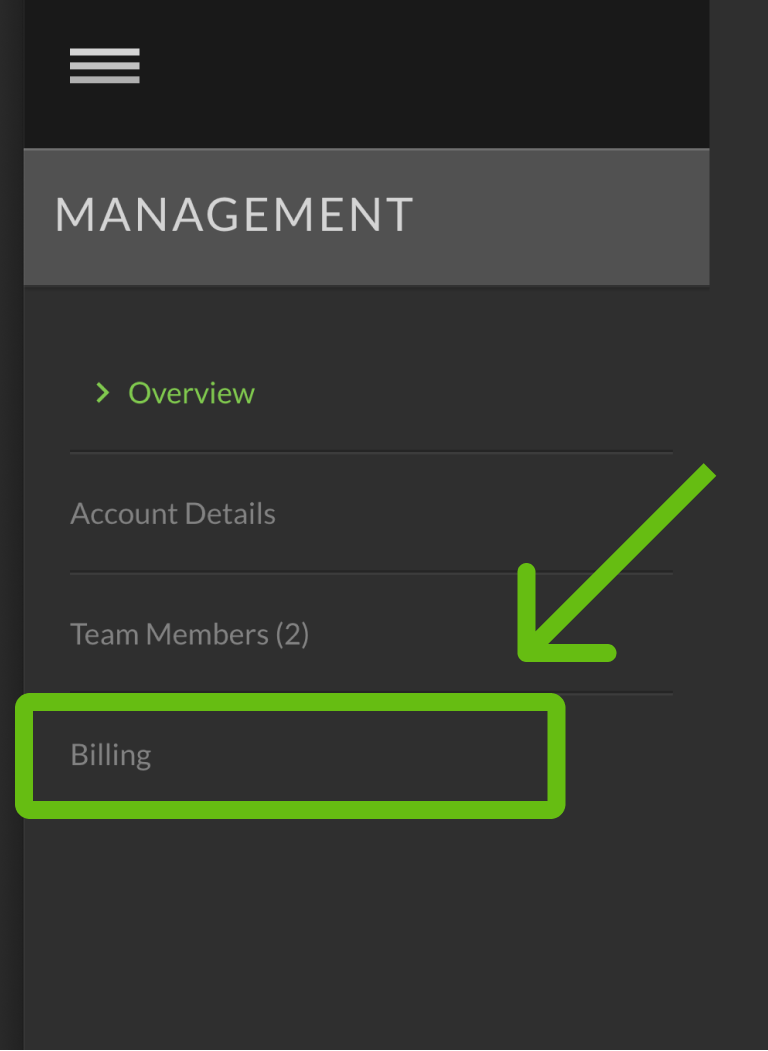 A popup modal labeled "Manage Subscriptions " will appear.
Click the button to open and manage your subscription.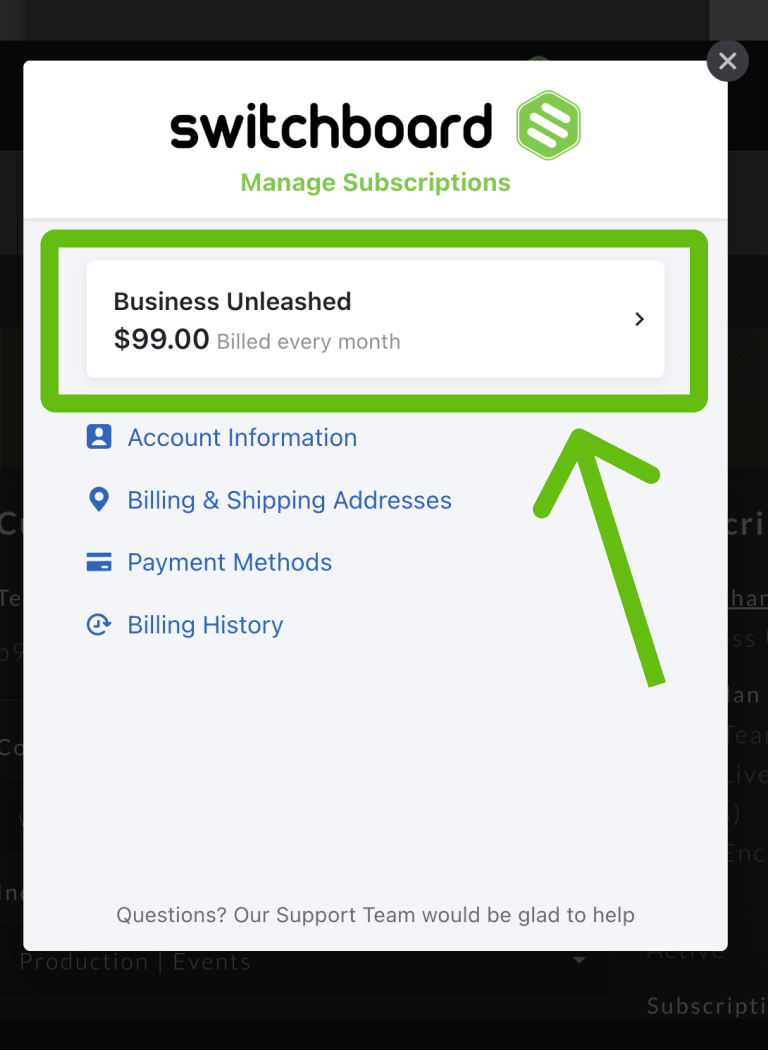 Select the option Cancel Subscription.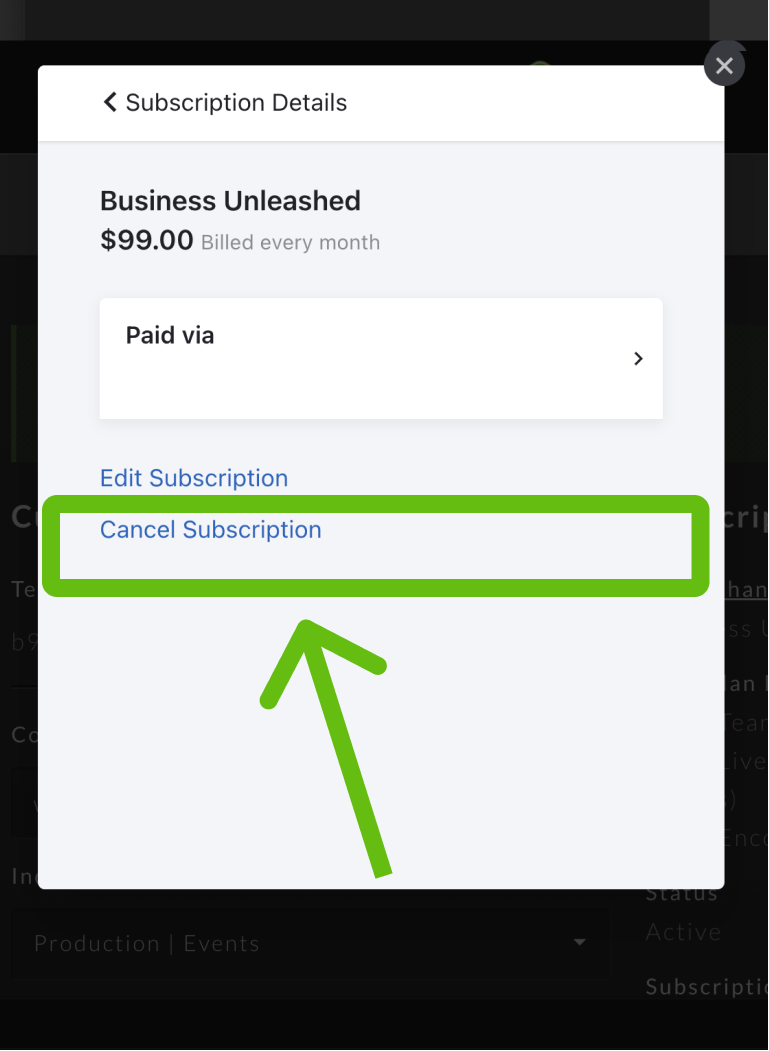 A popup will appear, providing you an opportunity to Cancel Immediately or at the next renewal.
You can also provide/share feedback on your reasoning for canceling.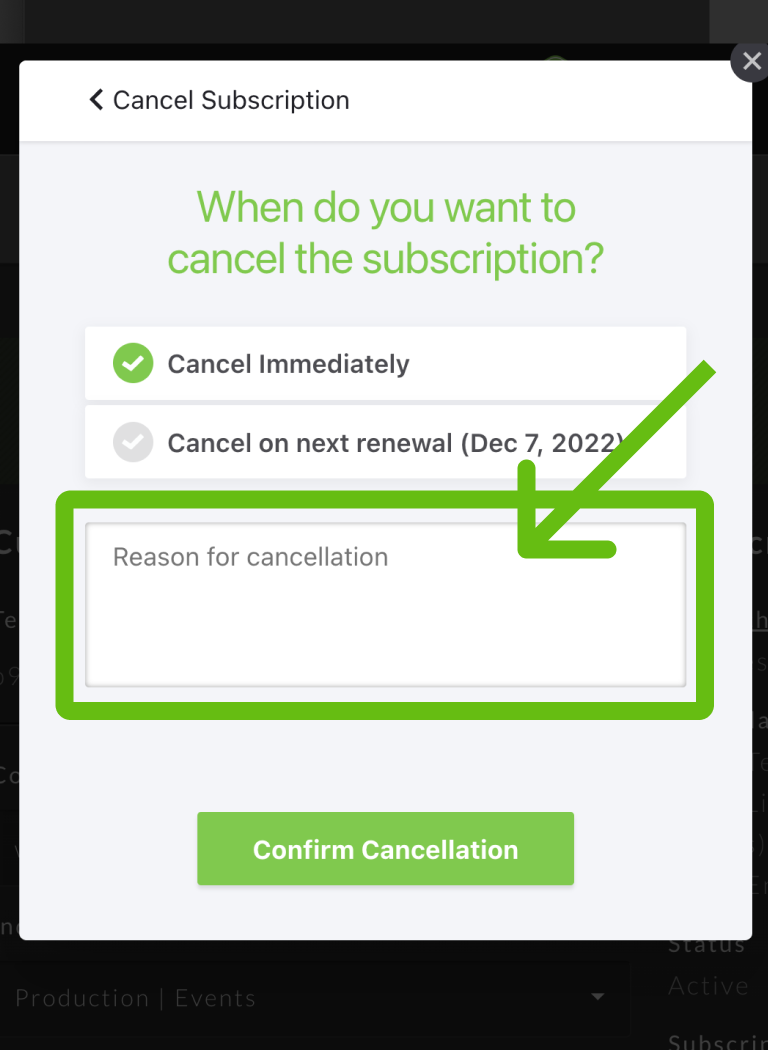 Click the Confirm Cancellation button to confirm; we are sorry to see you go!
---