Monthly invoices are now stored and accessible within Switchboard Cloud for your convenience.
Billing History
STEP 1
Main Menu top left.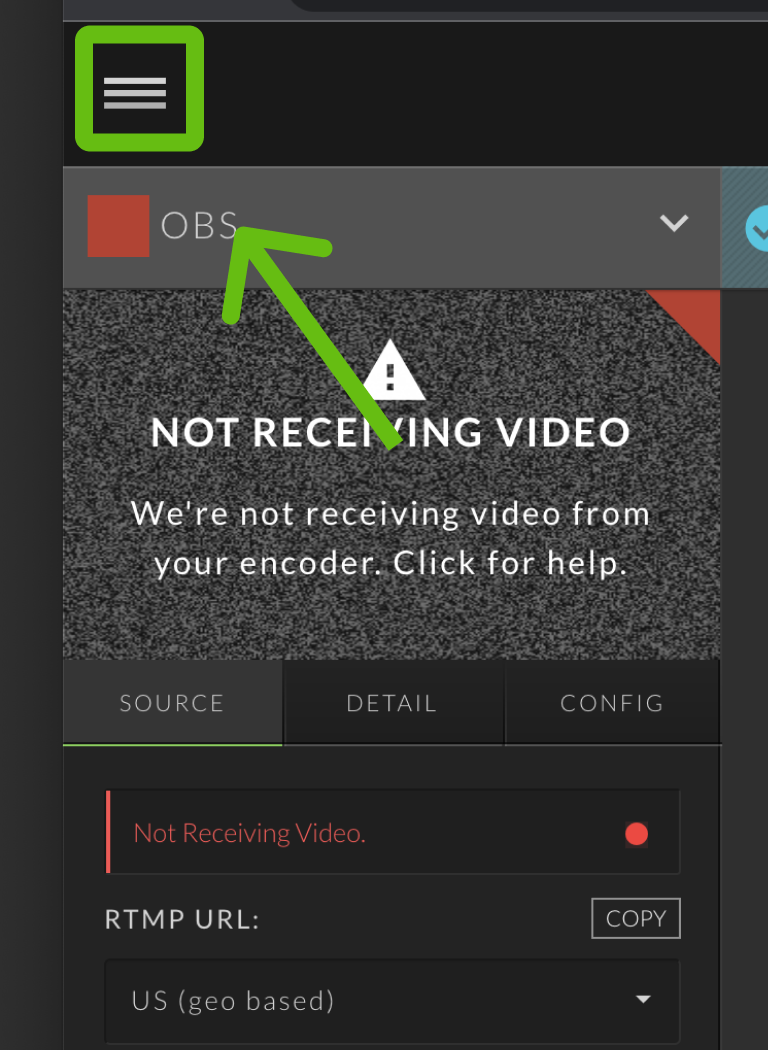 STEP 2
Select Management, then Billing.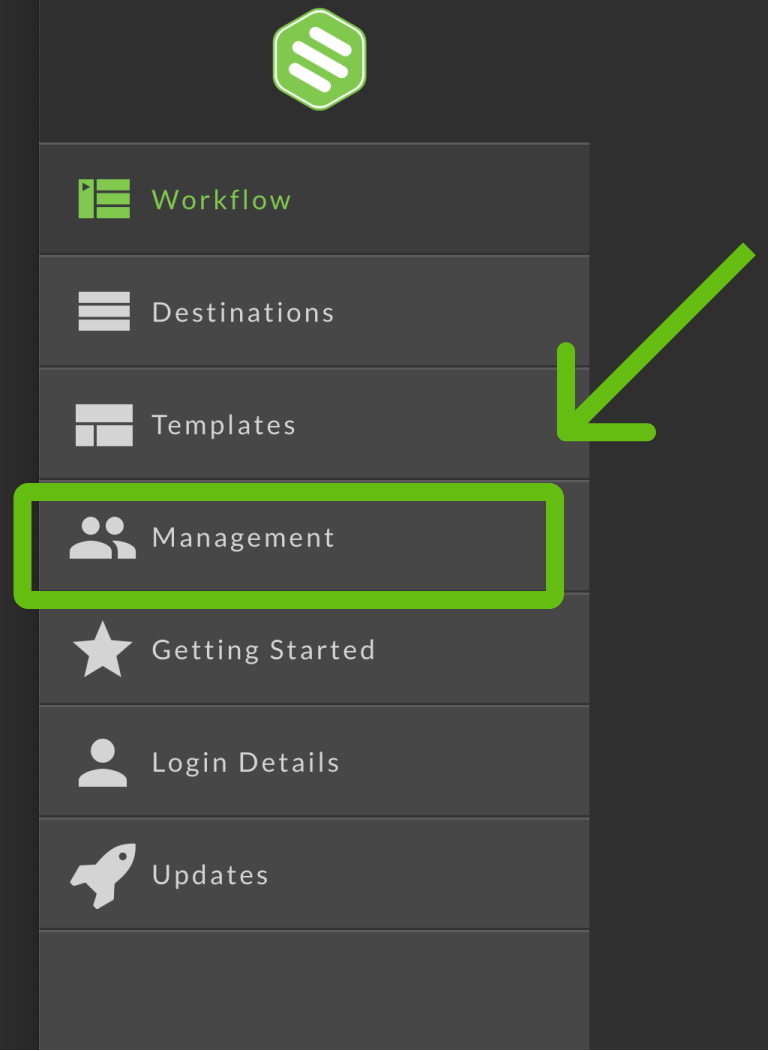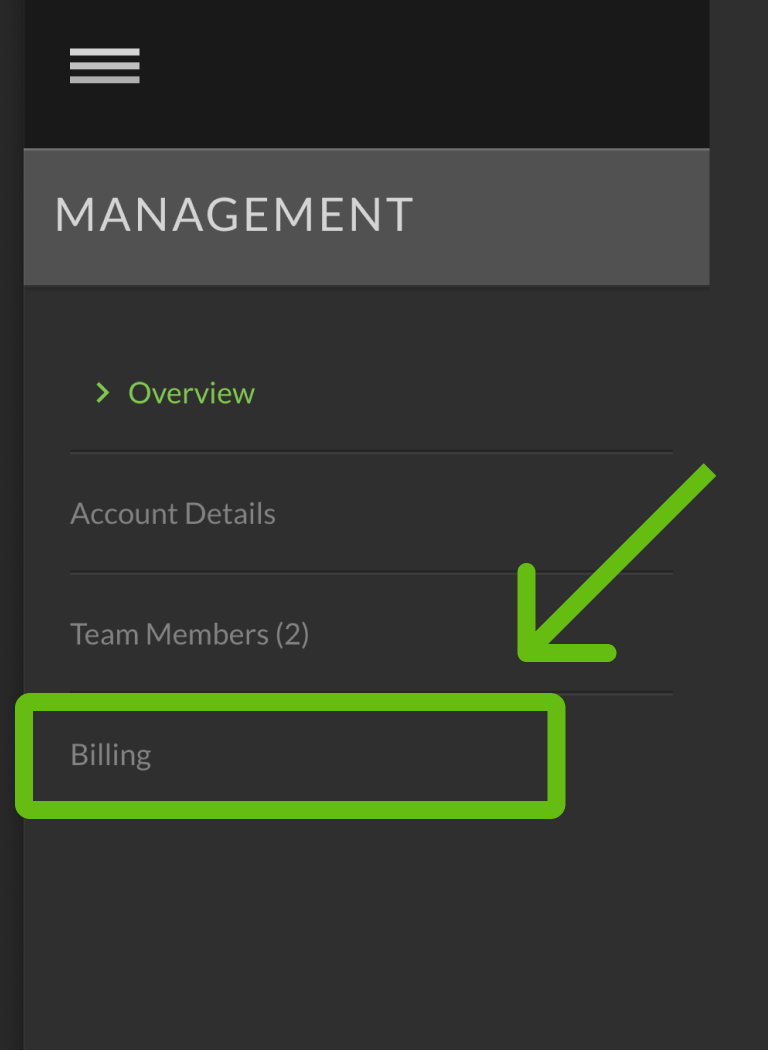 STEP 3
A popup modal labeled Manage Subscriptions will appear.
To view your monthly invoices, click Billing History.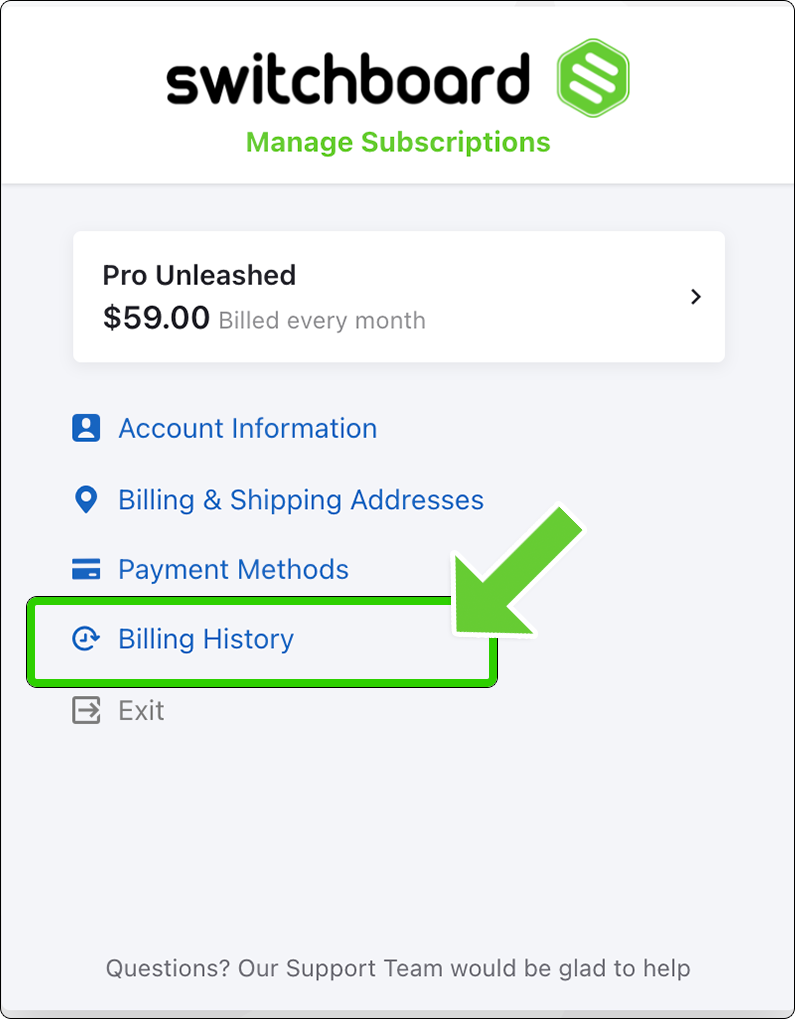 STEP 4
You can download PDFs of your invoices by clicking Download.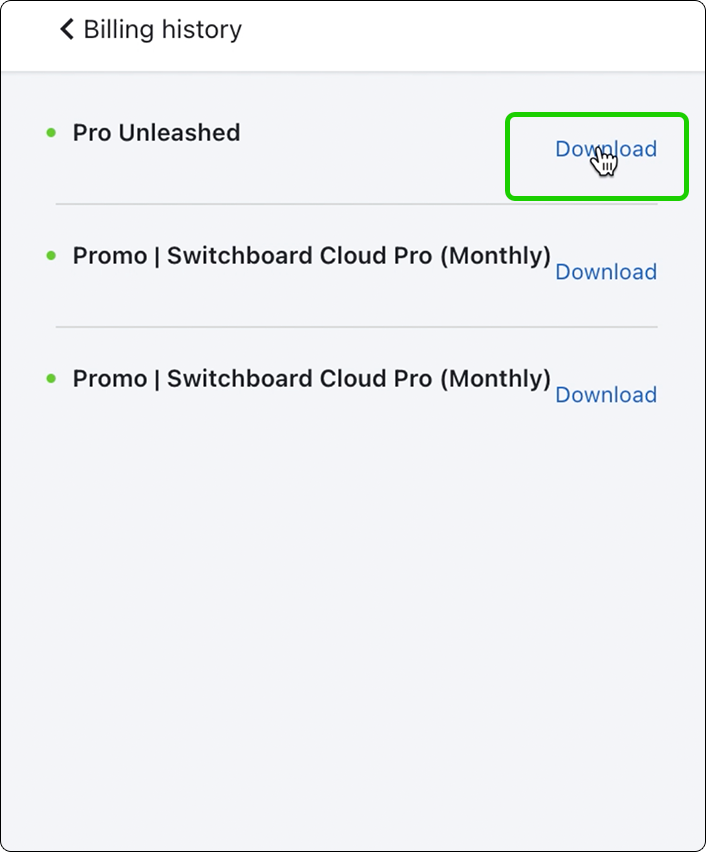 ---