You can follow the instructions below to learn how to stream on Twitter from Switchboard Cloud.
Topics Covered:
Add different Twitter Channels
---
We recommend that you do the following before you begin the Twitter authorization.
1. Use a desktop computer to authorize and add Twitter as a destination to your Switchboard Account.
2. In the same browser, log into the appropriate Twitter account before starting the authorization process.
---
---
Let's begin!
---
Add Twitter as a Destination
Click on the Twitter icon.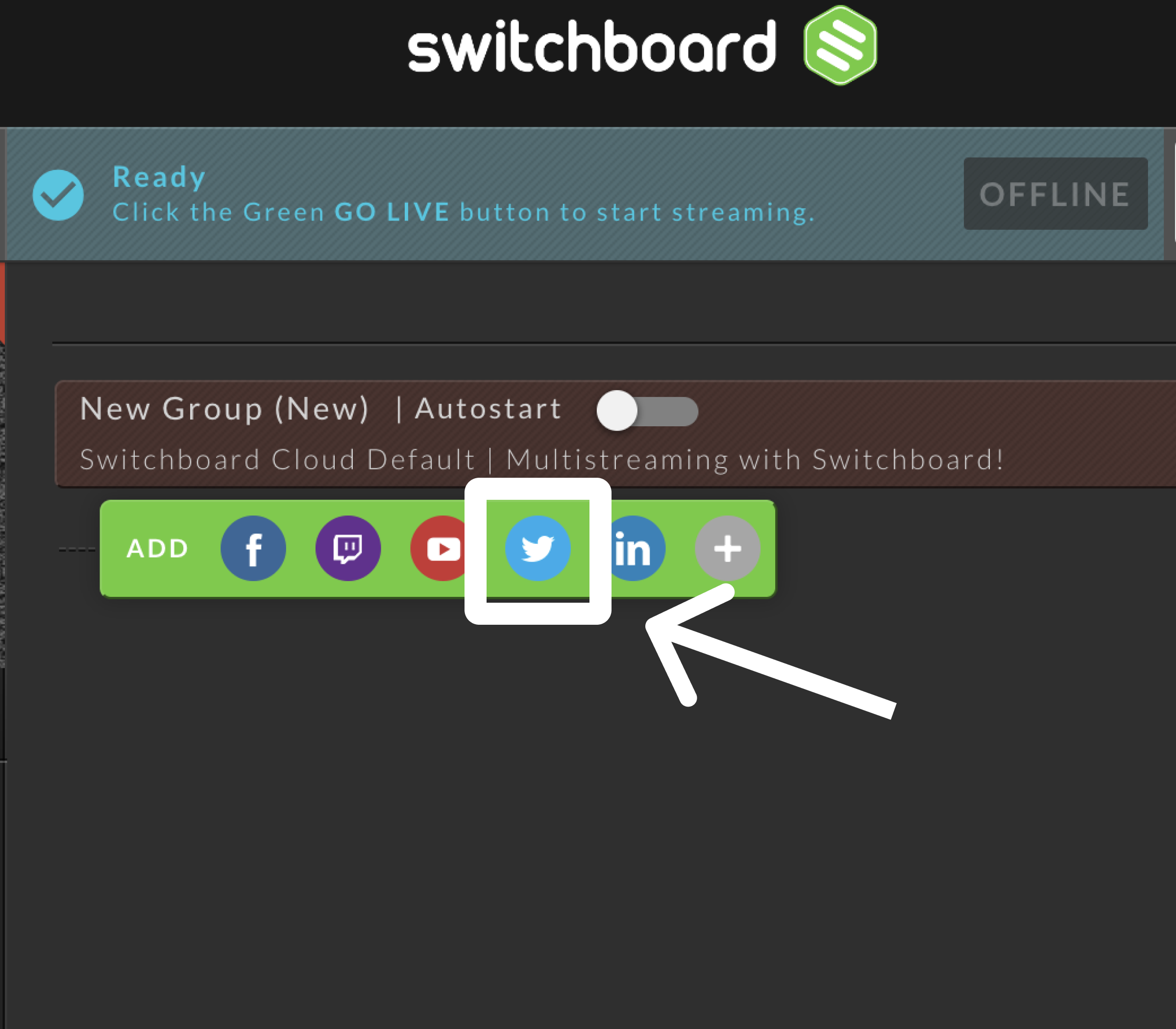 Click Authorize.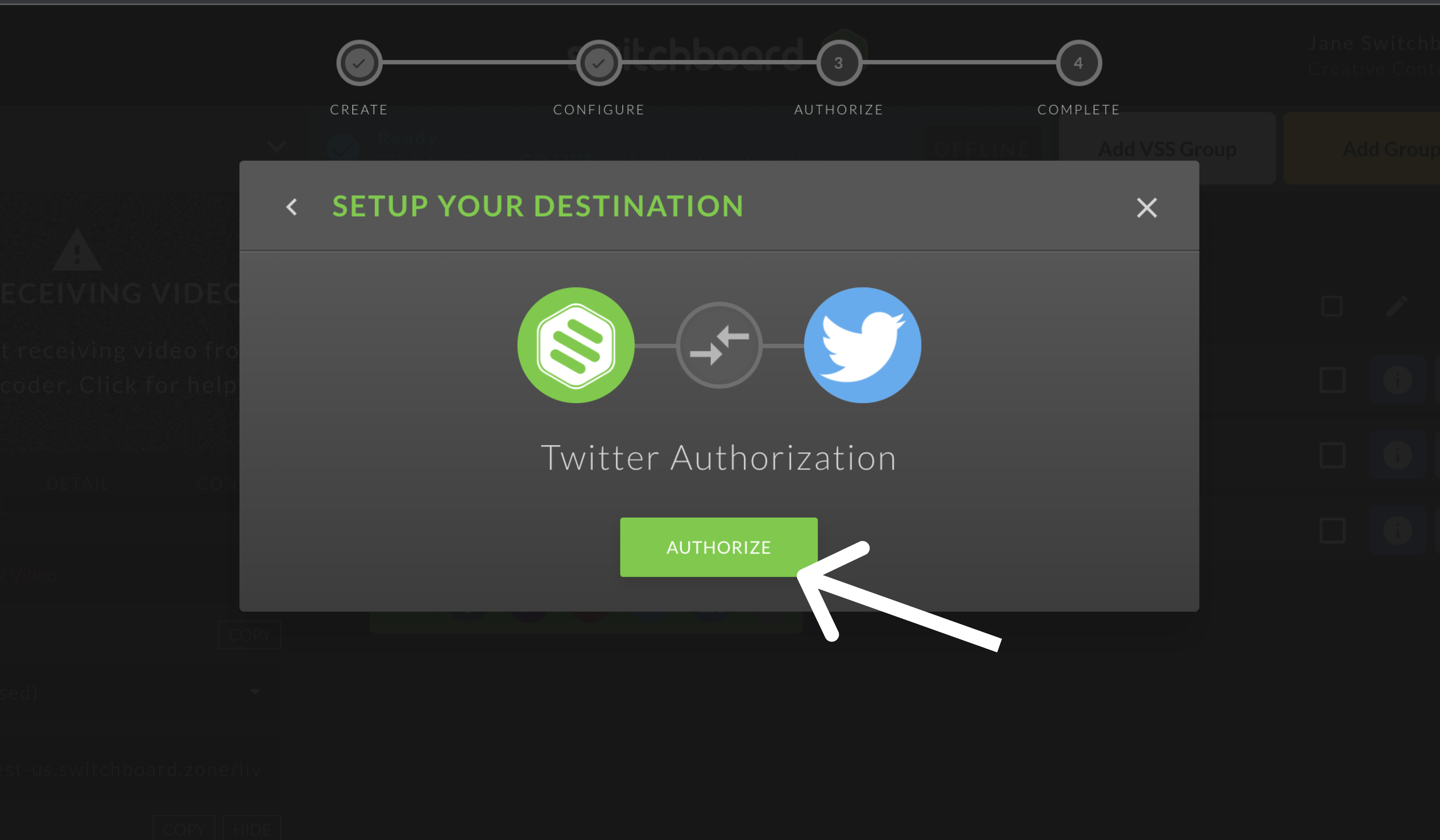 ---
Authorize Twitter
Next, an official Twitter Authorize Application will open in a new browser tab.
You may be prompted to log into your Twitter account. It helps to have pop-up blockers disabled.Log into your Twitter account and click continue.
Click the Authorize app button.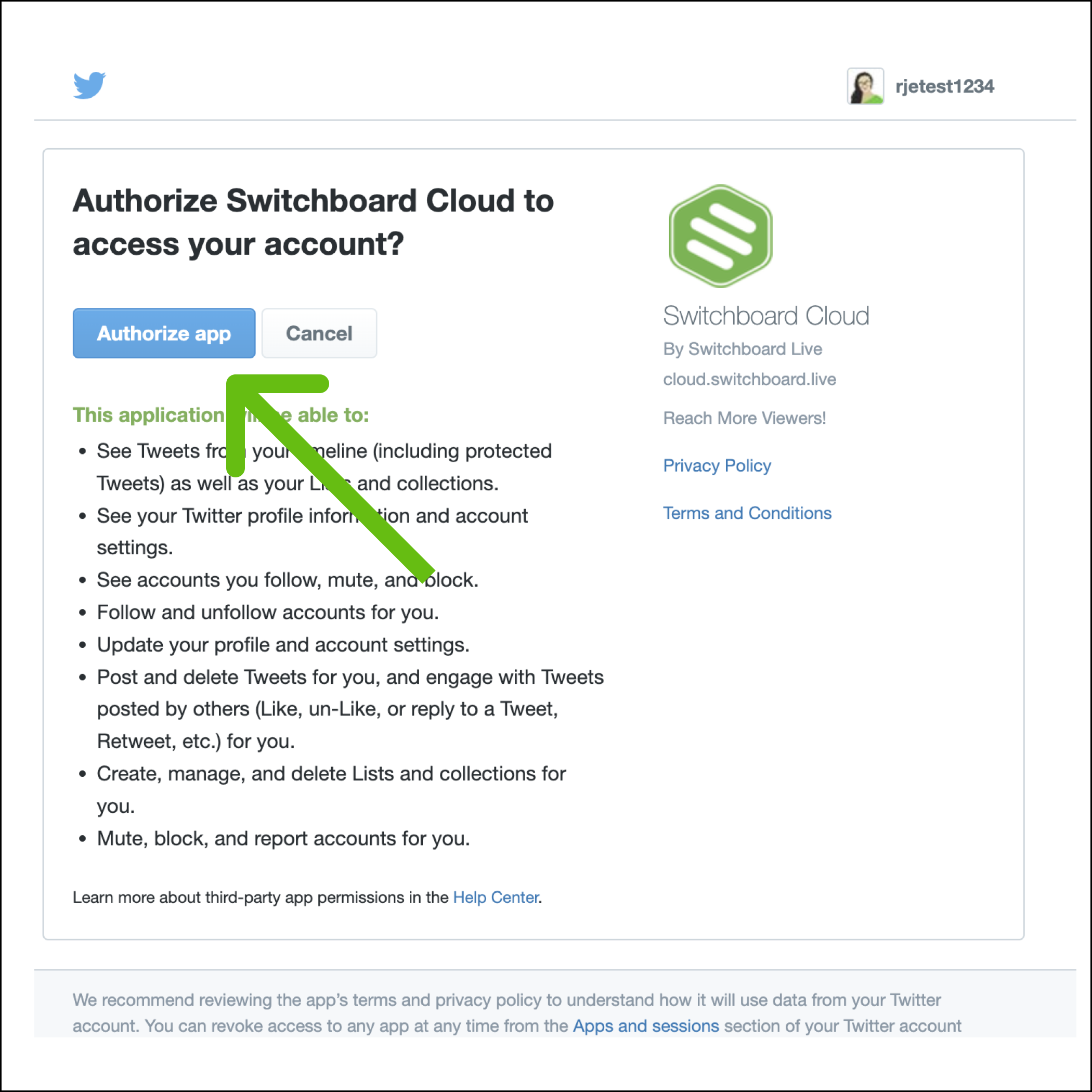 Click Close.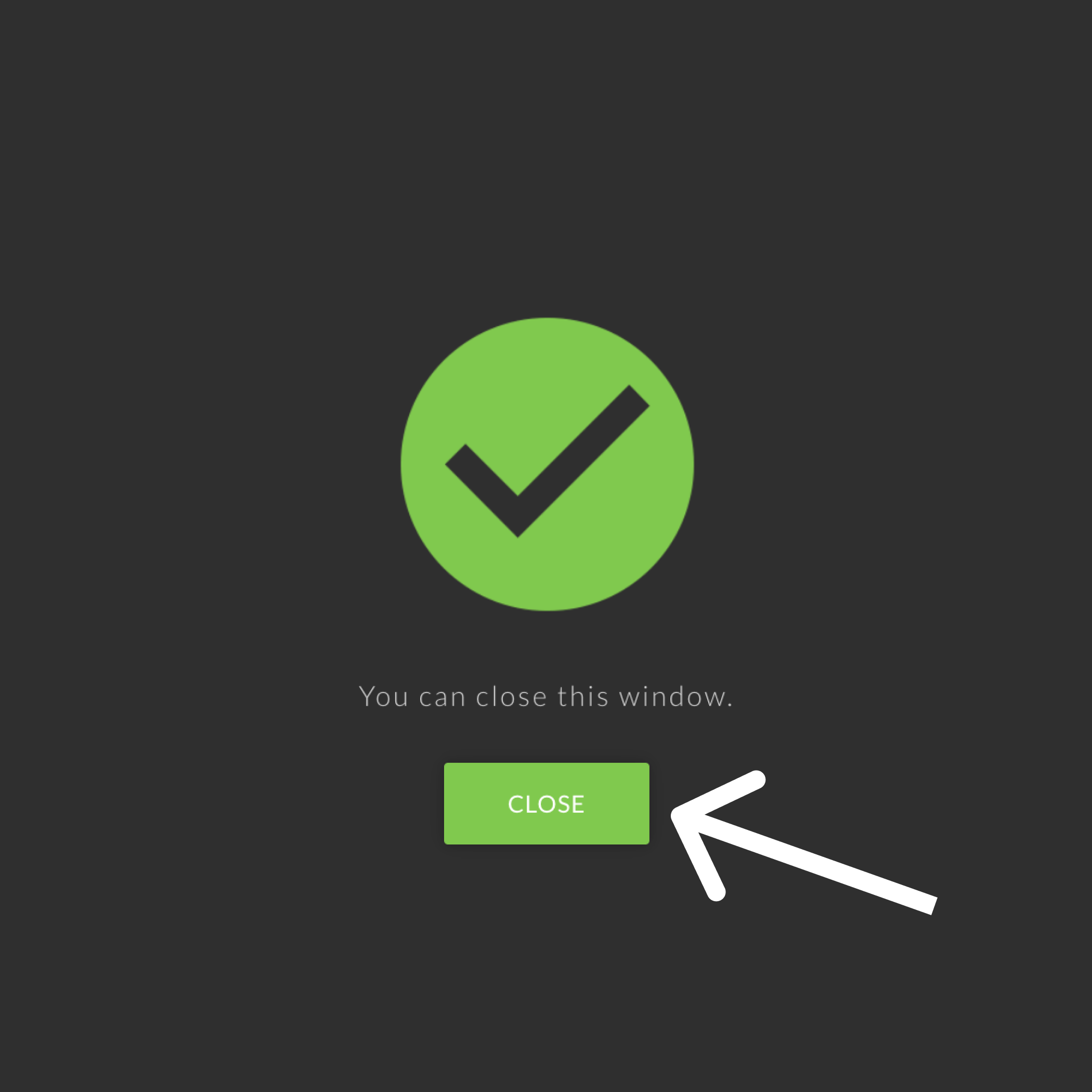 A successful screen should appear. You can now close the window by clicking FINISH or adding another destination by clicking the ADD ANOTHER DESTINATION button.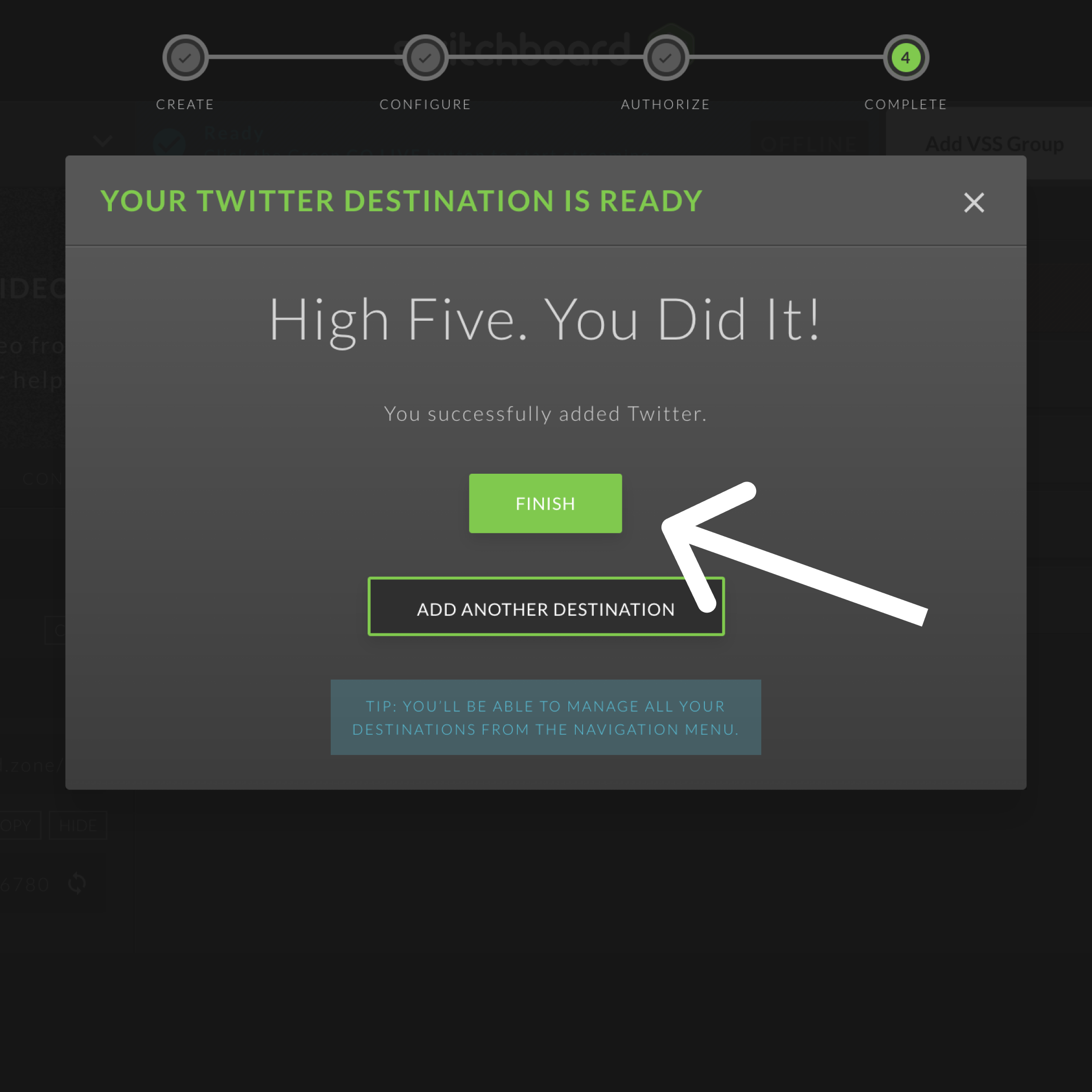 Congratulations! You've successfully added a Twitter channel to the workflow page.
---
---
If you click, Add Another destination follow the steps below.
Choose New Destination.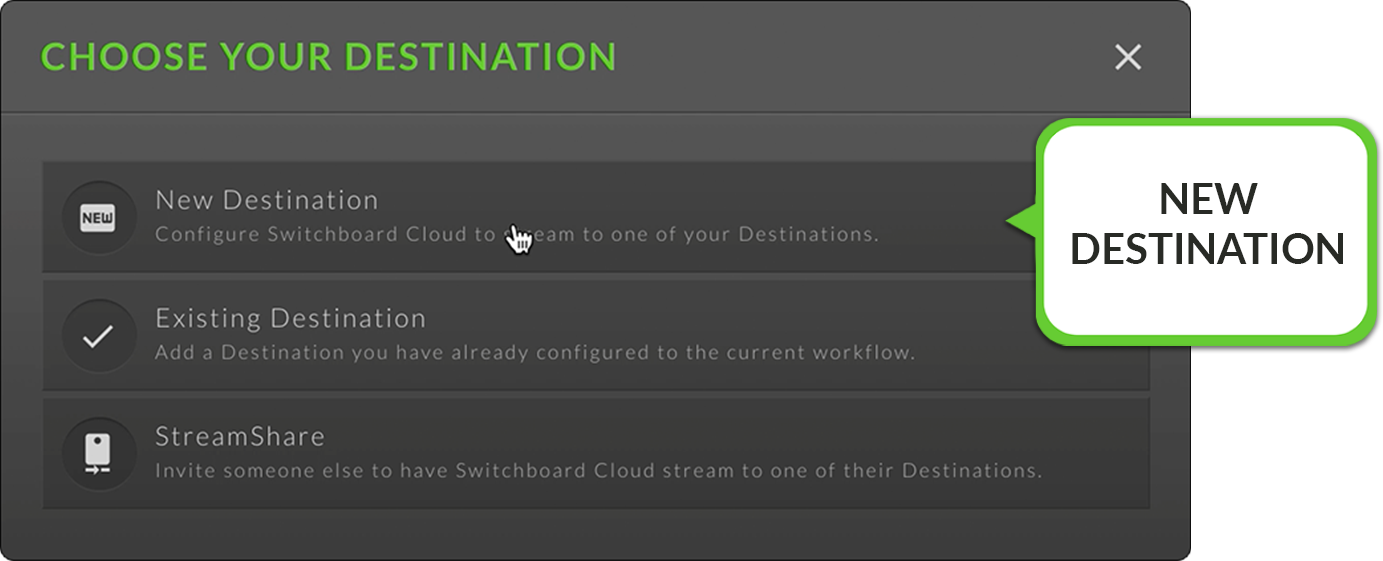 Choose a destination type from the menu, click authorize and follow the prompts.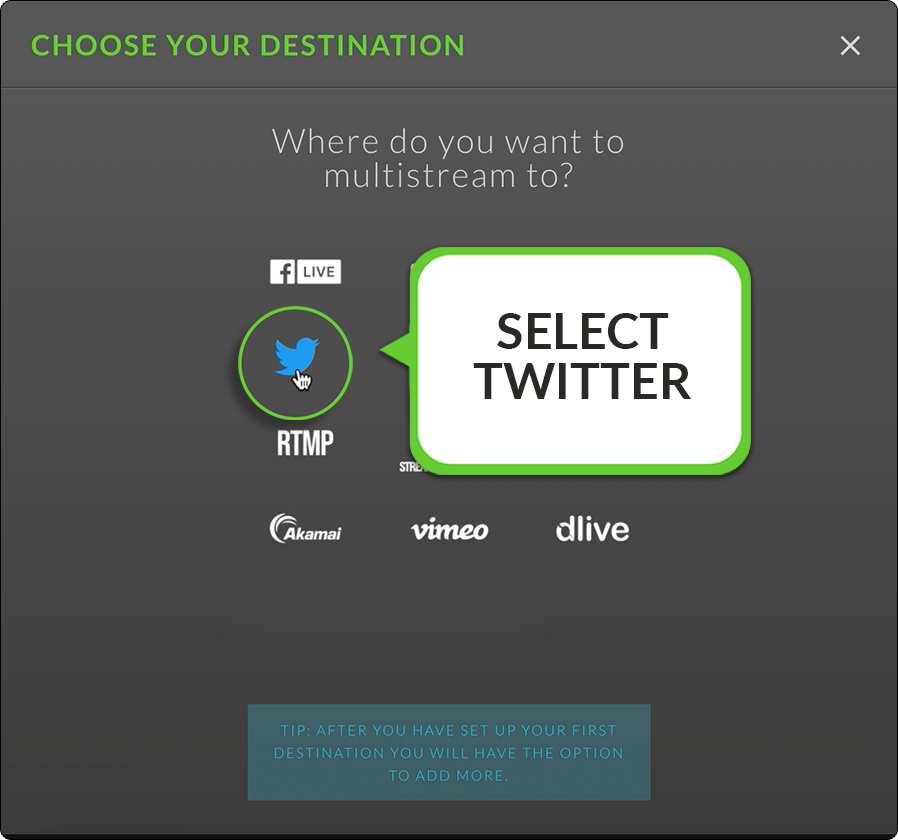 ---
---
Ready to

Go Live!
Going live to Twitter from the Switchboard Workflow
When ready to go live, start sending the video from your encoder into the appropriate workflow.


Apply a template to publish a stream title and description for the video.


Double-check that the video is showing on the Switchboard confidence monitor and that the "receiving" indicator is green.



Select the destination and press Go Live.
Pro Tip: You can save time and eliminate the need to press Go Live in Switchboard by enabling the autostart feature ahead of time explained here: Enable the autostart feature.
---
---
How to add more than one Twitter account as a destination in your Switchboard account.
Please Note: Logging out of your Twitter account will revoke access to any applications connected to it. This is a Twitter security feature. If you log out of your Twitter account, you can quickly reauthorize it to your Switchboard account by following the steps in this support reference: Authorize destinations.
Step 1
While logged into Twitter from a desktop, click the Twitter profile icon on the bottom left.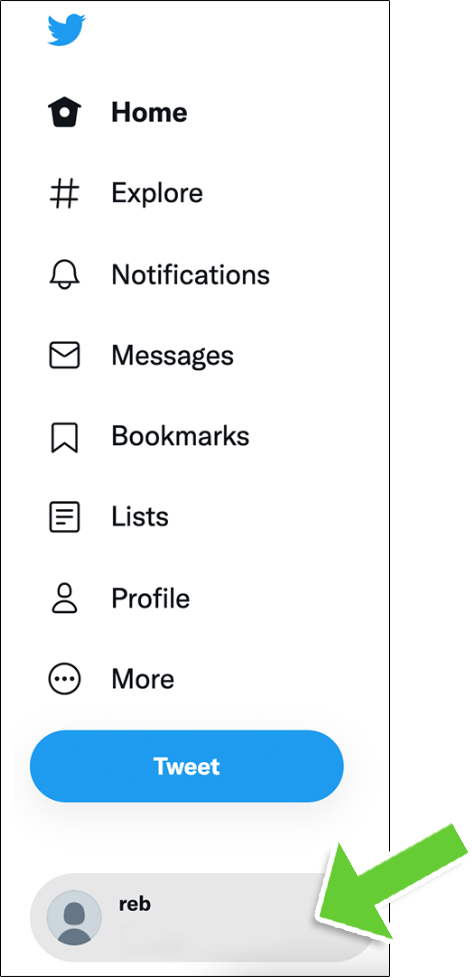 Step 2
Select Add an existing account.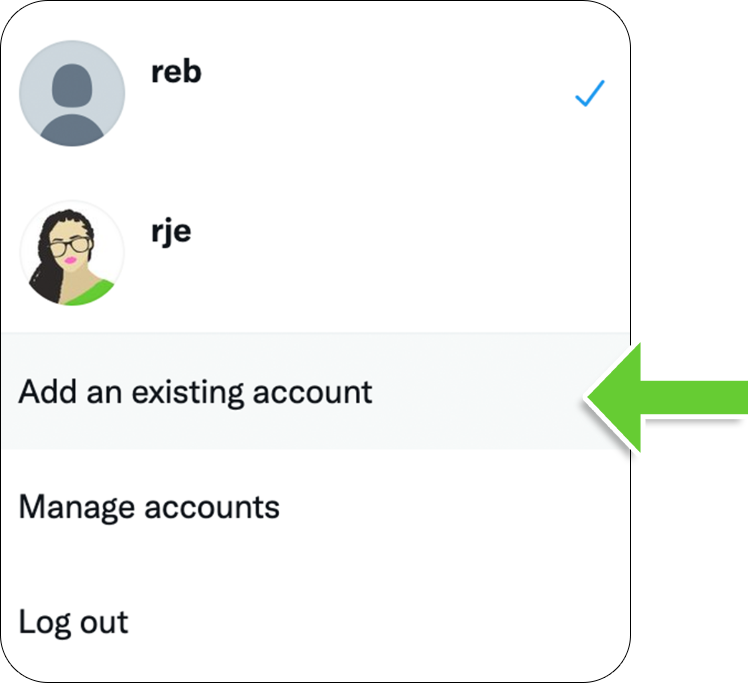 Step 3
Follow the prompts.
Make sure there's a checkmark next to the Twitter account you would like to add as a destination to your Switchboard Account.
Return to your Switchboard Account.
Repeat the process of adding the Twitter channel as a new destination.
---
---
---
Additional Resources
Add Twitter as an RTMP Destination