Adding a Twitch Destination
Note: Please make sure 2FA is enabled within your Twitch account prior to adding your channel to your Switchboard Cloud account. You can read more here:

Select the New Destination from the multistream selection screen
Select Twitch from the destination select screen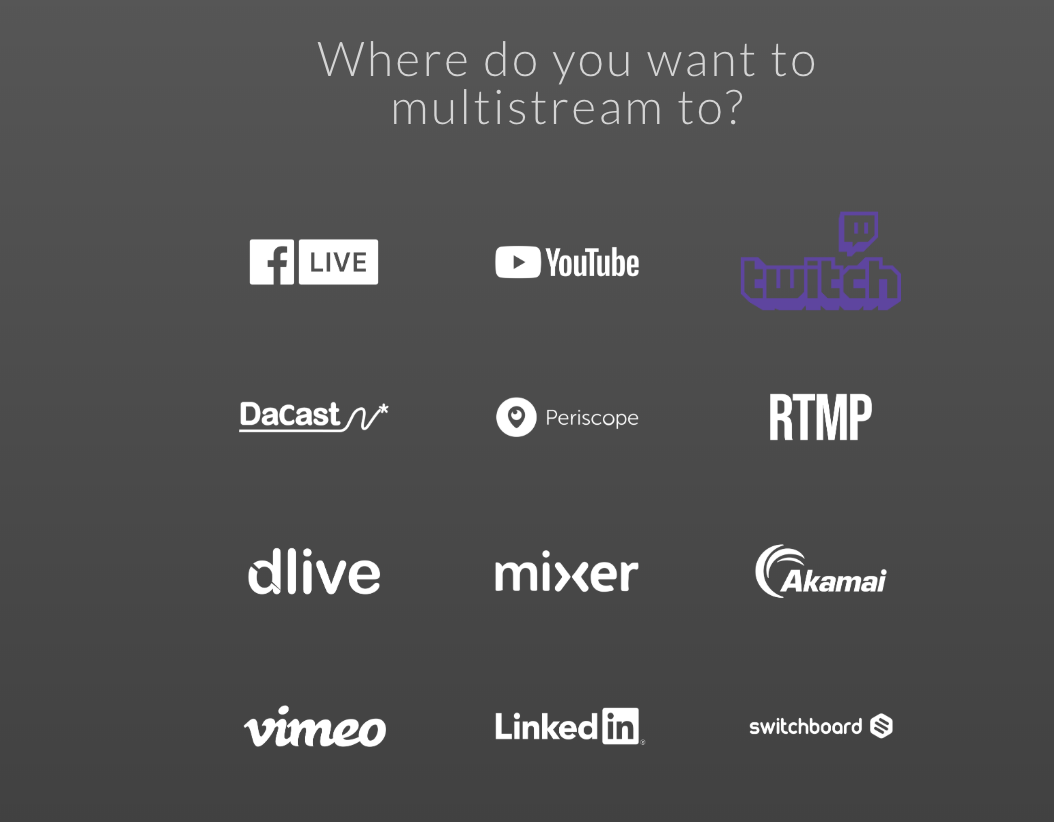 Authenticating Twitch
An Authorization Screen will appear. Once you click Next, you'll be prompted to authenticate Twitch. Make sure to log into the appropriate account.
Click the Authorize Switchboard Live button

Next, an official Twitch Authorize Application Screen will be displayed
Click the Authorize button at the bottom of the screen

A successful screen should appear; you can close this window as you have successfully connected your Twitch channel to your Switchboard Cloud account natively.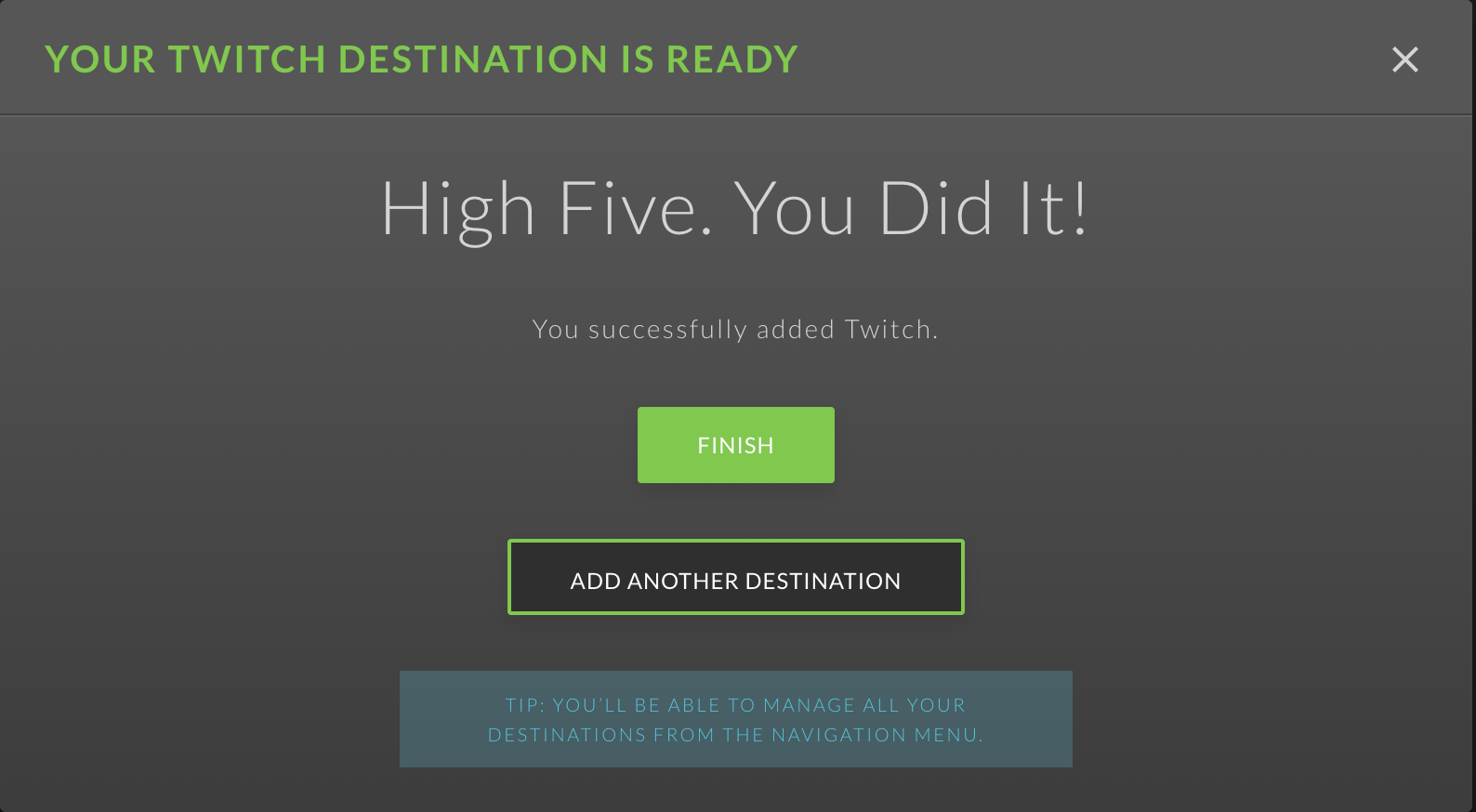 You now have the option of closing the window by clicking FINISH or adding another destination by clicking the ADD ANOTHER DESTINATION button.
Here is an article that we wrote on Twitch's encoder settings.
Happy #Multistreaming