Follow the instructions below to learn how to stream to YouTube.
Adding a New YouTube Destination

Click Add Destination > New Destination
From the Platform Menu select YouTube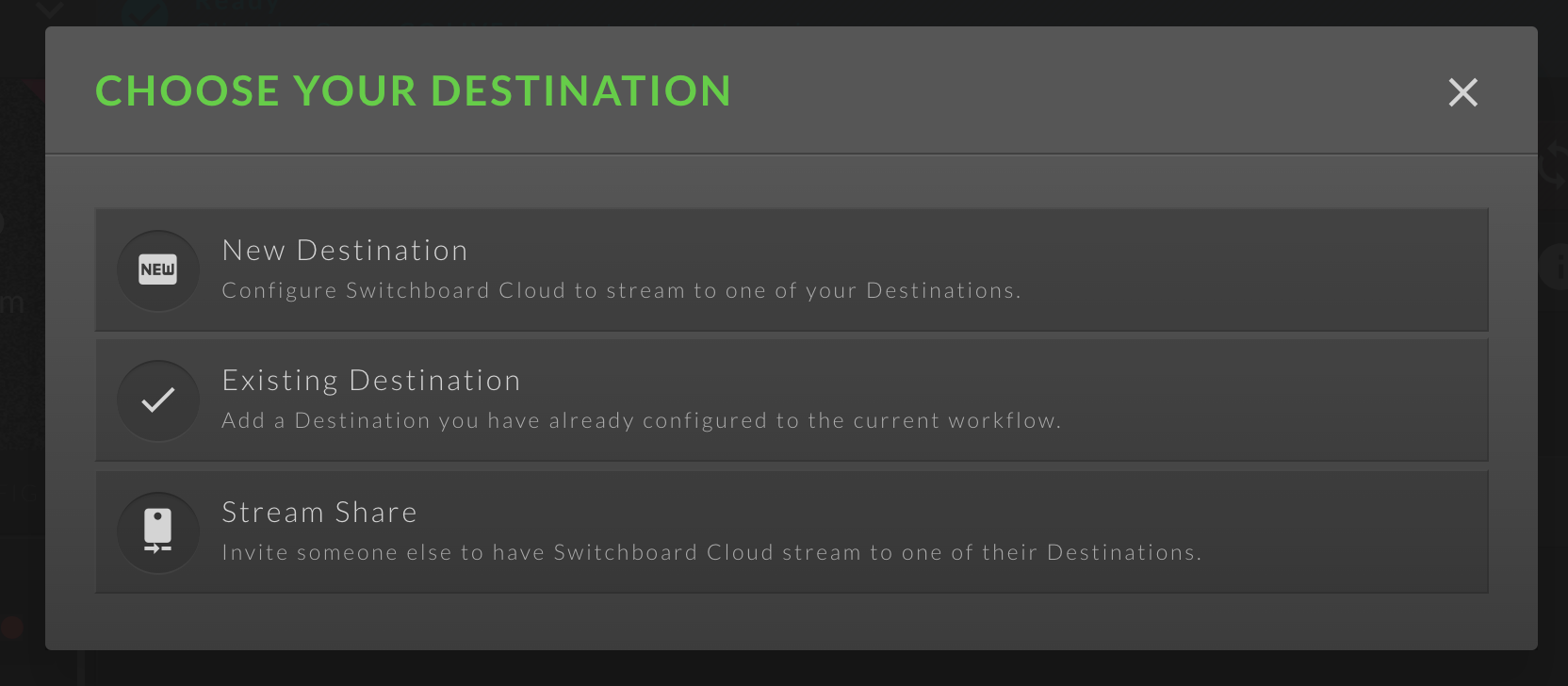 Authenticating YouTube
An Authorization screen will appear. Once you click Next, you'll be prompted to authenticate YouTube. Make sure to log into the appropriate Google account and then follow the onscreen prompts.
NOTE: If you receive the following error "The Youtube account does not have live streaming enabled", this means you will need to reset your YouTube Live streaming key first, prior to adding the YouTube account. We have noticed this to be the case with Brand Accounts. It only takes 1 minute to fix this problem and should not be a problem moving forward.
While logged into the appropriate YouTube channel go to the following URL:

Scroll to the bottom of the page and under the ENCODER SETUP section click the Reveal button and then click the Reset button to reset the stream key

Then retry the YouTube authorization process in Switchboard Cloud
Enabling YouTube Live Streaming
Before authenticating your YouTube destinations, you must enable your channel to live stream. The process to activate your account will take up to 24 hours.
Log into your Google account via https://www.youtube.com/
Make sure you have selected the Google account associated with your Switchboard Cloud account.
In the upper right corner, click your Account Icon to verify the correct account.
Click the "Create" icon select "Go Live"



Follow the Account Verification steps
Note: Switchboard Cloud's YouTube authorization process works through YouTube's API services. By authorizing, you agree to YouTube's Terms of Service as well as Google's Privacy Policy. You can always revoke this authorization through Google's Security Settings page.