This article will walk you through the steps of linking ECamm Live to Switchboard Cloud. To follow along with this tutorial, make sure you are logged into your Switchboard Cloud account.
Connecting your accounts
In the Ecamm Live app, select Switchboard Live as your multistreaming platform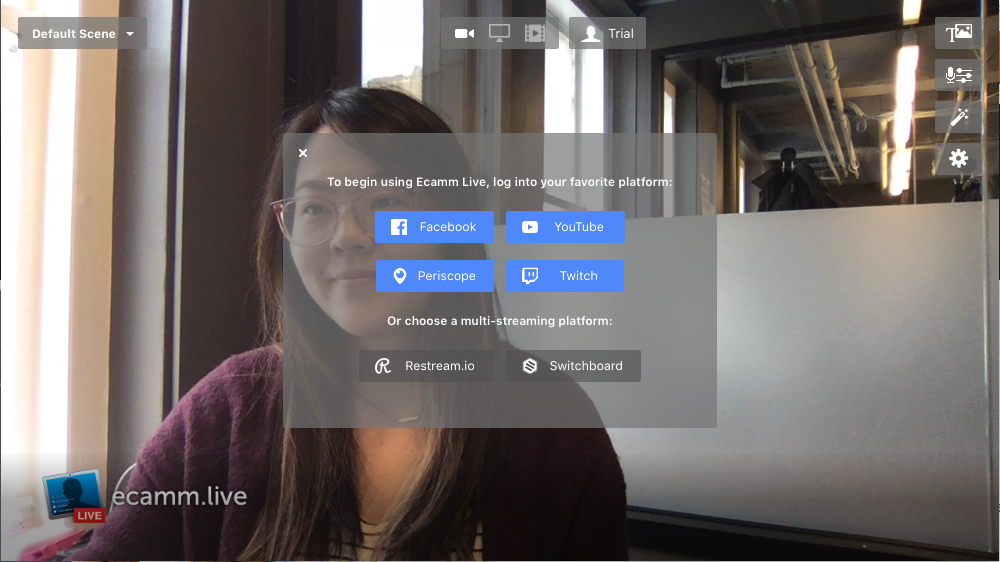 Logging into Switchboard Cloud
A modal will appear, prompting you to sign into your Switchboard Live account.
Click Log In
Authorize Switchboard Cloud to manage and publish your content you behalf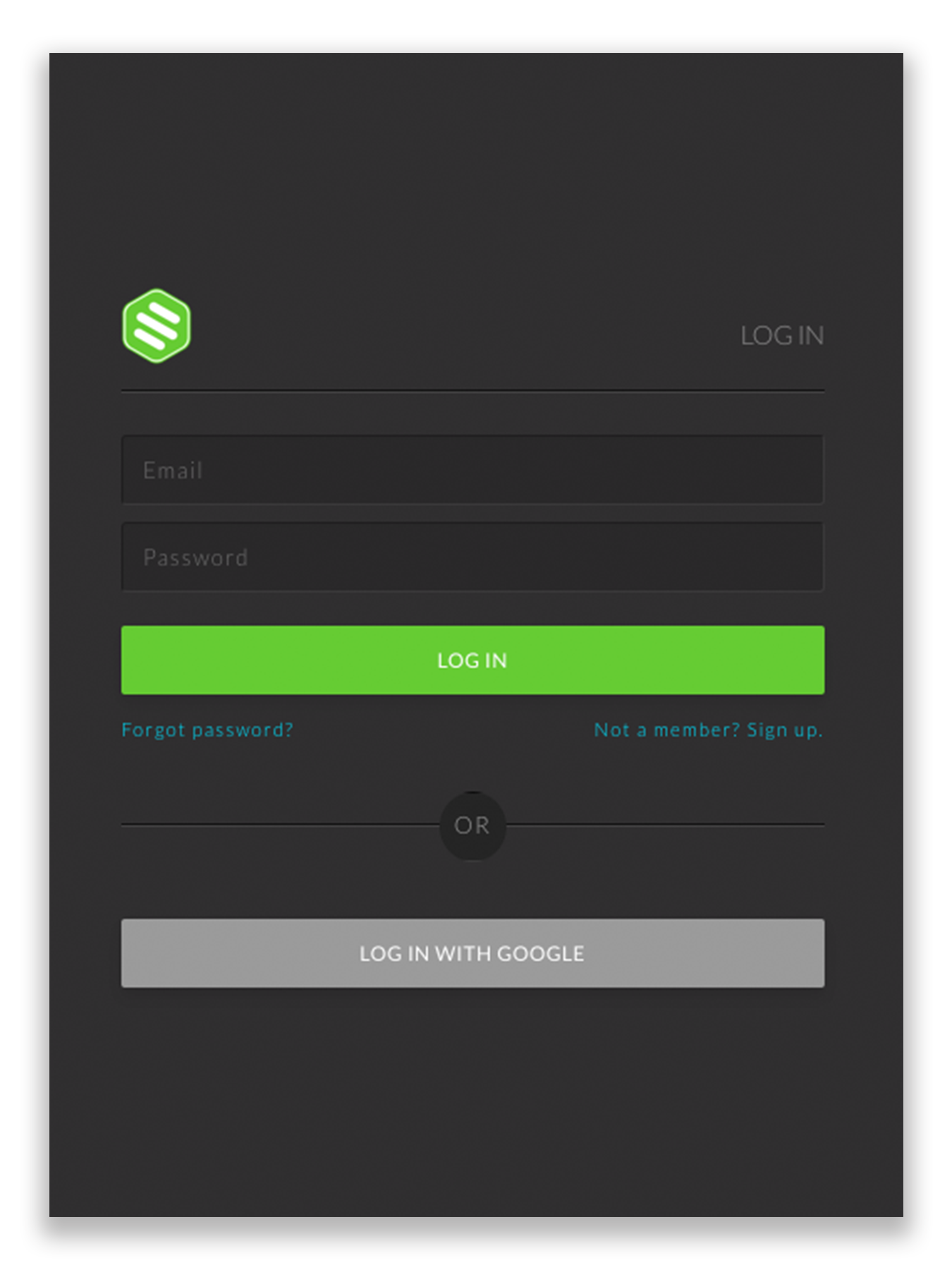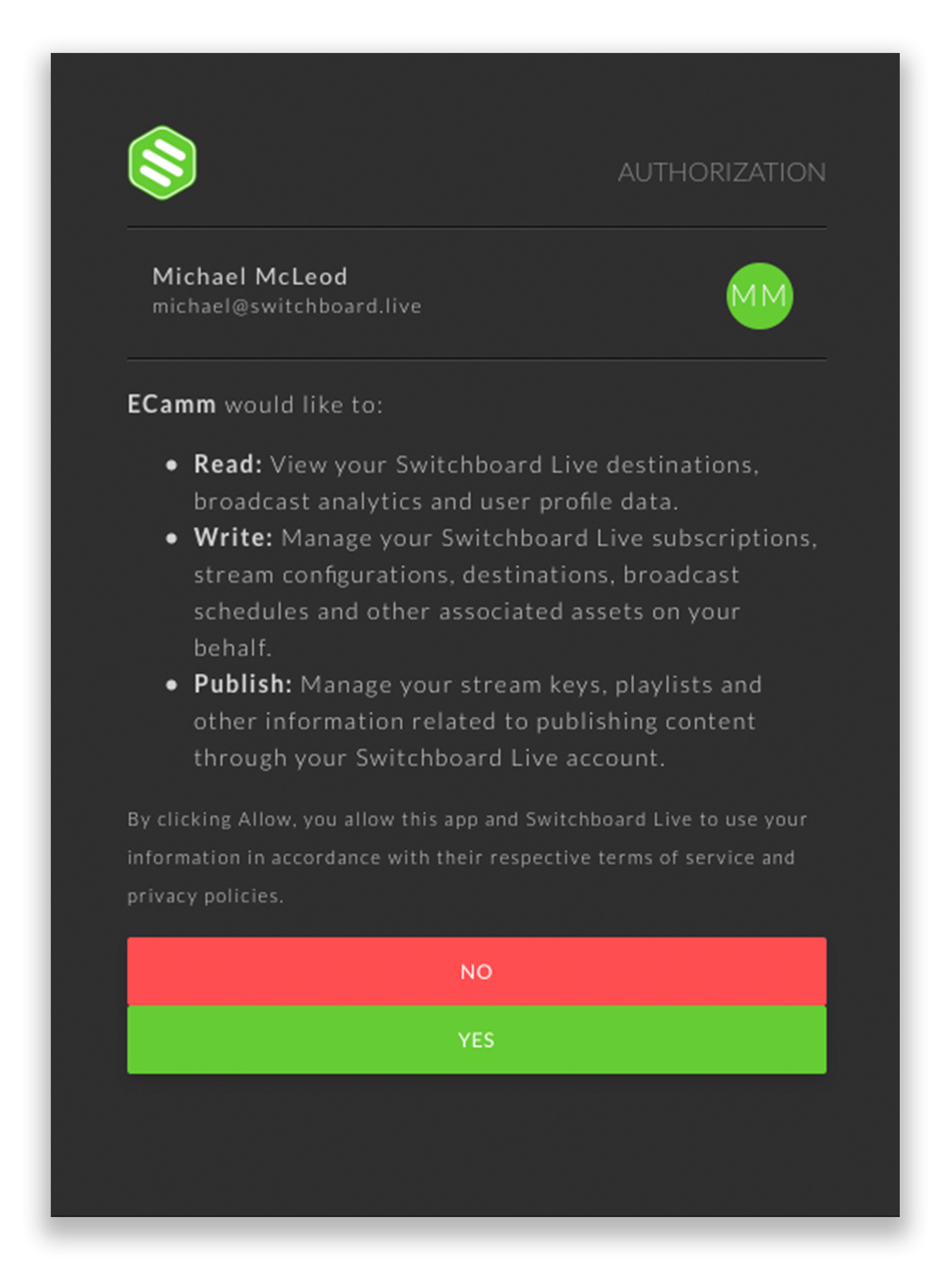 Going Live with ECamm Live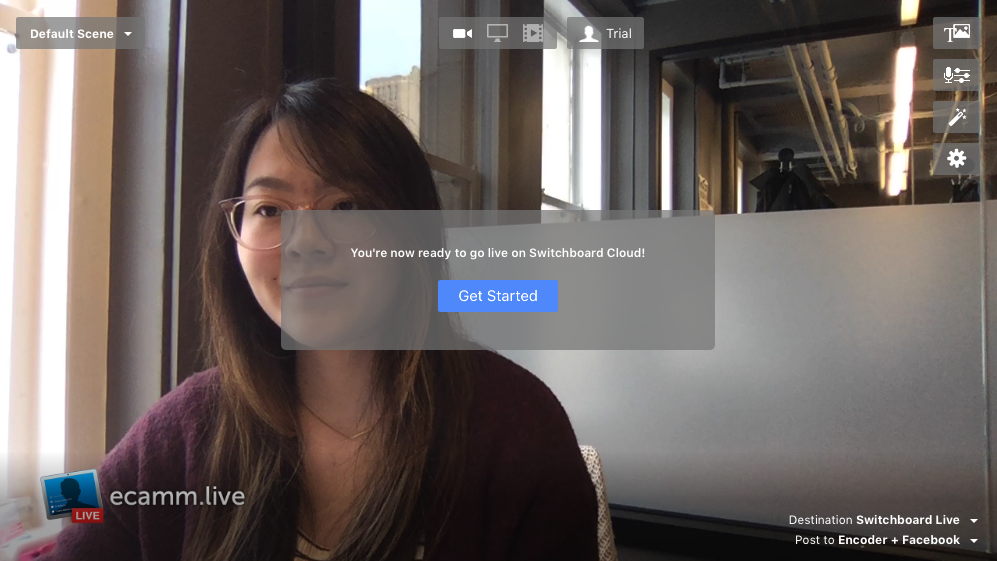 Click the Blue icon at the bottom of the page that says "Stream to Switchboard Cloud"
NOTE: This blue button will push/publish/send/stream (whatever you call it) live video to your Switchboard Cloud account. While logged in you will need to start your destinations within Switchboard Cloud to send the stream from Ecamm Live to all of your destinations.

Think of this mode as a preview mode. It allows you to check your video and audio settings and configure your destinations, before going LIVE to your chosen destinations.



Happy Multistreaming!