Now that you've signed up for Switchboard Cloud you've probably noticed a Blue bar across the top of your screen.
Switchboard Trial - 99 Broadcast Minutes
---
To get a taste of Switchboard Cloud and its features, you can watch this quick video to help you get started. From here, you can test-drive the platform for your first multistream. You'll be able to run a test stream for 99 minutes. The free trial is available for the Indie and Pro plans.
Don't be alarmed by the countdown clock. It only starts counting down once you've started your broadcast, so don't rush!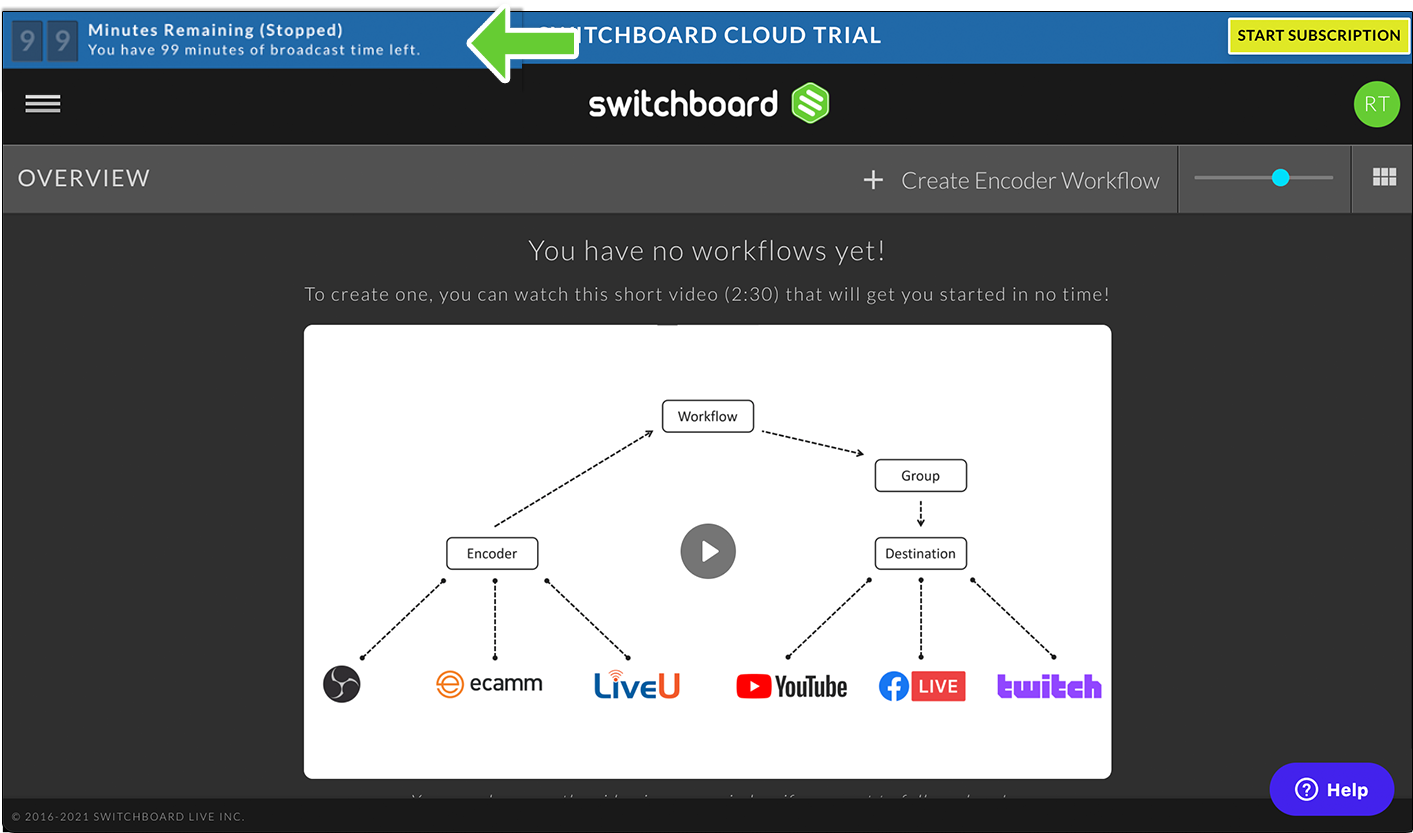 ---
After the trial ends, we invite you to start your Switchboard subscription.
We recommend that you consider factors such as the number of live streams, how long, and how often you'd like to broadcast.
You have the freedom to go live to as many destinations that you want to.


Expand your reach with the exclusive Viral StreamShare™ Feature. This feature allows you to have Hassle-free streaming directly to guests' social media platforms without requiring them to share a password.



You can run simultaneous streams at the same time using more than one encoder at the same time.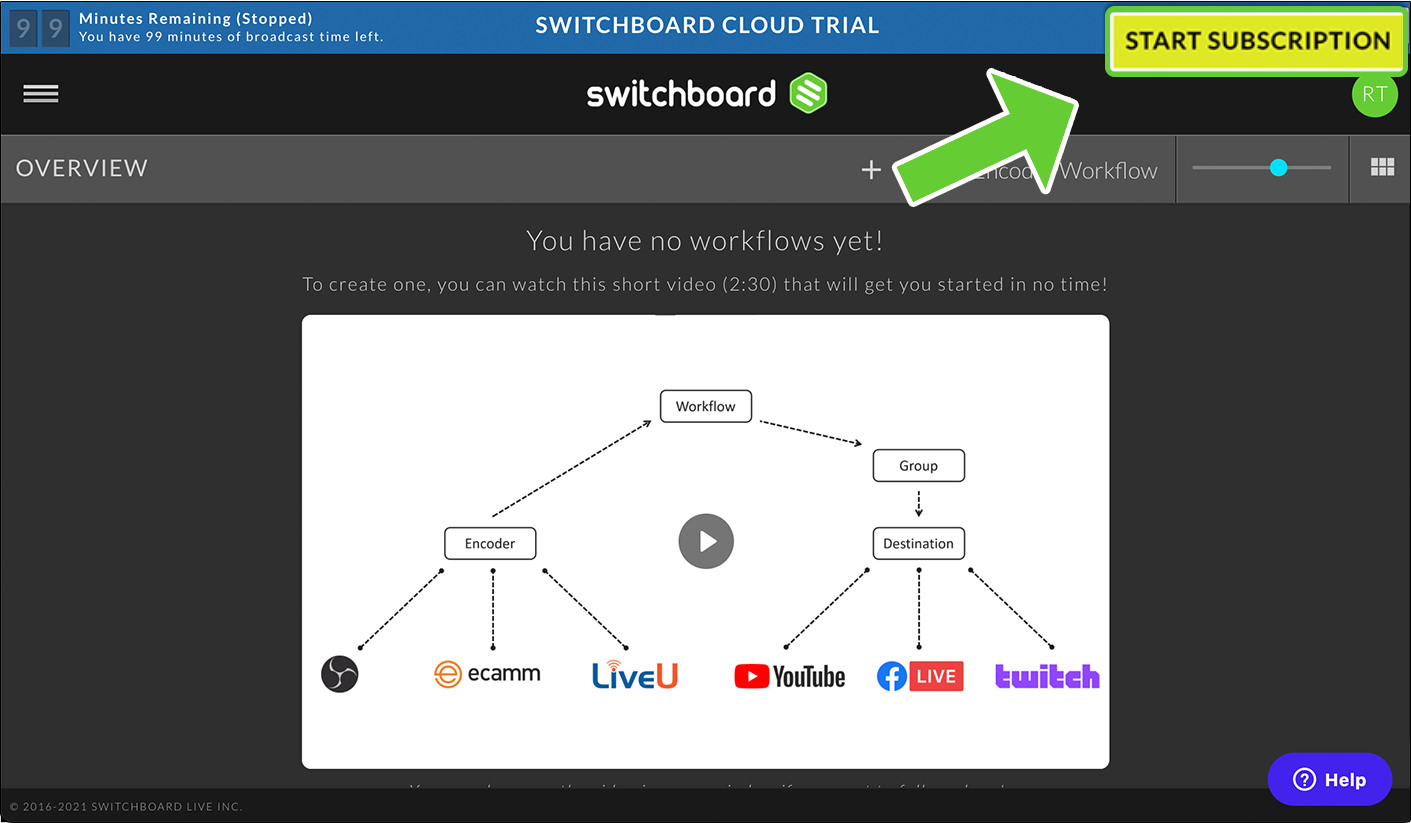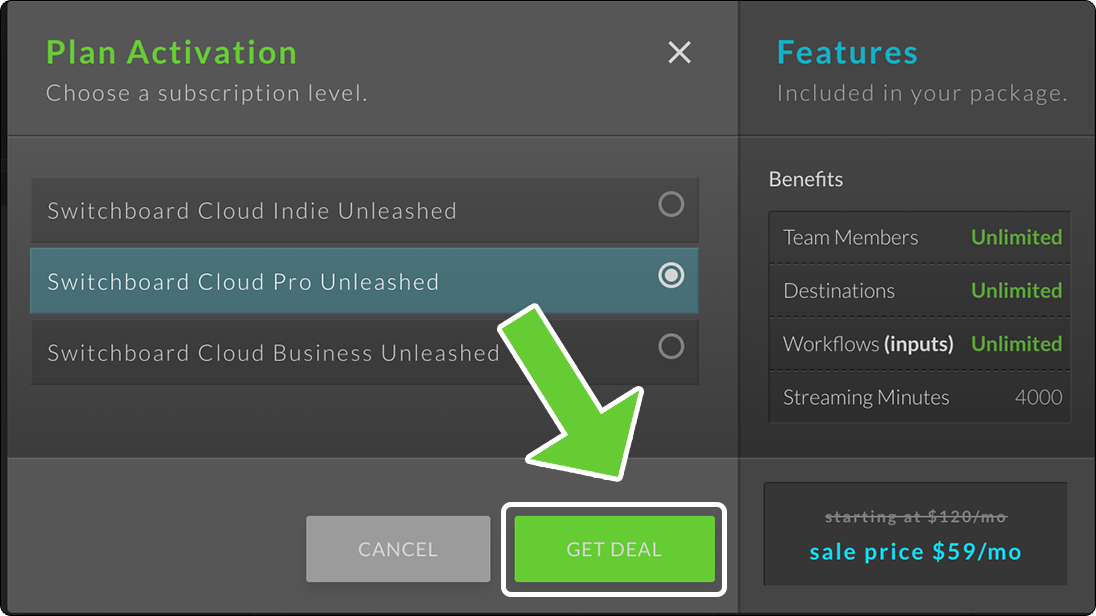 ---
Click the button below to get started!