Now that you've signed up for Switchboard Cloud, you've probably noticed a Purple or Blue bar across the top of your screen. This lets you know the status of your Trial period. Here is a little more information about each:
Switchboard Cloud Pre Trial (kick the tires)
To get a taste of Switchboard Cloud and its features, you'll be able to watch a quick video to get you started. From here, you can test-drive the platform for your first multistream, for 60 minutes. Once the timer stops at 0:00, your stream will automatically end. But we invite you to click "START FREE TRIAL" in the upper right-hand corner for a fully functional 7 day trial period with Switchboard Cloud.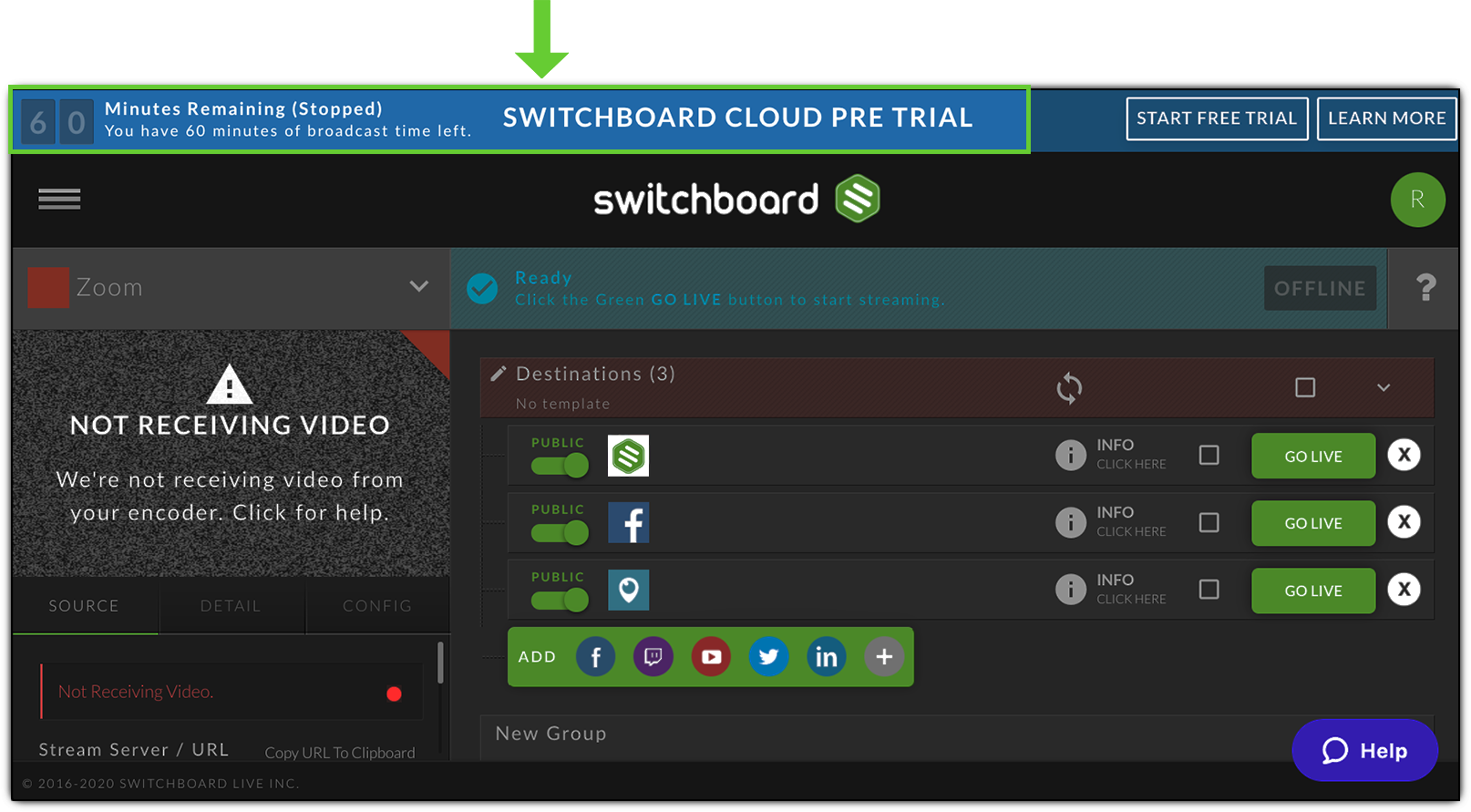 Don't be alarmed by the countdown clock. It only starts counting down once you've started your broadcast, so don't rush!


7 Day Trial ( Indie & Pro Only)
Consider factors such as the number of users, stream limits, and payment methods, and select a Subscription that best fits your needs. Enjoy a free one-week Trial period of Switchboard Cloud Indie, & Switchboard Cloud Pro. After the trial period, your subscription period begins.
For any assistance that you may need, feel free to utilize our Support resources by browsing our Help Center or by reaching out directly to us through support@switchboard.live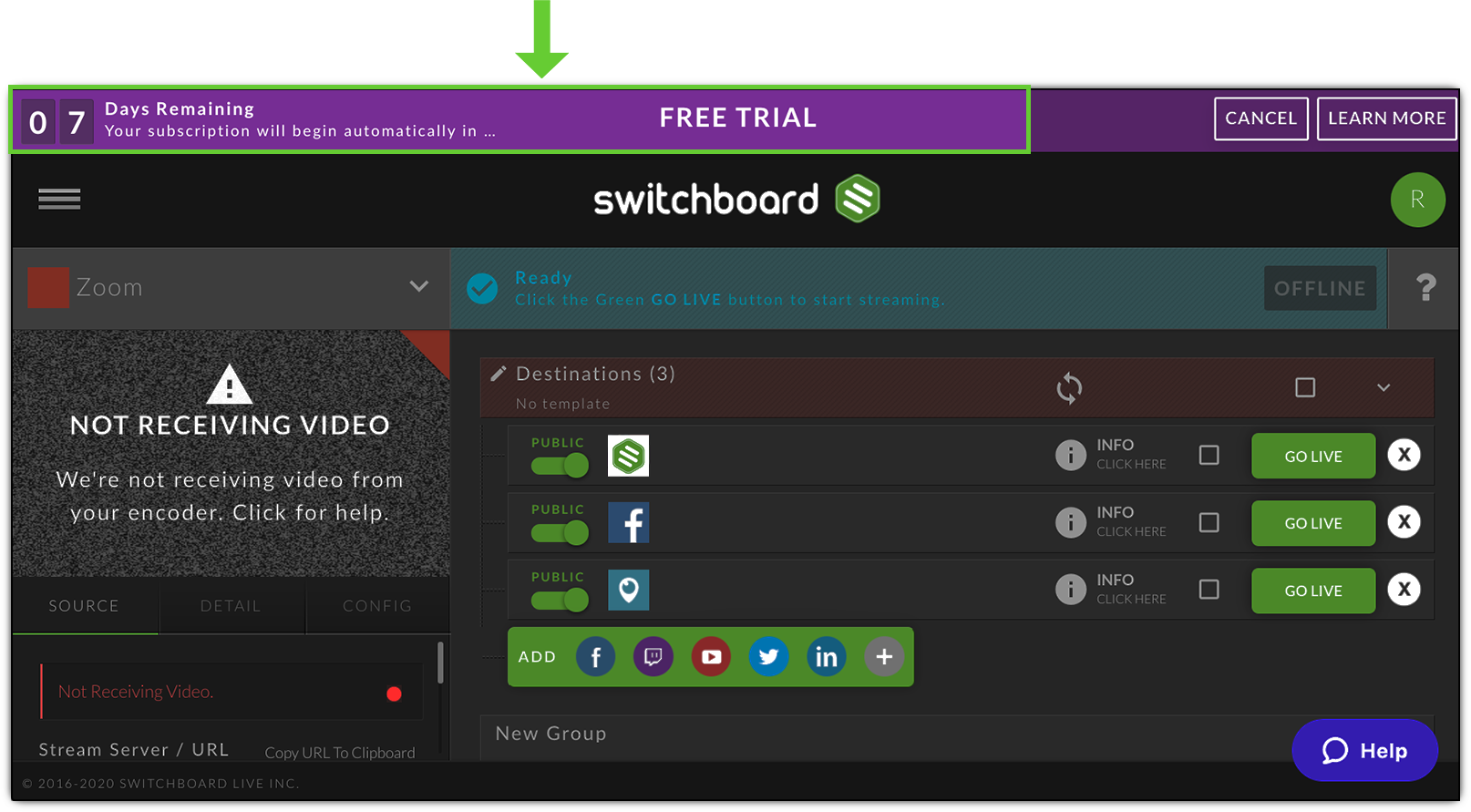 Click the button below to get started!