In this article, learn how to connect the Larix Broadcaster app to your Switchboard Cloud account.
Access
Larix Broadcaster is available for free through the App Store on both Apple and Android devices. Once it is downloaded, you may begin with the following tutorial (the steps are the same for both Apple and Android users).
Give Larix Broadcaster access to your Camera and Microphone
On the main screen, select the Gear icon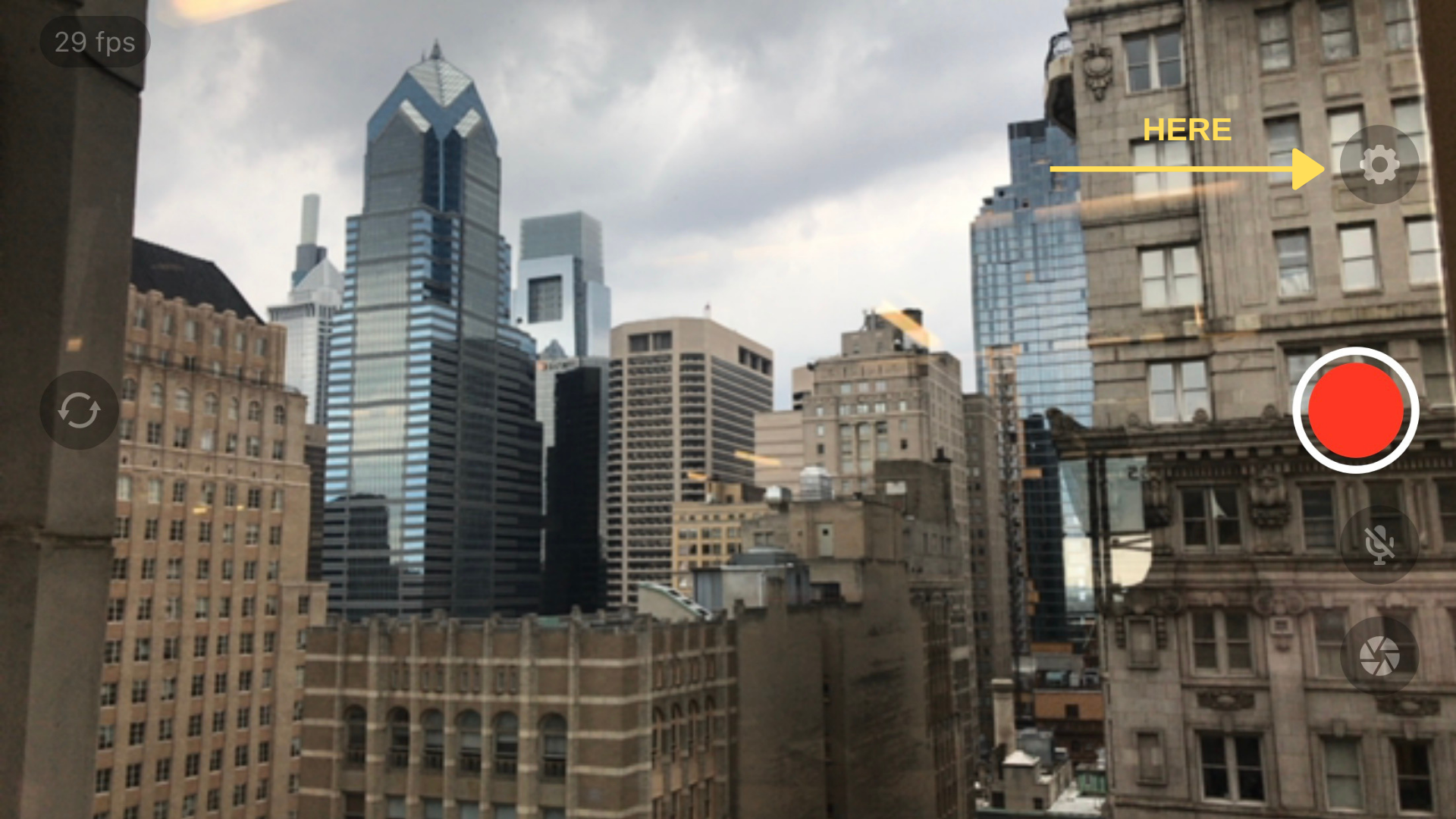 Select Connections and then the icon
Type Switchboard Cloud in the Name field
Copy your Switchboard Cloud Server/URL, and paste it into the Larix app form, and type an additional Slash (/) at the end
Next, copy your Switchboard Cloud Stream Key, and paste it into the same line on the form, immediately following the Slash (/). You should have one long line of numbers and letters with no spaces.
Click Save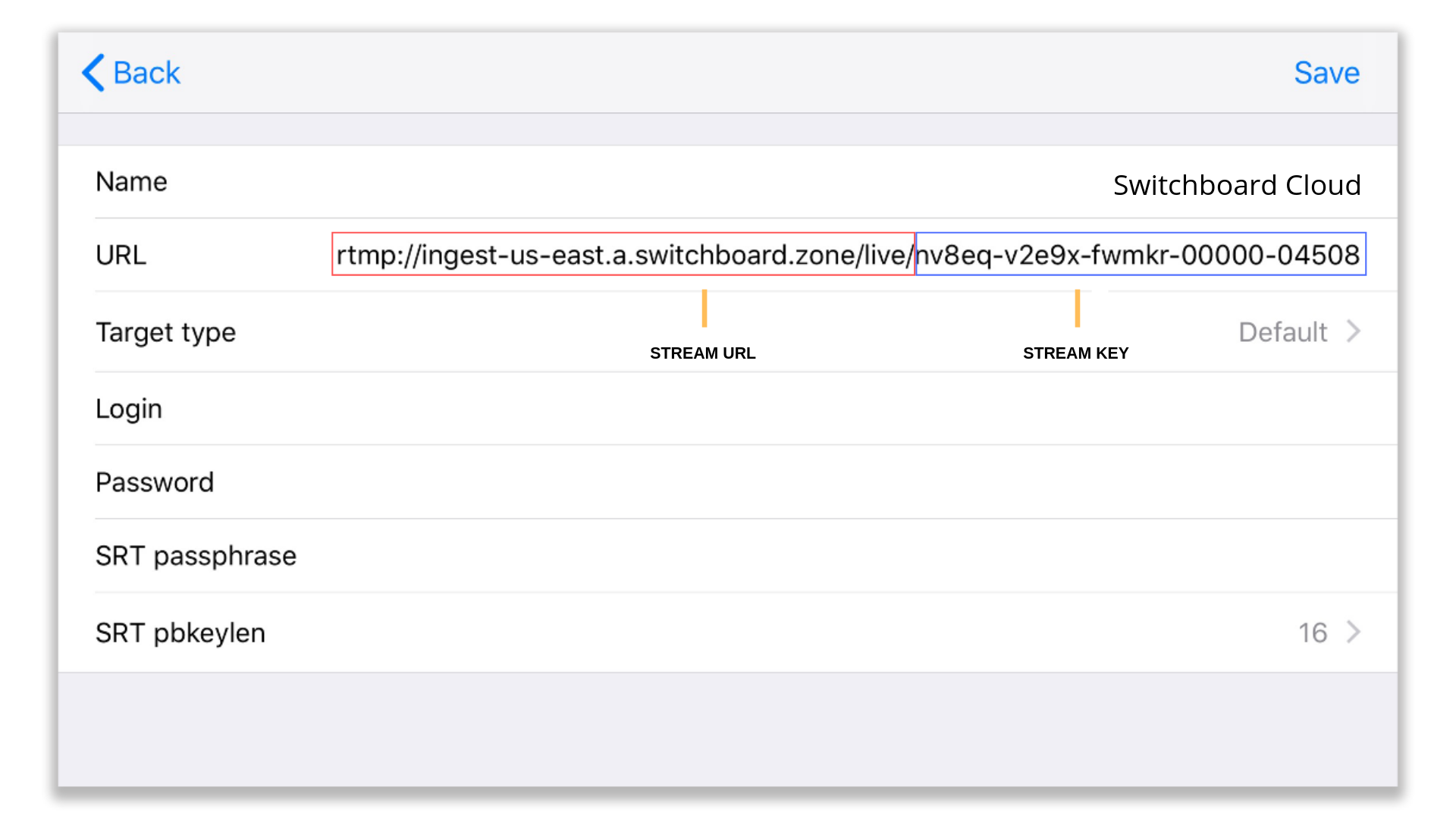 The other forms may remain empty or in their default settings.
Streaming video
Select Settings to get back to the main screen
Select the Red Circle to Go Live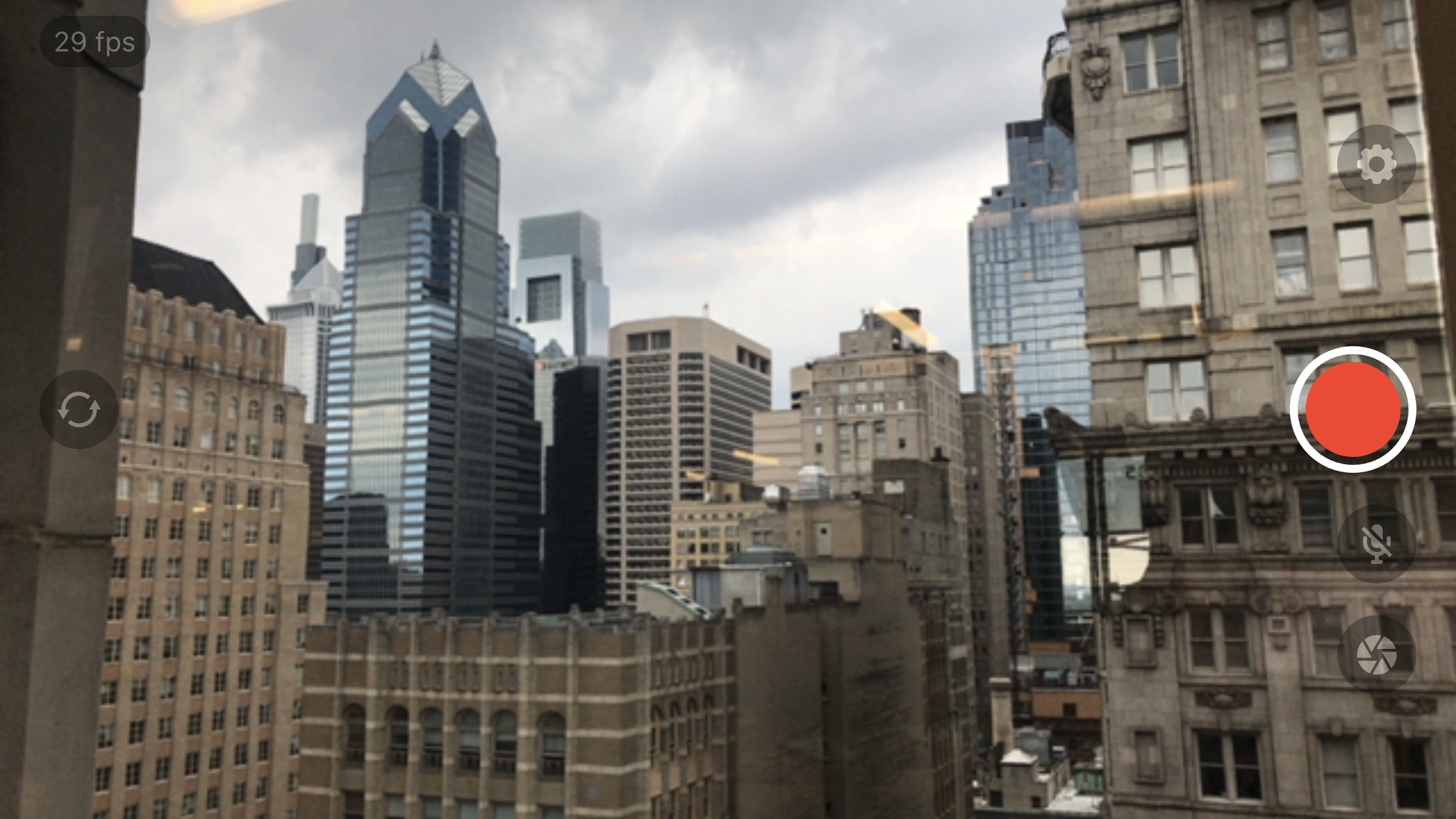 Please allow approx. 30 seconds for Switchboard Cloud to display the video.