As a content creator, mobile streaming opens up countless opportunities, rarely allotted through traditional live streaming means. Would you like to simulcast an impromptu remote piece? Or broadcast a spontaneous dance-fight in front a double rainbow? In this article, learn how an app like Larix Broadcaster gives you the freedom to step up your game and do just that. 
Access
Larix Broadcaster is available for free through the Apple App Store. Once it is downloaded, you may begin with the following steps. 
Give Larix Broadcaster access to your Camera and Microphone by selecting OK 
On the main screen, select the Gear in the upper-right hand corner
Settings
To successfully complete the following steps, please log into your Switchboard Cloud account.
Select Connections > 
Type Switchboard Cloud in the Name field
On your Switchboard Cloud Workflow, select the appropriate Server/URL Region
Copy the Server/URL, and Paste it into the Larix app URL form, and type an additional Slash (/)
From Switchboard Cloud Workflow, Copy the Stream Key, and Paste it into the same form, immediately following the Slash (/)
Select Save
The other forms may remain empty or in their default settings.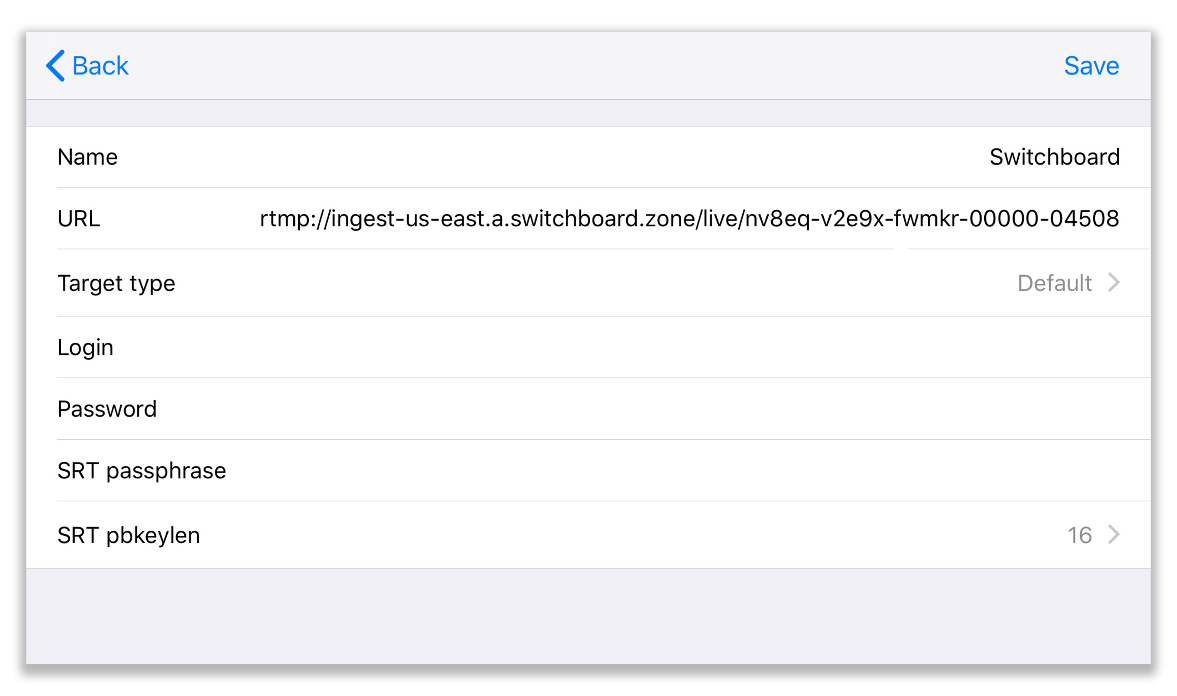 Streaming
Settings > Back
Select the Red Circle to Go Live
Please allow approx. 30 seconds for Switchboard Cloud to display the video. 
Now onto that dance fight!