Switchboard Cloud offers simple solutions to managing your Subscriptions like updating your payment method on file.
STEP 1
Main Menu top left.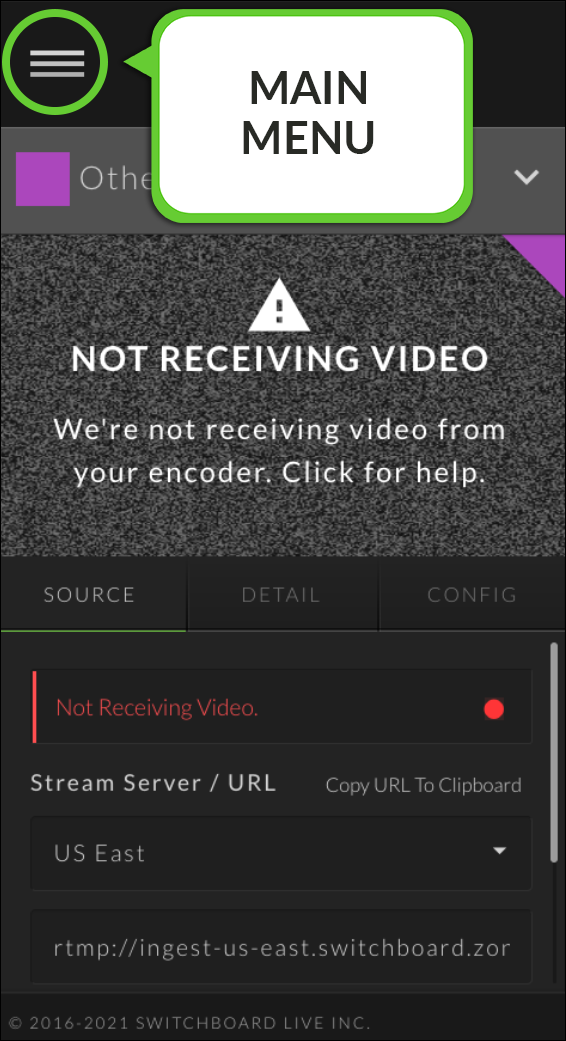 STEP 2
Select Management, then Billing.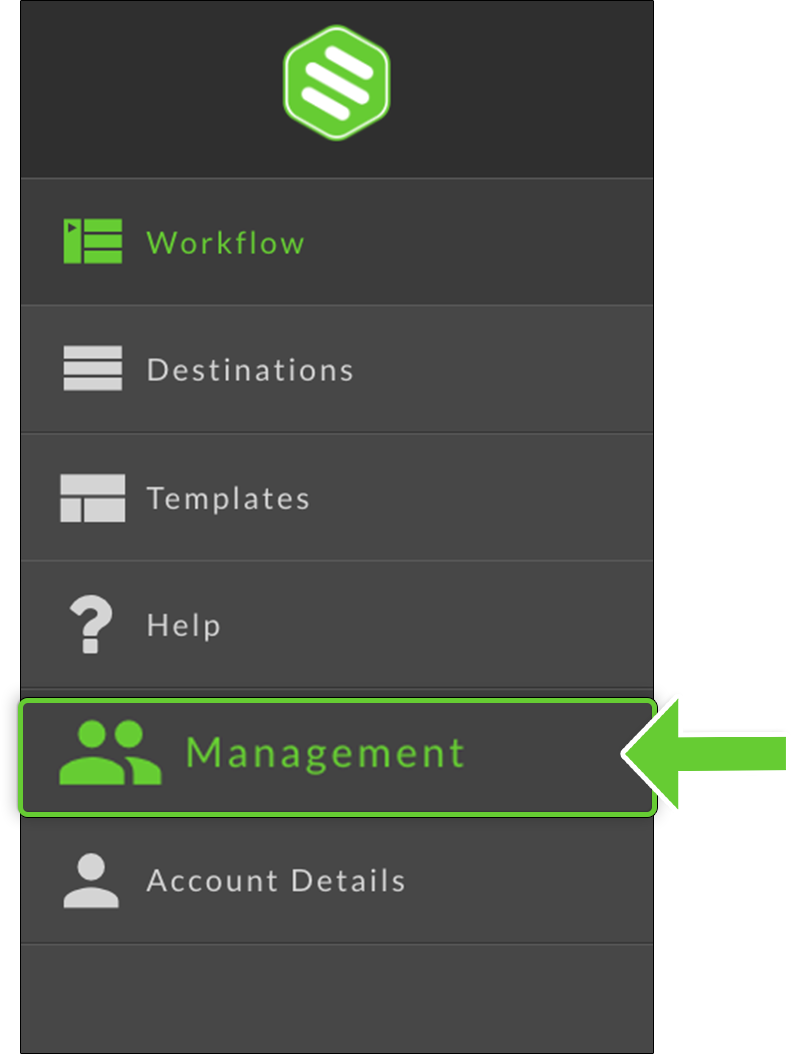 STEP 3
A popup modal labeled Manage Subscriptions will appear.
To update the payment method on file, select the Payments Methods option.
Select the Edit Payment Method Link.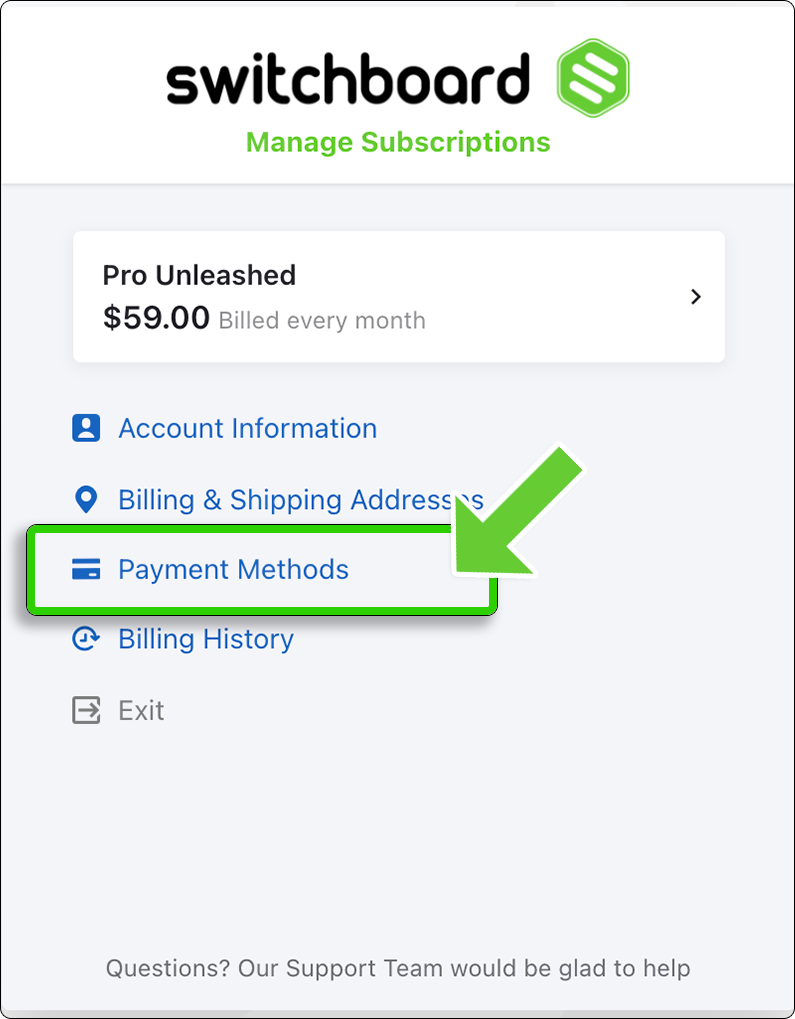 STEP 4
Click the UPDATE button at the bottom to confirm your update.