So now you are ready to GO LIVE because you've configured your encoder and added your destinations. Now you need to make sure live video is present in your confidence monitor and then you are ready to go.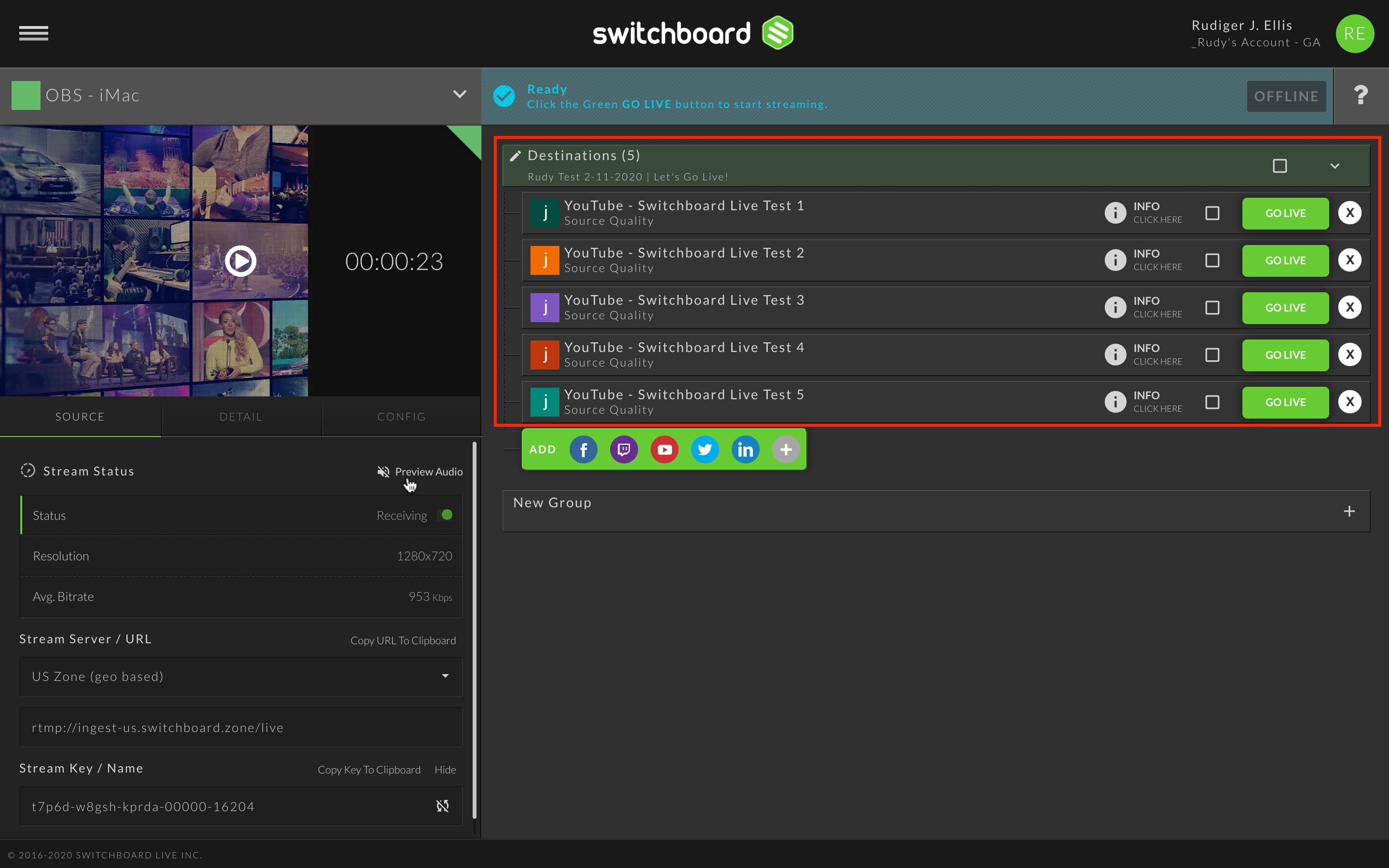 You can either start them individually by clicking the Green GO LIVE or do a group select: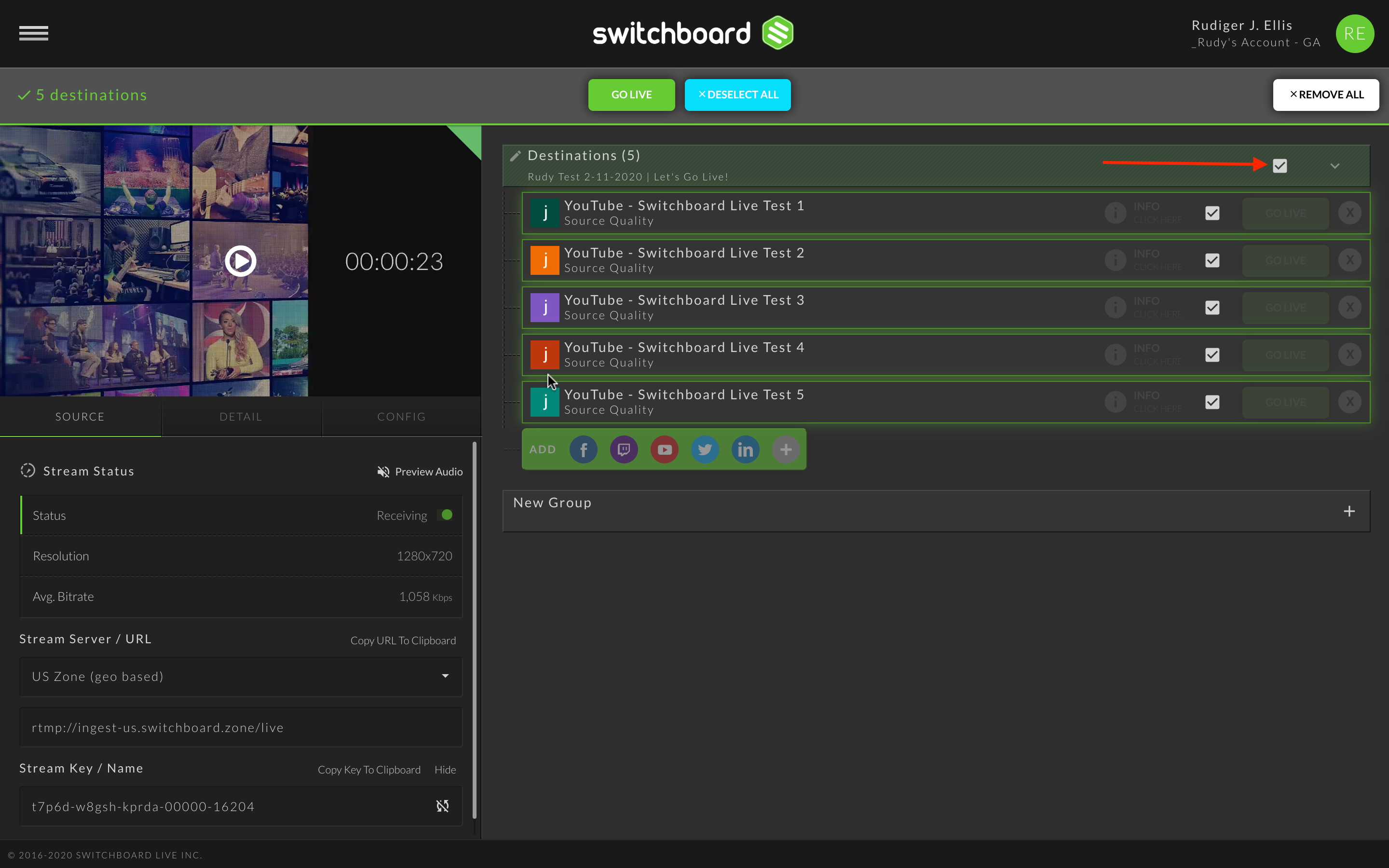 Click the Green GO LIVE that is now displayed after selecting all of the destinations: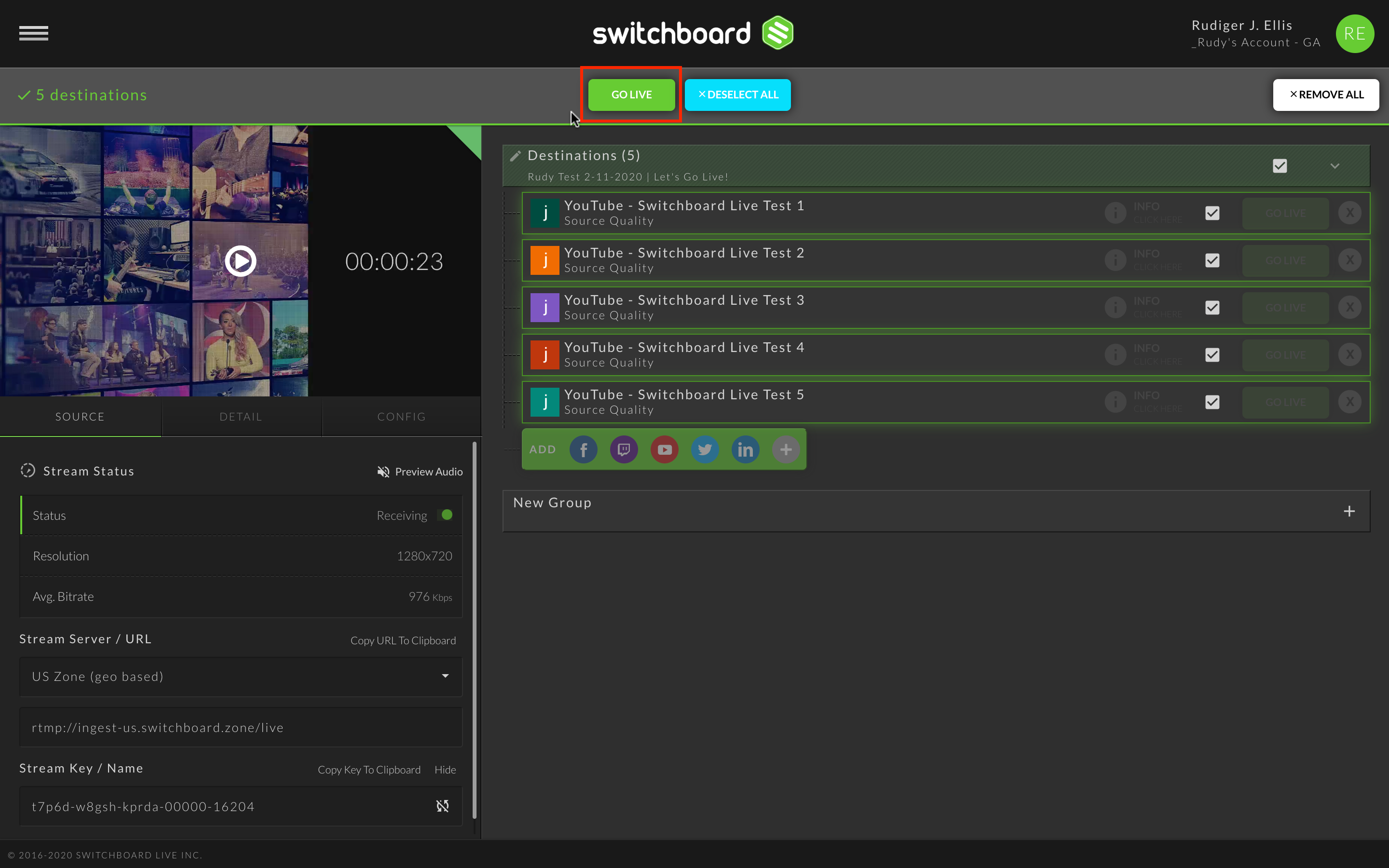 Now Cloud will enter in two phases: Starting & Propagating
Starting: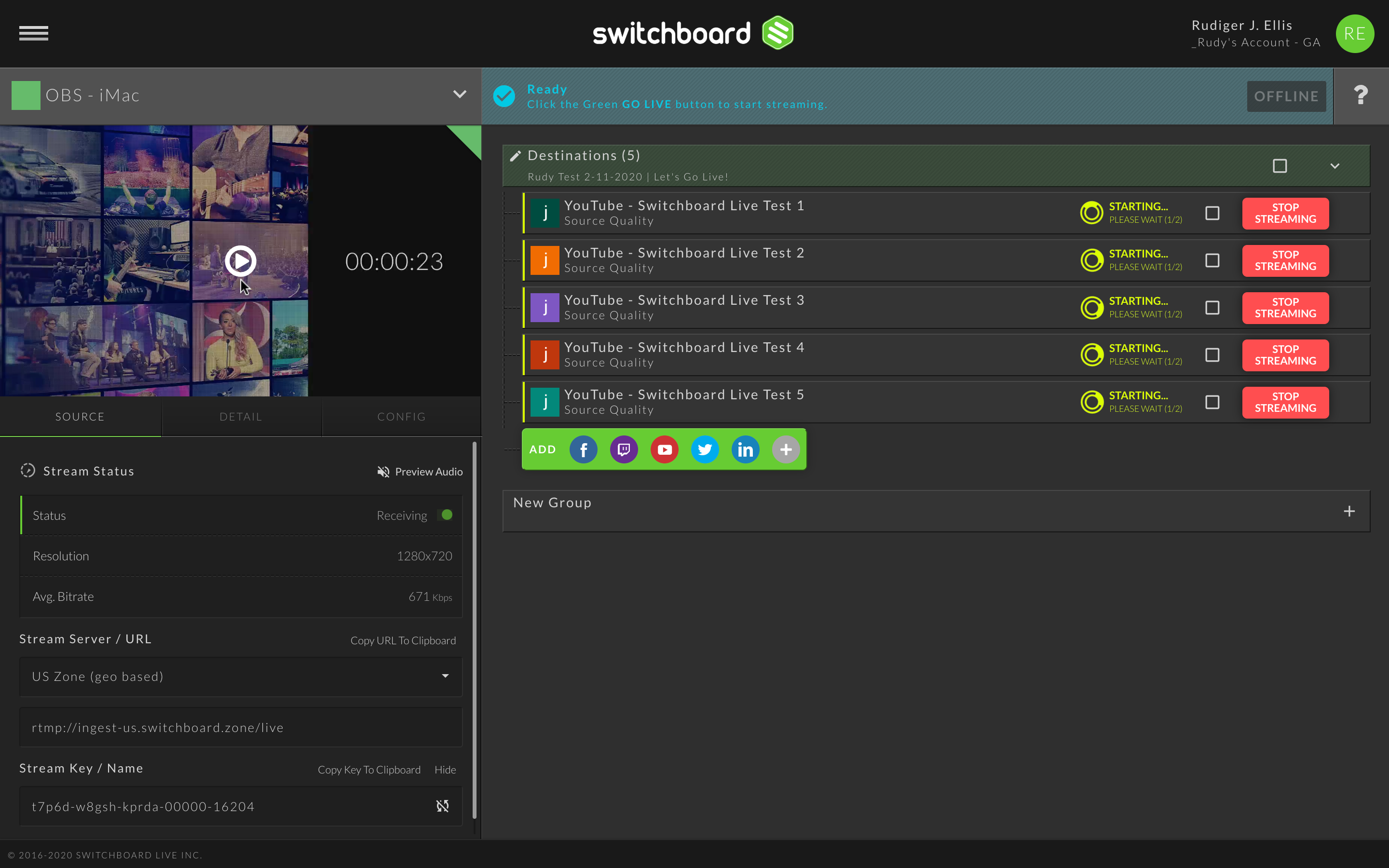 Propagating: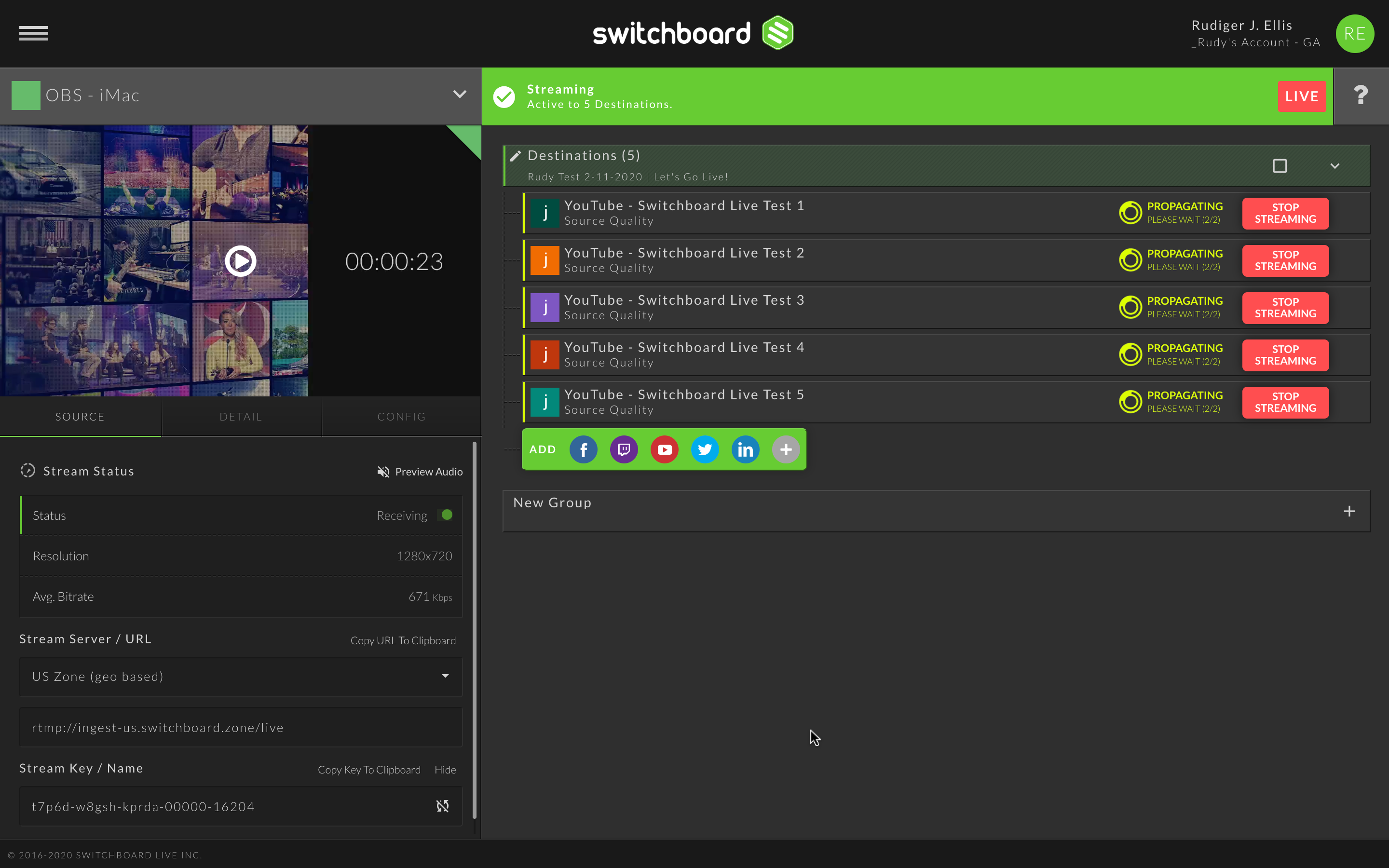 YOU ARE LIVE!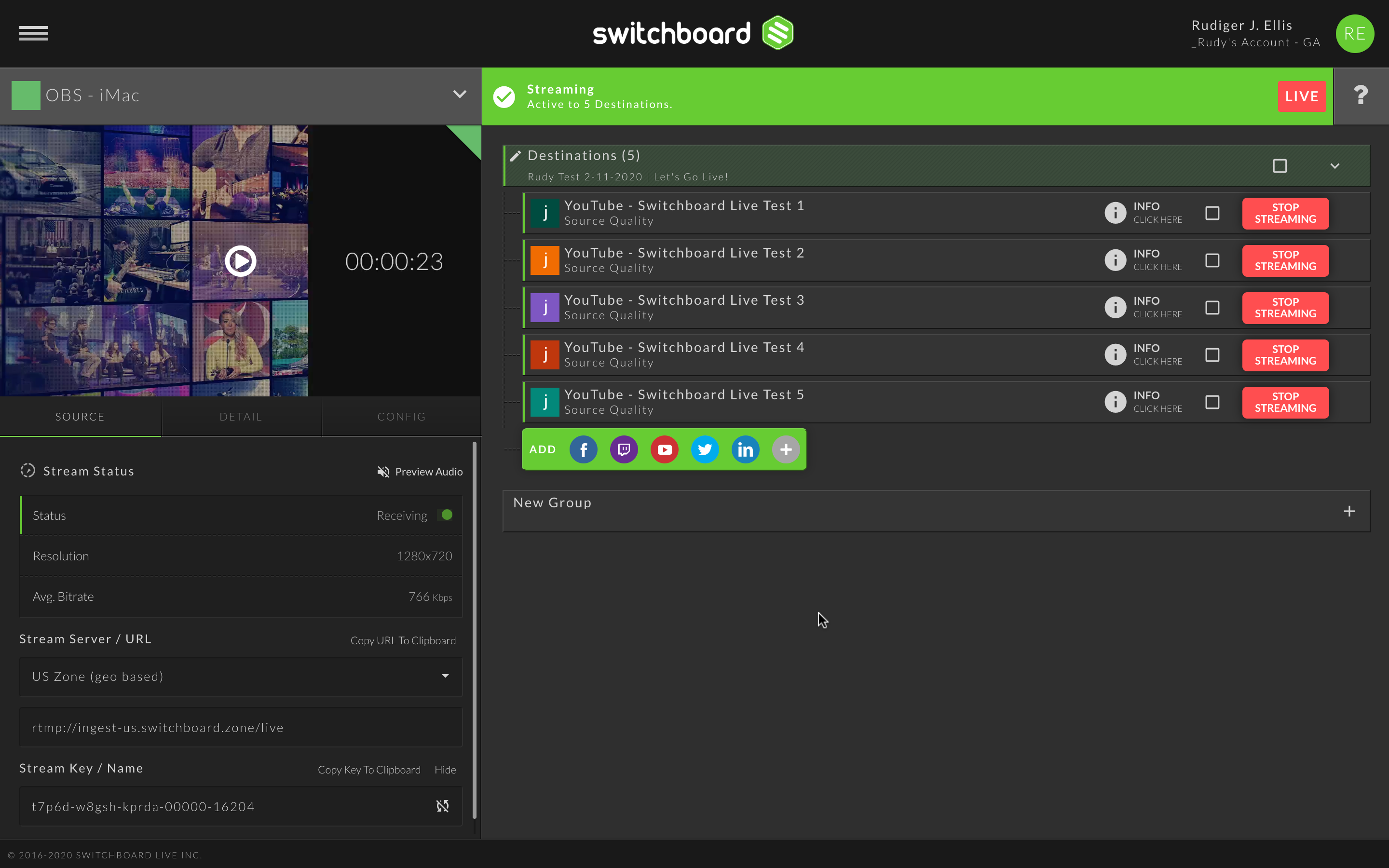 We told you that you can do this!
---
Did you hear? You can now Go Live with the Switchboard's AutoStart Feature!
This feature will allow you to automatically start multistreaming to your destinations simply by starting the live stream video on your encoder. Saving you the extra step of pressing the Go Live button.
Read about it HERE and give it a try!