Welcome to the Party!
Did you receive an invitation to join a Switchboard Cloud Account?

You must accept the invitation and log into your Switchboard Cloud Account to have full access as an administrator of the account you have been invited to.
Administrators of a Switchboard Cloud Account can perform the same functions as the account owner.
Administrators will NOT be able to
Change the Stream Key in the Encoder workflow.

Invite other team members.
---
Follow the steps below to become a Team Member of a Switchboard Cloud account.
STEP 1
Open the emailed invitation sent to you from Switchboard Live.
Click Reset Password.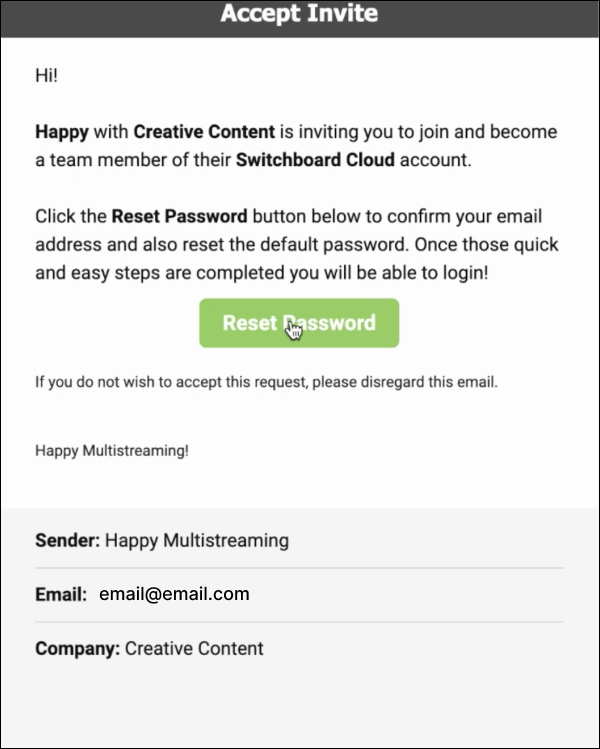 STEP 2
A new window will open, asking you to reset your password.
Type in your email address. Click the green button SEND PASSWORD RESET EMAIL.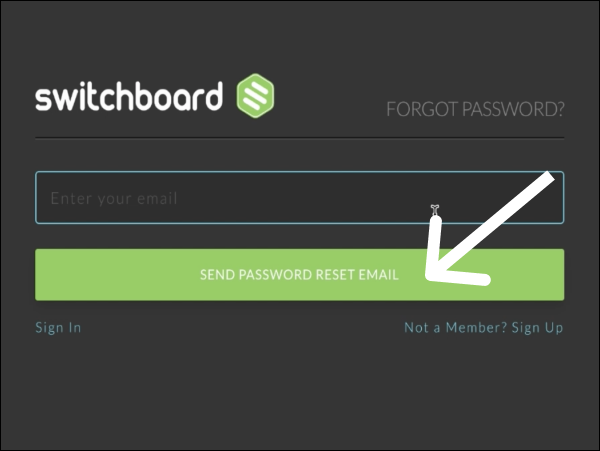 STEP 3
You will receive a new email asking you to reset your password.
Click the Password Reset button.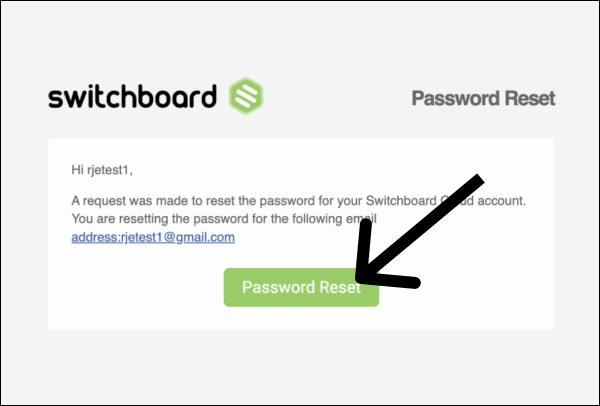 STEP 4
A new window will open.
Enter your email address and provide a password.
Click the Green "RESET" button.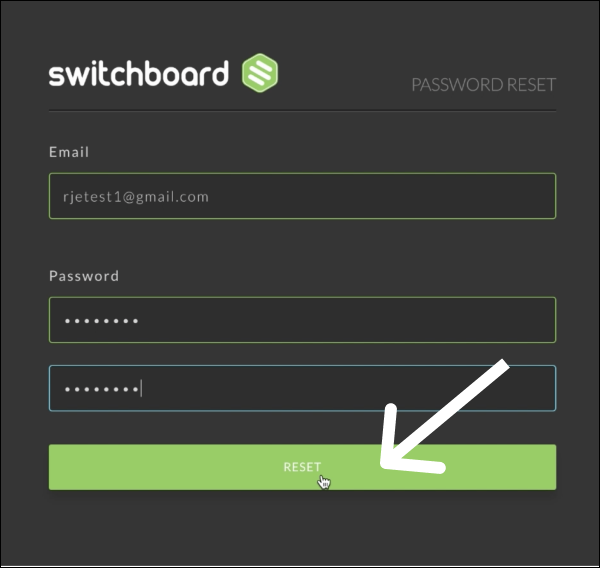 STEP 5
A confirmation screen will open.
Use the CLICK HERE TO LOG IN button.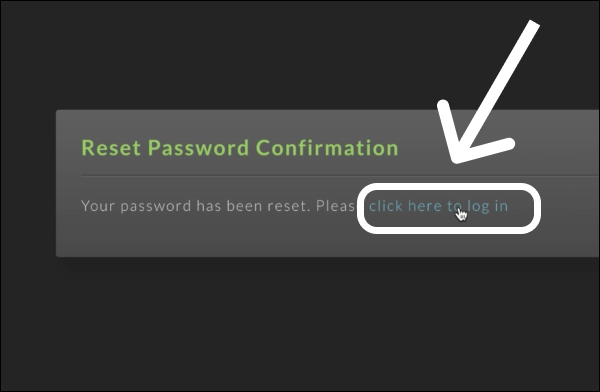 Log into your Switchboard Account with the email and password.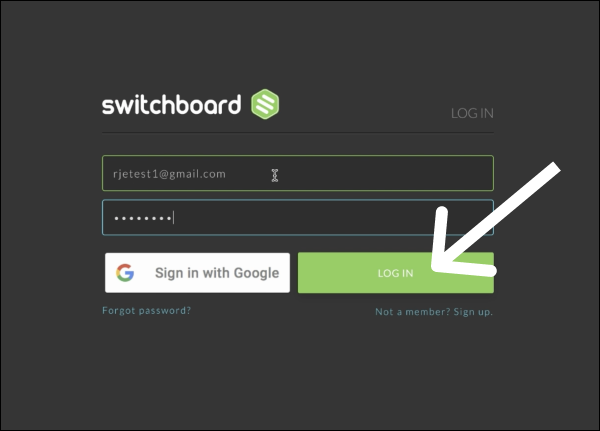 ---
Congratulations! Now you are part of the Team!
---
Now that you are logged into Switchboard Cloud
Click on the upper right to see account details.
A drop-down menu will display the following:
Name of your Account.

List of accounts you have access to.

Subscription plans for each account.
IMPORTANT NOTE: Always ensure that you are working in the appropriate Switchboard Cloud Account before making any changes to the Workflow or Going Live.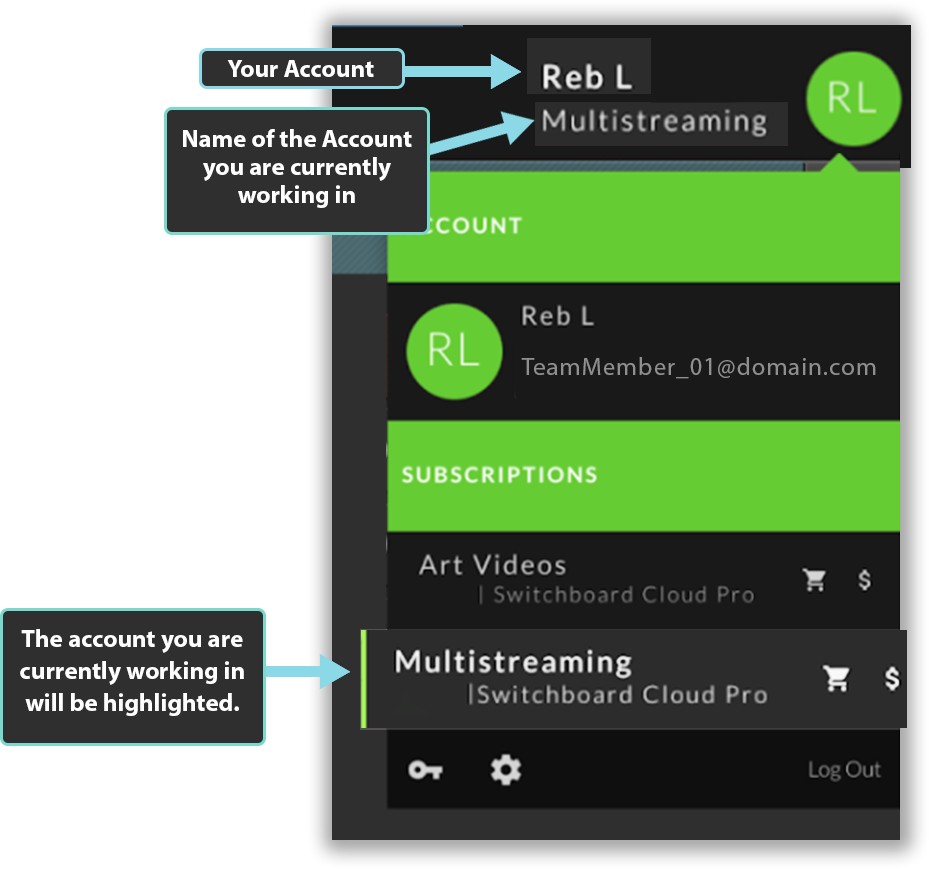 Please check out our Starting Guide to teach you how to use Switchboard Cloud.