Welcome to the Party!
Did you receive an invitation to join a Switchboard Cloud Account?

You must accept the invitation and log into your own Switchboard Cloud Account in order to have full access as an administrator of the account that you have been invited to. You will need to sign up for your own account if you do not have one.
Administrators of a Switchboard Cloud Account are granted with the same permissions as the account owner except the following:
Ability to change the Stream Key in the Encoder workflow
Follow the steps below to get started
Open the e-mailed invitation that was sent to you and click Accept Invitation.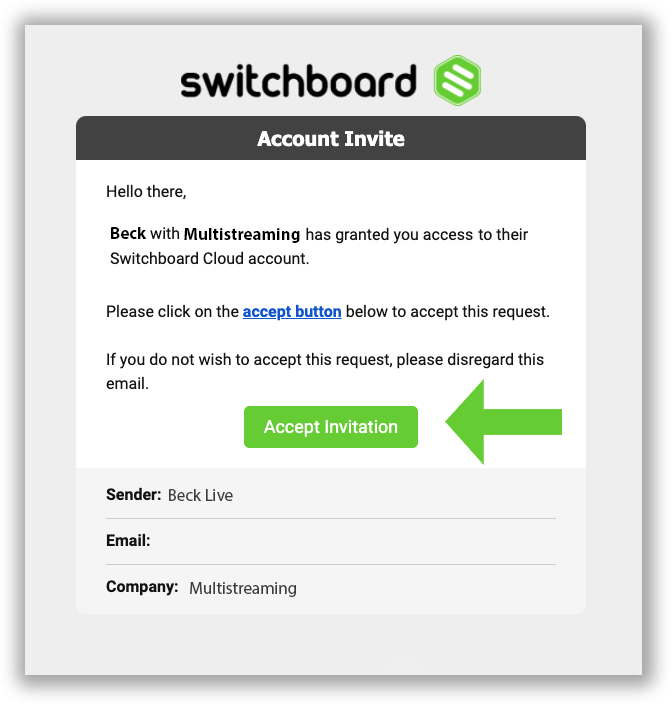 Sign-up or log into your own Switchboard Cloud Account.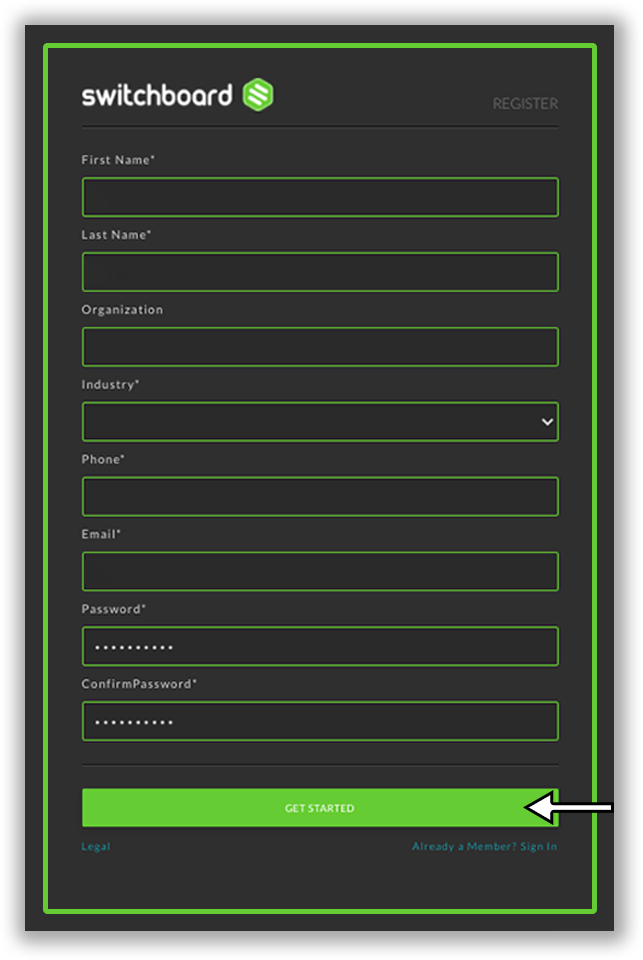 Now that you are logged into Switchboard Cloud
Click on the upper right to see account details.
A drop down menu will display:
Name of your Account

Names of the accounts that you have access to

Subscription plans for each account.
IMPORTANT NOTE: Always make sure that you are working in the appropriate Switchboard Cloud Account before making any changes to the Workflow or Going Live.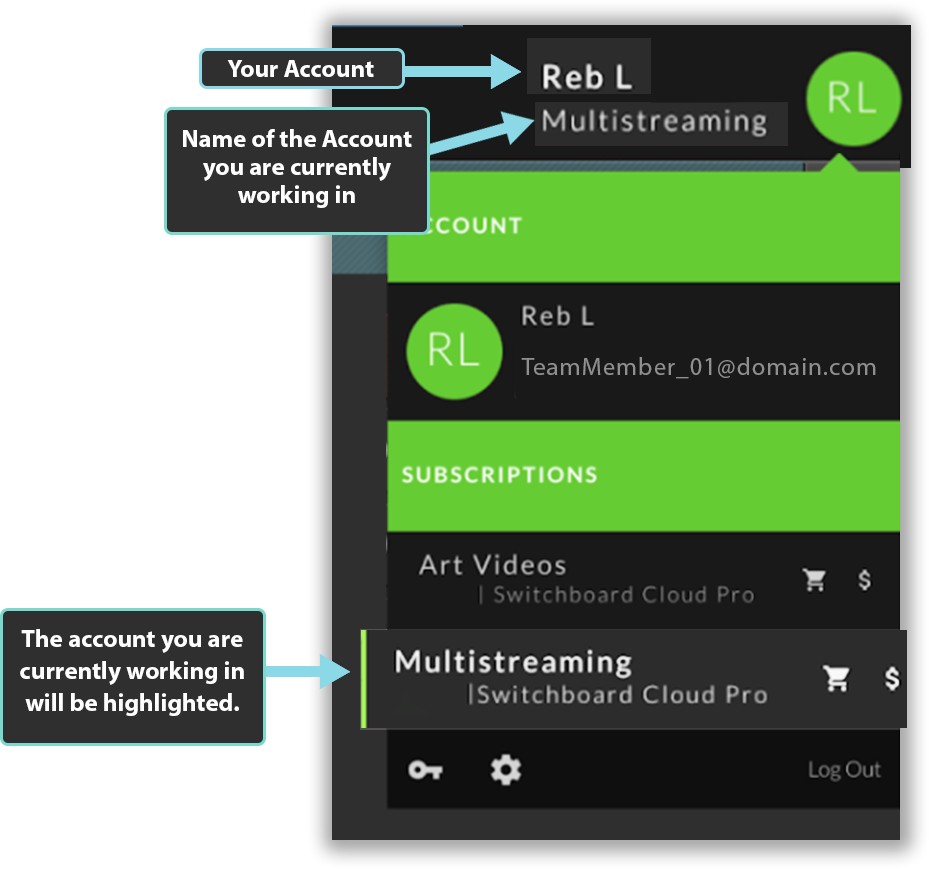 You are now ready to have a multistreaming Party!
Please check out our Starting Guide to teach you how to use Switchboard Cloud.