This support article will walk you through the steps to add a Custom RTMP as a Destination inside of Switchboard.
Switchboard supports live streaming via custom RTMP.
Quick step-by-step video:
---
Step-by-step instructions:
---
STEP 1
Press the PLUS icon located at the bottom of the destination group.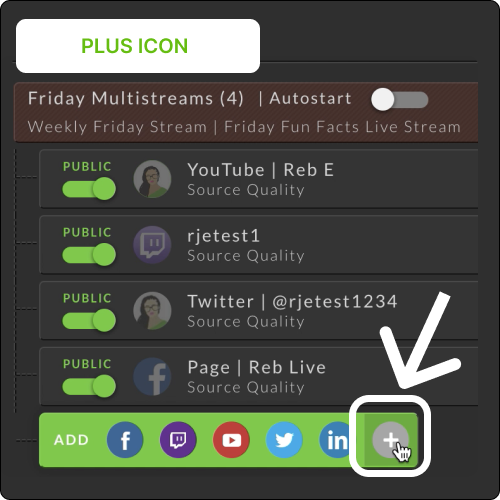 STEP 2
Select New Destination.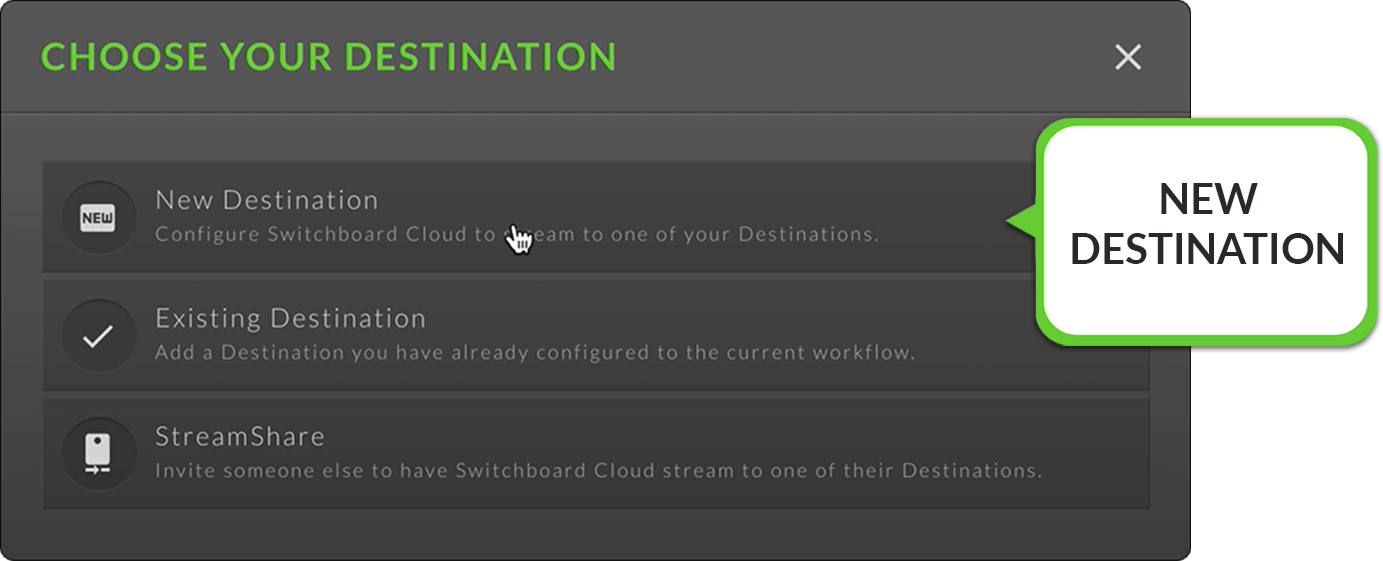 STEP 3
Select RTMP from the list.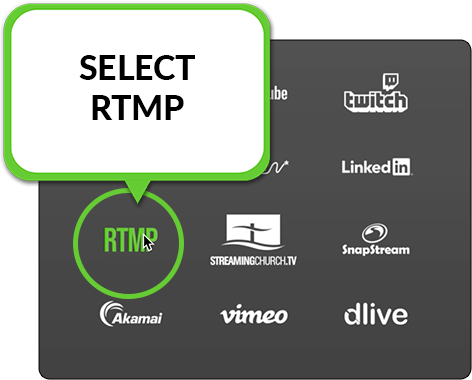 ---
Grab the Streaming Details from the Destination
---
When connecting your live video source to a destination, you need two main pieces of information provided to you by the destination provider and necessary when streaming live video.
The first item may be called any of these terms

"Server URL", "Stream URL", "RTMP URL", or "RTMP Address."


They usually start with "rtmp://" or "rtmps://"



The second item is called the Stream Key on the majority of platforms.

STEP 4
Paste the Server URL in the top field.
Paste the Stream Key into the second field.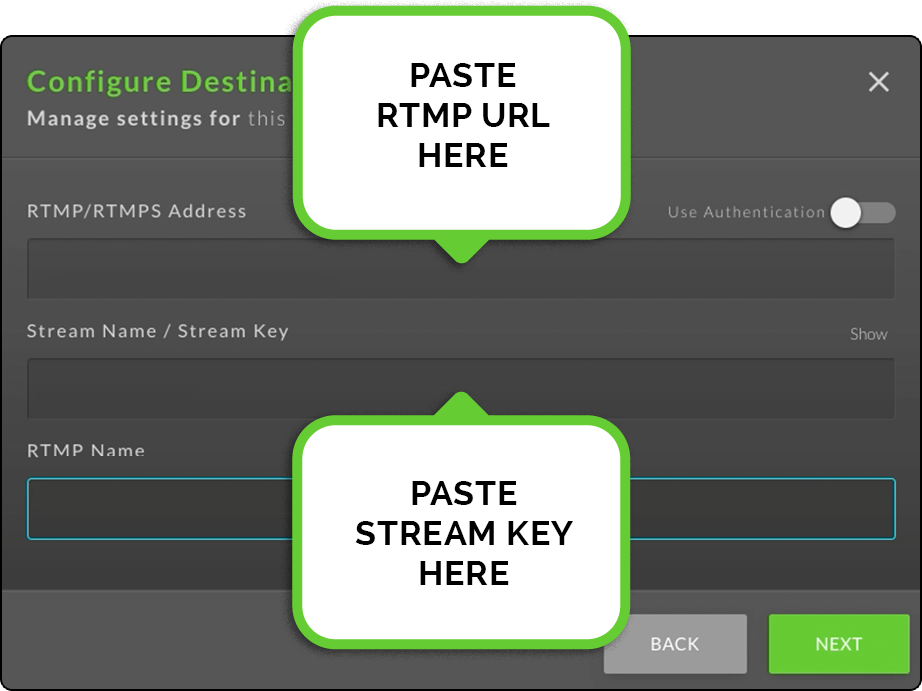 STEP 5
Give the Custom RTMP destination a name in the third field.
Hit the green NEXT button.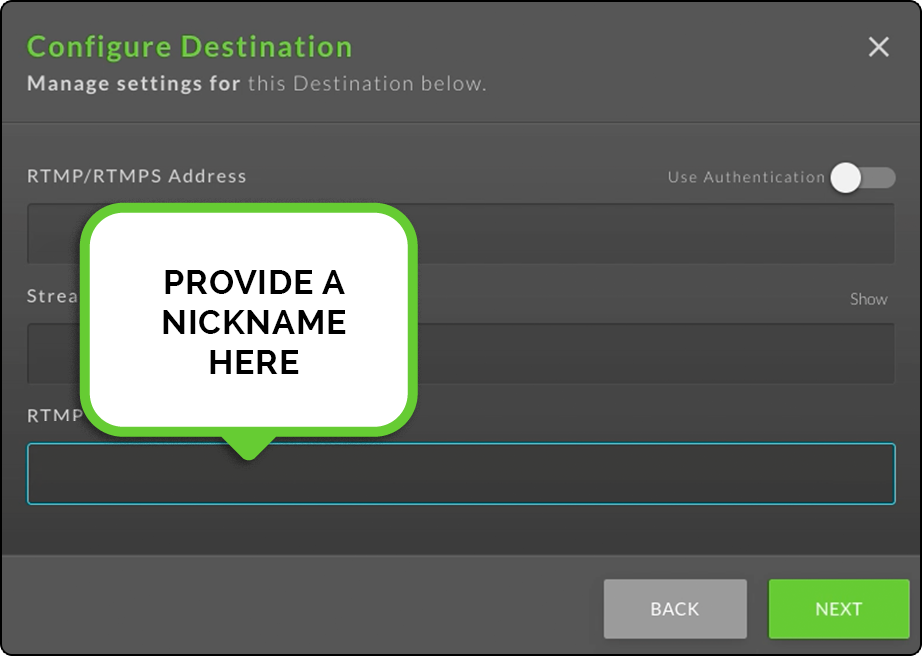 ---
High Five! You have successfully added a Custom RTMP Destination to your Switchboard Cloud account.
---
---
Authentication Settings
---
Some destinations require a Stream Username and password.
Enable the "Use Authentication" button.

The Stream Username and Stream Password fields will display.

Fill in the appropriate credentials.

Give the destination a name.

Hit the green NEXT button.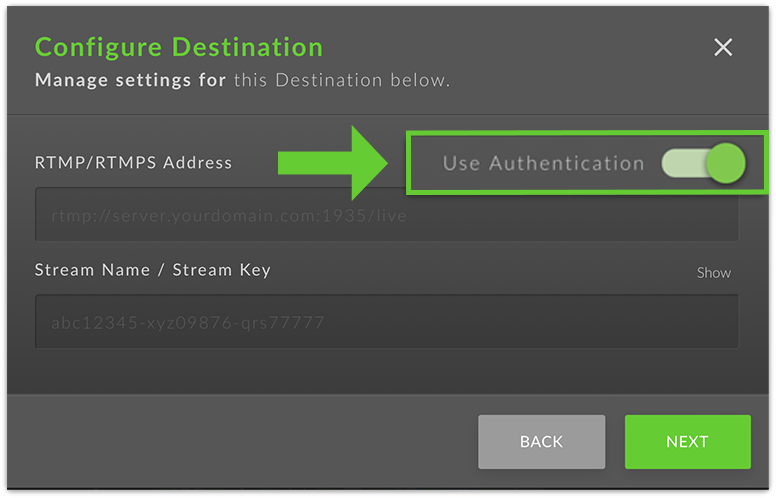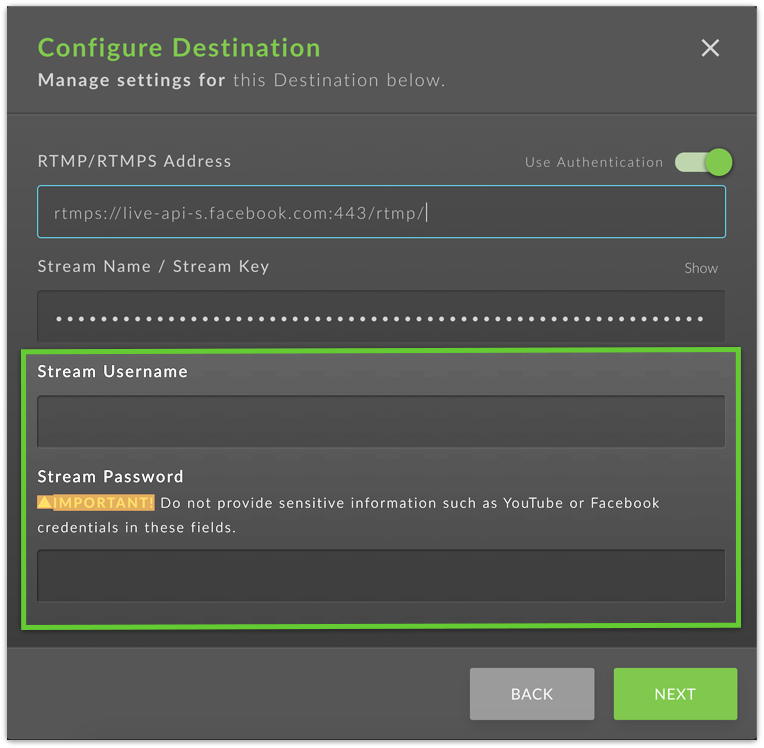 ---
RTMP destinations worth exploring
---

---

---

---