This support article will walk you through the steps to add a Custom RTMP as a Destination inside of Switchboard.
Switchboard supports live streaming via custom RTMP.
Quick step-by-step video:
---
Step-by-step instructions:
---
Click add Destination.




Choose New Destination.




Choose RTMP from the list.




Copy the RTMP/RTMP Address and Stream Name/Stream Key info from your destination and paste into their respective fields. Hit the green NEXT button.




High Five! You have successfully added a Custom RTMP Destination to your Switchboard Cloud account.

---
Authentication Settings
---
Some destinations require a Stream Username and password.
Enable the "Use Authentication" button.

The Stream Username and Stream Password fields will display.

Fill in the appropriate credentials. Hit the green NEXT button.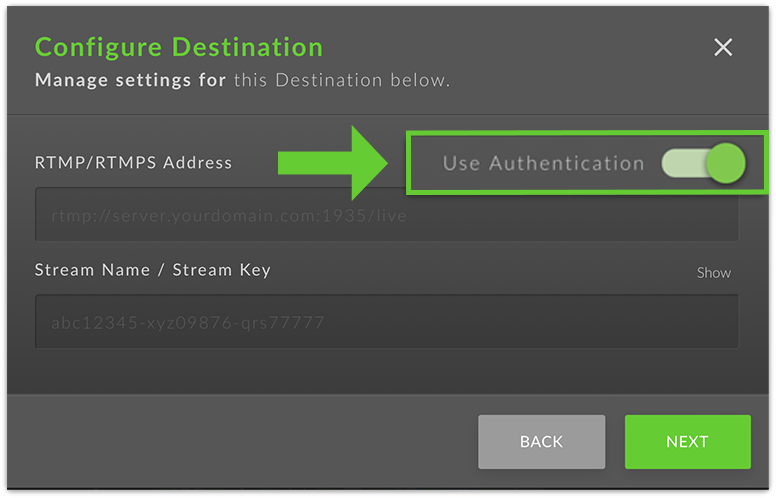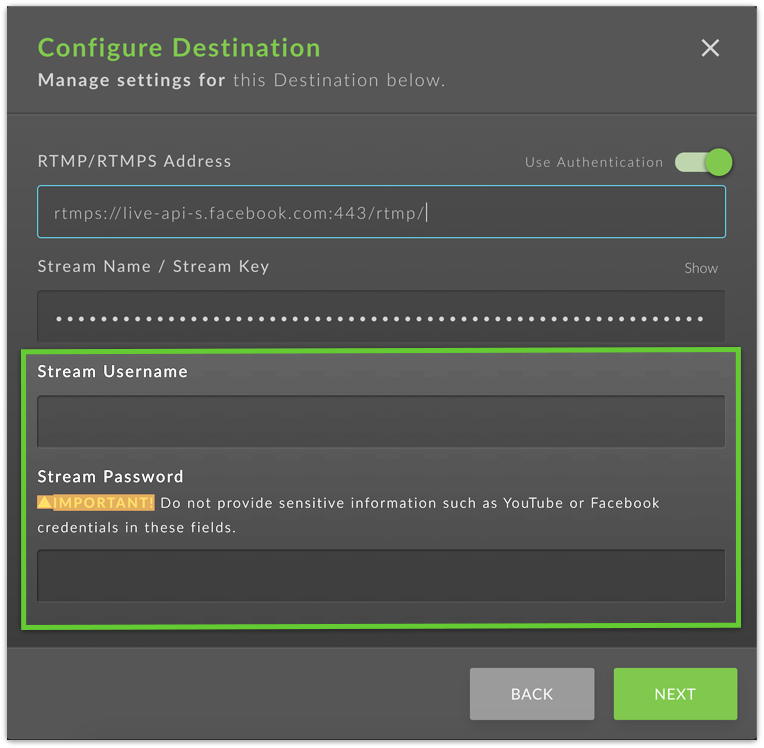 ---
RTMP destinations worth exploring
---

---

---