In this support article, you'll learn how to add a custom RTMP destination directly in a destination group in your Switchboard Cloud Account.
Switchboard supports live streaming via custom RTMP.
---
Check out this quick video or read the step-by-step instructions below.
Let's Begin!
---
Grab the Streaming Details from the Destination
---
When connecting your live video source to a destination, you need two main pieces of information provided by the destination provider and necessary when streaming live video.
The first item usually start with "rtmp://" or "rtmps://" and may be called any of these terms:
"Server URL"
"Stream URL"
"RTMP URL"
"RTMP Address"
The second item is called the Stream Key on the majority of platforms.
I

t is usually a combination of random letters, numbers, and symbols.
Once this information is ready, you can add it to your Switchboard Cloud account.
---
In your Switchboard Cloud account, navigate to the desired destination group.
Click the RTMP icon located at the bottom of the destination group.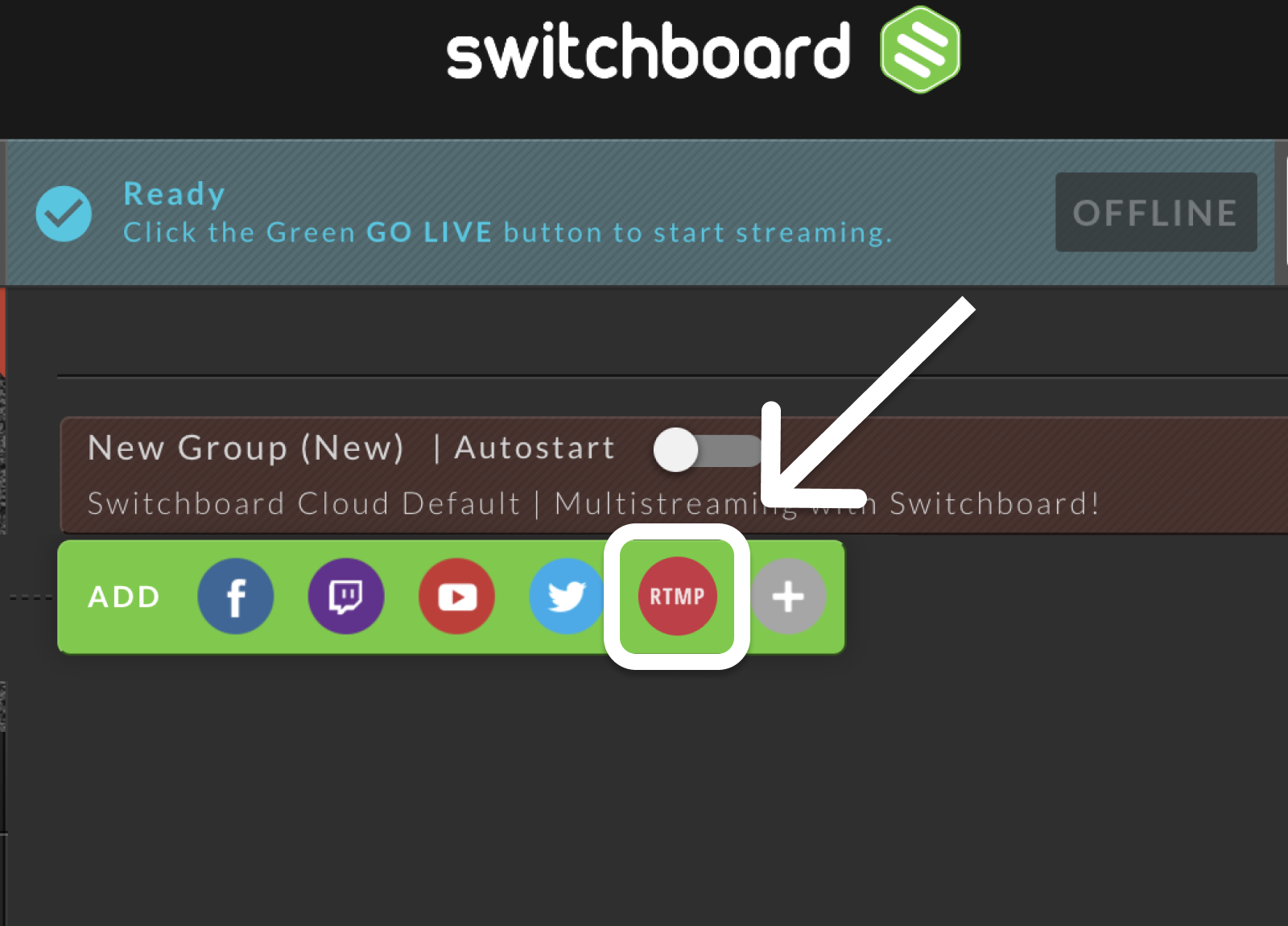 Paste the RTMP URL in the top field.
Paste the Stream Key into the second field.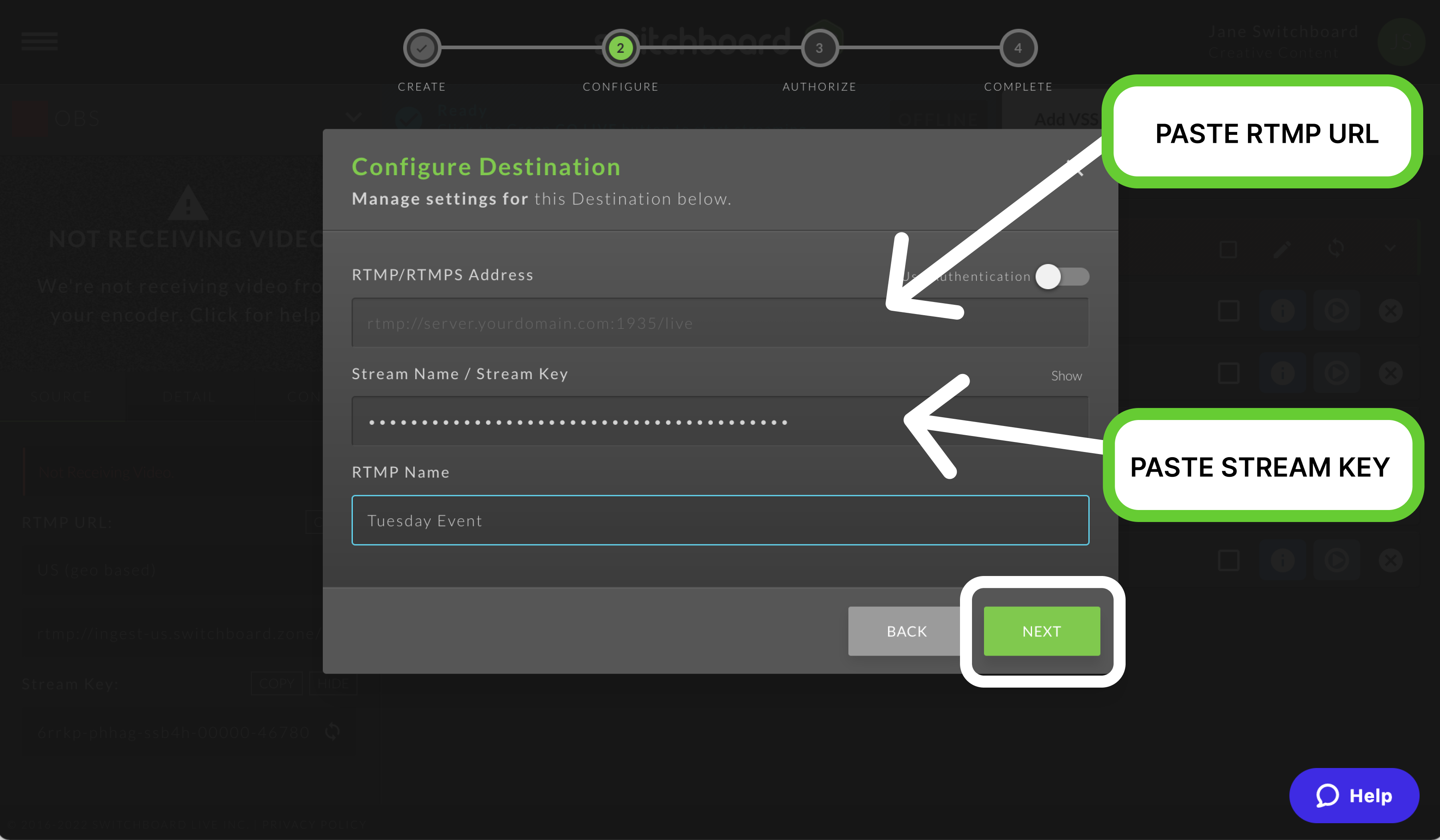 Give the Custom RTMP destination a nickname in the third field.
Hit the green NEXT button.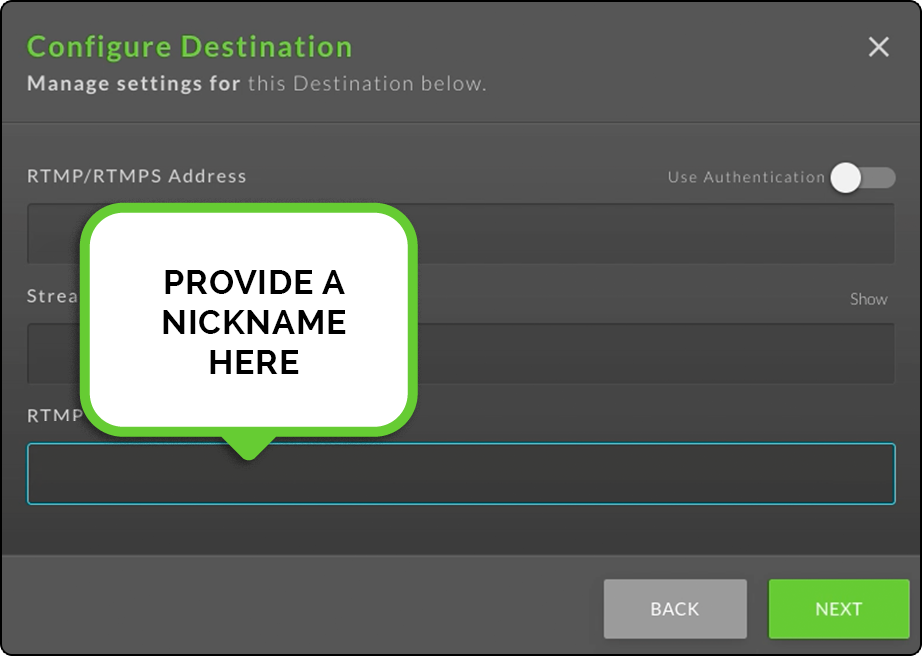 ---
High Five! You have successfully added a Custom RTMP Destination to your Switchboard Cloud account.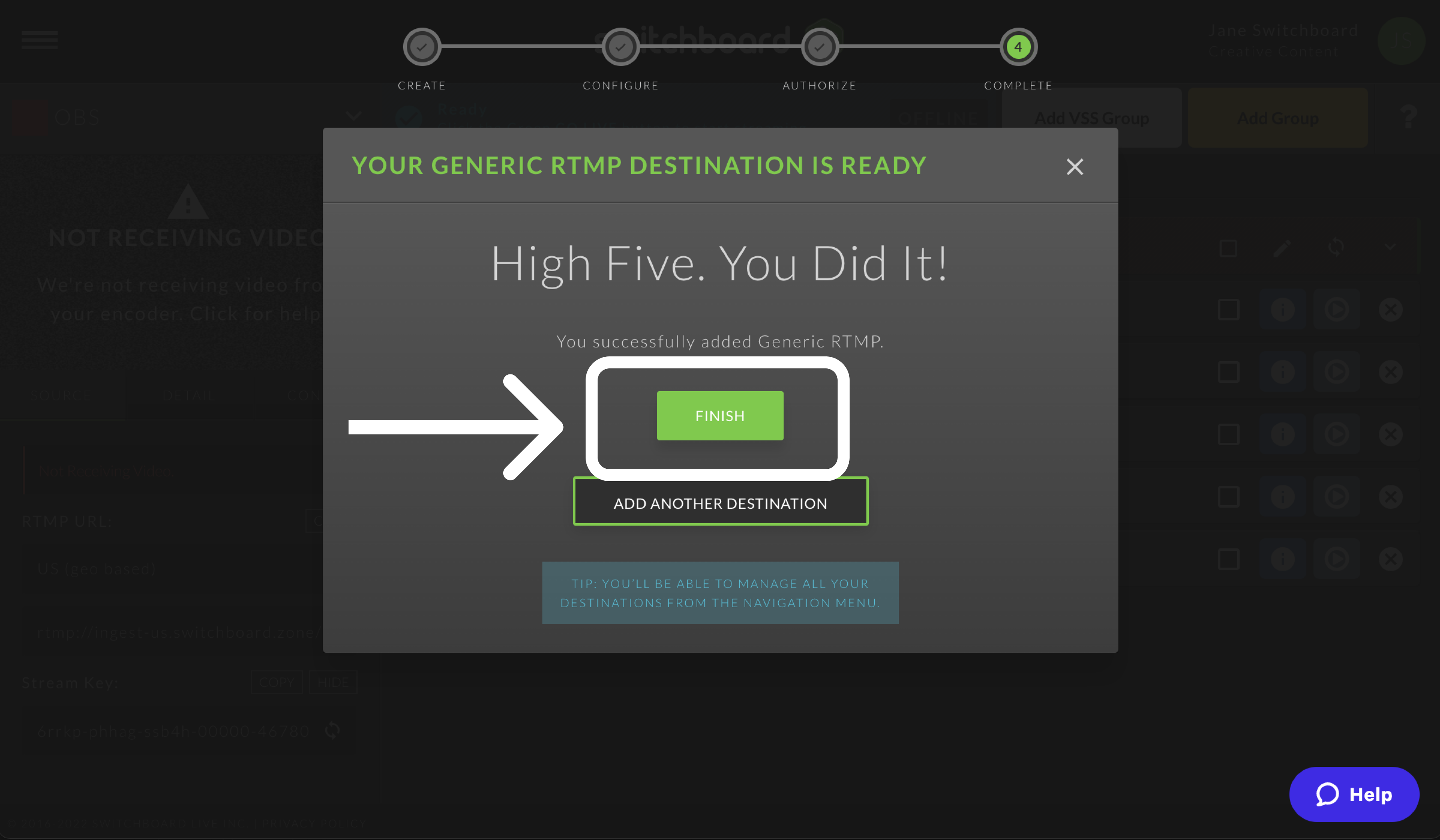 You can now close the window by clicking FINISH or add another destination by clicking the ADD ANOTHER DESTINATION button.
---
RTMP destinations worth exploring
---

---

---

---