This article goes over how to see and navigate your videos between YouTube studio and Youtube Live Control Room. YouTube Studio has two sections YouTube Studio and YouTube Live Control Room.
When you open Youtube Studio you can view the list of videos saved to your channel. To access your content look to the menu on the left.
Select Content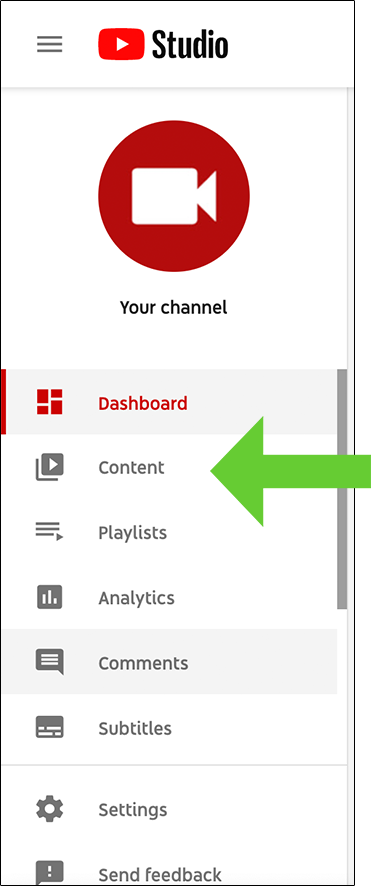 The list of videos will display to the right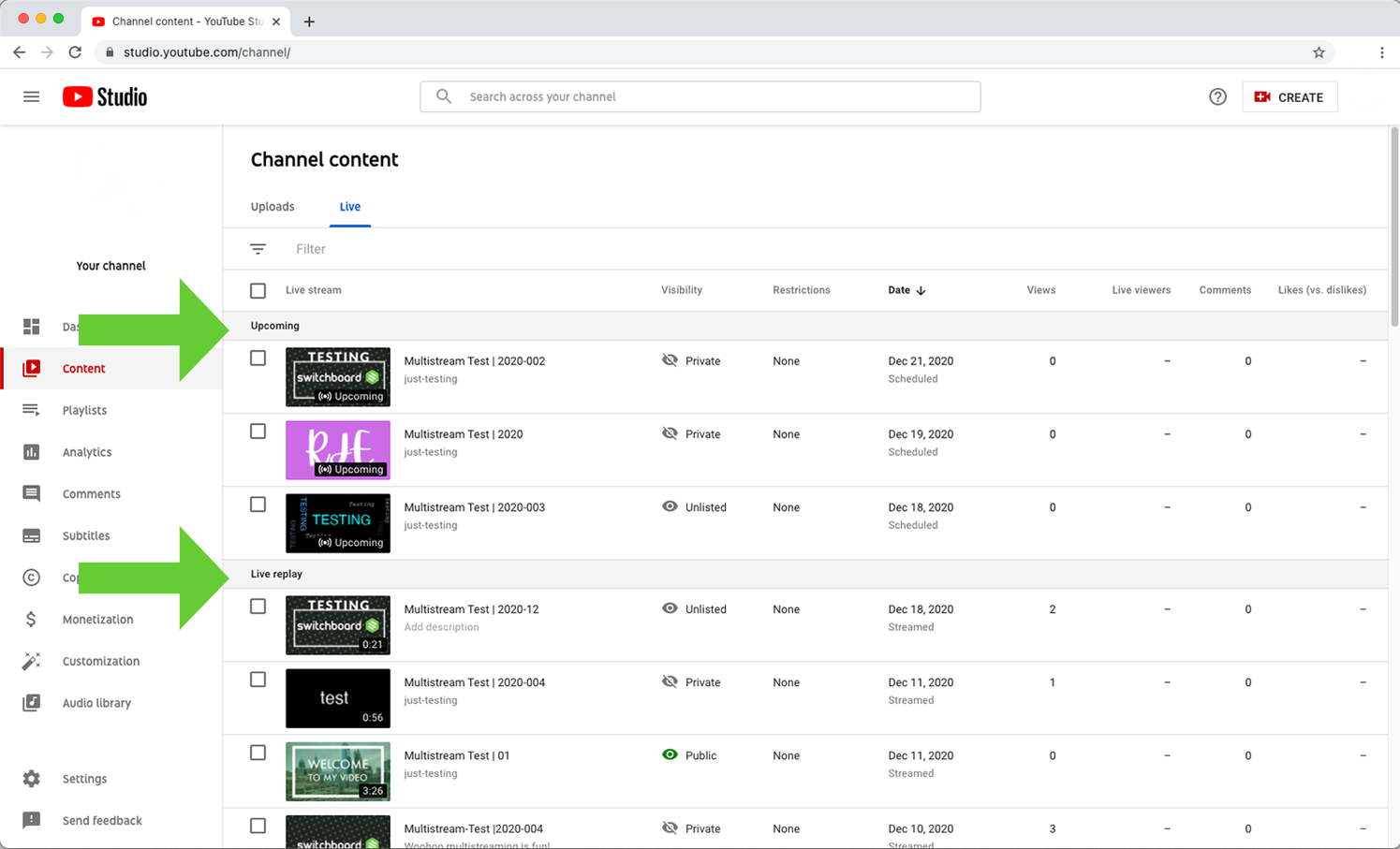 There are Two tabs at the top
UPLOADS AND LIVE


Select the Live tab to access your Live videos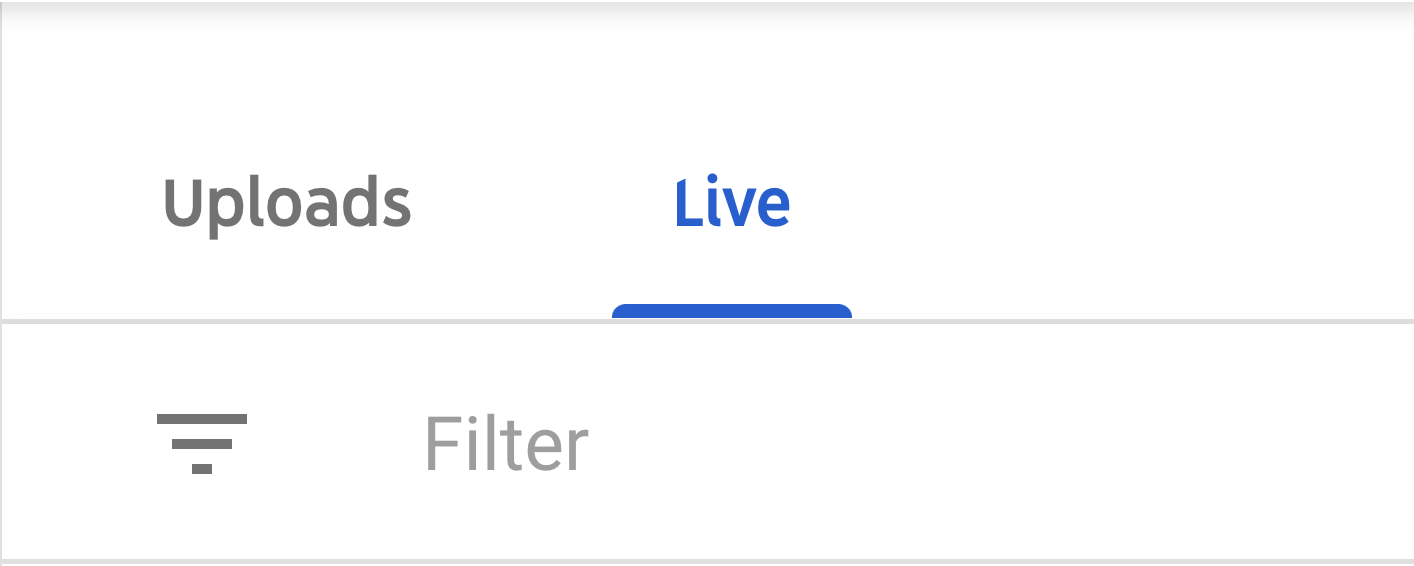 The Live tab is split into two sections "Upcoming" and "Live Replay"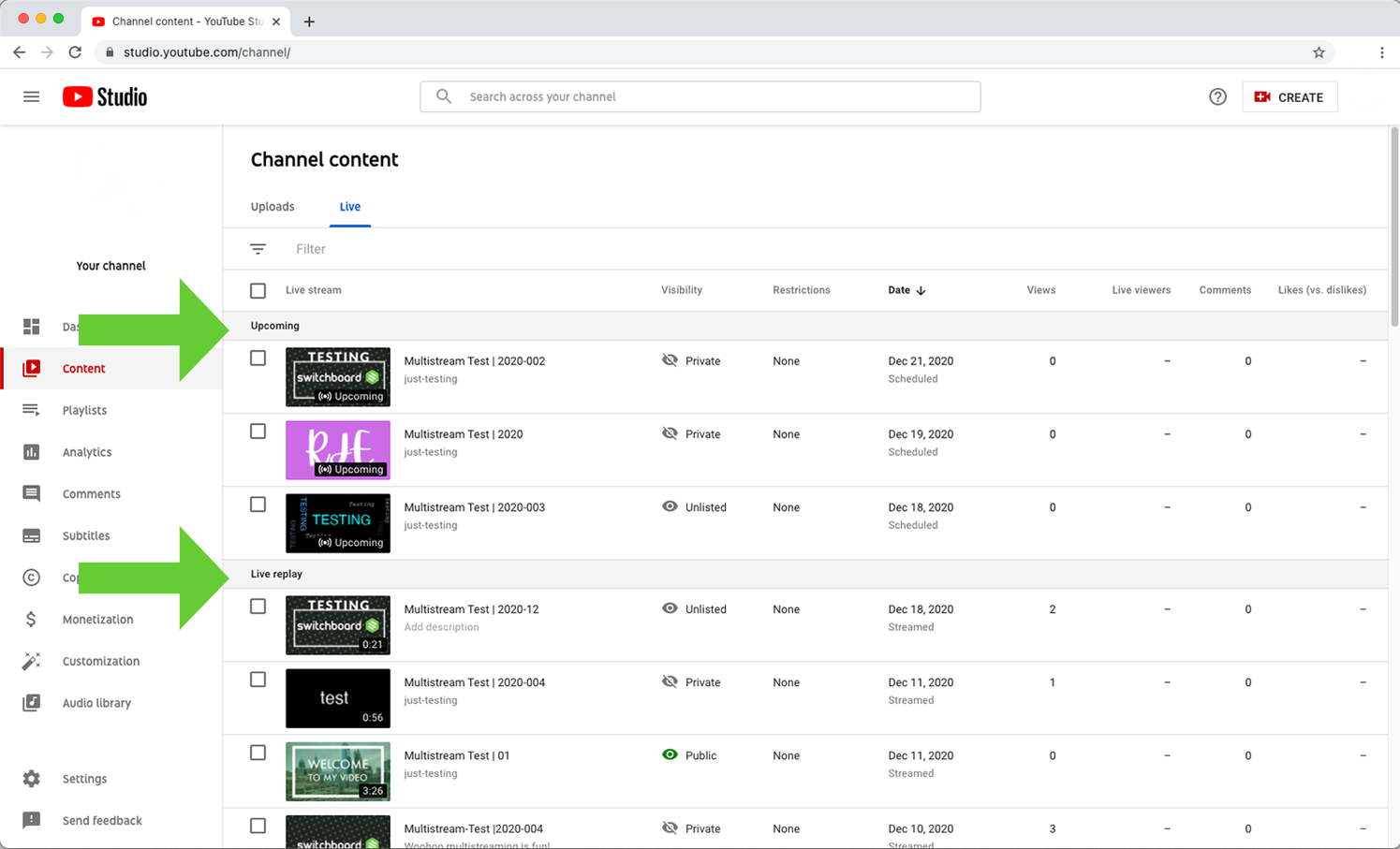 "Upcoming" Section is a list of scheduled videos and live steams currently in progress.
"Live Replay" section lists all past live videos.
In the Upcoming section
Hover over a video to bring up more options, clicking on the icon will open a new page.
Details, Analytics, Live Control room, and three dots.
NOTE: Live Replay section does not display same options when you hover over it.




Details: The details page has the video title, description, upload thumbnail, visibility, shareable link, update schedule, etc.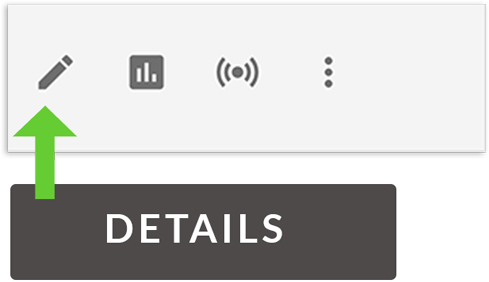 Analytics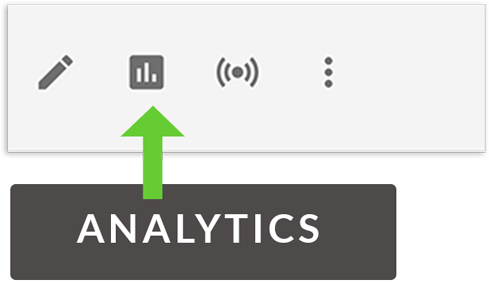 Access the "the Live Control Room"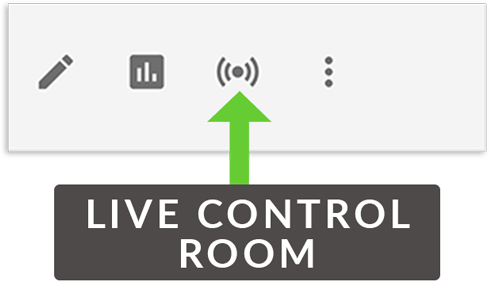 When you are in the live Control Room
To access the list of upcoming videos click on the manage tab located to the left.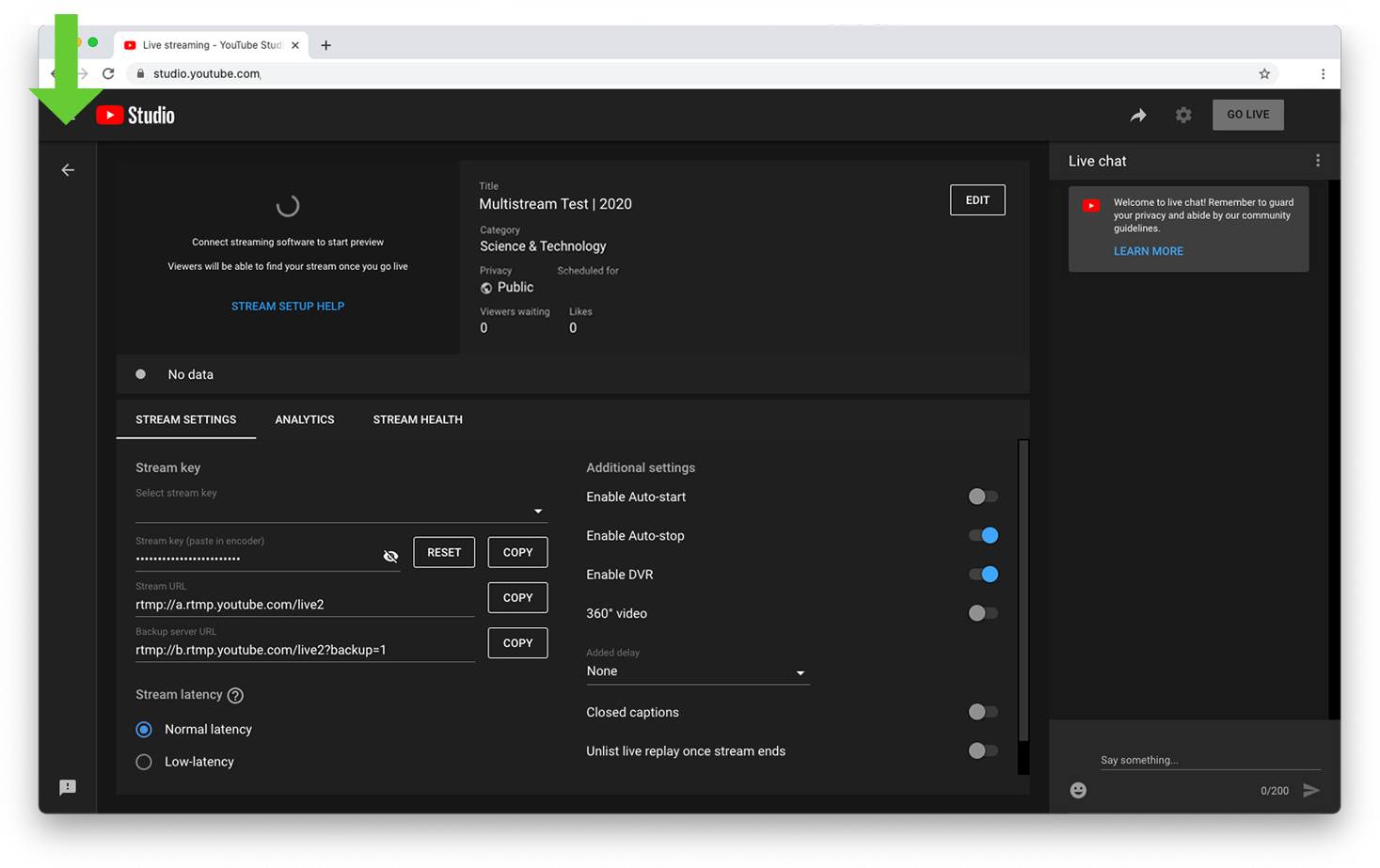 You will see three icons: STREAM, WEBCAM, MANAGE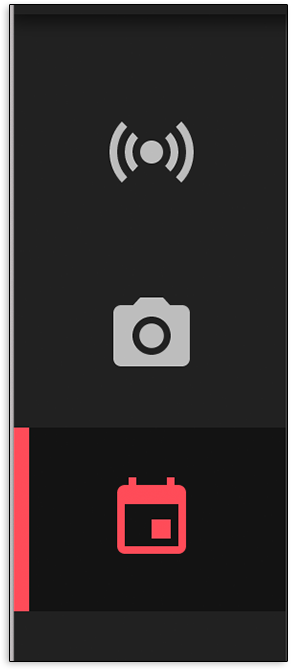 Manage: lists all of your upcoming streams.
These are listed chronologically by date, oldest at the top.

NOTE:This is in the reverse order compared to the Studio page, which lists the most recently scheduled streams at the top of the list.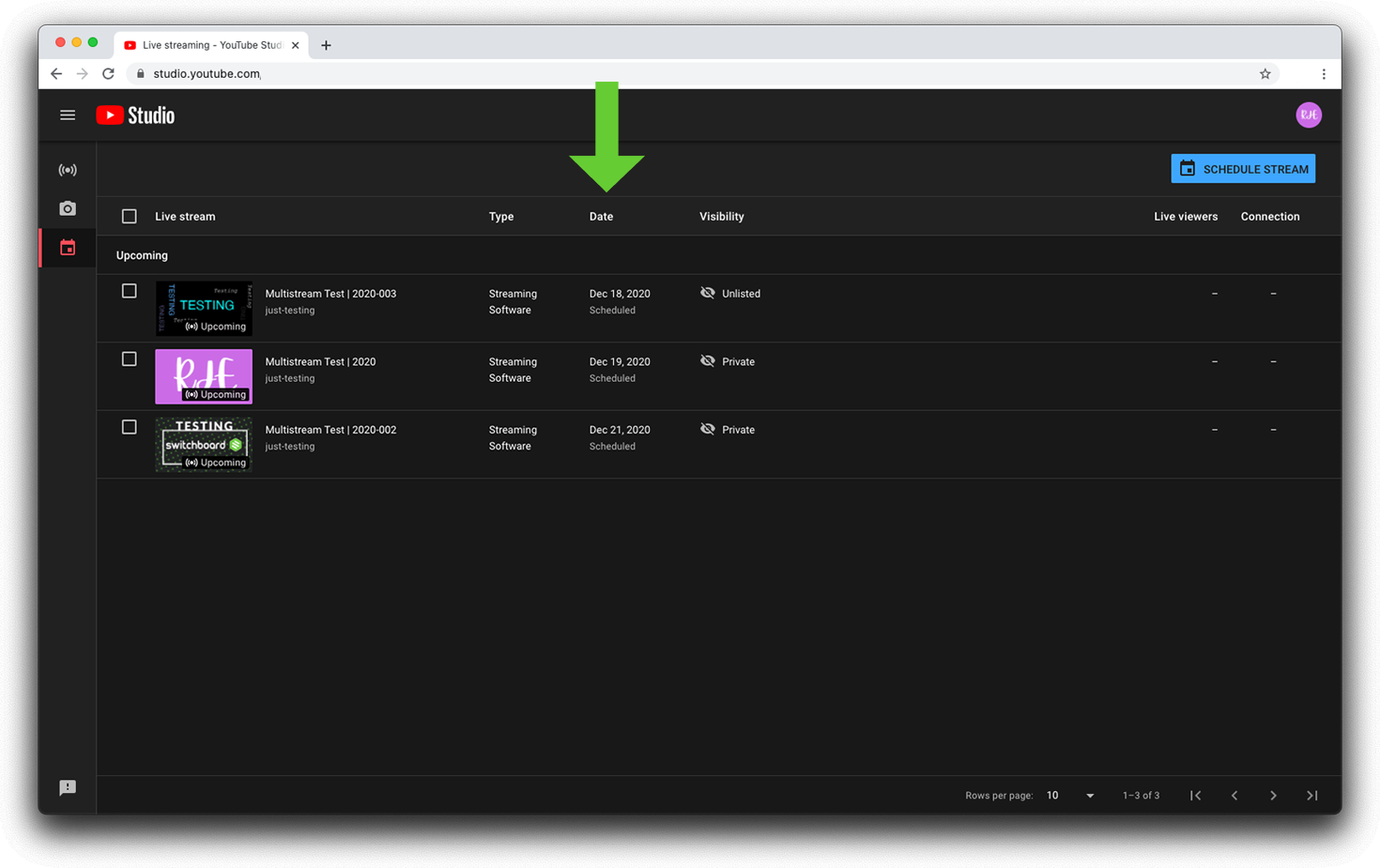 In the Youtube Control Room
You can edit the stream information for your videos.
The Stream key and Server URL are found under the preview monitor.