Add a Title to your live stream by using the Switchboard Cloud Template feature.
Click this link : Templates to access the Template page in your Switchboard Cloud Account.
Learn how to create and apply a template to your destination group:
Save yourself time by creating a template that contains the Title, Description and metadata for your upcoming stream. Apply the template to multiple destinations in two easy steps.

With the template feature, you no longer need to copy and paste the same metadata for each individual destination.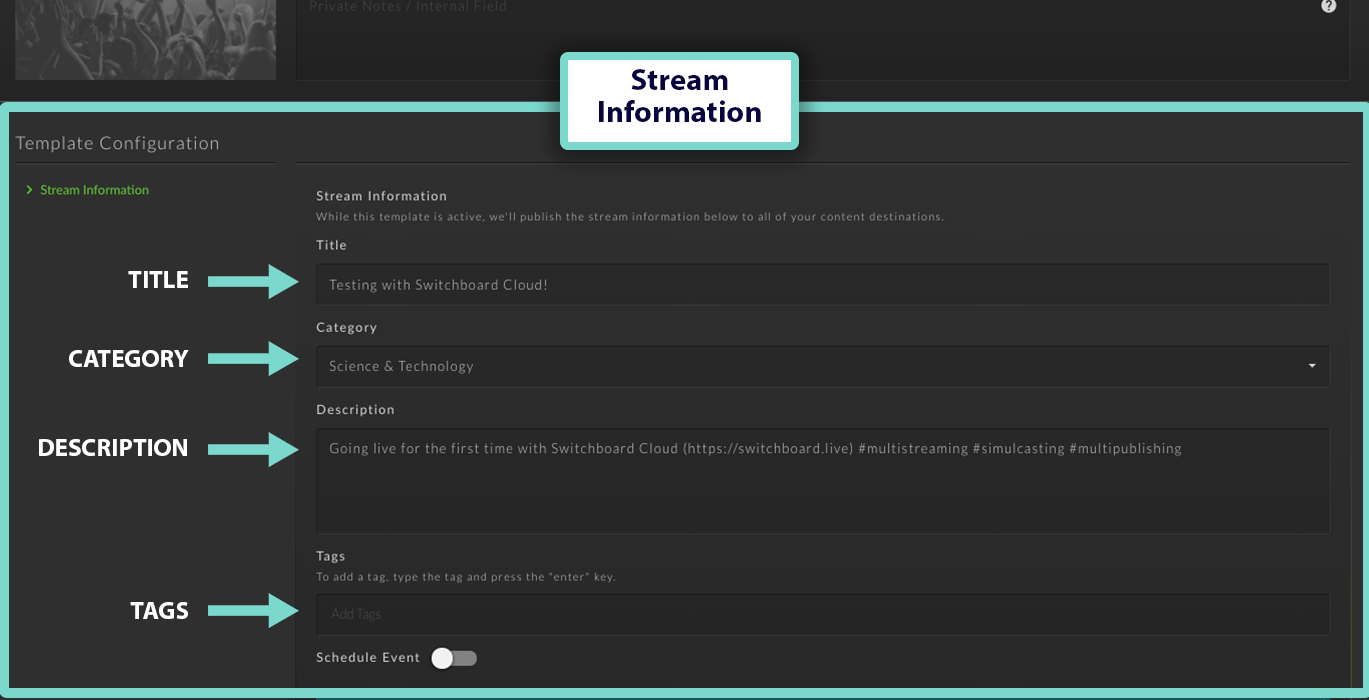 When you GO Live, the Title, Description, and Hashtags will be applied to all the destinations at the same time. You can even make updates in real time during the live stream.