This article goes over the steps on how to add a Facebook profile, page, or group as a custom RTMP to your Switchboard Cloud Account.
Watch the step-by-step videos below:
Open Facebook Live Producer or click this link: Facebook Live Producer


STEP 2
On the left side panel, choose the appropriate Facebook profile, page, or group.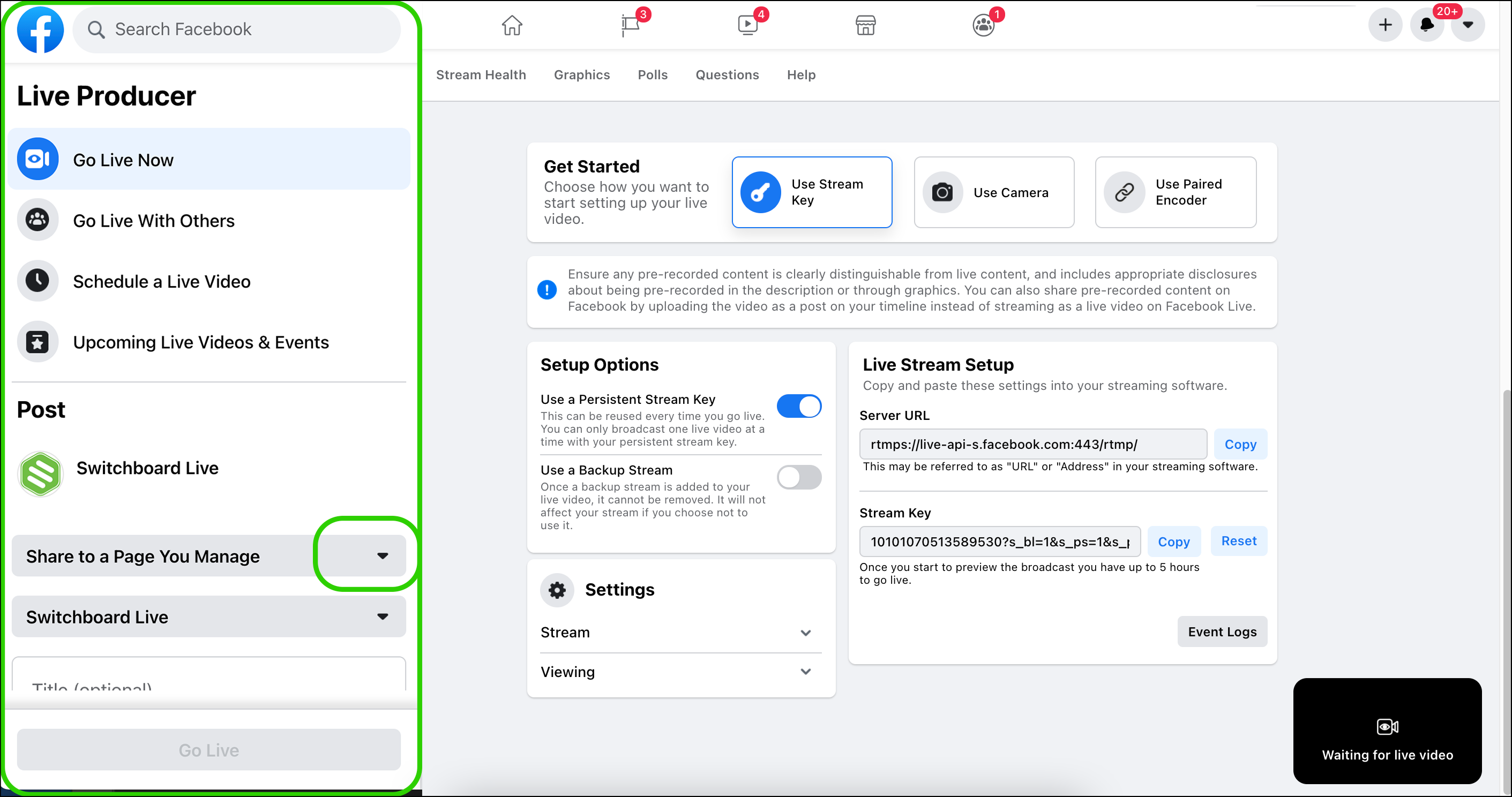 STEP 3
Make sure Use Stream Key is selected.

STEP 4
In the middle panel scroll down to the Streaming Set up.
STEP 5
Enable User Persistent Stream Key.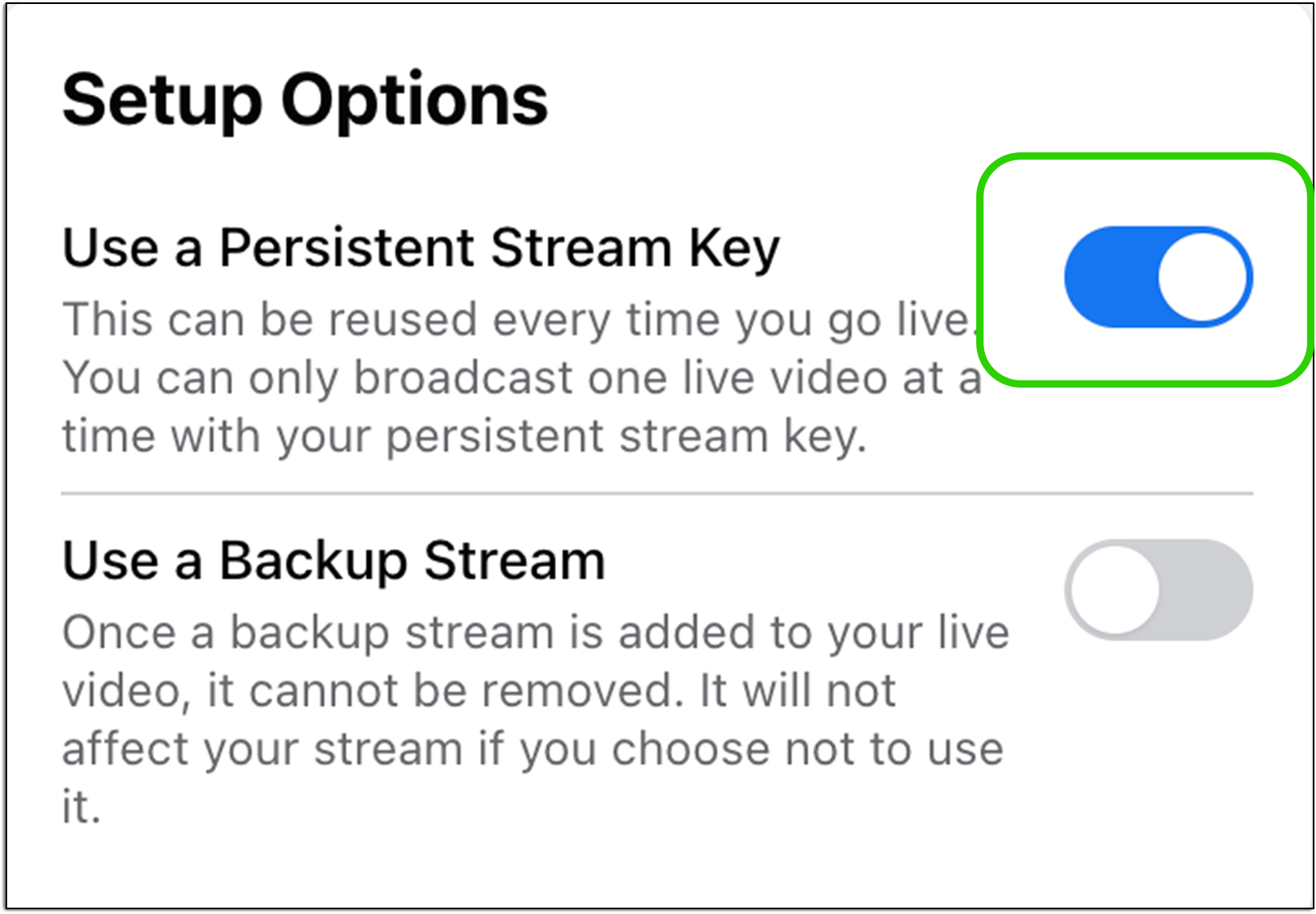 Step 6
In the Facebook Live Stream Set-up Panel, copy the Server URL and Stream key and paste them into appropriate fields inside of Switchboard Cloud.

Read this article to learn how to Add a Custom RTMP Destination to your Switchboard Cloud Account.

Add the Facebook Destination as a Custom RTMP into your Destination Group.



When it is time to Go Live
STEP 1
FIRST, OPEN Facebook Live producer BEFORE sending the video from Switchboard.

STEP 2
Open Switchboard Cloud, when the video is present in the confidence monitor, start streaming to the Facebook Custom RTMP destination.

STEP 3
Once the video is showing in the Facebook Live Preview window, you can press the GO LIVE button located in the lower left-hand corner.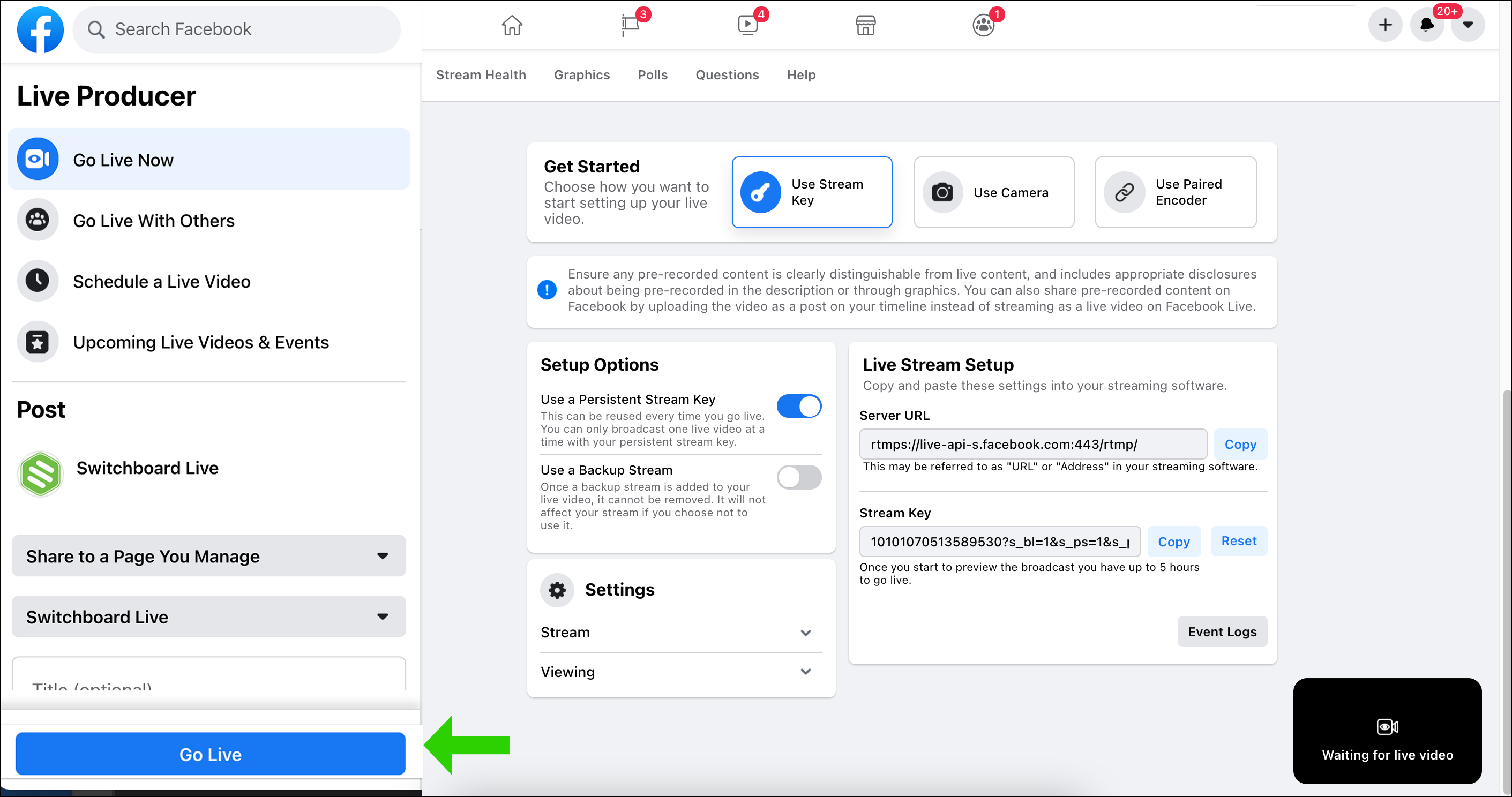 PART 1:
How to Add Facebook as a Custom RTMP into Switchboard Cloud.
PART 2
How To Go Live to a Facebook Destination as Custom RTMP in Switchboard Cloud.
HAPPY MULTISTREAMING!