Depending on your subscription type, you can add multiple encoder workflows to your Switchboard Account.
This support article will walk the user through the steps on how to add more encoder workflows to a Switchboard Account.
Click here to watch the video.
---
Let's Get Started!
STEP 1
Click the down arrow at the top right of the Switchboard confidence monitor.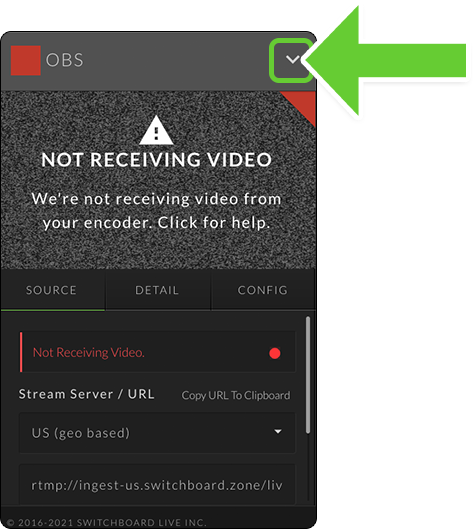 STEP 2
Select Add Encoder Workflow.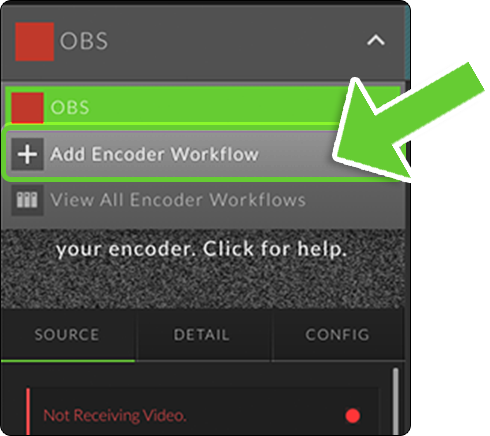 STEP 3
Choose the encoder type or select from the list.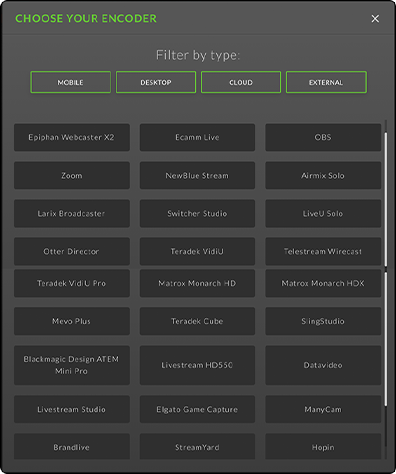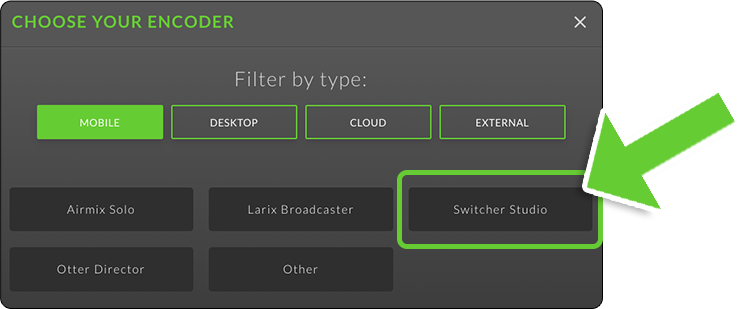 STEP 4
Follow the prompts in the widget to configure and connect the encoder.
Congratulations! You've successfully added an additional Encoder Workflow to your Switchboard Account.
---
Add Destinations to the New Encoder Workflow
STEP 1
Press the ADD DESTINATION button.

STEP 2
Choose one of the following options.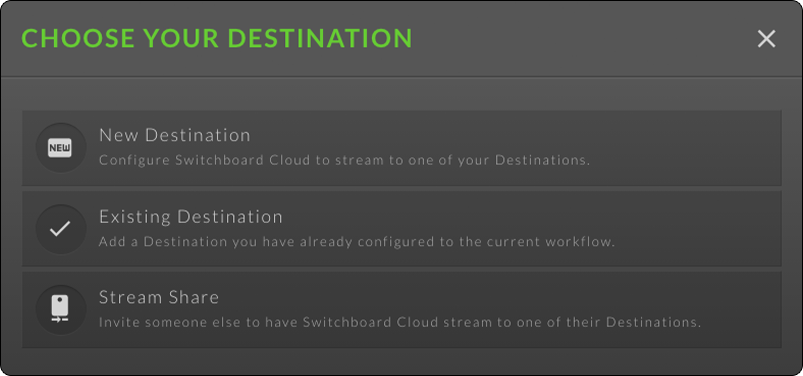 New - New destinations that do not exist in the Switchboard Account.
Existing - Destinations that are saved to your Switchboard Account.
If you do not see one of your existing destinations listed as an option, it may already exist on another workflow in your Switchboard Account. You can remove it from the other workflow first, or add it as a new instance by selecting "new destination" and following the authorization prompts.
Read the information in this support reference to learn more.
StreamShare™ - Send an invite to a friend to start streaming to their social channels.
---
Important Tips to remember:
---
Ready to

Go Live!
Double-check that the steaming information in the encoder matches the appropriate workflow.

Start sending video from your encoder to Switchboard Live.

Verify that the video is displaying in the Switchboard confidence monitor.

Go Live to your destinations one by one or bulk select using the white box at the top of the destination group.
---
Quick video