Welcome to the Switchboard Family!
We are so glad you are here and have begun the Switchboard Journey! We've created this basic guide to help you start multistreaming with Switchboard Live.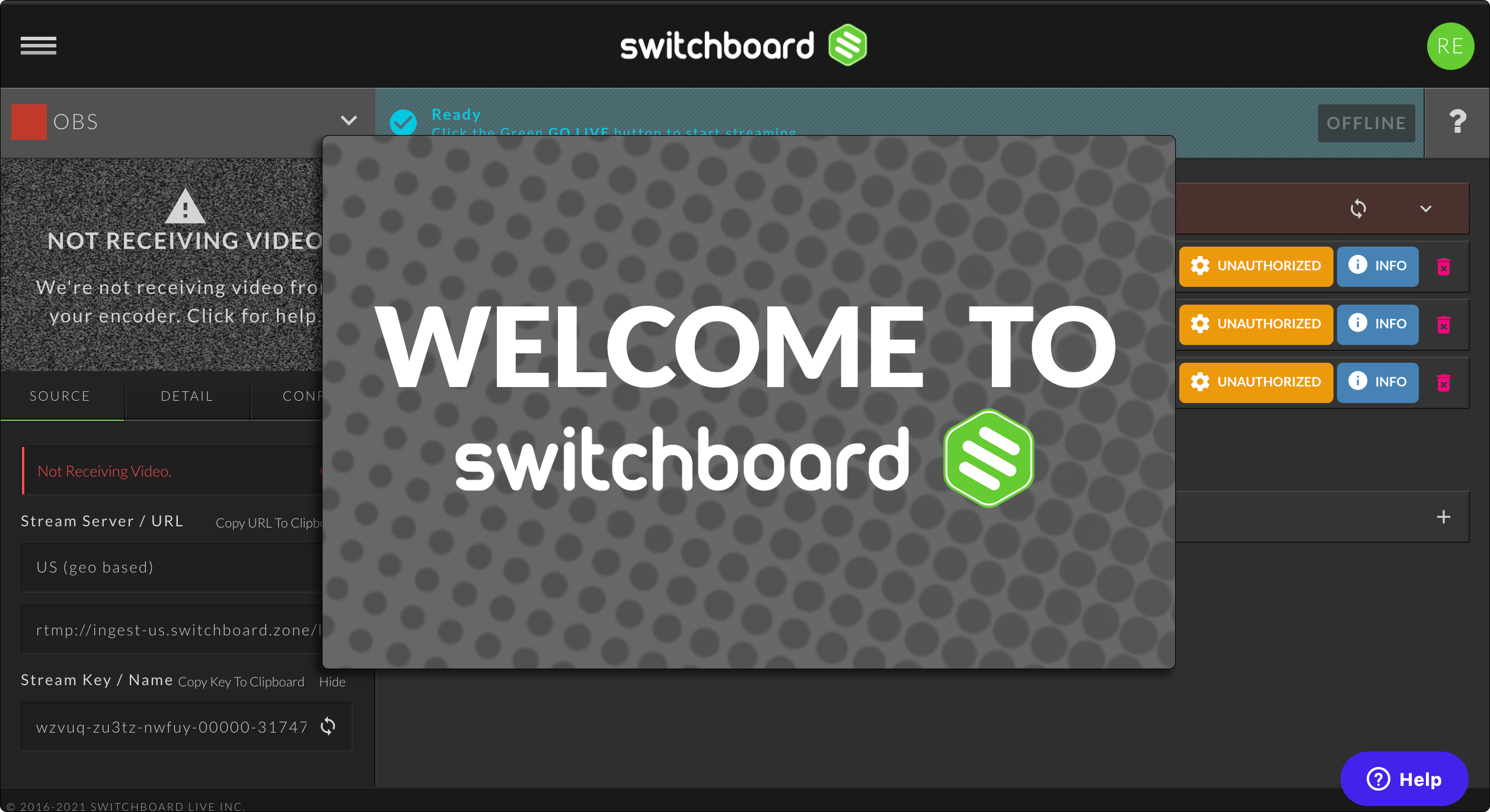 Let's get started!
---
Authorize & Add Destinations
Click on the orange configure button and authorize your destinations.
Doing this will connect your Switchboard Account to the destinations that you initially selected during the initial account creation.
Tip: It helps to already be logged into the social channels and pop-up blockers are disabled in your web browser.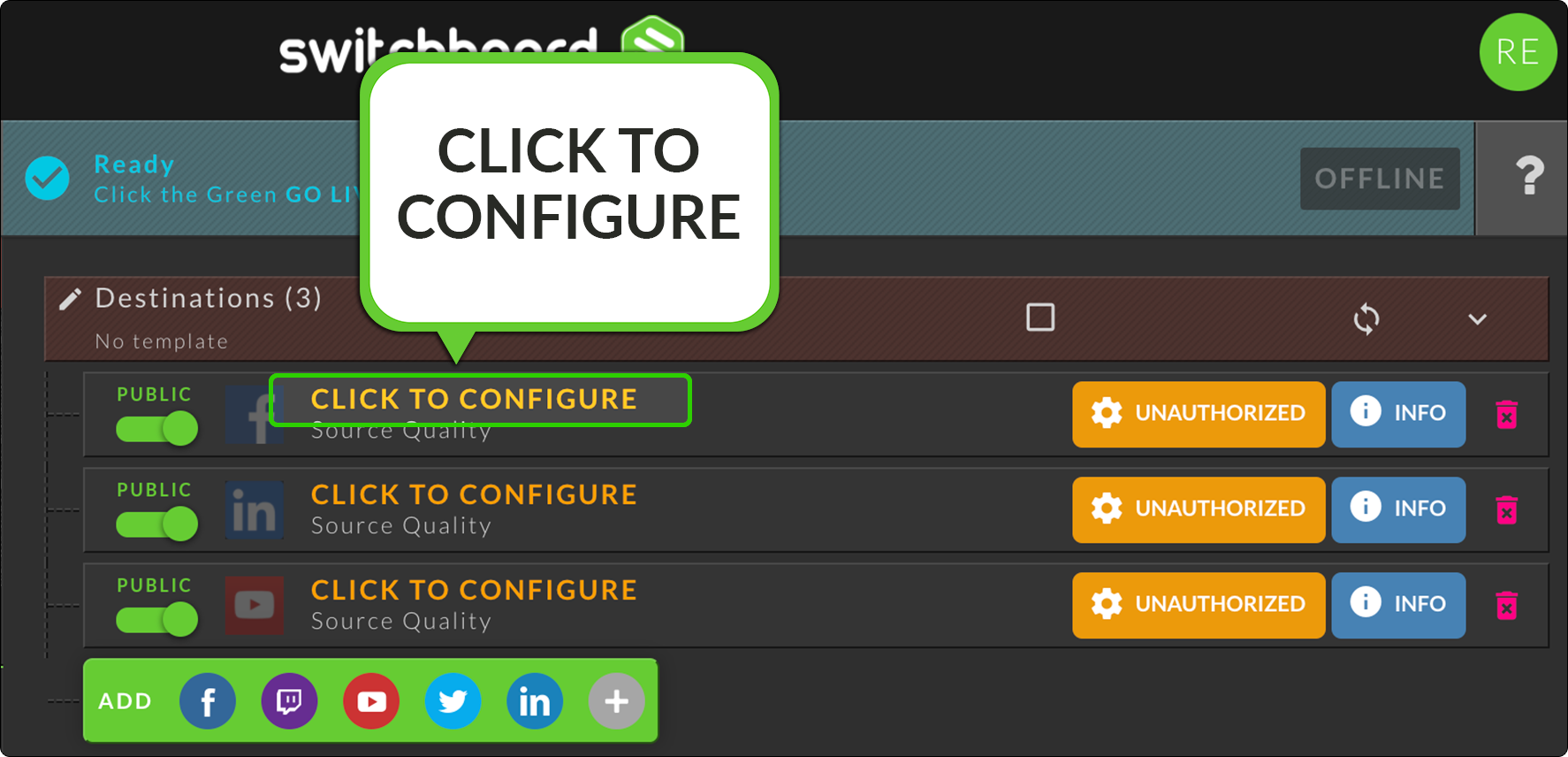 Create a destination group
If you don't see a destination group when you first open the application, press the yellow Create Group button located at the top of the workflow page.
Give the destination group a name, and press Save.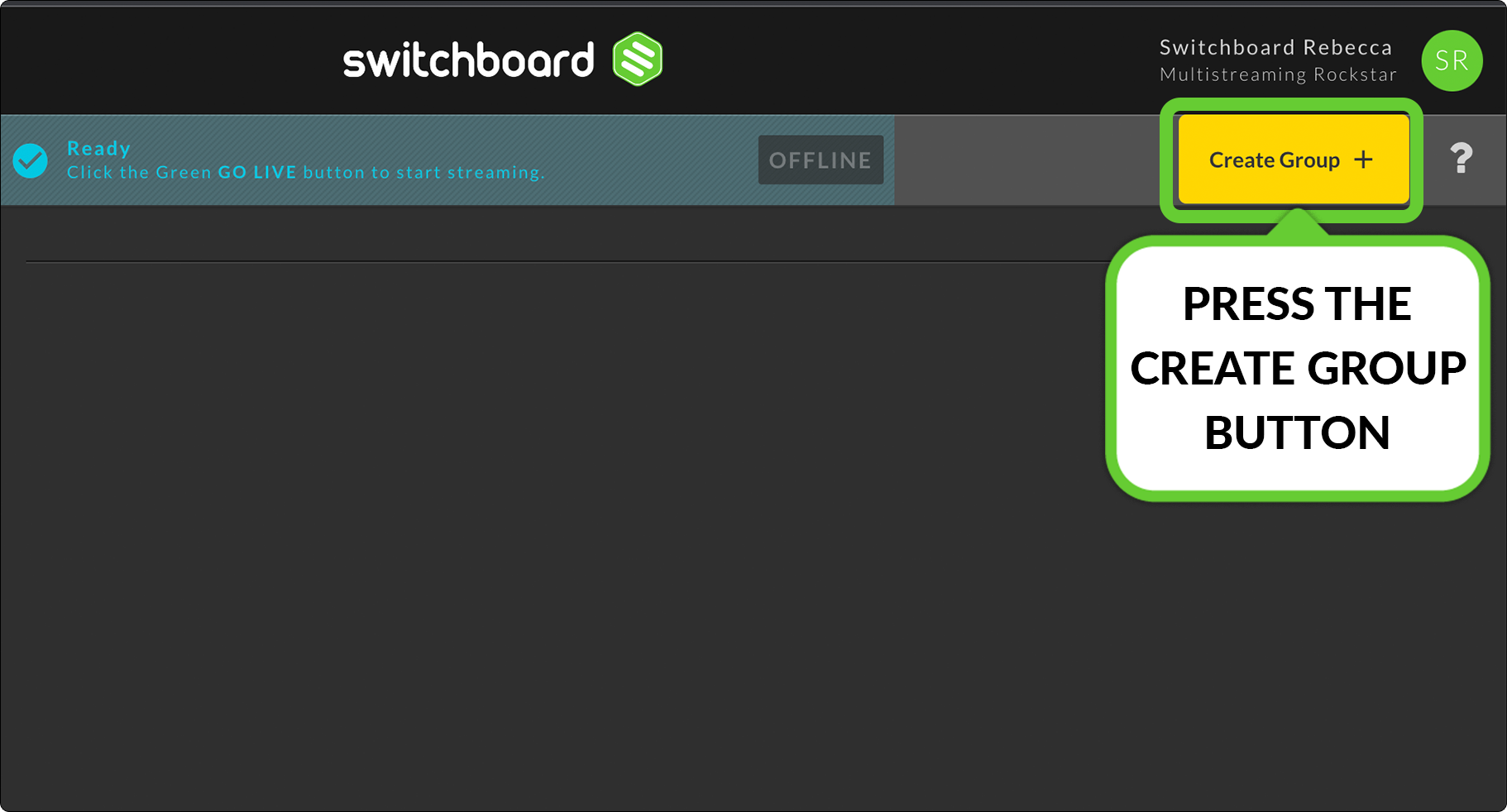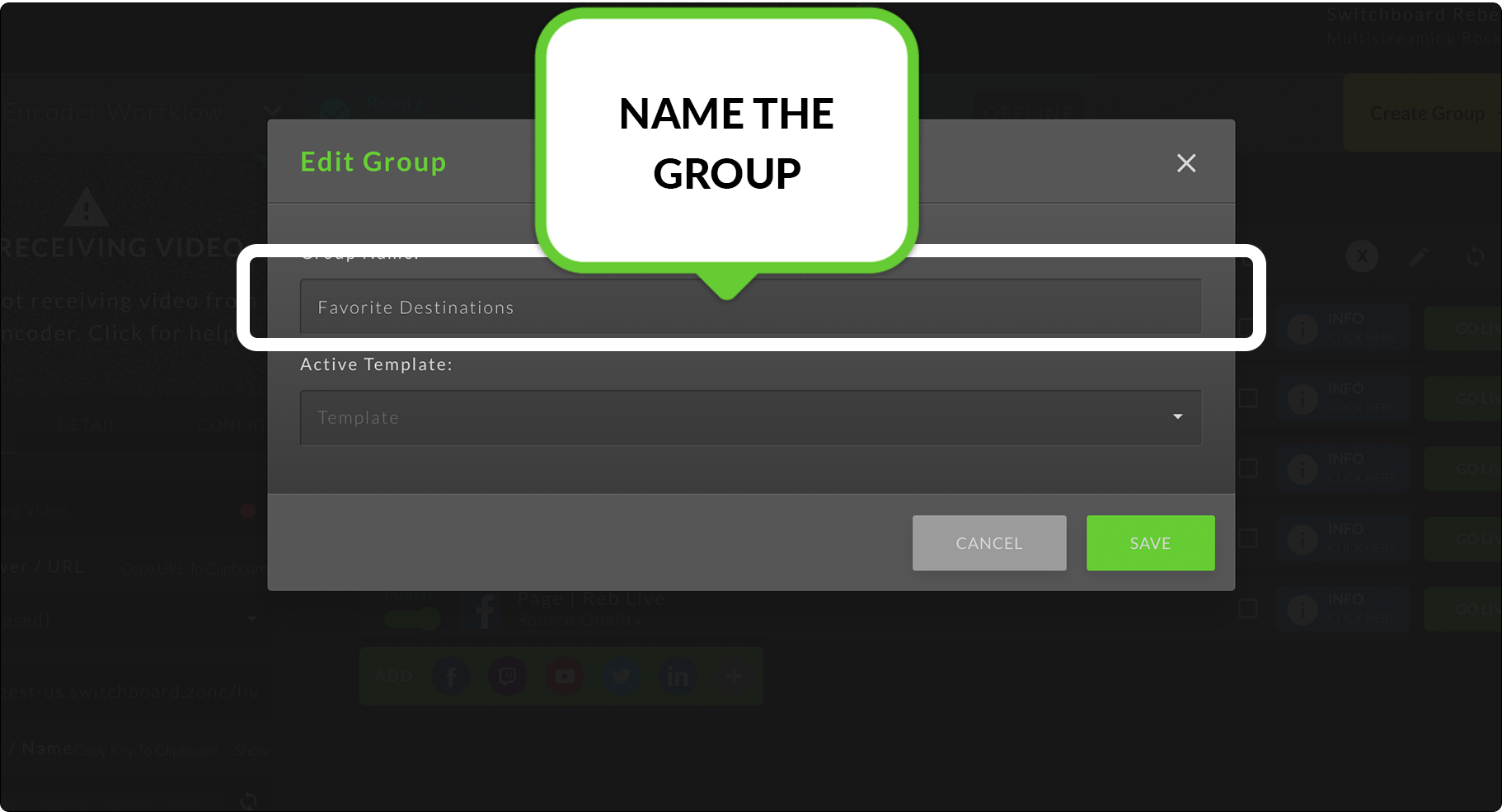 Add more destinations to the destination group
Click the "Add Destination" button.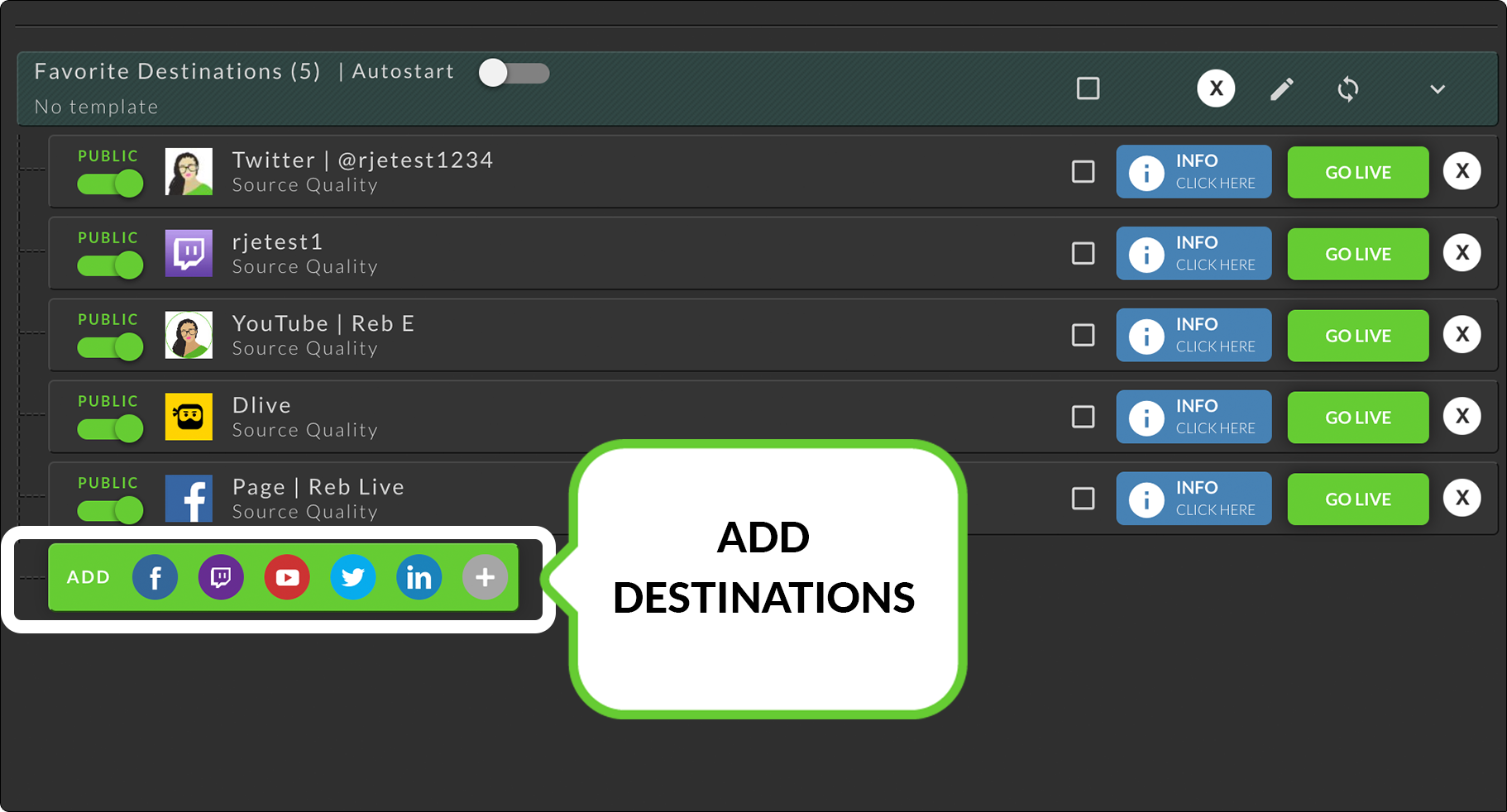 Choose New Destination.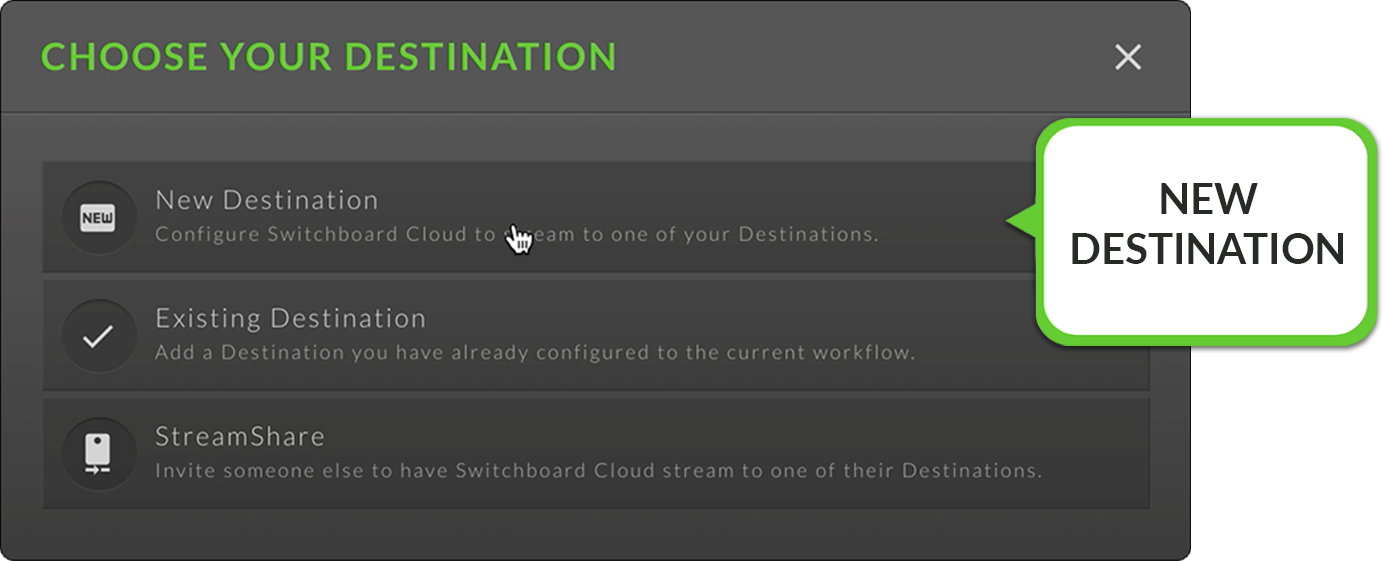 Click on a logo to choose a destination from the menu and follow the prompts.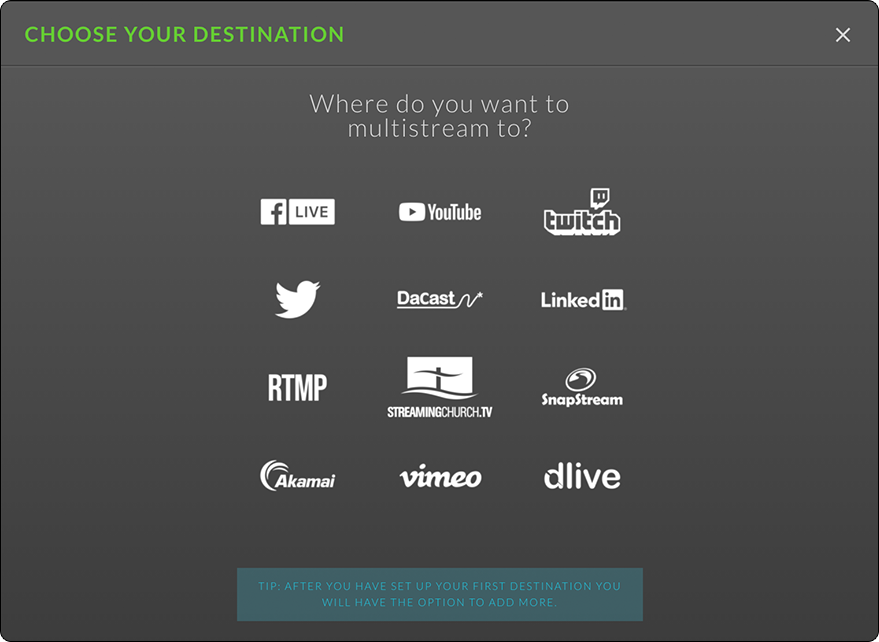 ---
StreamShare™

- Switchboard Live's Exclusive Feature!
You have the ability to publish to other social channels without requesting their login credentials. They choose which destinations to opt in and BAM!
When you Go Live, they Go Live!




1. Invite a friend's social channel to your Switchboard Account by following the steps here: Multipublish your live event with the Switchboard StreamShare Feature


2. Add their shared destination to your destination group by following the steps here: How to Add a StreamShare Destination to a Destination Group
---
Connect your Encoder
Connecting your Switchboard account with most encoders is easy!
An encoder is the third-party live streaming platform that you'll need to live stream.
First, you'll need to choose a server region closest to your location.
Grab the Switchboard Server URL & Stream Key located below the Switchboard Confidence monitor.
Add the Server URL and Stream Key into the appropriate stream settings of your encoder. Sometimes this may be labeled "RTMP".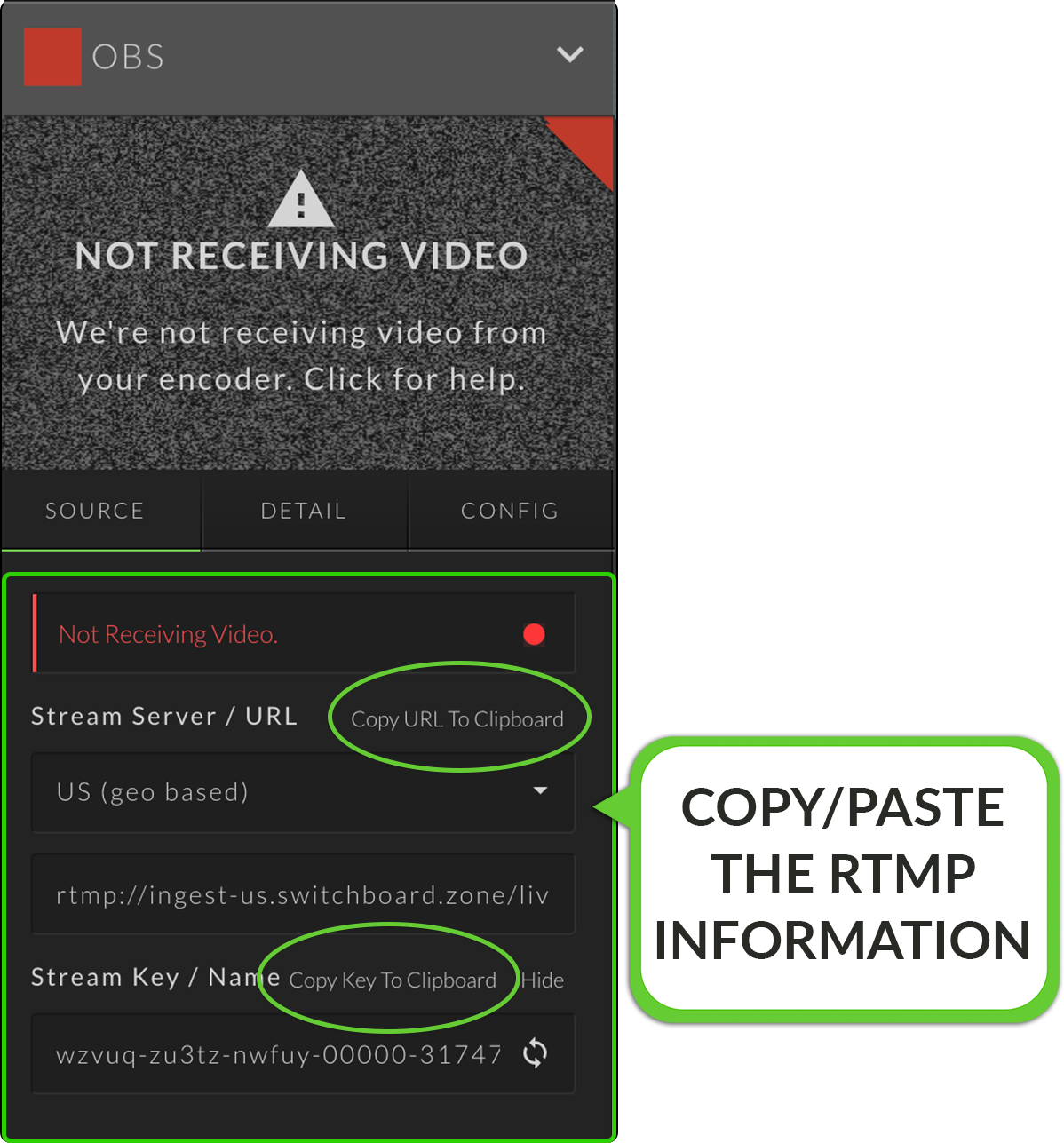 Test the connection by sending the video from your encoder into your Switchboard account. Don't worry, you won't go live to the destinations, you are just testing the connection between the two platforms.
---
Decide to use a different encoder? No problem!
Click the "config" button. Type the new name in the Workflow Name field.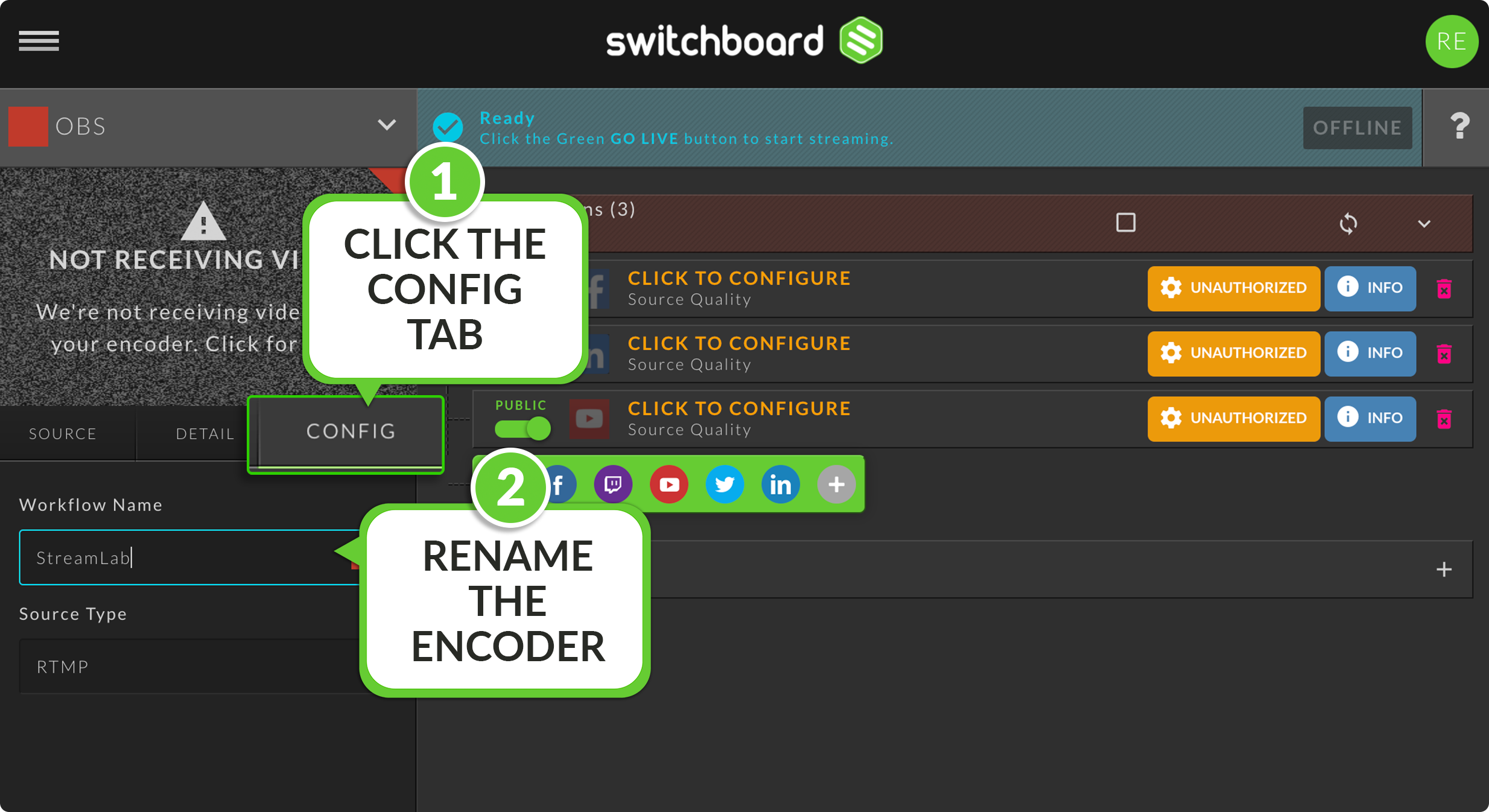 Click the "SOURCE" tab to show the streaming information.
Grab the same information located below the confidence monitor and paste it into the RTMP settings of your chosen encoder.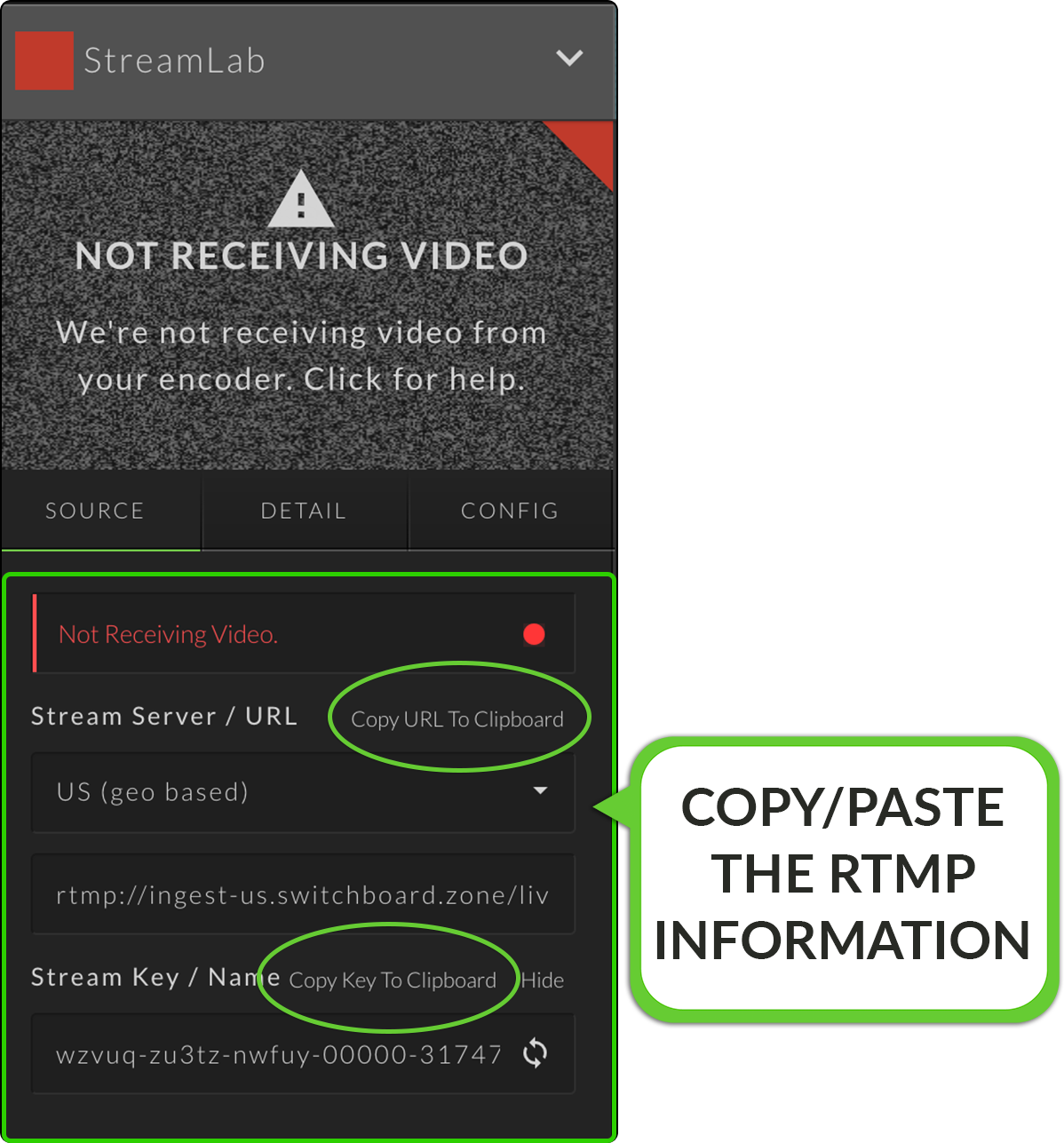 ---
Create a Template
Switchboard has a powerful template feature!
This feature allows you to create the stream title and description (the metadata) for all of your destinations grouped together.
Follow the steps in this reference to learn How to Create a Template and Apply it to Your Destinations.
Happy #Multistreaming!
---
We told you that you can do it!
We are here if you need help.
Use the Help button to submit a ticket or Schedule an Appointment with one of the Success Team members.