Depending on your subscription you can have multiple workflows. Switching between each encoder workflow is quick and easy.
Follow the steps below to learn how to switch between each encoder workflow within your Switchboard Account.
Let's get started!
---
STEP 1
Log into your Switchboard Account.
Add another encoder workflow that you want to use by following the steps in this support reference: How to Add another Encoder Workflow to your Switchboard Account.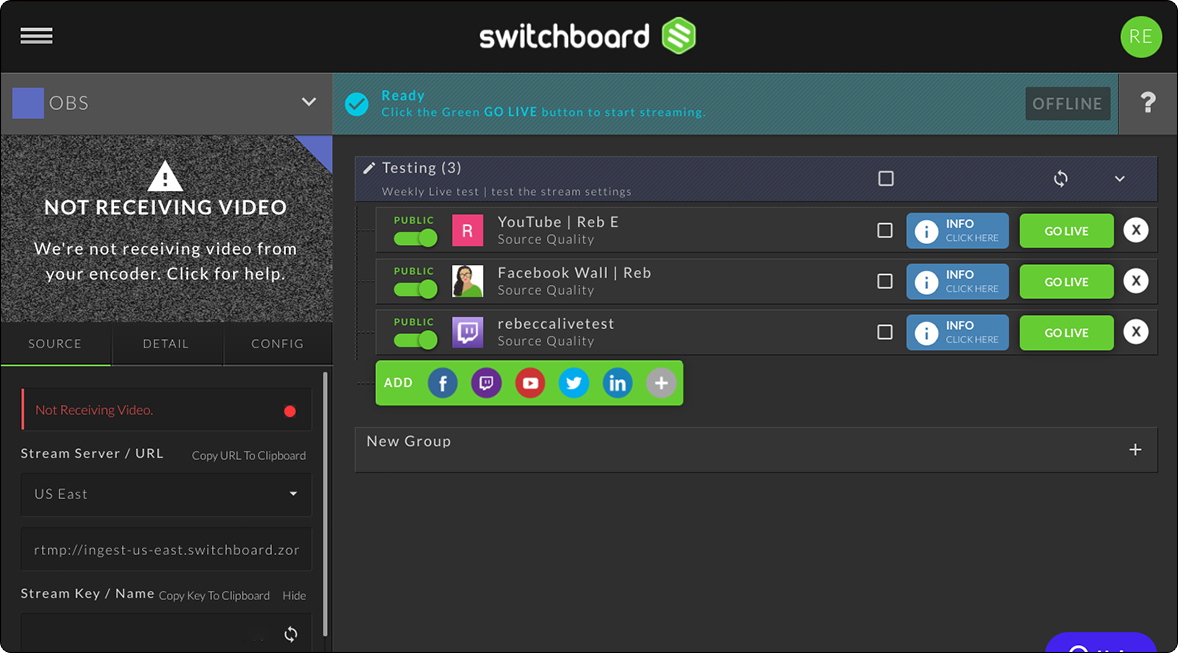 STEP 2
Now that you have multiple encoder workflows (ingestion points) added to your Switchboard account.
You can quickly move between each encoder by pressing on the down bar located at the top of the confidence monitor.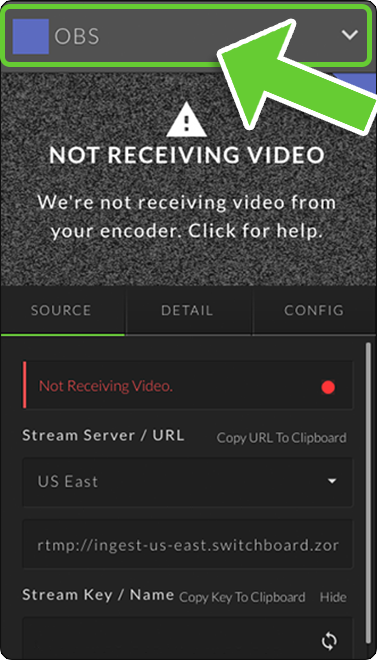 STEP 3
Click on the encoder workflow that you'd like to work inside of.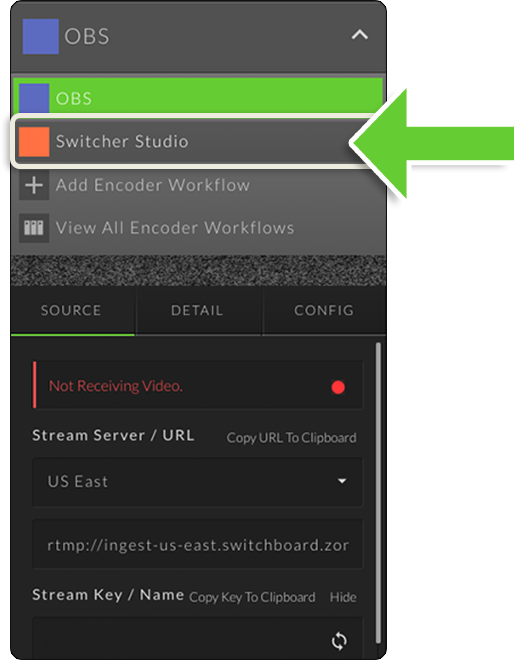 STEP 4
Now you're able to start working in the encoder workflow.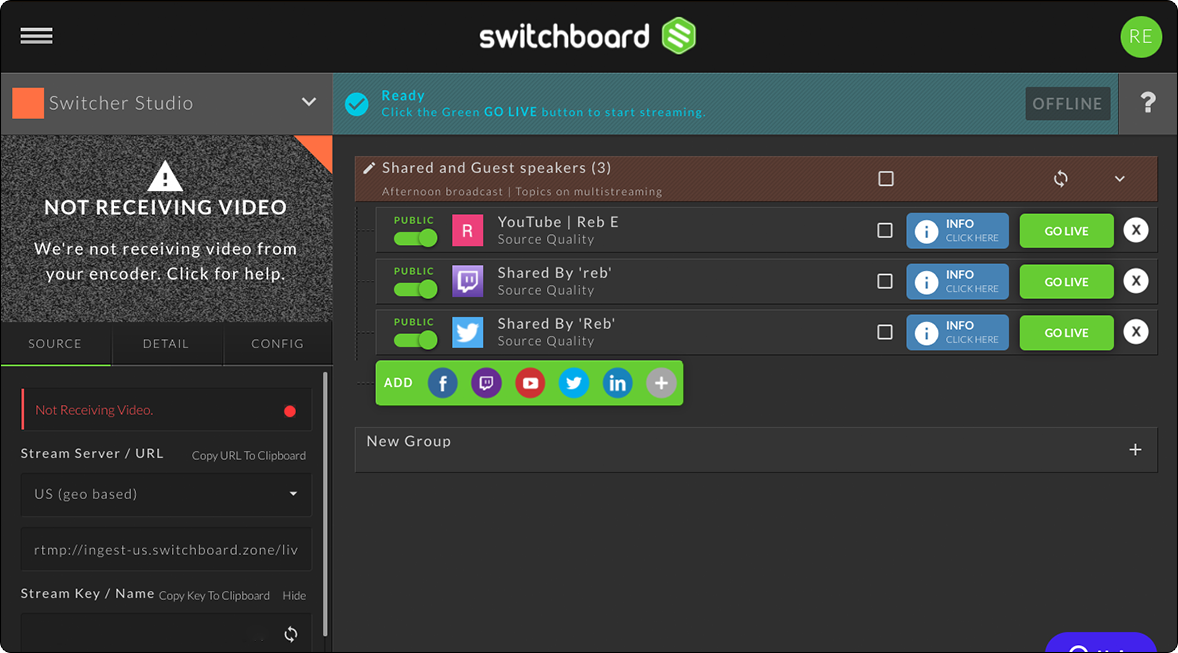 ---
Pro Tip: Rename and assign a new color to the encoder workflow labels so that you can easily identify each one.
For example, you may have two encoder workflows both labeled OBS, one for you and one for another user. You can quickly rename and change the label color by following the steps in this reference: How to Delete or Change my Encoder Workflow.
---
READY TO GO LIVE!
Double-check that the steaming information (Server URL and Stream Key) in the encoder matches the appropriate Switchboard workflow.



Start sending video from your encoder to Switchboard Live.


Verify that the video is displaying in the Switchboard confidence monitor.

Go Live

to your destinations one by one or bulk select using the white box at the top of the destination group.
---
Check out these resources
Managing Destinations in a Destination group
How to use the Switchboard Viral StreamShare™
How to connect Switchboard with any live streaming encoder