As Periscope moves towards the end of life, you'll need to update your Switchboard account so that you can continue to stream to Twitter. When Periscope ends, you will no longer be able to use Periscope to GO LIVE to your Twitter destinations.
What do you need to do?
Add Twitter as a New Destination in your Switchboard Account.

Remove Periscope Destinations from your Switchboard Account.
If you have existing Twitter/Periscope destinations within your Switchboard account you will need to replace your old Periscope destinations with new Twitter destinations.
You should be able to visually identify the difference between the two destination types by icons. Notice Twitter destinations will display Twitter and its handle.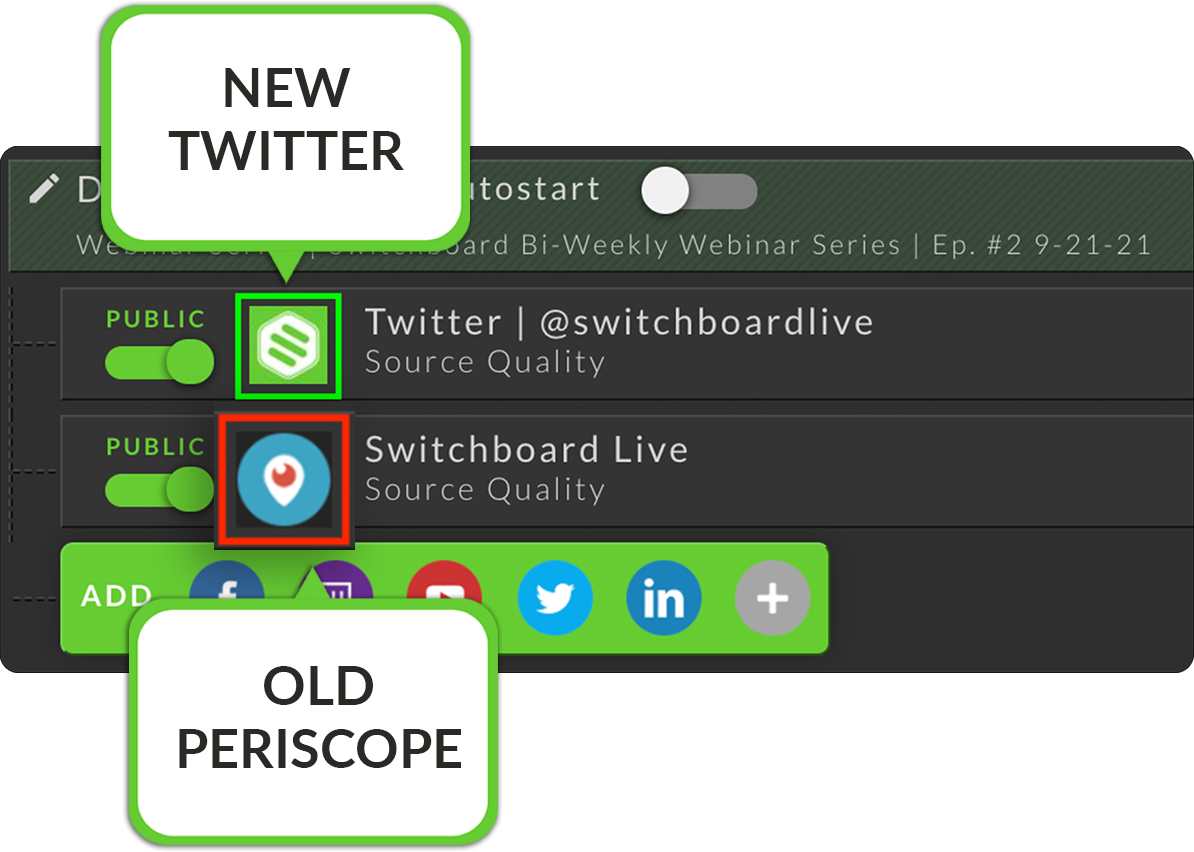 Follow the steps below to keep your Switchboard Account configured to your desired Twitter destinations and avoid any delay in live streaming.
---
Add Twitter Destinations
In your Switchboard account, you'll notice the Periscope icon will continue to display.
You'll need to add the same Twitter channel to your destination group as a NEW DESTINATION.
STEP 1
Press the Add Destination button.

STEP 2
Select New Destination.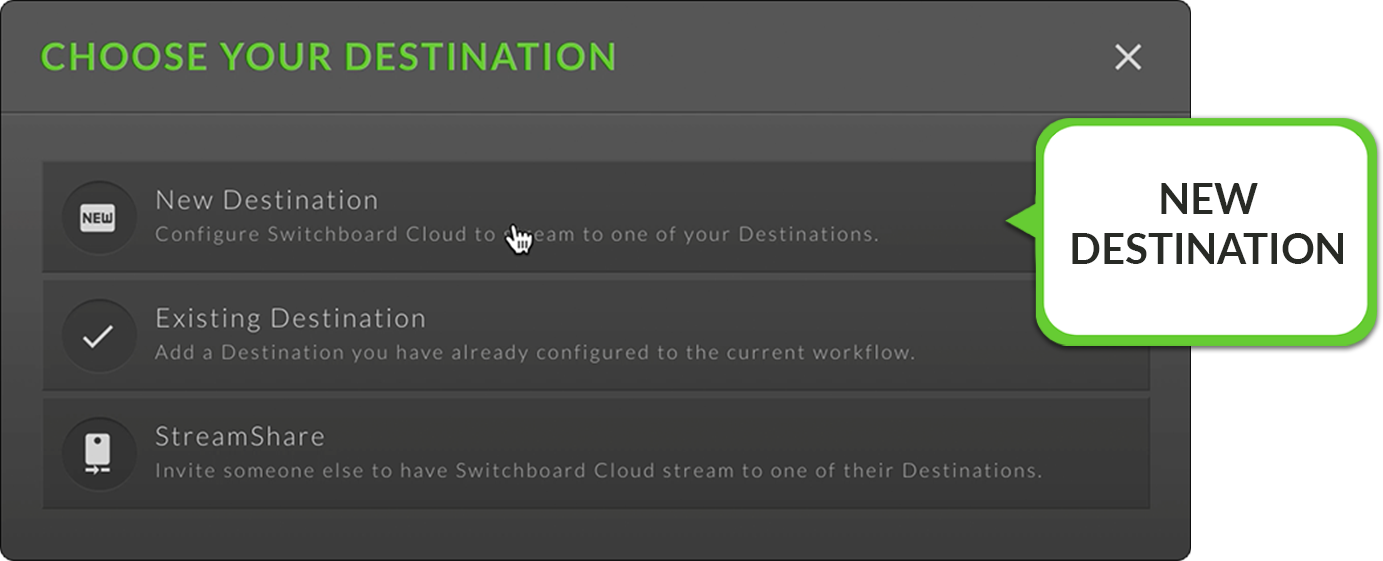 STEP 3
Select Twitter and follow the prompts to authorize Switchboard.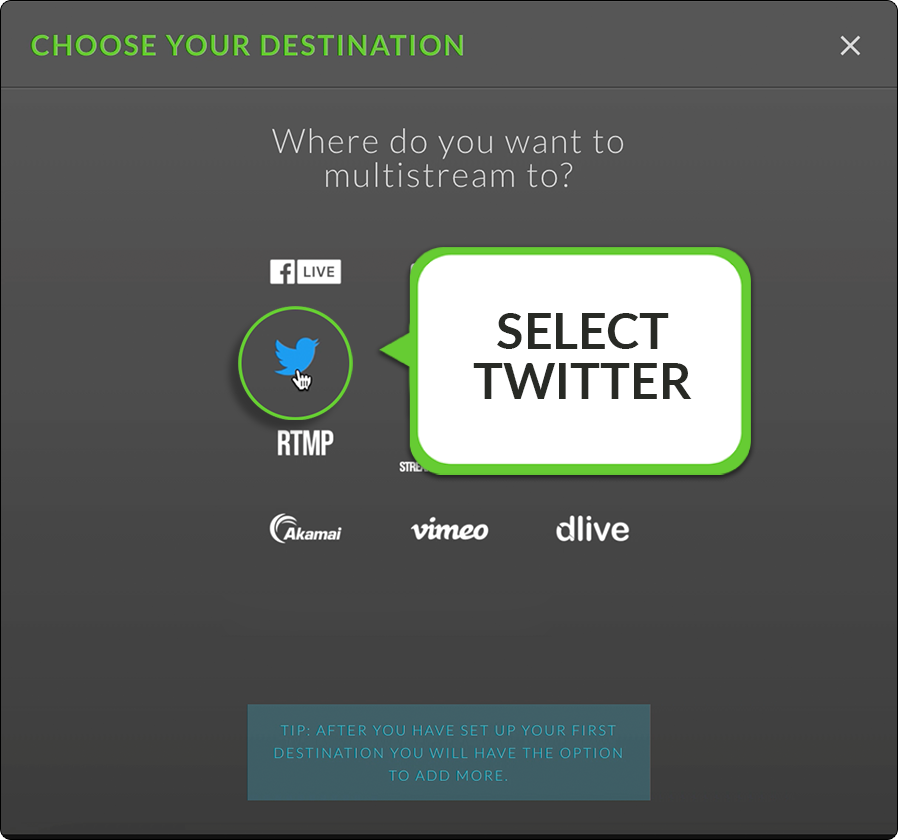 The complete steps are explained in this support article:
Connect your Switchboard Account with Twitter
Once you have verified that you have added all of the appropriate Twitter channels to your Switchboard account, you can proceed to remove the Periscope destinations from your Switchboard Account.
---
---
Remove the Periscope destinations from your Switchboard Account
Step 1
Go to the main menu top left.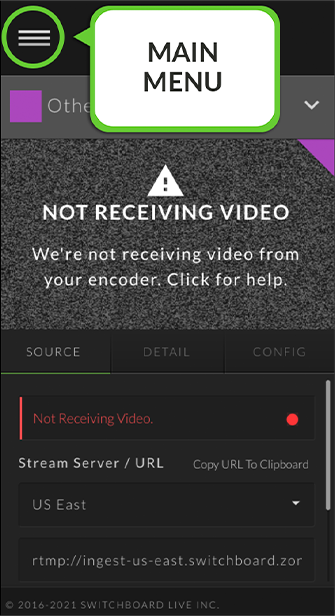 Step 2
Select Destinations or use this direct link: My Switchboard Destinations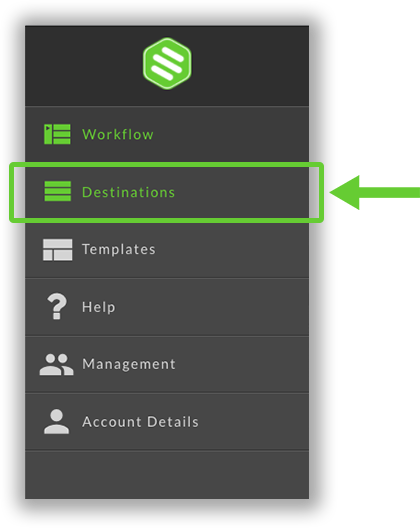 Step 3
Type "Periscope" in the search bar.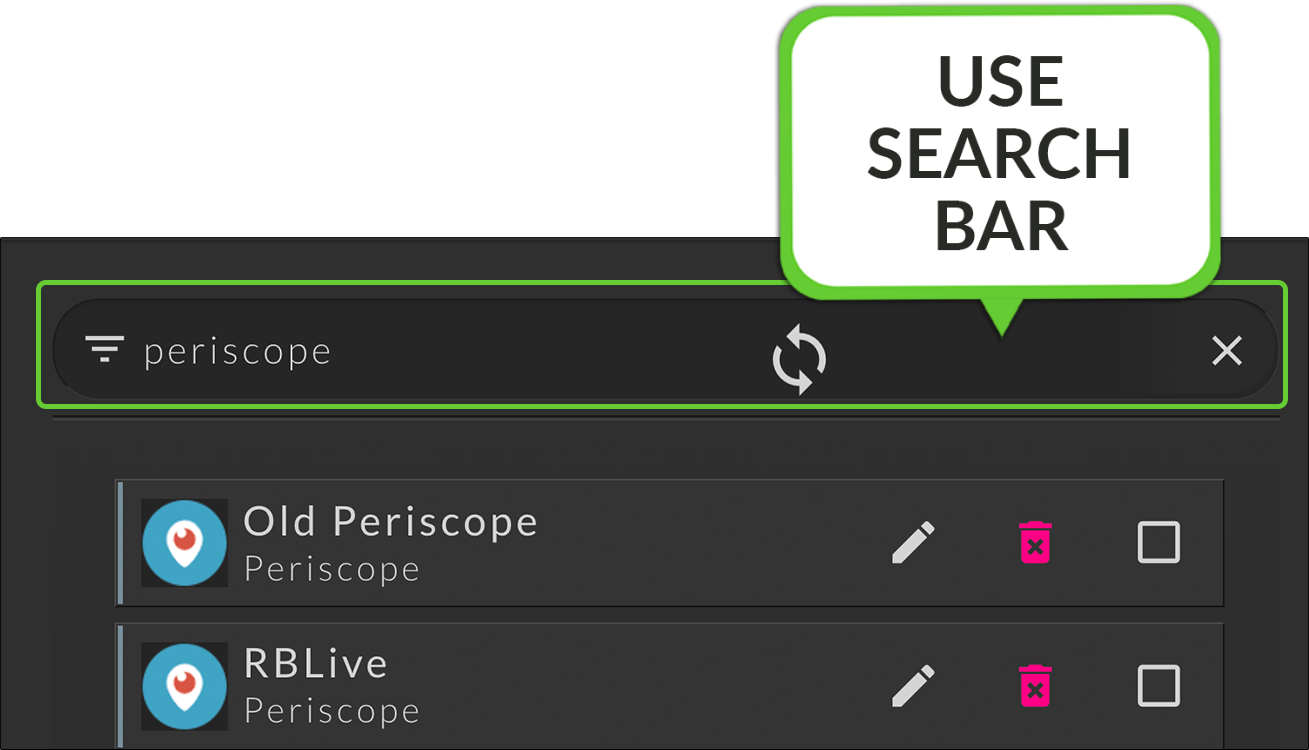 Step 4
Check the box to select each Periscope destination.
Press the pink trashcan at the top of the bar to remove all of the periscope destinations from your Switchboard Account.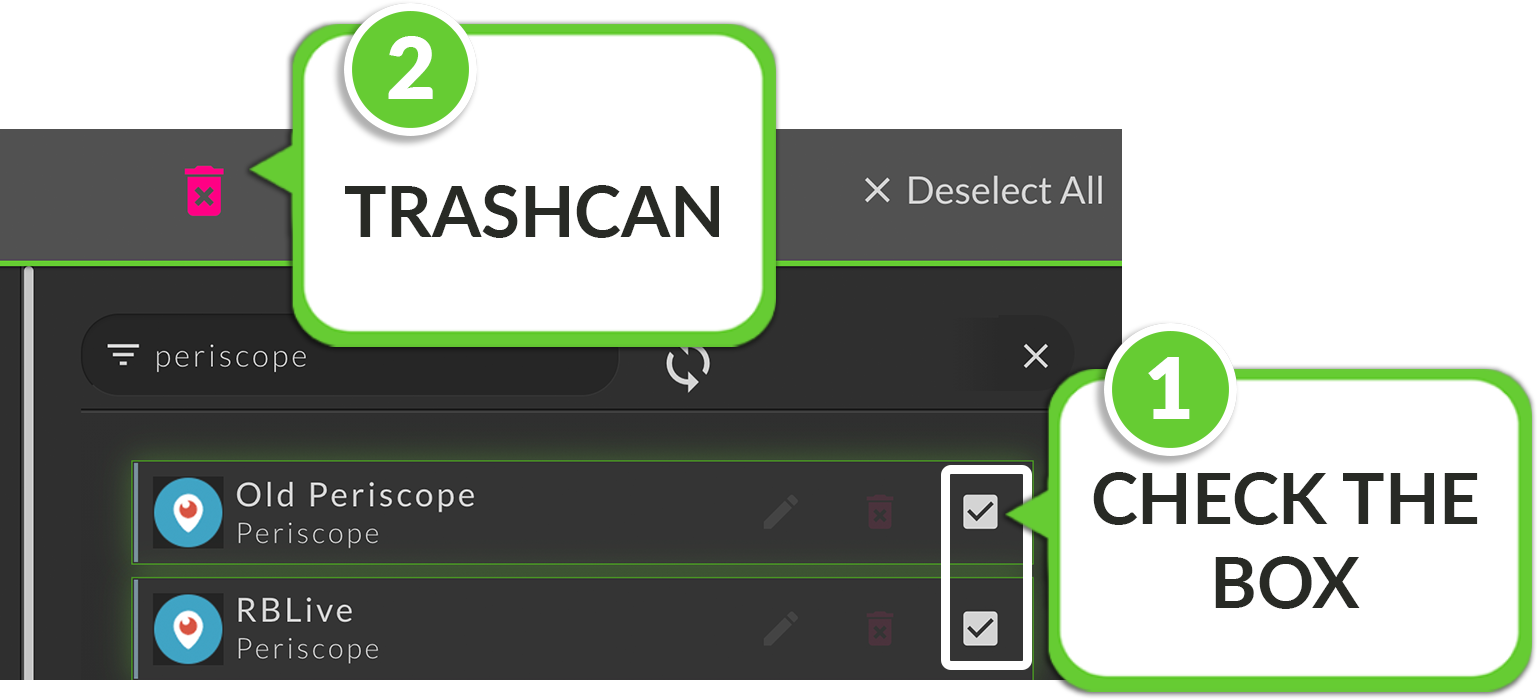 ---
Congratulations! You've Successfully updated your Account to begin live streaming directly to Twitter.