How to Connect Melon with Switchboard Live.
Please note that you'll need to have a paid subscription to the Melon app in order to access the Custom RTMP feature on their platform.
Open two tabs in your web browser.
One for Switchboard and one for the Melon app.
While logged into the Melon app.
Click on your profile icon, located at the top right of the dashboard.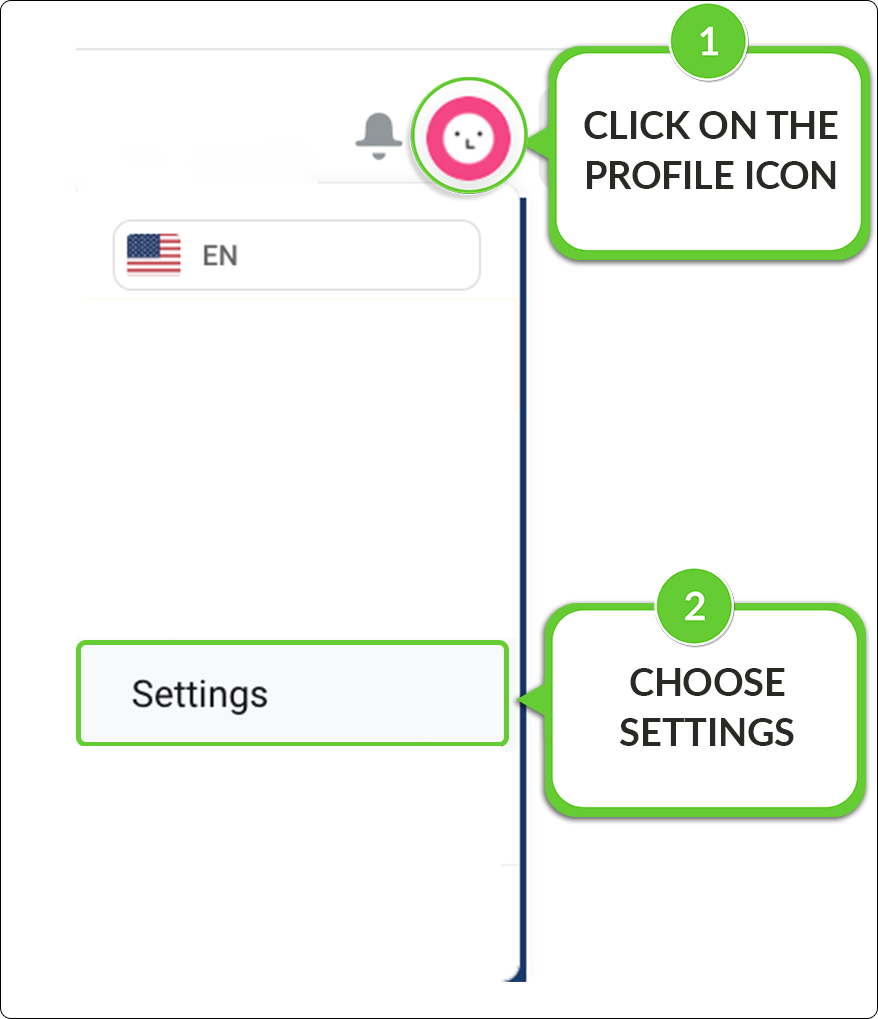 Select Destinations left side menu.
In the window press the "Add Destination Button"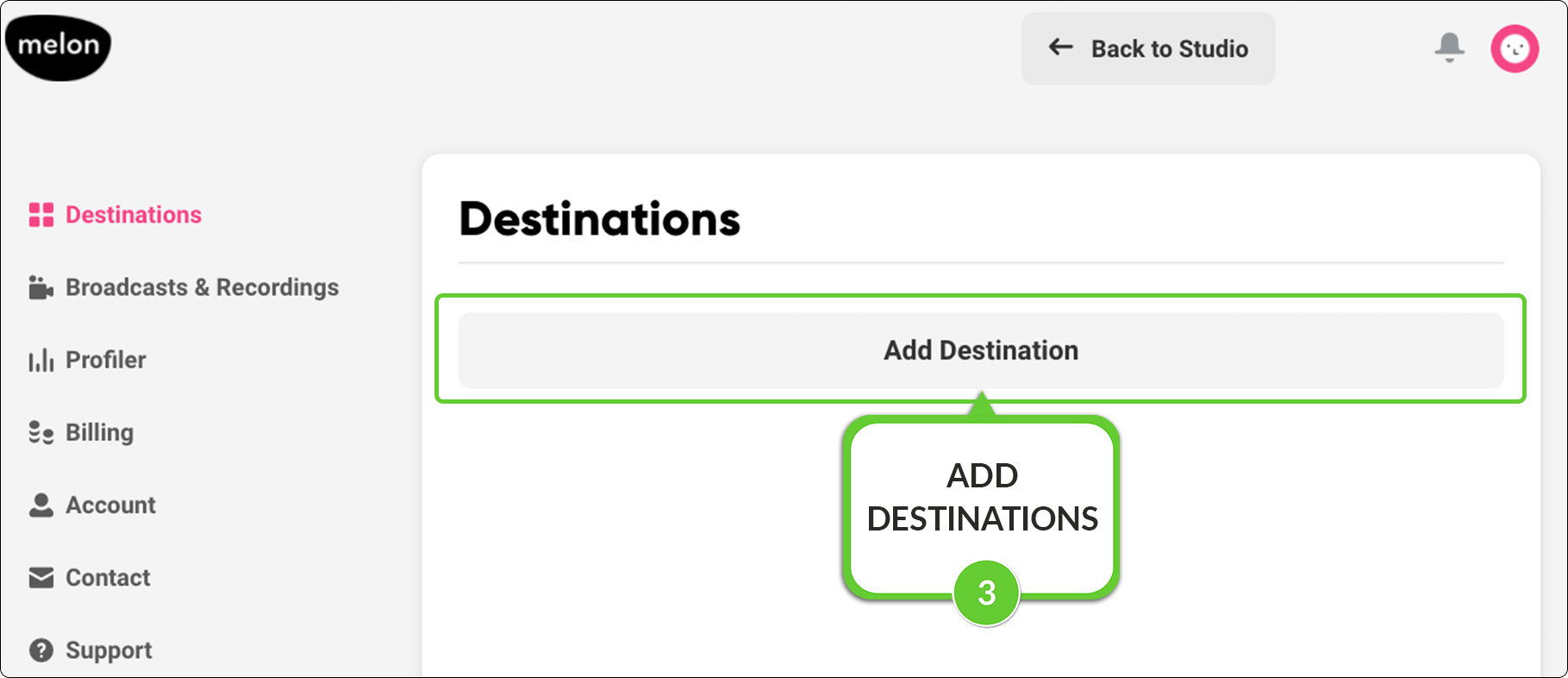 Select RTMP from the list.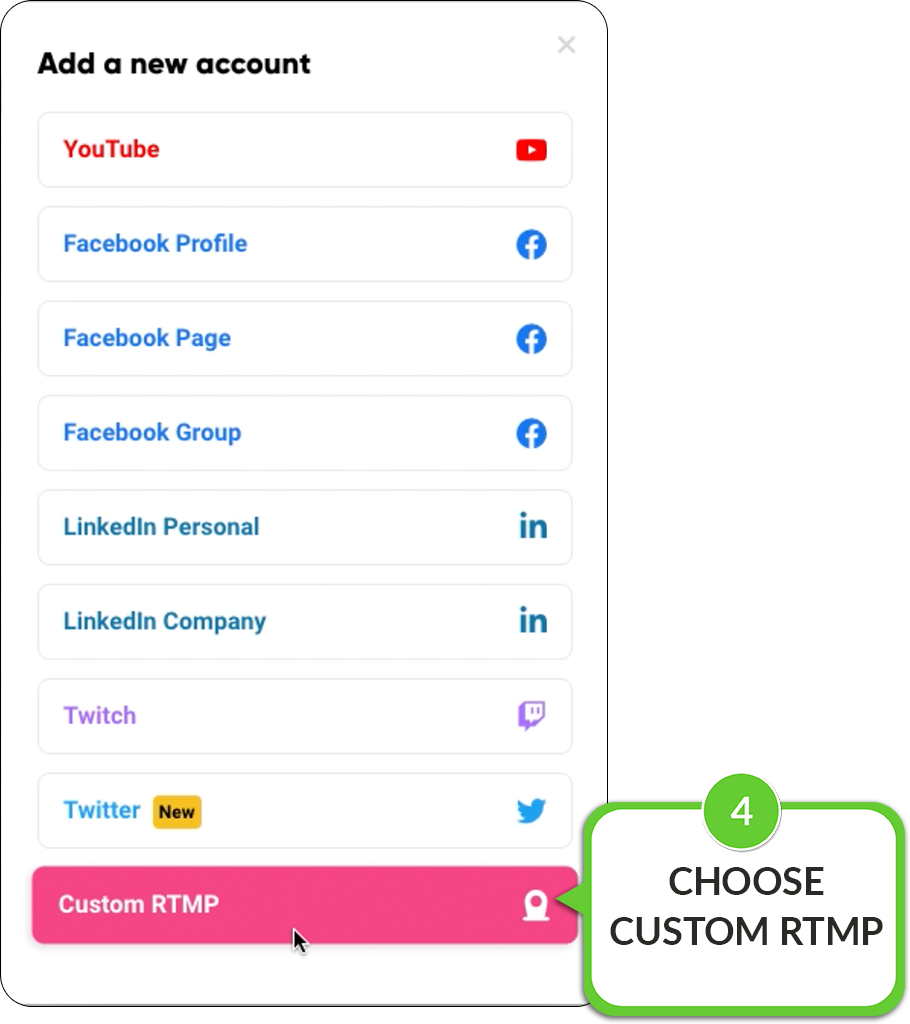 Navigate to the Switchboard workflow that you want to connect with the Melon app or add a new encoder workflow.
You'll need to grab the Server URL and Stream Key from Switchboard and paste them into the corresponding fields inside of the Melon App.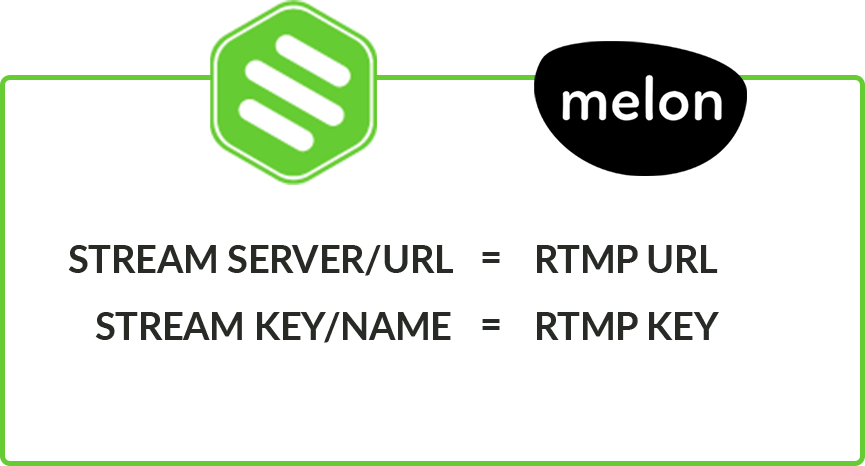 Give the RTMP Destination a name so that you can identify it as Switchboard.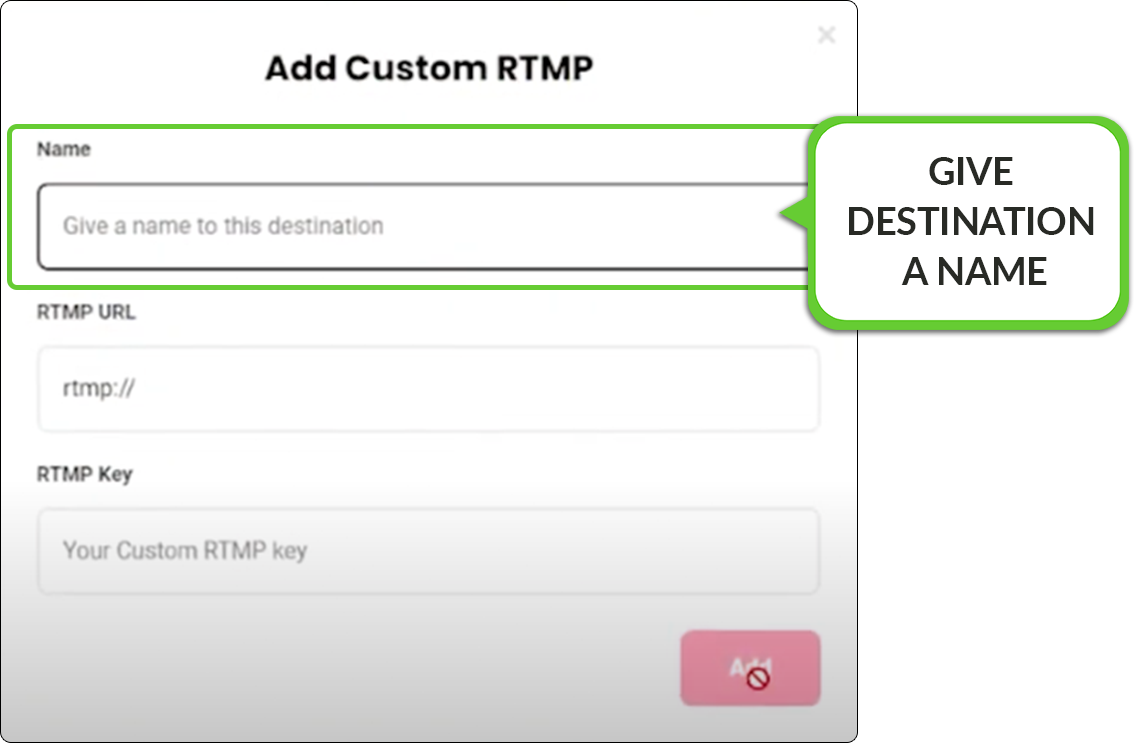 STEP 6
Copy/paste the Server URL and Stream Key from Switchboard into the corresponding fields in the Melon app. Press ADD.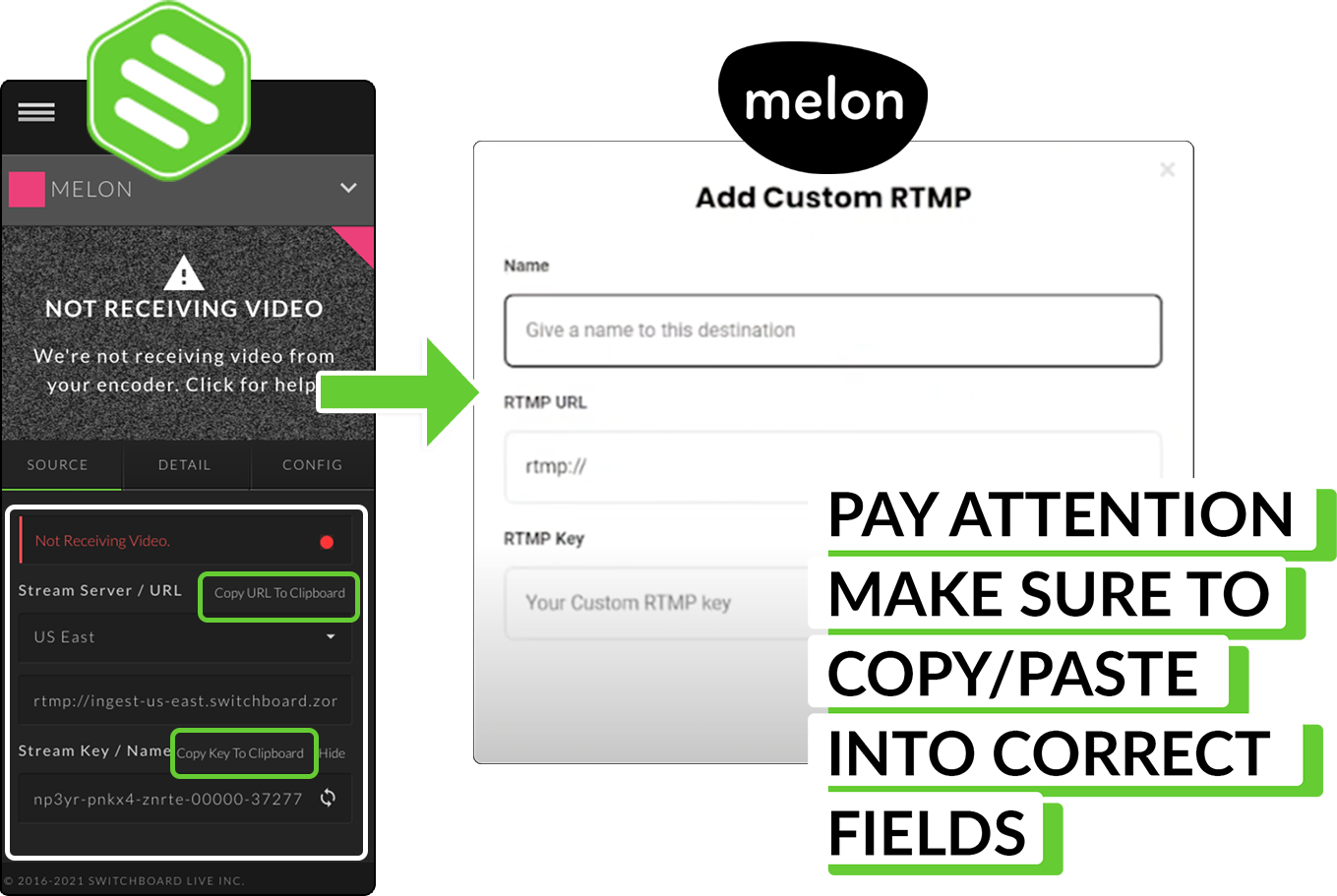 ---
Test the connection between the two platforms.
STEP 1
Press Go Live in the Melon App.

STEP 2
A new window will open. Choose Switchboard as a destination, press Next.

STEP 3
Fill out the steam title and description.
Press Go Live.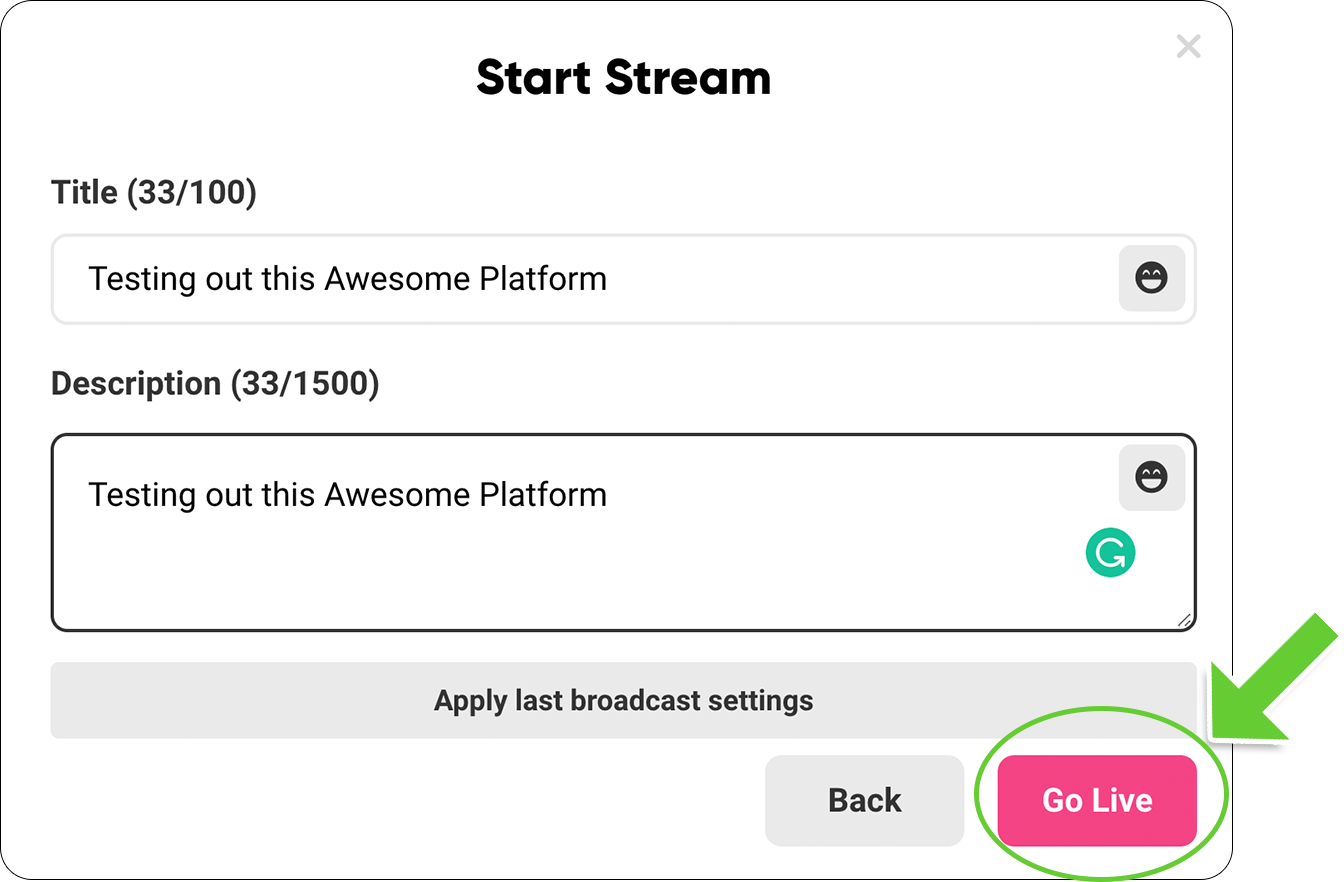 Within a few moments video will show on the Switchboard confidence monitor.
Congrats!
You've successfully connected Switchboard and the Melon app.
---
Ready to Go Live
Prepare your Switchboard Workflow with the destinations that you want to send your broadcast to. Add stream title and description by creating a template and applying it to the destination groups.
---
Switchboard PRO Tip!
Save yourself an extra step and enable the Autostart Feature inside of your Switchboard Account.
Turning on the autostart feature ahead of time will eliminate the extra step of pressing the go GO LIVE button on the Switchboard workflow page.