Now it's easier than ever to share your live video on a friend's social channel.
Let's Get Started!
---
STEP 1
Press the Viral StreamShare™ button.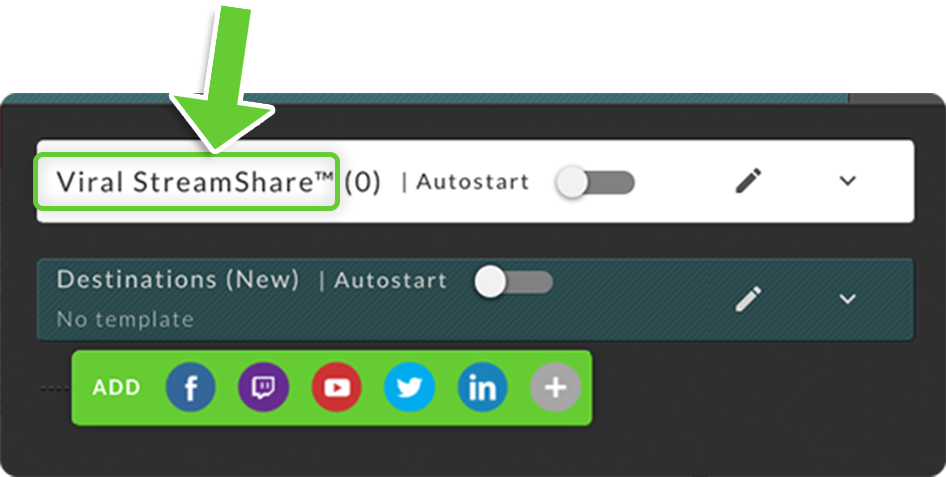 STEP 2
A pop-up box will open.
Provide the StreamShare™ form description.
Press Save.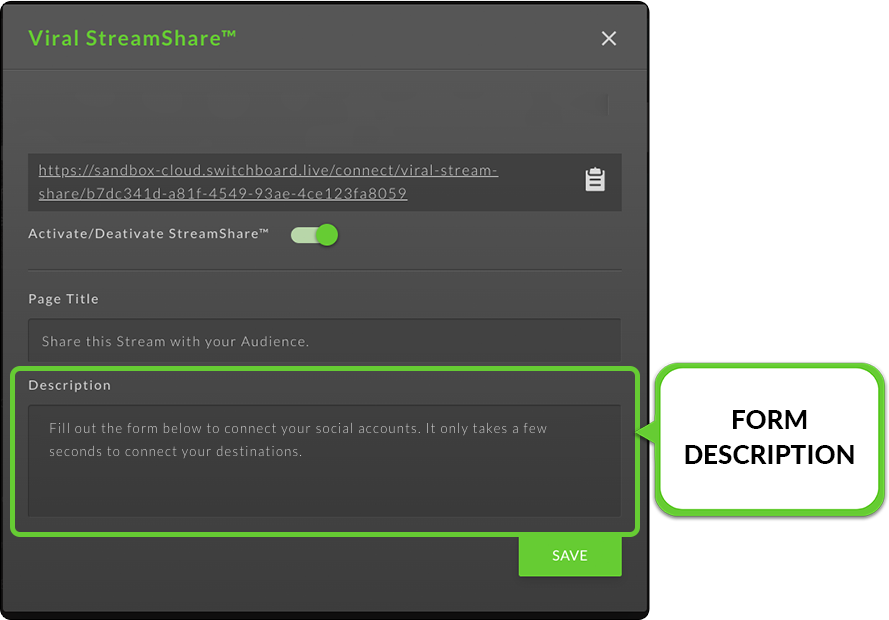 STEP 3
Click on the Viral StreamShare™ link to open and review your unique StreamShare™ page.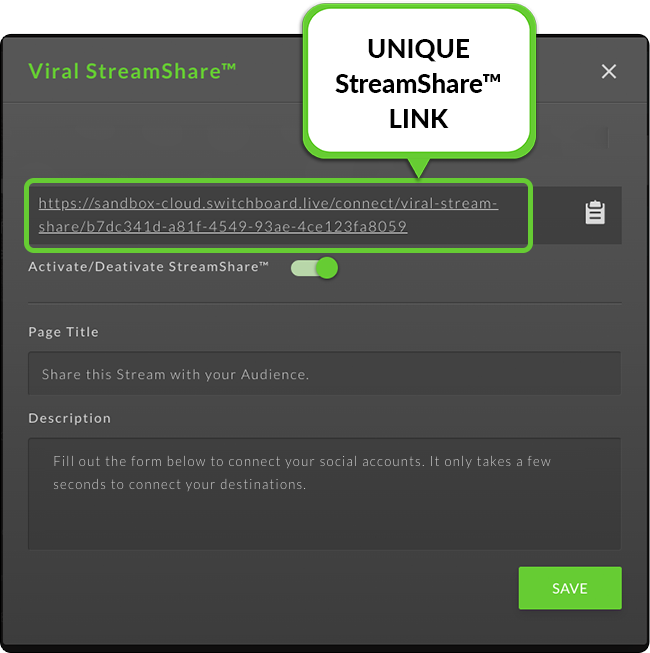 A new browser tab will open your Viral StreamShare™ page.
The window is pre-filled with the description that you've provided in the previous step.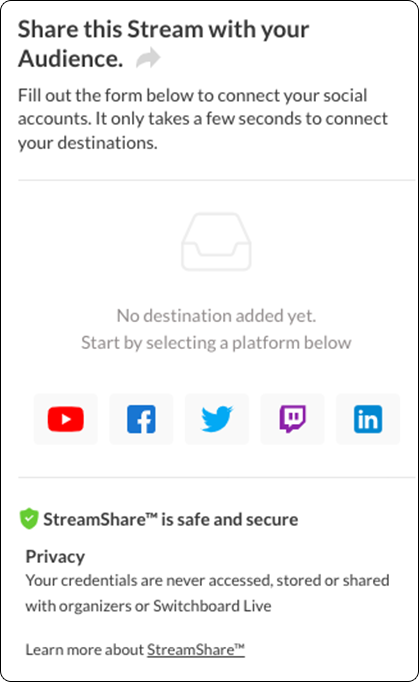 STEP 4
To make changes to the description, type in the field and press save.
---
Now You're Ready to Share!
---
STEP 5
Copy the link and share it with friends, colleagues, or special guests for your live stream videos.
Add it to your email blasts, send it out via text message, use it in SMS marketing channels. Copy, paste, share.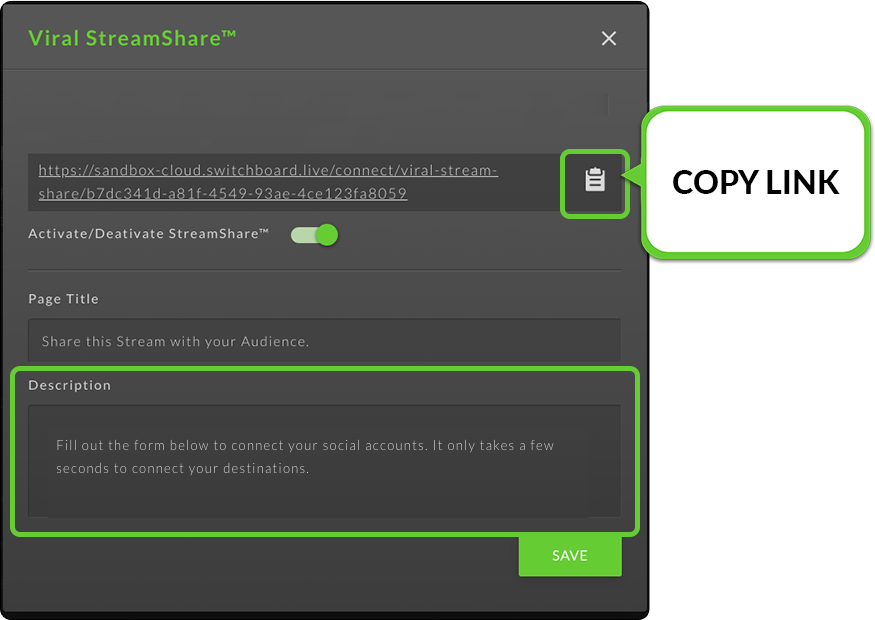 ---
Awesome! You've Shared the Link.
---
When a friend or colleague fills out the form, their destinations will "automagically" add to the Viral StreamShare™ destination group on the workflow page in your Switchboard Account.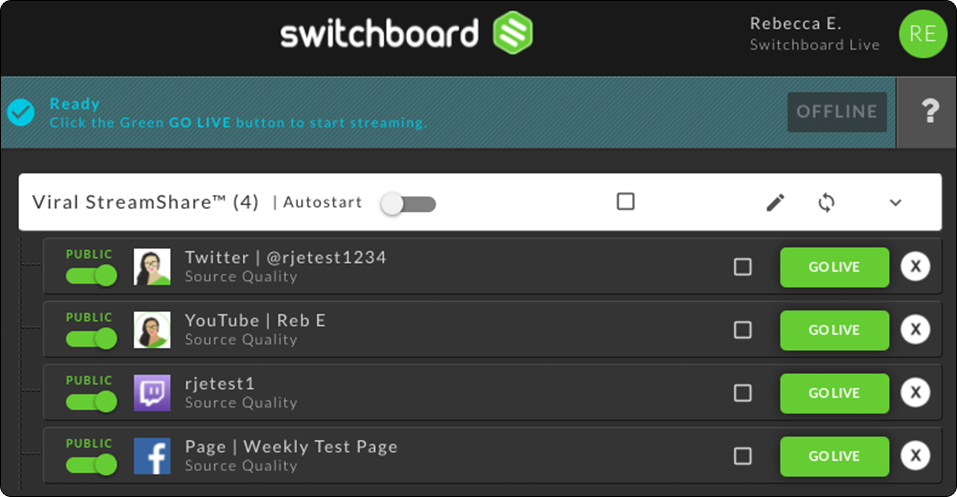 ---
That's It!
---
When you're ready to go live, set up your awesome broadcast and GO LIVE to the destinations just as you normally would.
Send content from the encoder that you have configured with your Switchboard Account, select the destinations, and press Go Live!

When you Go Live, they Go Live!
---
PRO TIP turn on autostart before hand to save time and the destinations will automatically start streaming as soon as you turn on the encoder.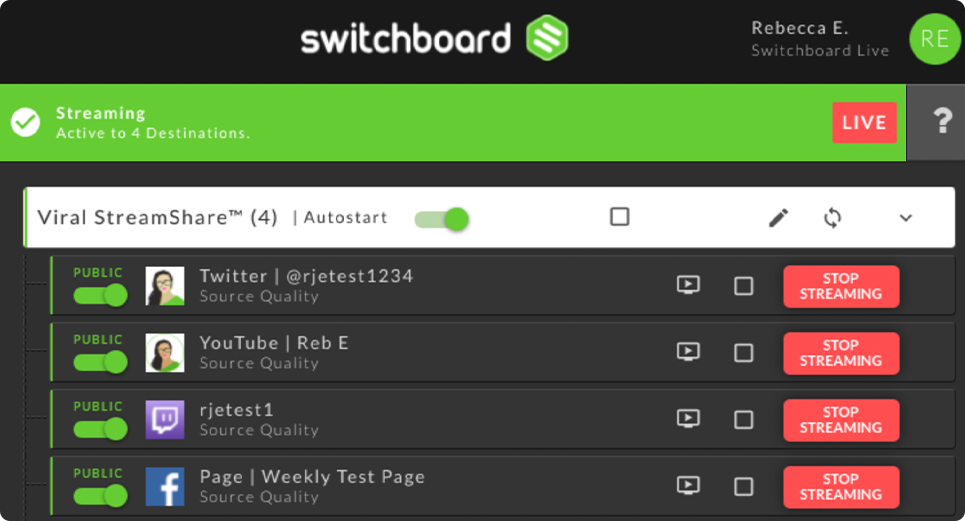 ---
Fill out the Viral StreamShare™ form
---
It's super simple to fill out the Viral StreamShare™ form.
STEP 1
Press the social channel that you would like to opt-in.
STEP 2
Follow the prompts to opt-in to the destination.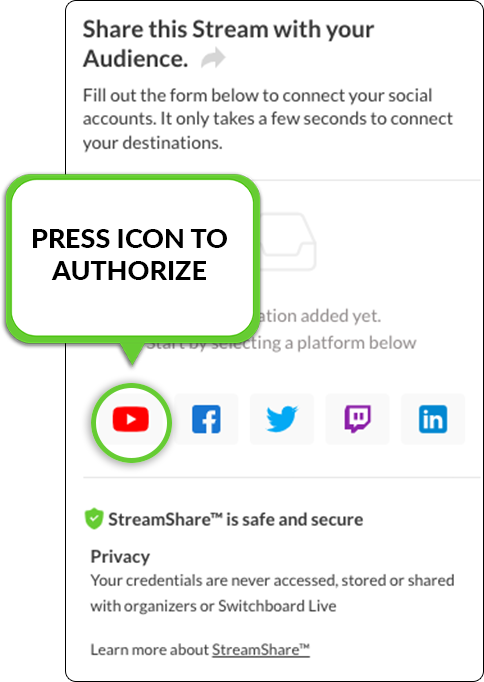 STEP 3
View the list of destinations that you've opted in.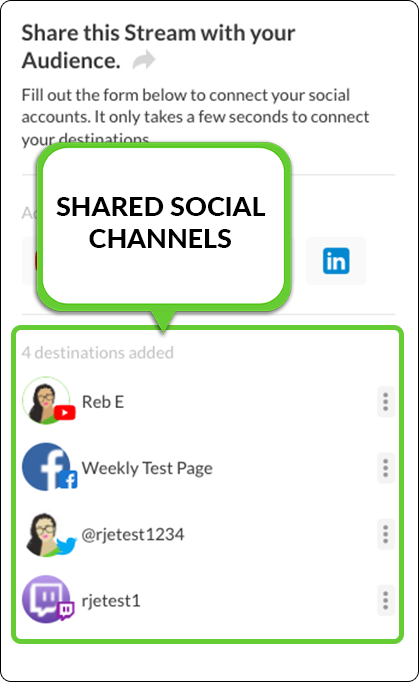 ---
Happy #multistreaming!
---
Did you try out this new feature? If so, we would love to know what you think.
How easy is it use the New Viral StreamShare™ feature?
---