This support article provides step-by-step instructions for connecting Switchboard with Mevo.

Mevo makes camera hardware and software for live streaming and video conferencing.
---
Create a New Encoder workflow (ingestion point) in your Switchboard account.
---
Follow the steps in this support article to learn how to Add more encoder workflows to your Switchboard account.
Useful Tips:
Filter the Encoder type and select Mevo.
Be sure to select a server region nearest your location.
---
Connect Mevo with Switchboard
---
Mevo App
STEP 1:
Tap the red button in the bottom left corner of the live edit view.
Select RTMP from the list of destinations.

STEP 2
Press the Add New RTMP destination button.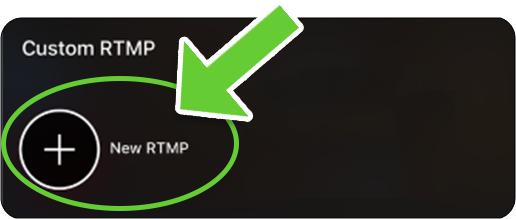 STEP 3
A pop-up window will appear.
Provide a destination nickname like "Switchboard"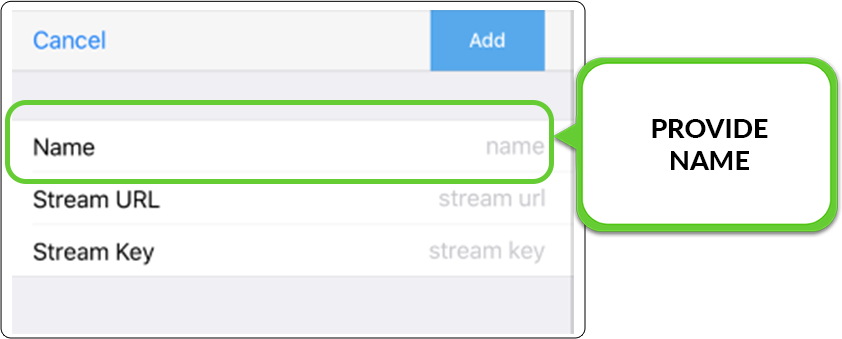 Return to Switchboard
STEP 4
Navigate to the appropriate workflow in your Switchboard account.
Look directly below the Switchboard Confidence monitor.
Copy-paste the Server URL and Stream Key from your Switchboard account and paste them into the corresponding field inside Mevo.
Press the blue Add button.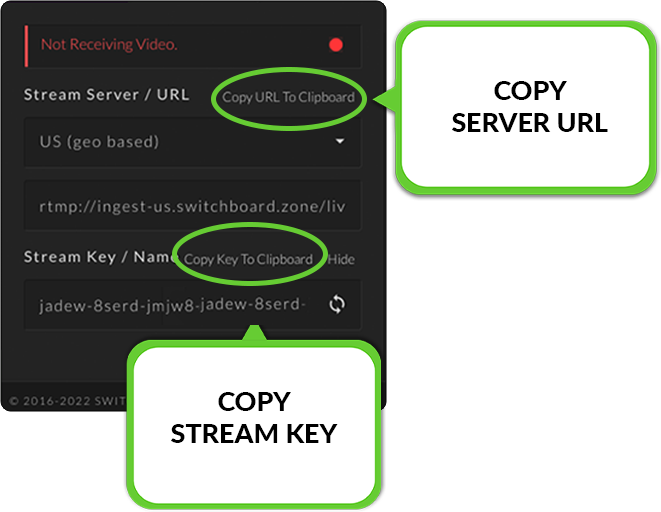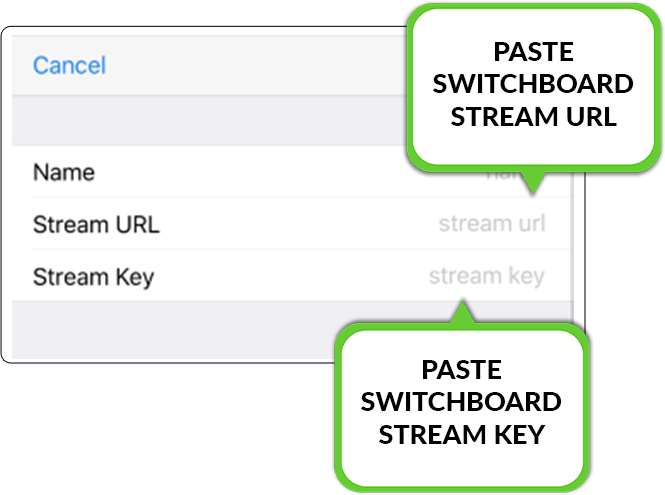 ---
Great Job!
You'll see the destination has been successfully added to the MEVO app.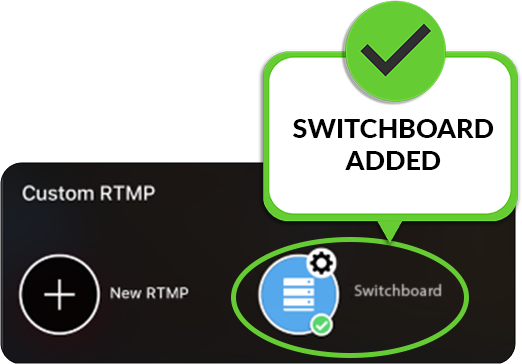 ---
Test the Connection Between Mevo and Switchboard
---
Press GO Live on Mevo.

The timer will start on the Mevo app.
Within a few seconds, the video will begin to show on the Switchboard preview window.
---
NOTE: If nothing is showing on the Switchboard preview monitor, then that means that we are not receiving anything from your encoder, and therefore we do not have any video to send to your destinations.
---
Congratulations!
You've successfully connected Mevo with your Switchboard account.
---
Ready to Start Multistreaming!
Build up your Switchboard workflow with the desired destinations, stream title, and description.


Start sending your content from Mevo into your Switchboard account.


Check the Switchboard confidence monitor to verify that you are receiving video from Mevo.


Select the destinations, and press the GO LIVE button.
---
Check out the resources below.
---
Learn How to Add Destinations to your Switchboard Account: