With Switchboard Cloud, you can stream live to any Facebook Groups that you have Admin permissions for via Facebook. However, an Admin of the Facebook Group must first accept Switchboard Live as a streaming destination. If this is not done, you will see Error 200 appear on the screen when you try to go live.
This guide will show you how to publish to a Facebook Group from start-to-finish.
Set Up Your Facebook Group For Streaming
Navigate to your Group on Facebook. Remember that you must be an Admin of the group. Select "... More".

Then choose "Edit Group Settings".

Scroll down to where it says "Add Apps". Click on Add Apps button.

Search for "Switchboard Live". Select "Switchboard Live".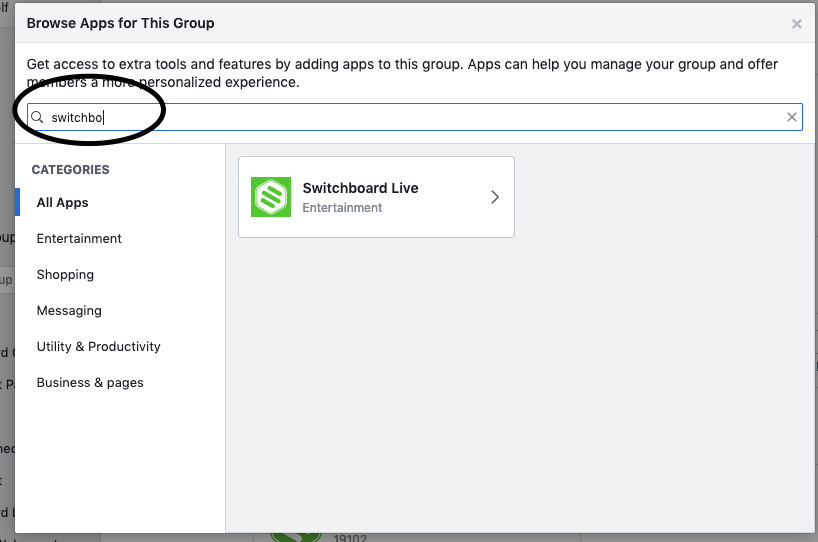 Confirm that you wish to allow streaming to your Group from Switchboard Live. Select "Add".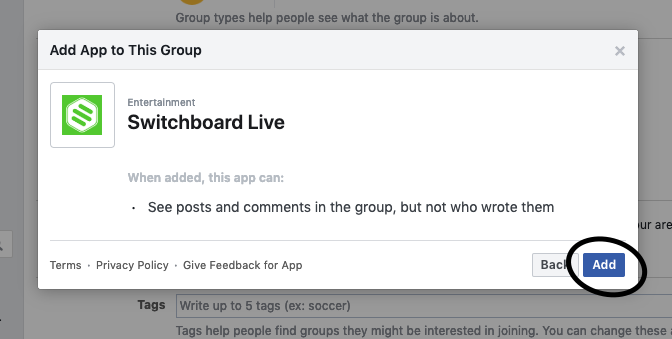 Close the final confirmation box.
The Switchboard Live App should be listed in the App Section.