In this article, you will learn how to add and authenticate a Facebook destination to your Switchboard Cloud account.
Topics covered:
Add a New Facebook Destination
Add a Shared Facebook Destination
---
Let's begin!
---
You can start off by watching the video and follow the step-by-step instructions below.
---
---
Add a new Facebook destination
Log into your Switchboard account from a desktop computer.
Add Destination.

New Destination.

Select Facebook Live.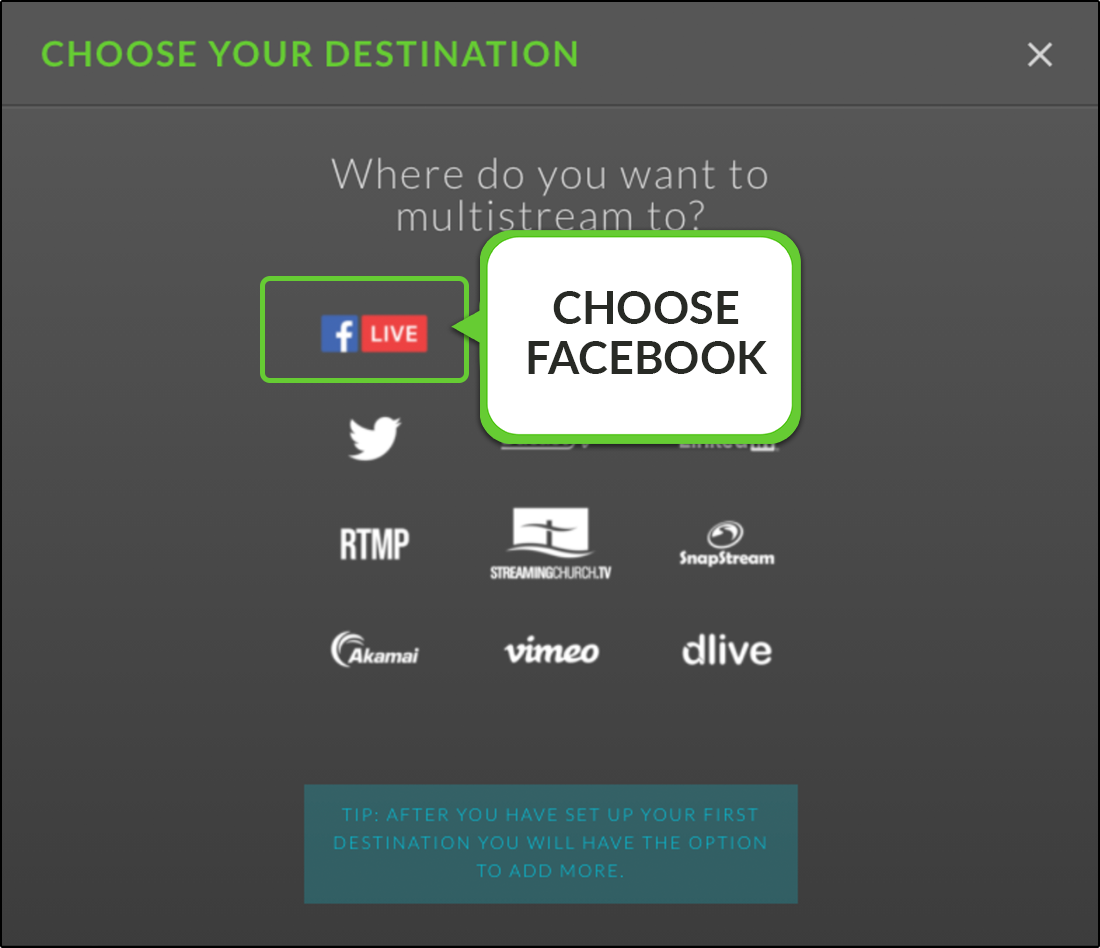 Press the Authorize Switchboard Live to begin the authorization process.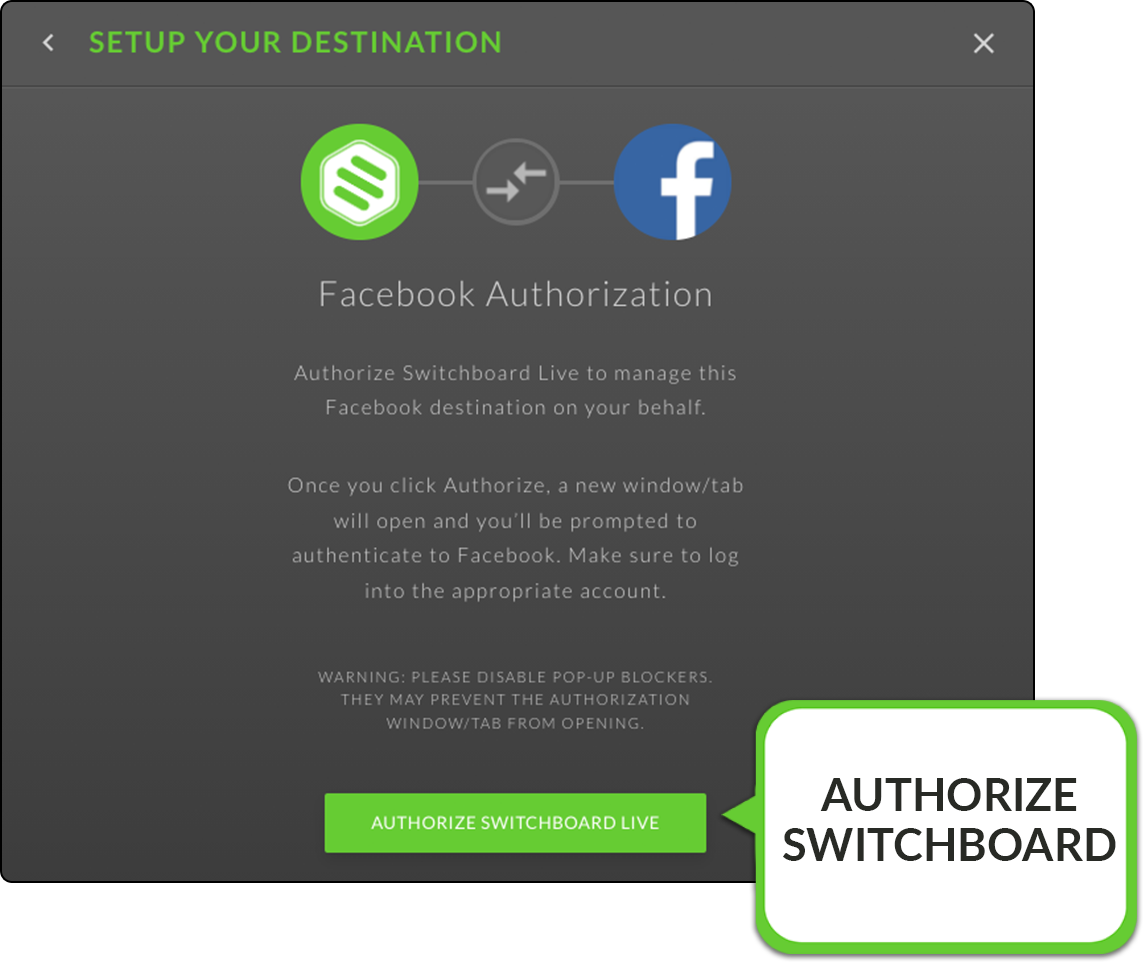 ---
Authenticate Facebook
An Authorization Modal will appear. Once you click "Authorize Switchboard Live", you'll be prompted to authenticate Facebook. A new pop-up window will prompt you to log into Facebook. Make sure to log into the appropriate account.
It helps to have pop-up blockers disabled.
Decide to post as a Facebook profile, page, or group. Press Close.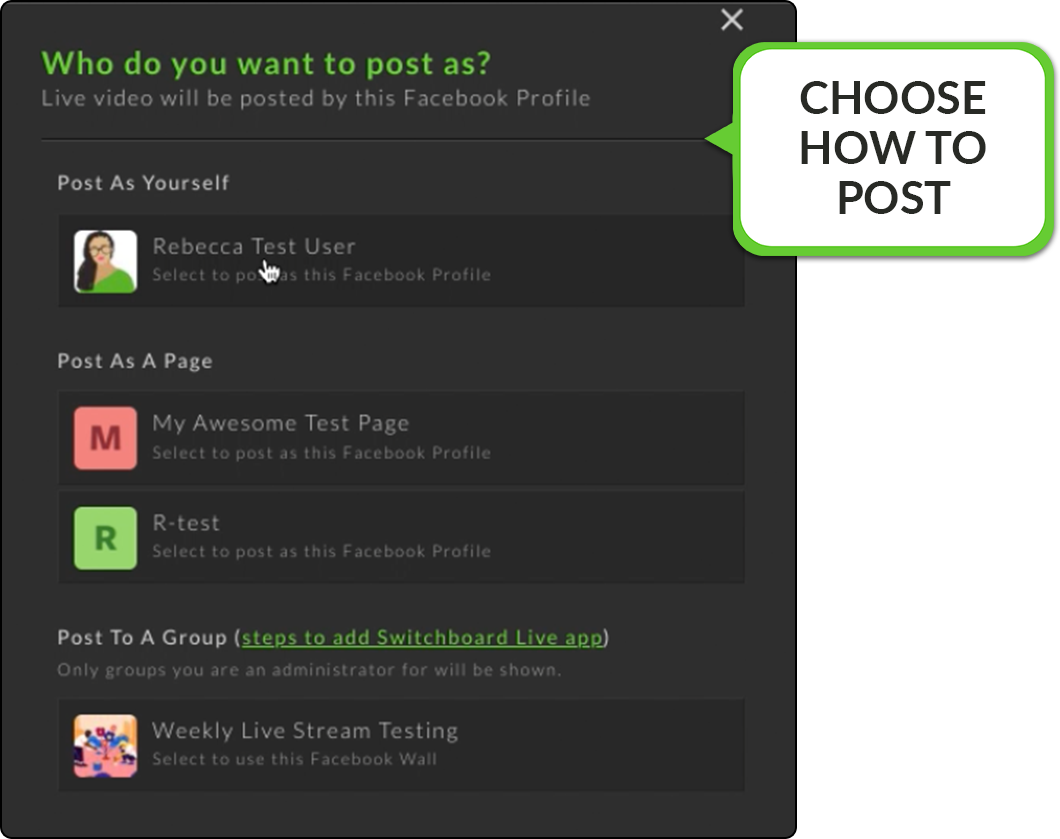 Press "Finish" when you are done or "Add another destination" to continue adding more destinations to the workflow page.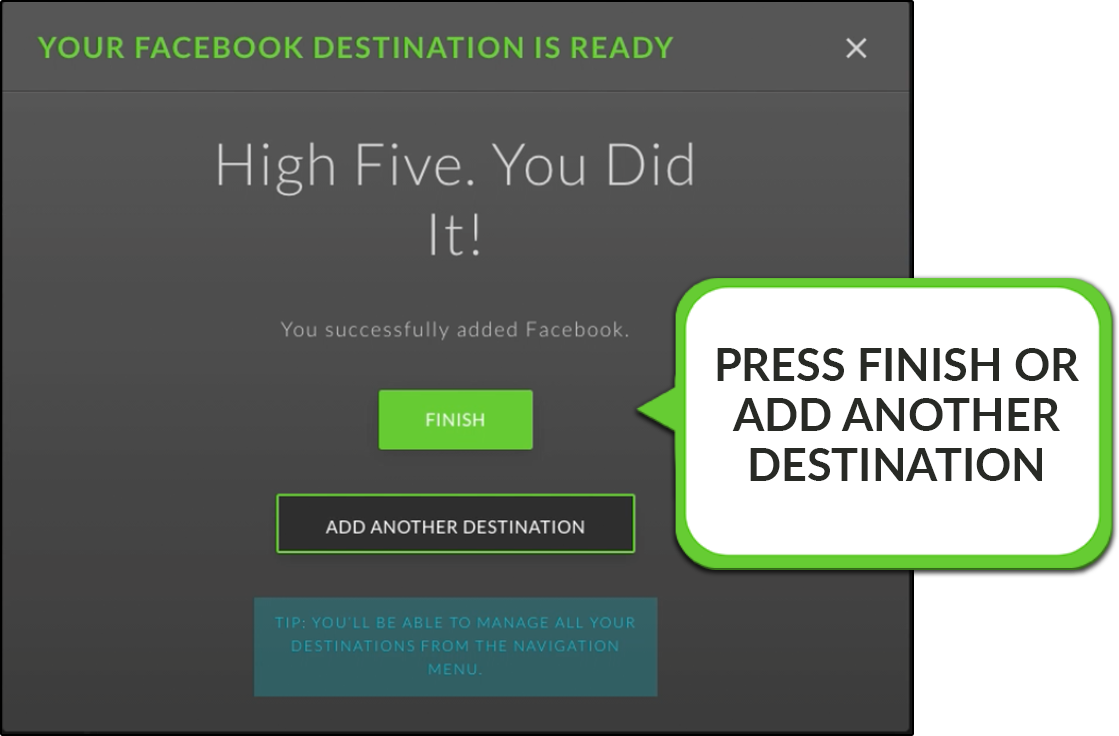 Congratulations! You've successfully added a Facebook Destination to your Switchboard Account!

---
Add a shared Facebook destination.
If you've sent out a StreamShare invitation and someone has opted in their Facebook destination, use this link to learn how to add a shared destination to the destination group.
---
Important information regarding Facebook Groups.
If you've added a Facebook Group you'll need to perform this extra step and add Switchboard as an approved application.
---
Ready to Go Live!
Going live to Facebook
When you are ready to go live, start sending the video from your encoder.


Double-check that the video is showing on the confidence monitor and the "receiving" indicator is green.



Select the destination and press Go Live.
---
Check out these additional resources below.
Add a Facebook destination as a Custom RTMP.
Add a stream title and description for the broadcast
How to create a Facebook Live Event and go Live with Switchboard
Connect to a previously scheduled Facebook Event.